Introduction: The Power of Social Selling
In the digital age, sales strategies have undergone a significant transformation. Gone are the days when businesses relied solely on cold calls and mass emails to reach their prospects. Today, the power lies in social selling - a strategic, relationship-building approach to sales that leverages social media networks to reach, connect with, and nurture potential customers.
As a head of marketing or digital marketing, you're probably all too familiar with the challenges of low brand awareness, lead and revenue deficiency, and the need for quality work that delivers measurable results. By employing social selling strategies, you can not only address these pain points effectively but also revolutionize your sales strategy for the better.
But what exactly is social selling? How do you implement it effectively? And most importantly, how can you ensure that your team is equipped with the right skills and training to leverage its full potential? This article aims to answer all these questions, providing insights into the power of social selling and how the right training can help you harness it effectively.
Let's dive into the world of social selling, where authentic engagement, data-driven strategies, ROI-focused efforts, and strategic nurturing of relationships pave the way to sales success.
Understanding Social Selling: Definition and Importance
As the digital landscape evolves, so do sales strategies. Traditional forms of selling are gradually making way for more innovative and effective techniques, with social selling taking the front seat. But what exactly is social selling, and why is it so important in today's business climate?
Social selling is a modern sales strategy that leverages social media platforms to connect with prospects, build relationships, and engage potential leads. It's not about pushing your products or services at every opportunity. Rather, it's about fostering genuine conversations, understanding your prospects' needs, and offering valuable insights that position you as a trusted advisor. It's a long-term approach that emphasizes relationship-building over short-term sales tactics.
Social selling can take place on a variety of platforms, including LinkedIn, Twitter, Facebook, YouTube, and industry-specific forums. The key is to engage with your prospects where they're most active and comfortable. It involves sharing relevant content, interacting directly with potential customers, enhancing personal branding, and leveraging social listening to understand and respond to your target audience's needs and concerns.
Now, you might be wondering, why is social selling so crucial? The value of social selling lies in its ability to foster authentic engagement. For the heads of marketing and digital departments in small to midsize businesses, who often struggle with low brand awareness and lead deficiency, social selling offers a way out of these challenges.
Firstly, social selling allows businesses to find and connect with more prospects. With most buyers active on social media, it provides access to a larger audience and a pool of potential customers that traditional sales tactics might miss.
Secondly, it's an effective way to nurture leads. By providing valuable content and engaging in two-way conversations, businesses can build relationships with potential customers and expedite their journey through the sales funnel.
Thirdly, social selling can help close deals faster. When buyers trust and like you, they're more likely to do business with you. This trust-building process is facilitated by the genuine interactions and valuable content shared through social selling.
Lastly, social selling helps increase brand awareness and reputation. When you consistently provide value and engage authentically with your audience on social media, you're not only building relationships with potential customers but also enhancing your brand's reputation.
In essence, social selling offers a way to build relationships with buyers long before they're ready to make a purchase. By positioning yourself as a trusted advisor and nurturing these relationships, you can effectively guide them through their buyer's journey, increasing your chances of sales success. However, to truly harness the power of social selling, it's crucial to understand its key elements and pillars, which we'll delve into in the next sections.
How to Get Started with Social Selling
Diving into the world of social selling can feel like a daunting task, but fear not! With the right steps, you can easily revamp your sales strategy and make the most of this powerful approach. Here's how you can kickstart your social selling journey.
Starting a Social Media Account
The first step to social selling is as straightforward as it gets: setting up a social media account. You might already have personal accounts, but it's essential to create separate professional accounts to maintain credibility and focus on your business audience. LinkedIn, Facebook, Twitter, and Instagram are some of the popular platforms for social selling, but the choice of platform should ideally be guided by where your target audience is most active.
Building Trust and Connections
Social selling is not about making a quick sale; it's about building relationships. Connect with potential clients, industry professionals, and influencers in your field. Remember, however, that social selling isn't about accumulating connections for the sake of numbers. It's about fostering meaningful connections that can eventually turn into sales relationships. Engage with your connections by liking, commenting, and sharing their content. This engagement helps to build trust and keeps you top of mind when they're ready to make a purchase.
Providing Value and Building Reputation
In the digital age, the key to standing out is by providing value. Share insightful content that resonates with your audience. This could be industry news, how-to guides, or thought-provoking articles. By consistently sharing valuable content, you position yourself as an authority in your field, building your reputation as a trusted resource. It's not about promoting your product or service at every turn but about showcasing your expertise and providing solutions to your audience's problems.
Building an Audience
Building an audience is crucial in social selling. Start by inviting your existing clients and business contacts to connect with you on social media. Participate in relevant groups or forums to expand your network. Additionally, consider leveraging social media advertising to reach a larger audience. Remember, the goal is not just to grow your audience, but to attract the right audience. Your content and interactions should always be tailored to the needs and interests of your target market.
Getting started with social selling doesn't have to be overwhelming. By taking these steps, you'll be well on your way to building meaningful relationships, enhancing your online presence, and ultimately, revolutionizing your sales strategy. In the next section, we'll delve into the four elements and three pillars of social selling to help you further refine your approach.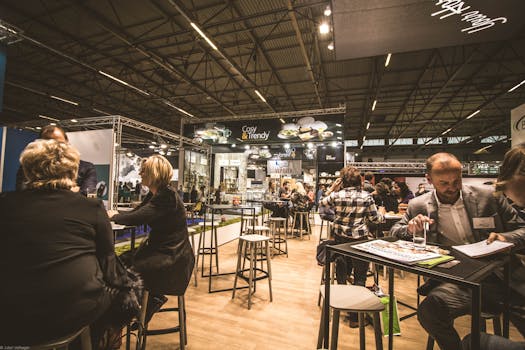 The Four Elements of Social Selling: FEED
The world of social selling is not a realm of random acts or mere chance; it's a well-orchestrated symphony of strategic actions. To fine-tune your social selling approach, consider the four elements of social selling, often referred to by the acronym FEED: Find, Educate, Engage, and Develop.
Finding Prospects
The first step in the social selling process is to find prospects. This involves identifying potential customers who fit your ideal buyer persona. As any seasoned marketer will tell you, not all leads are created equal. The key lies in finding the right people, those who have a genuine need and interest in what you're offering. LinkedIn Sales Navigator is a powerful tool to help you find prospects. Its advanced search features allow you to target by industry, job title, company size, and more, helping you to locate those elusive potential customers.
Educating Prospects
Once you've identified your prospects, it's time to educate them. But remember, social selling is not about pitching your products or services right off the bat. It's about sharing high-quality, relevant content that adds value and addresses your prospects' pain points. This could be anything from blog posts and whitepapers to webinars and podcasts. The goal is to position yourself as a trusted resource and industry leader, someone they can turn to for insights and solutions.
Engaging Prospects
Engagement is the heart of social selling. It's about fostering real, meaningful conversations with your prospects. This could involve commenting on their posts, responding to their comments on yours, or even starting a new conversation based on a shared interest or mutual connection. The goal is to build relationships, not just followers. Tools like Buffer can help you schedule posts and engage with your audience at optimal times.
Developing Relationships
The final element of social selling is developing relationships. This is where the magic really happens. Once you've found, educated, and engaged with your prospects, it's time to nurture those relationships and turn them into sales opportunities. This involves regular follow-ups, personalized messages, and a genuine interest in their needs and challenges. Remember, the goal is to move from cold calls to warm calls, from selling to helping.
When done correctly, these four elements of social selling can transform your sales strategy, helping you to connect with the right people, at the right time, with the right message. But to truly master social selling, you need to not only understand these elements but also apply them consistently and effectively. This is where training comes in. In the next section, we'll explore the importance of training in social selling and how SocialSellinator's customizable digital marketing solutions can help you revolutionize your sales strategy.
The Three Pillars of Social Selling
To excel in the realm of social selling, it's crucial to understand and master its three main pillars: profile building, strategic networking, and content creation for effective nurturing. When these pillars are strong and well-crafted, they form the sturdy foundation upon which the success of your social selling strategy rests.
Much like the first impression in face-to-face encounters, your online profile is the digital handshake that welcomes your potential customers. Building a highly effective and engaging profile is the first step in social selling. Your LinkedIn profile, for instance, should not scream, "I will try to sell you something the minute you accept my connection request!" This approach can be off-putting and may result in most of your connection requests being rejected.
Instead, your profile should highlight your company's expertise, establish credibility, and address your target market's top-of-mind problems. A well-crafted profile that makes a great first impression can attract and convert leads to sales appointments. With the right training, your team can learn how to create such profiles that impress decision-makers and get them clicking 'Accept' on your connection requests.
Strategic Networking
The second pillar of social selling is strategic networking. Remember, it's not about pitching to every person who accepts your connection request, but about connecting with the right people in the right way. Identifying and researching your prospects and customizing your connection request messages to them can increase the chances of high-level decision-makers responding positively to your connection requests.
Your team can learn how to employ strategic networking to turn cold calls into warm calls. This involves building relationships with ideal prospects, which in turn can lead to increased sales and business growth.
Content Creation for Effective Nurturing
Content is king in the digital marketing world, and social selling is no exception. The right content not only establishes your company's authority in the industry but also keeps you top of mind with your prospects. This is especially crucial when it comes to nurturing potential customers.
Your team must learn how to use the content your company creates and share it in a way that gets seen by as many of your prospects as possible, thus increasing the know, like, and trust factor. The content you share should be highly valuable to your target audience, helping them solve their problems and convincing them that your company has the solutions they need.
Mastering these three pillars of social selling can significantly enhance your team's digital sales success. By implementing these pillars strategically, you can turn your LinkedIn into a lead generation engine room, attracting more high-quality customers, boosting profits, and facilitating business growth. With the right training, such as the Social Selling Accelerator™ program offered by SocialSellinator, your team can master these pillars and revolutionize your sales strategy.
Examples of Effective Social Selling Techniques
Now that you understand the importance of social selling and how to get started, it's time to delve into some of the most effective techniques that can help you supercharge your sales strategy. These techniques have been tried, tested, and proven successful by businesses across the globe, as evidenced in the case studies presented by SocialSellinator.
Leveraging Social Networks Like LinkedIn and Facebook
The first step in your social selling journey involves leveraging the power of social networks such as LinkedIn and Facebook. These platforms are gold mines of potential customers, and with the right approach, you can tap into these user bases to generate leads and increase brand awareness. The trick lies in not just creating a presence on these platforms, but actively engaging with your target audience. Commenting on industry-related posts, participating in relevant discussions, and joining groups where your target audience frequents are some ways to do this.
Developing Your Profile and Personal Branding
Once you've established your presence, focus on developing your profile and personal branding. Remember, your social media profiles are more than just digital business cards. They are a reflection of your brand, so make them count. Optimize your bios with relevant keywords, maintain a consistent brand image across platforms, and regularly update your profiles with new achievements or services.
Sharing Content From Your Marketing Team
Content is king in the digital world, and this applies to social selling as well. Sharing content from your marketing team can not only provide value to your audience but also establish you as a thought leader in your industry, making you more attractive to potential customers. This could range from blog posts and whitepapers to infographics and videos. Just ensure that the content is relevant, engaging, and offers a solution to your audience's pain points.
Creating Posts With Your Target Audience in Mind
While sharing content is important, creating posts with your target audience in mind is equally crucial. These posts should be tailored to address specific needs or interests of your audience and offer a unique perspective that sets you apart from competitors. Consider using a mix of content types, including case studies, how-to guides, industry news, and even behind-the-scenes glimpses of your company.
Developing Strong Connections Through Engaging Conversations
Finally, social selling is not about bombarding your audience with sales pitches. It's about developing strong connections through engaging conversations. This means actively responding to comments, asking insightful questions, and showing genuine interest in what your audience has to say. The more you interact with your audience, the more they'll trust and value your brand, paving the way for successful sales.
By implementing these social selling techniques, you can revolutionize your sales strategy and enjoy a higher return on your marketing efforts. But remember, effective social selling takes time and practice. As you navigate this journey, consider seeking professional help from a reliable digital marketing agency like SocialSellinator. Our team of experts can provide you with personalized training and support, helping you master these techniques and drive your business forward.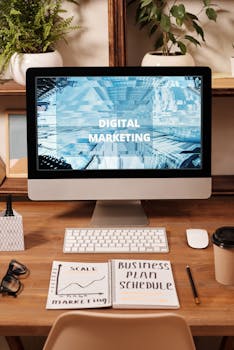 The Role of Training in Social Selling
Selling in today's digital world isn't just about making a pitch. It's about building relationships, cultivating trust, and providing value to your prospects. Social selling equips you with the strategies and tools to do just that. But to truly harness its power, you need to understand its nuances, and that's where training comes into play.
Importance of Training in Social Selling
Training in social selling is crucial as it helps sales reps navigate the complex landscape of social media platforms and understand how to leverage these platforms to connect with prospects effectively. Remember, social selling isn't about bombarding your audience with sales pitches. Instead, it's about delivering value, engaging in meaningful conversations, and building long-term relationships.
Proper training can help your sales team develop the necessary skills to establish a strong social media presence, understand the preferences and needs of your target audience, and strategically engage with prospects. This not only increases the chances of converting prospects but also helps build a positive brand image.
Available Training Options: Online Courses, Bootcamps, and Certifications
There are numerous options available for social selling training, from online courses and webinars to intensive bootcamps and certifications. These training programs typically cover key aspects of social selling, such as building a strong online presence, understanding social media algorithms, creating engaging content, and effectively communicating with prospects.
However, it's essential to choose a program that aligns with your team's specific needs and business goals. Look for a program that offers practical, hands-on training and provides ongoing support and resources.
How SocialSellinator Can Help: Customizable Digital Marketing Solutions
At SocialSellinator, we understand the unique challenges that marketing and digital marketing heads in small to midsize businesses face. We offer comprehensive social selling training tailored to meet your specific needs. Our training programs focus on empowering your team with the skills and strategies needed to authentically engage with prospects and drive business growth.
We don't just offer generic training; our programs are customizable to your business and target audience. We equip your team with the tools and strategies to effectively use social media platforms for lead generation, brand awareness, and customer engagement.
Moreover, our focus on data-driven strategies ensures that every decision made and every strategy implemented is backed by solid data, aligning with the preferences of our ideal buyer persona. We believe in delivering measurable results, and our training programs are designed to position your business for long-term success.
In a world where digital interaction is the norm, social selling is no longer just an option—it's a necessity. And with the right training, your sales team can unlock its full potential.
Conclusion: The Future of Sales is Social Selling
The digital revolution has transformed the sales landscape forever. The future of sales is social selling, and it's here to stay. In an era where 91% of B2B buyers are active on social media, and 90% of top-performing salespeople are leveraging social media as part of their sales strategies, there's no denying the seismic shift in the way sales are conducted.
Today's digitally-connected, mobile-reliant and socially-engaged decision-makers expect more from sellers. They crave authentic engagement, value-driven interactions, and a sales approach that respects their individual needs and challenges. This is where social selling shines. It's a process that focuses on building genuine relationships, providing real value, and gradually positioning your business as the ideal solution to your prospects' problems.
The beauty of social selling lies in its simplicity and effectiveness. It's not about high-pressure sales tactics or broadcasting promotional content. It's about finding your prospects, connecting with them, listening to their needs, sharing relevant content, and engaging them in meaningful conversations. It's about turning cold calls into warm connections and transforming prospects into loyal customers.
However, social selling is an art that requires training and mastery. It's not enough to have a social media account and a handful of connections. Your sales team needs to know how to identify ideal prospects, how to engage them in a way that builds trust and credibility, and how to nurture these relationships over time.
This is where SocialSellinator steps in. We offer the world's most advanced and strategic social selling training, enabling your sales team to generate a predictable, profitable sales pipeline without the need for a digital advertising budget. Our training programs are designed to empower your team with the skills and knowledge to leverage social selling effectively, build strong relationships with key decision-makers, and significantly increase your sales.
In a nutshell, if you're a head of marketing or digital marketing in a small to midsize business, grappling with the challenges of low brand awareness, lead and revenue deficiency, and the need for quality and results, social selling isn't just an option; it's your next strategic move. The future of sales is social selling, and the future begins now. Embrace it, master it, and watch as your sales soar to new heights.
Remember, "The world's largest, most advanced companies have invested heavily in social selling training programs. Now, it's your turn." Visit SocialSellinator to elevate your digital marketing game.