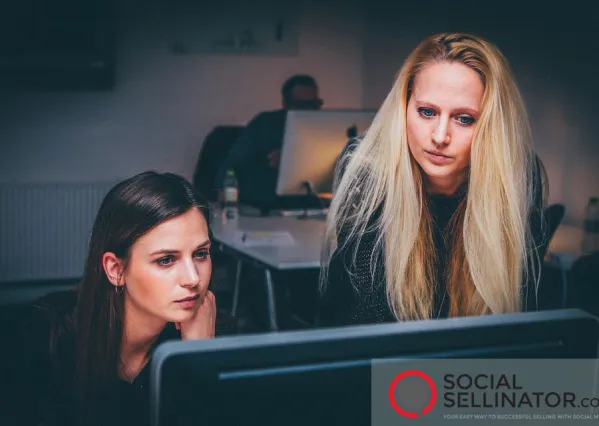 If social media continues on its current course of popularity, the average person will have spent five years of their life on social media. The medium has changed the way we communicate, interact with our friends, and, most certainly, the way we do business.

It comes as no surprise that social selling has taken off in popularity along with the rise in prominence of social media. If there is a channel where people are willing to connect and communicate, salespeople will find ways to leverage it.

It wasn't long after everyone started to have phones in their homes before forward-thinking sales teams were learning how to leverage that fact to conduct cold calling to sell products. Today, forward-thinking salespeople are already knee-deep in social selling and have been honing their skills for years. If you aren't one of those people, you're already falling behind.

There are some fundamental pillars you should embrace and consistently work on if you want to be successful on social media:
1) A Willingness to Engage

You can't be successful with social selling if you aren't willing to engage with your intended audience. Even "worse," it's the whole point of doing social selling. If you're selling, you're doing it wrong. While for some, interacting with people for the first time can be a scary prospect. Jumping into conversations with people that you don't know and providing advice, guidance, and insight can feel strange at first. At first, you may be scared and think that everyone online will be seeing what your thoughts and opinions are. Maybe you'll even believe that people believe what you say doesn't make sense. Being an introvert, it took me personally a long time to realize that's not the case at all. Get over it, and you'll be amazed at how grateful people are.

But — it's the confidence to engage from a position of authority that makes social selling so powerful. Apprehension leads to fewer conversations and reduced effectiveness. Further, jumping into public discussions and failing to provide value doesn't help you get your name on people's radars.

Every social seller has to get over this hump to find success. You must be willing to not only engage with new people at scale, but you must also be willing to share your thoughts and assert your authority in those conversations. So, find an area that you're passionate about, focus on it, and share comments, observations, and guidance.
2) Truly Valuable Content

One of the biggest mistakes that many people make when they first break into social selling is underestimating the importance of delivering truly valuable content. You can't just share the same old "X Tips for ____" that your audience has seen a million times before. That won't help you stand out. You want to impress them. Not only that: if you just boil up what someone else already did dozens of times, you're not contributing something new. To do that, you have to deliver genuinely valuable content. Bookmark-worthy, if you will.

To deliver content that your prospects find valuable, you have to have a deep understanding of their situation. Custom-crafting content that speaks to their biggest concerns and needs is the only way to catch their eye.


Publishing a healthy amount of content is a good thing, but only if all of it is truly valuable to your audience. If the content that you share fluctuates in the value that it provides, you'll have a hard time catching your prospect's eye when you do share something beneficial. It's better to publish one remarkable piece than it is to post five forgettable ones in the same timeframe.
3) A Clear Goal for Each Interaction

As you create a list of prospects that you would like to target through social selling, you must have a clear goal for the interaction. For salespeople, the goal is often to facilitate the relationship and eventually close the sale.

However, since social selling relies so heavily on your ability to build a broader presence on the social platforms of your choosing, not every target is a sales target. Sometimes, you just want to get on an influencer's radar and get in front of new audiences. By defining a clear goal for each engagement, you put yourself in a position to shape your discussions in a way that gives you the best chance of completing that goal. And again: many times, the primary goal shouldn't be to sell. Contribute, build relationships, and add value. The selling will follow. Seriously.