LinkedIn Lead Generation
These days, social media is much more than leveraging platforms to connect with your friends and family. Using professional social networking sites helps create your brand, share career- related thought leadership pieces, comment on and share information on the company or industry trends and events. You can take professional development courses and join virtual networking clubs for industry insights. The most popular professional social networking site in the US is, of course, LinkedIn.

But, just how widespread is LinkedIn in the US? Well, according to a 2019 report released by the website Statista, the professional social networking site LinkedIn has 170 million American users. We can only imagine how much that number has grown since that report was created as more and more professionals enter the workforce, set goals to develop their careers, and see the value of connecting with colleagues, partners, vendors, and prospects through social media.

While many business people use this free social network to create professional profiles - especially when they're job searching or looking for new products or services for their companies - LinkedIn Sales Navigator has several valuable procedures to help your sales team prospect for new leads and connect with the decision-makers and influencers in your target market. Managing these subscription-only features can be time-consuming and cumbersome, though, which is why we offer LinkedIn Lead Generation services to sales teams like yours.
What is LinkedIn Sales Navigator?
LinkedIn Sales Navigator is a paid subscription service, which can be purchased by an individual Professional, a Sales Team, or your Enterprise to unlock its many powerful lead generation and outreach features. With Sales Navigator, your sales team and other employees can:
Access LinkedIn paid subscription services, including LinkedIn learning to hone their sales skills and learn new sales pitching and lead nurturing techniques.
Conduct unlimited searches for ideal leads, save their searches for future reference, and see who's viewed their profiles within the past 90 days. Seeing who's viewed your profile is a great way to start conversations with new sales leads.
Reach out to anywhere between 20 to 50 people via LinkedIn's InMail service, depending on your Sales Navigator subscription plan level.
Perform advanced searches and sales spotlights.
Better qualify potential leads by receiving lead and account recommendations and sales preferences.
Integrate with your internal sales tools, including SNAP, Outlook web integration, and LinkedIn's Sales Navigator mobile app for seamless usage.
Advanced Sales Navigator features available to Team and Enterprise Sales Navigator subscribers include:
Depending on your plan, the ability to use LinkedIn's TeamLink and TeamLink Extend to better engage leads and customers within your team's network.
Depending on your plan, the ability to use LinkedIn's TeamLink and TeamLink Extend to better engage leads and customers within your team's network.
Leverage administrative tools to create performance reports to track the success of lead outreach and nurturing efforts.
Sync Sales Navigator with popular enterprise-wide CRMs, including SalesForce and Microsoft Dynamics 365 Sales.
How We Help Your Teams Leverage the Full Benefits of LinkedIn Sales Navigator
If you're using LinkedIn Sales Navigator but find you're not getting the full value of the solution or want to subscribe to this service but know your team doesn't have the resources to use it to its full capabilities, we can help. Our LinkedIn lead generations services include:
Optimizing LinkedIn Profiles
We make your sales team members' LinkedIn profiles as professional, searchable, and approachable as possible. Our LinkedIn profile optimization services include writing compelling profile summaries, defining your teams' target prospects, and identifying the key service and sales value propositions you offer. Once we know this vital information, we make sure it's included in your profile or your teams' profiles.
Knowing Who to Target
We create a database of extremely targeted LinkedIn connections and prospects. When we grow your network this way, we will have a new list of initial leads to reach out to and nurture using organic LinkedIn features and Sales Navigator capabilities.
Creating Effective LinkedIn Lead Nurturing Campaigns
We work with you to develop a multi-touchpoint lead nurturing campaign to meet your unique objectives. Lead prospecting and nurturing is a process, not an event, so we create a campaign that typically includes four to six touchpoints to reach out to your ideal prospects and nurture them into leads, then convert them into clients. As we implement this campaign, we add new leads to your funnel every week, so you are continually getting your message and making connections with new LinkedIn professionals.
The Logistics of Our LinkedIn Services
Of course, there are a lot of details we need to iron out and define before we can put our LinkedIn lead generation skills to use for your organization. These include setting up a plan for:
Accessing Your Profile
As your trusted partner for LinkedIn lead generation, we use your login information while leveraging a robust, proprietary virtual private network (VPN) to mimic your geolocation. If LinkedIn requires an additional verification code to access your profile, we create an appointment to meet this requirement.
Leveraging Sales Navigator to Find The Best Clients for Your Team
As you've read above, Sales Navigator is a potent tool for prospecting and nurturing leads. However, the problem is that many sales professionals don't have the bandwidth to use this functionality to its fullest. That's where we come in. When you trust us for LinkedIn lead generation, we use Sales Navigator to its maximum potential by creating multiple, targeted lead lists that you will always have the opportunity to review and approve before performing any sales outreach.
Accessing Your Profile
As your trusted partner for LinkedIn lead generation, we use your login information while leveraging a robust, proprietary virtual private network (VPN) to mimic your geolocation. If LinkedIn requires an additional verification code to access your profile, we create an appointment to meet this requirement.
Creating and Implementing Your Messaging Campaigns
As marketing experts, we are well-suited to learn your brand and value proposition, then translate that information into the well-crafted messages that cause readers to act. We create an entire lead nurturing campaign with four to six touchpoints with messaging unique to your brand and your products and services. Our campaigns also included timed follow-up messages to any lead who didn't initially respond to our first outreach effort.
Making Sure You're Constantly in the Loop
Your desired conversion for LinkedIn lead generation campaigns will be unique to your business and even individual sales professionals' internal goals. You may want to drive a conversion online, schedule an in-person meeting or product demo, or book a phone call or Zoom meeting. Whatever conversion you desire, we keep you in the loop of activity, including placing meetings, demos, phone calls, and web conferences on your sales professionals' calendars, so they are ready to use their sales skills and company knowledge to nurture a lead outside of the LinkedIn ecosystem personally.
Once your desired conversion has taken place through our LinkedIn lead generation efforts, we stop all touchpoints on the social network's lead. From there, your sales team members can take over and add these LinkedIn generated leads to their sales pipelines and follow up via personalized or marketing automated emails, phone calls, onsite meetings, web conferences, and more.
Why Choose Us to Manage Your LinkedIn Sales Navigator Capabilities?
Suppose you're like most companies, even companies who already subscribe to Sales Navigator. In that case, chances are that your sales team is only scratching the surface of the lead generation and nurturing capabilities of LinkedIn. Don't let this valuable resource go by the wayside. Partner with us so that you can maximize the capabilities of LinkedIn and Sales Navigator to boost your sales teams' prospect lists, conversions, and your company's overall sales revenue.

Many of our LinkedIn lead generation clients come to us because they already have Sales Navigator - or want to subscribe to it - but don't have the internal resources for their sales team to effectively and cohesive use its features.

As digital marketing experts, we're here to help your sales team reap the many benefits of Sales Navigator that LinkedIn itself reports, including that Sales Navigator:
Is used by 80% of the Forbes Cloud 100 companies.
Delivers 17% higher win rates when professionals use Sales Navigator to save leads.
Triggers 42% higher deals when you use the service to reach decision-makers.
Increase sales pipelines by 15% more.
We have the time, experience, and grit to manage Sales Navigator for your company so that you can reap these benefits that many of your competitors are already realizing.
You may also like: SEO Cost Calculator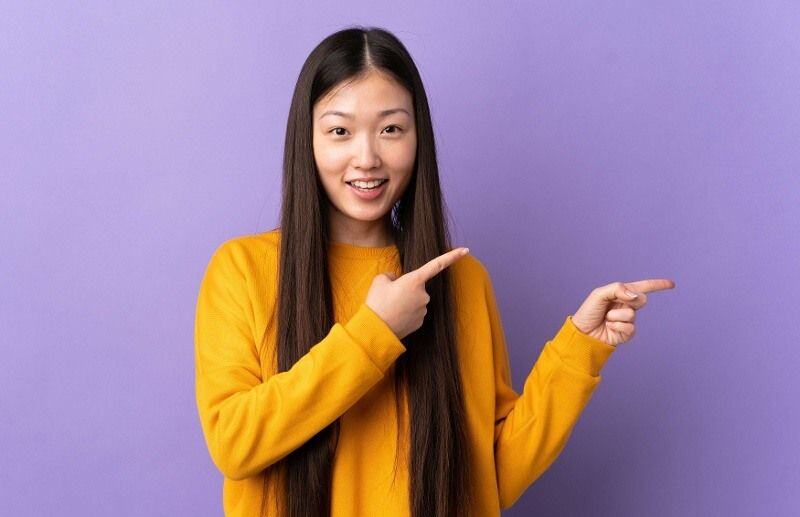 Let's Start Talking About How You Can Get More from LinkedIn
As digital marketing experts who specialize in leveraging social media networks' full functionality, we are uniquely skilled and positioned to help your sales professionals grow their LinkedIn leads via Sales Navigator. When you partner with us, you leave the technical details of using Sales Navigator to us. At the same time, we fill up your sales teams' pipelines with newly harvested leads that are ready for the personal touch only your internal sales team members can provide.
We'd love to speak with you one-on-one to discuss how our LinkedIn lead generation services, in-depth knowledge of Sales Navigator, and marketing know-how can help you achieve incredible results from this subscription offering and boost your sales. Contact us today to schedule a call with our professional LinkedIn campaign managers.