Blog Writing and Content Marketing
Today, content marketing is imperative to make sure your website is discovered by search engine users and deliver compelling content to your followers via your social media channels and email marketing efforts. We help you create regular, enticing content that is engaging and gets ranked highly by Google.
Our Content Marketing and Writing Services
Google's search algorithm is complex, but there's one thing we know for sure; well-written content is a crucial factor in making your website rank highly on Google. However, the term "well-written" doesn't only mean that you use perfect grammar and tell a great story. Modern companies need to write well for search engine algorithms, which requires a lot of backend research on popular search queries and keywords that we then incorporate into your blogs and webpages to make sure they get discovered.

If your content isn't optimized for search engines, you'll likely fall further and further down on search engine results pages (SERPs). Even worse, Google may de-index your website altogether, thus making it impossible for new customers and clients to find your organic content through their search queries.

As digital marketing experts, content marketing is the cornerstone in our efforts to give you a stellar online presence that yields a great ROI. Our bloggers and copywriters are experienced at writing fun, engaging content that gets ranked. This provides both interesting blog posts and webpages for users to read and makes it easier for new customers and clients to find you on Google and other search engines.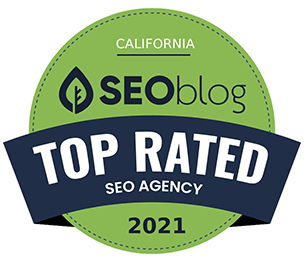 Did You Know?
Today, not all webpages on your website should be written in the same manner. Different webpages with unique calls to action require different approaches, content, and writing techniques. For example, the content you need on a blog to make your website more discoverable and rank higher on SERPs is different from the type of content you need on product pages where your CTA is to make a purchase, provide lead contact information, or download an asset. Given all the different ways you need to approach content writing depending on why the webpage is being created, it makes sense that you need an experienced content marketing firm like us to create a strategic plan for you.
We Provide a Complete Solution for Your Brand's Content Marketing Needs
We know that all companies are unique, have different objectives, and varying marketing budgets. For this reason, we offer a variety of content marketing plans to our clients, ranging from complete packages with regular, ongoing blog posts to a la carte services for a specific need you may have for a new product launch or promotion.
Creating a Blog Content Calendar Personalized to Your Business
The key to creating great content regularly is to have a strategic plan for the messages you will share. That's why we work with each of our content marketing and blog clients to create a content calendar of the topics we will write about, when we'll post that content, and what other sharing options we'll use to help that content reach more readers, such as posting it to your social channels or including blog posts in your email marketing campaigns.

Your blog content calendar will be unique to you and based on:
Business events, including new product or service launches.
Company promotions.
Industry trends and newsworthy events, in which case we quickly pivot your content to take advantage of highly searched keywords related to your industry, products, and services.
Industry trends and newsworthy events, in which case we quickly pivot your content to take advantage of highly searched keywords related to your industry, products, and services.
Industry-relevant months or dates related to your business, for example, blogging about mammogram myths in October (which is Breast Cancer Awareness month) if you are a women's healthcare provider.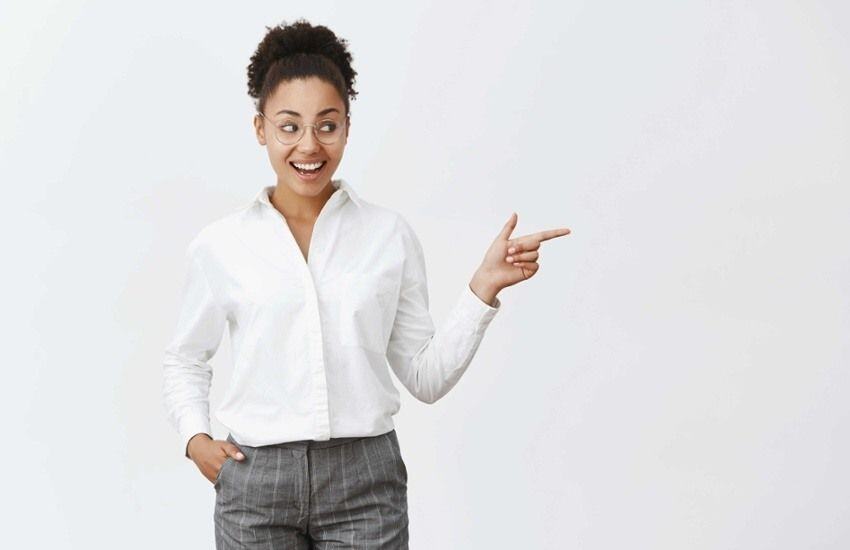 We Do All the Keyword Research for You to Make Sure Your Blogs Will Be Discovered by Web Searchers
Your blogs must be rich with keywords that are frequently searched for online. We do this research for you and use our proprietary knowledge of SEO to create blog posts with the best balance of keyword density so that Google and other search engines will find them high-quality and worthy of higher SERP rankings. To find the best keywords possible for you, we are continually educating ourselves on the changes of Google's algorithm and using marketing industry tools to find currently popular keywords in search queries relevant to your industry, brand, products, and services.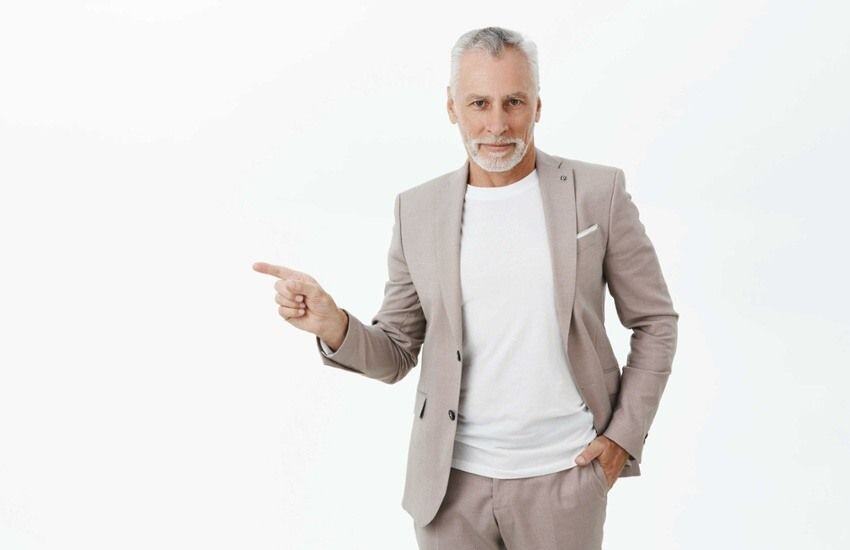 Why We Recommend Monthly Blog Posts
When you regularly post new blog posts, search engines that are crawling the Internet notice this new content and pay attention. To put it simply, regularly posting new content makes Google and other search engines re-evaluate your rankings on their SERPs, thus making it easier for you to rank higher on Google. Of course, we don't want to only write for search algorithms. We use our content marketing expertise to create fascinating topics that both new and existing customers will find engaging while also making the blog keyword-rich to ensure that search engines find the content more worthy of a high SERP ranking.
Learn About Our Content Creators and Bloggers
Our team of content creators and bloggers are experienced SEO writers with knowledge of a variety of industries, as well as the skill to create content in your brand's unique voice. They are perfectly suited to create content for any industry. They have the research skills to learn more about your brand, your industry, and your target market to create blogs and other pieces of written content that will resonate and engage readers.

When you hire our professional copywriters for your a la carte or ongoing blogging needs, you get:
Unlimited revisions so that you receive a final draft that meets all your brand's objectives and needs
We want you to be 100% satisfied with the content we provide for your website and blog.
Quick turnaround time so that you can get new content posted quickly and frequently
We know just how important it is to have regular, fresh content posted to your website to attract search engine crawlers, so our writers work on tight deadlines to make sure they're pumping out high-quality blog posts and webpages in record time.
Original content that is unique to you and your brand
As a professional content marketing agency, we're completely against all forms of plagiarism because we take copyrights seriously. Additionally, even partially plagiarized or duplicated content can be flagged by Google and de-listed, which can thwart your efforts to rank highly on Google.
Experienced Bloggers
We work with writing experts who have diverse educational backgrounds and strong, multi-disciplinary portfolios. We are prepared to write about any industry or product type and do all the research needed to ensure your blog posts match your brand's voice and communicate technical details and specifications of your products, services, or industry.
Engaging Blogs That People Will Read and Share
We write for both search engines and content readers. We make your blogs fun, on- point with your brand, and informative so that they are engaging and readers find them worthy of sharing. Our goal is to follow Google's guidelines to make your content EAT- worthy, which stands for Expertise, Authoritative, and Trustworthiness.
Conversion-Focused Content Marketing Strategies
Every client we work with has unique business goals. We create a custom content marketing strategy for you to meet these targets. Your content marketing strategy may include creating blogs that prompt readers to:
Purchase a product
Watch a video
Share your blog post on social media
Write a product review
Provide you with their lead data
Download an asset like an ebook
Or a variety of these types of conversions
Ghostwriting Blogs to Credit Your Internal Experts as the Writer
Our bloggers are ghostwriters. While they create the content, the byline goes to an internal expert at your company. This is important for several reasons. First, since Google highly values expertise in web content, crediting your company experts adds the EAT worthiness of your content. Second, as your internal experts build up a portfolio of ghostwritten content, it helps us leverage additional opportunities for you, such as the ability to provide a guest post on a relevant website, which creates a backlink for your website, strengthen your experts' company bios, and even provide experience to help secure in-person and virtual speaking opportunities.
Detailed Target Audience Research
We want to make sure that your blogs are read by people who are likely to convert to a lead or customer. That's why we do extensive target audience research on your brand to develop the most relevant blog topics that will help drive leads and sales.
Ongoing Competitor Research
We perform a SWOT analysis of your industry and local market to determine what content you need to create to stand out amongst your competition.
Branded Content - Always
As digital marketing experts, we have a deep understanding of ensuring all the content you share is on brand and has a unified message. We work with you to understand your brand message and voice, educate our bloggers on what voice to use and other stylistic elements to include or exclude in your blog posts, and create content that matches your company's overall messaging to your target markets.
Regular Reporting
Content marketing is more than just creating content - it's also about tracking its performance and the conversions that blogs and webpages drive. We provide our content marketing clients with regular and comprehensive reports on their blogs' performance, search engine rankings, and conversions attributed to individual blogs.
Contact Us to Learn How We Can Create a Strategic Content Marketing Plan for You
We would love the opportunity to serve you by creating and implementing a personalized content marketing strategy for you. Contact us today to learn more about how we can help you share the best content for search engines and potential customers that will increase your SERP rankings and drive conversions.