We are here to help you grow your business without spending a fortune. From social media marketing to email campaigns, and more! With our experience in organic and paid social media marketing, we help you generate more customers without spending a fortune on ads or hiring an expensive team.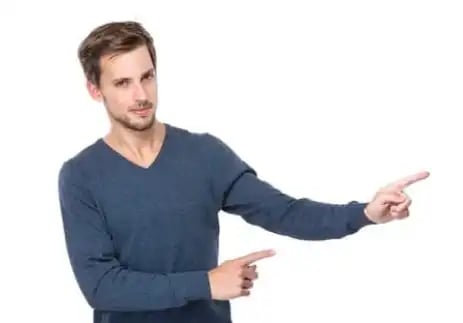 We Get Work Done!
Increase brand awareness to generate leads.
ROI matters.

Data-driven and results-focused programs tailored to your business.
No trial & error.

Creative and engaging social media marketing campaigns.
No cut & paste.

Reliable team of experienced marketing pros.
Experts, not interns.

You get to focus on running your business.
Leave marketing strategy & execution to us.
How SocialSellinator helps You reach your business goals
Plan
Building social media profiles that target your desired buyers, drive high volumes of visitors, and forge stronger engagements.
Generate a high volume of leads, convert and engage your audience through a customized social media funnel that delivers results.
Launch
Creating engaging, smart, and unique content that helps you stand out in your field and beat your competitors.
Outperform your competitors by amplifying your brand message, and delivering insightful and actionable content your prospect love.
Accelerate
Growing your network to connect you with buyers and decision-makers to boost your sales and increase your revenue.
Our clients say it best! Check out our success stories to learn how SocialSellinator has helped businesses find success with digital marketing.

We leveraged SocialSellinator to improve our Social following and easily achieved our goals. I highly recommend them.
-Chris Cole, CMO, Spicely Organics

Highly experienced, flexible, and did a great job of understanding our business needs and translating them into marketing tactics. Highly recommended for digital marketing, content marketing, and social media!
-Naveen Joshi, CMO, Taazaa

They consistently exceed my expectations. They are charming and a delight to work with. Highly recommend.
-Susan Thomas, Property Manager, Plum Orchard

They did a great job developing our presence, help us gain traction, visibility, and grow our followership with lots of knowledge, always available and always watching out for the latest trends.
- Dr. James Petros, CEO, Allied Pain & Spine Institute

Provided powerful support of our social media strategy and implementation on LinkedIn and Twitter. creative and thoughtful ideas, quick to respond to last-minute forward-thinking, keeping us ahead of upcoming opportunities.
-Emily Fox, CMO, Sequoia Consultancy
Get Started in 3 Simple Steps

1. Call Us
We'll learn about your goals, review your current programs, assess and help you select the plan that's right for you. We get to know you, you get to know us, and we decide if we're a good fit.

2. Onboarding and Setup
Our strategist will work with you to define exactly what you need, establish a project scope and budget that works for you, and accomplishes your goals. we help you determine priorities, set deadlines and work with you to do the things that will grow your business.

3. Start Growing Your Business
Your account manager will meet with you, keep you updated on progress, answer your questions, incorporate your feedback and keep everything on track. Most importantly, your account manager will ensure the business success of your campaign on a day-to-day basis.
Download our Social Media Cheat Sheet:
Tips, Tricks and Tools You Will Love