Facebook Ads Management
Facebook is the United States' most popular social network, with an estimated 169.76 million American users as of September 2019. According to TechJury, the average Facebook user spends 2 hours and 24 minutes on the social networking site - which is more than any other social networking platform. It's also the world's 2nd largest digital advertising platform, second only behind Google.

What does all this data mean for you? With advanced targeting options for ads, including the ability to create Custom Audiences, including displaying ads to people who have already been to your website to remind them of your company, running a smart, strategic Facebook advertising strategy is an absolute must for today's brands, both large and small. Advertising on Facebook helps you engage with your existing followers more than organic content allows, gain mindshare of your past customers when they aren't even actively searching for your products, find new customers, and drive sales.
Facebook Features Users Love
Perhaps Facebook is the most popular social media network in the US because it has so many features that its users love. These include the ability to:
Post text, photo, and video updates about your life, and have your Facebook friends comment and react to them.
Use Facebook Live to stream live video of yourself from anywhere.
Follow brands, celebrities, and other public figures' official profiles.
Curate news based on their interests, which in part is determined by the Pages one follows and is also determined by Facebook's algorithm due to how a user interacts with content on their New Feed.
Watch live streaming content from Pages and Friends that you follow.
Additionally, Facebook allows no adult content, which opens the social network up to a broader audience from diverse backgrounds.
How Do Facebook Ads Work?
When you choose to advertise on Facebook, you can choose to have your ads display on the social network and its sister social network, Instagram, which is especially popular with Millenials and people interested in lifestyle brands. Facebook ads appear on both its desktop website and mobile app, just in different appearances to maximize your ad's reach depending on what device a user is on. With Facebook's Ads Manager, you can create:
Website Ads
Facebook's website ads drive users to any page on your website that you designate. Depending on your company type and business model, your website ads can send users to a product information page, purchasing Page, download form, case study, ebook, or more. The possibilities are endless!
Ads to Generate New Sales or Leads
Generate new sales and leads for your product and services, an absolute must for eCommerce brands. With Facebook ads, eCommerce sites can create a targeted ad about a new product, popular product, product special, or any other item they want to promote. This ad can be displayed to the audience of your choosing, including people who already follow your page, people in your target audience who don't follow you, people in a specific geographic location (which is excellent for local businesses!), and people who have previously visited your website but didn't make a purchase. These ads can be displayed in various formats, including carousel ads, dynamic product ads, Facebook lead ads, canvas ads, and collection ads.
Like and Engagement Campaigns
Sometimes the best way to spend your Facebook advertising campaign is to create ads intended to grow the number of your Page followers or organic audience. Facebook has various ad options to achieve this goal, including Page Like ads, Page Post Photo ads, Page Post Video ads, and Page Post Text ads.
Ads Targeted to People Currently Near Your Local Business
Did you know that Facebook allows you to display mobile ads to people within a selected radius of your local store? Whether you're a restaurant, boutique, franchise, or other local business, these ads are a great way to drive foot traffic into your business by merely displaying ads to people who are nearby.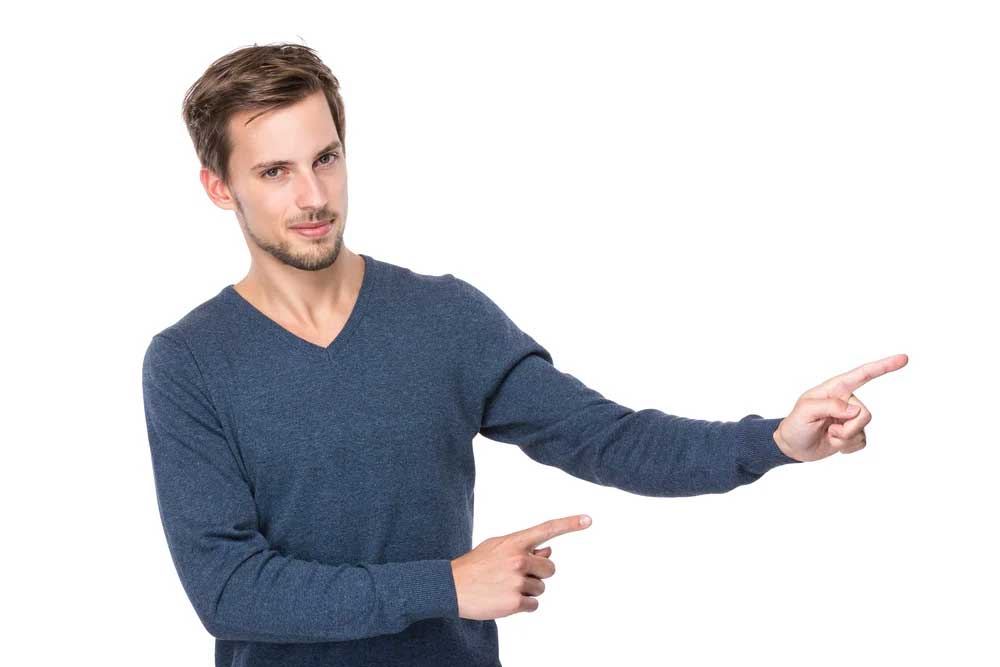 The Differences Between Facebook Ads and Boosted Posts
Facebook allows you to advertise to pre-selected audiences and boost your organic posts to achieve a higher reach amongst your page's existing followers or people you target. With a boosted post, the content you're promoting goes to your timeline but is also amplified throughout Facebook, appearing in more people's News Feeds' depending on who you target and the budget you set. Even though the Facebook ads we discussed above and boosted posts are paid options, boosted posts aren't managed through Facebook Ads and are instead handled through a separate process.

But don't worry. When we manage your social media and Facebook advertising for you, we can help you with both of these options to reach a wider audience.
Read more: SEO Cost Calculator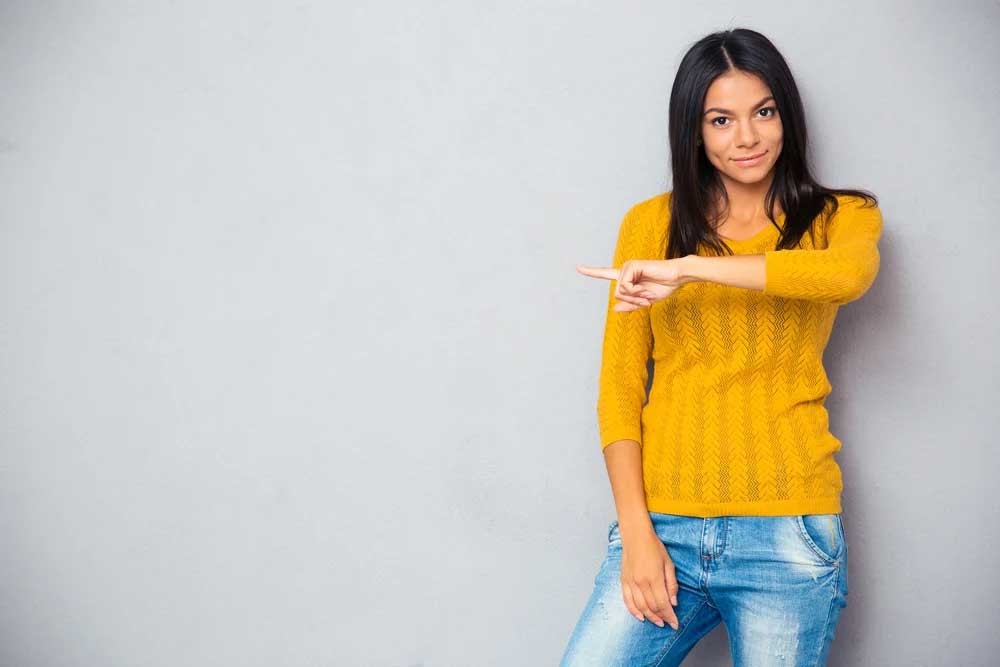 Why Should You Advertise on Facebook?
As the largest social media network in the US and the world's second-largest digital advertiser, having a paid media presence on Facebook is a must for today's brands. Whether you're a national company, operate in a particular region, or a local mom and pop, Facebook has flexible advertising and targeting options that will help you reach the people you want to, often on their mobile devices, which is where more and more web traffic and social media usage is occurring.
Read more: Social media management

While boosted posts are a great way to get a specific message to a larger audience, we've seen our clients increase leads and sales - especially for eCommerce websites - by trusting us to create a smart strategy for Facebook Ads that lead to conversions. As social media marketing professionals, we're experts at Facebook advertising and can share several success stories with you to prove our capabilities to you.

When you choose to advertise on Facebook, you're partnering with a social media marketing platform that:
Has a great reach, with more Americans using Facebook than any other social network.
Has advertising options that are easy to set up, manage, refine, and deliver a fast ROI.
Allow you to reach your ideal target audience while using social media during their leisure time, which is a great way to introduce your brand to new customers and increase existing customers' mindshare of your products or services. With Facebook's targeting options, you can choose to display your ads to people based on their Page likes, current location, age range, gender, and more.
We Help You Run Strategic Facebook Ad Campaigns Better Than Any Other Marketing Agency
Social media advertising is our expertise, and we have proprietary processes and strategies that we use to maximize your ads' reach and ROI - regardless of your budget. When you trust us to manage your Facebook Ads, we help you by:
Creating a Facebook Ads Strategy Based on Your Company's Unique Objective
All brands have different reasons for wanting to use Facebook Ads. You may have a unique objective - or multiple objectives - that you need to reach via Facebook's advertising options. Whatever your goals, we create strategic campaigns with compelling text, images, and video to increase engagement and ROI.
Carefully Selecting Your Ads' Audiences
Facebook has so many different audience targeting options; it's easy for brands to get lost in the process of choosing to whom to display their Facebook ads when they manage Facebook advertising themselves. We research your brand, your objective, your target audience, and your CTA to best select the specific audience that you want to reach, engage, and convert to a lead or sale.
Determining the Best Ad Placement
Facebook Ads can be displayed on a users' News Feed, in Facebook Messenger apps, Audience Network, on Instagram, or all four! We carefully evaluate your objectives to determine the best placement of your ads. Plus, we're continually monitoring your ads' performance and ROI so we can easily optimize your ads, so they generate even more leads, sales, and more.
Carefully Selecting Your Budget
We know that your ad dollars are valuable and that they come with an opportunity cost. That's why we work diligently with you to maximize your performance within your budget - if it's hard-set - or recommend the best budget to achieve your desired results - if your budget is flexible.
Choosing Attention-Worthy Ad Formats
While choosing your ad's unique content is extremely important, so is choosing the best Facebook ad format for each campaign. We use our industry knowledge and expertise to best select the Facebook ad format that will get noticed by your target audience and deliver your desired results.
Managing All the Details
Once you've approved our campaign strategy and content, we handle all the Facebook ads management for you. From uploading ad content, managing budgets, calculating ROI, and optimizing for even better performance, we completely manage your Facebook Ads for you.
How Do You Know Your Facebook Ads are Successful?
Since every company we work with has different objectives for Facebook marketing and advertising, we use several different metrics to determine your successful promotional campaigns. These include:
Number of Impressions
The more eyes on your ads, the more people who see your brand's message, products, services, or special offer. We measure the number of impressions to make sure you reach an ideal number of people through Facebook Ads.
Number of Ad Clicks
TAd clicks show that your ad engaged users and that they wanted to learn more about your company or take action to provide you with their lead data or make a purchase. Depending on your Facebook advertising strategy, ad clicks may be an essential metric to determine your campaigns' success.
Conversion Metrics
If you're running website ads, then conversion metrics are an essential indicator of your campaign's success. These metrics track the actions that Facebook ad viewers take once they click through to your website. Examples of popular conversion metrics include an ad viewer providing you with their email address, adding a product to their online cart, or making a purchase.
Return on Ad Spend
Your return on ad spend (ROA) is extremely important to both you and us. When you're using Facebook Ads in a way that you can track revenue created by an ad, such as an ad that links to a purchasing page, we calculate your ROA, which is the revenue your ads generate divided by their cost. Then, we continuously optimize your ads to increase this critical metric.
Lifetime Value
Your ad may make an impact on a lead, but you might not yet realize that revenue immediately. That's why we look at your Facebook Ads - as well as all other digital marketing - to calculate the lifetime value of your spend. While not all click-throughs from your ads result in immediate purchases, our analysis may show that your Facebook Ads are contributing to increases in your quarter to quarter, or year to year, sales of a specific product, product line, or your overall product and service offerings.
You Can Trust Us to Create Compelling Facebook Ad Strategies That Resonate
Your company and your objectives are unique, and that's why you're special to us. We don't have a mass-produced formula for managing our clients' Facebook Ads. Instead, we get to know you, your product and service offerings, your customers, and the people you want to reach to deliver campaigns that resonate and drive conversions. Contact us today to start a conversation about how we can help you get the most out of Facebook Ads.