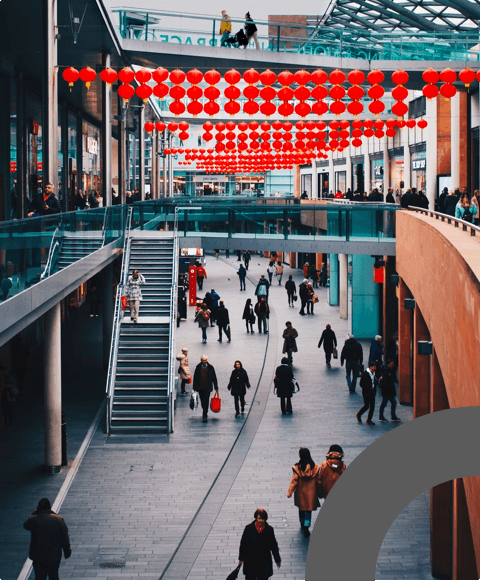 The Objective Of Our Services Is To Increase The Number And Quality Of New Consumers For You
We accomplish this by investing the time to understand our clients' demands and adopting an omnichannel approach. We can help you develop a contemporary, adaptable website design that drives new consumers and boosts sales through a creative marketing campaign.

SocialSellinator is a company that provides an all-encompassing marketing strategy to help your business grow. A marketing campaign allows people to find your company rather than other businesses' websites by getting your brand name out there first. Let's get this conversation started!
#1 Rated Digital Marketing Agency
We've Successfully Completed 300+ Projects & Counting!

About Us
SocialSellinator Is a Digital Marketing Agency In San Francisco, CA
Originating from San Francisco, CA, SocialSellinator is a digital marketing agency that has worked with dozens of small and mid-size SMB businesses! Our experts at SocialSellinator are digital marketing specialists, which means they can help you develop traffic to your website and convert leads into paying clients.

We are a digital marketing, social media, content marketing, web design, and development firm that specializes in creating innovative, visually appealing websites for our clients so that they may get up and running quickly with measurable outcomes from launch day onward.

Our digital marketing expertise allows us to create cutting-edge marketing ideas that result in profits for our clients.
We Track The Performance Of Your Site And Then Show You The Results
We provide complete transparency because we are a digital marketing agency. We give real-time campaign performance data to our clients, and we share it with them in real-time.

We can walk our customers through their campaign success and help them understand exactly what we're assisting them in accomplishing by reporting the present state of Google Analytics and Google Ad performance. This is how we show you that we are a full-service agency and genuinely care about your campaigns' success.
Contact Us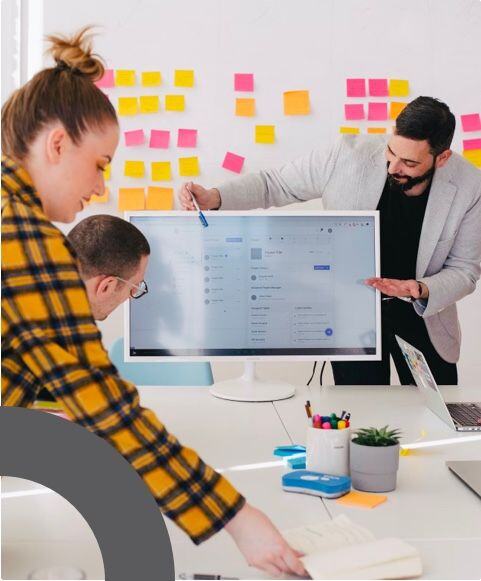 A Digital Marketing Agency in San Francisco, CA
Discover how the top digital marketing firm in San Francisco, CA, can help your business flourish! Get a new website optimized for search engines and gain new leads through digital marketing. Discover how to use digital marketing to improve your online presence and propel your company into the future.
Leading Digital Agency for Marketing Business Solutions
SocialSellinator is a top-choice digital agency for businesses - whether you're offering B2B or B2C. Connect with us to learn how we will help you develop your business online, reach more customers, and gain more leads due to our expert digital marketing services. We can assist you in growing and attracting new internet customers through our digital marketing services.

Contact SocialSellinator right now to schedule an appointment for a consultation!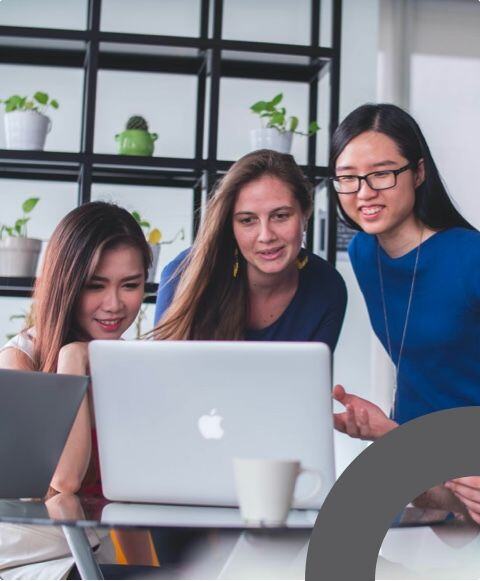 Top-Rated San Jose / San Francisco, CA Digital Marketing Agency
It's time to hire the best-rated digital marketing firm in San Francisco/San Jose/Silicon Valley to help you create and acquire new customers online.

We at SocialSellinator put in the effort to understand your company objectives and develop an omnichannel digital marketing strategy that can assist you in achieving them. To get the best digital marketing partner in San Francisco, CA, call SocialSellinator today!
San Jose / San Francisco, CA Local Digital Marketing Agency
Make the right decision by choosing the top-rated Bay Area digital marketing company to handle all of your business marketing and online advertising needs. Attract more local consumers, generate more leads, and develop an excellent corporate reputation by working with an agency that puts your company first.

Connect with internet consumers and engage with an agency that prioritizes your business. Call SocialSellinator today to get started!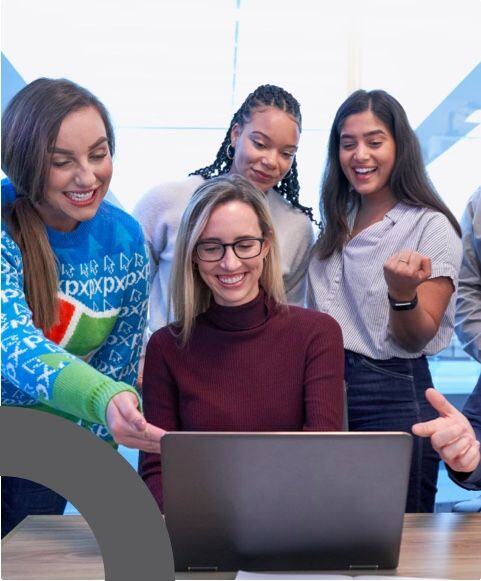 Healthcare Digital Marketing Agency in San Jose / San Francisco, CA
Hire the top healthcare digital marketing agency in San Francisco, California. To help your healthcare business flourish, SocialSellinator has the knowledge and resources you need. Learn what advertising, internet marketing, search engine optimization, and a new website from a leading healthcare digital marketing firm can do for your company. Get a marketing consultation for your medical practice or institution now!
Small Business Marketing Agency in San Jose / San Francisco, CA
Are you ready to take your small business to the next level? Hire one of the top San Francisco, CA small business marketing firms to assist you in growing your company. As a professional internet marketing agency, we may help your small, local businesses with a fresh new website, optimized search engine results, new content, online advertisements, and social media profiles so that people are more interested in their services. Get in touch with SocialSellator right now!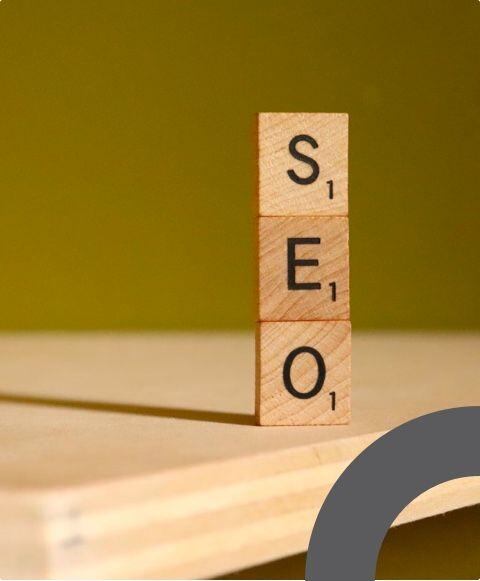 IT SEO, HR SEO and Healthcare SEO Consultant in San Francisco, CA
Find a reputable San Jose / San Francisco, CA professional for healthcare SEO, IT SEO and HR SEO to assist your organization or website stay on top of search engine results. You can increase online rankings and obtain more leads with an optimized website.

Hire an experienced healthcare SEO expert from SocialSellinator to ensure that patients and clients can find you faster. Please contact us immediately!
Social Media Marketing Agency in San Jose / San Francisco, CA
Hire the top social media marketing business in the San Jose / San Francisco / Silicon Valley, California. Continue active on the most popular social networking sites, develop a brand voice, and interact with your fans online. With regular postings and highlights on social media, you may attract consumers. Maintain a close relationship between your company or brand and its customers. Hiring SocialSellinator as your social media marketing agency is a brilliant idea!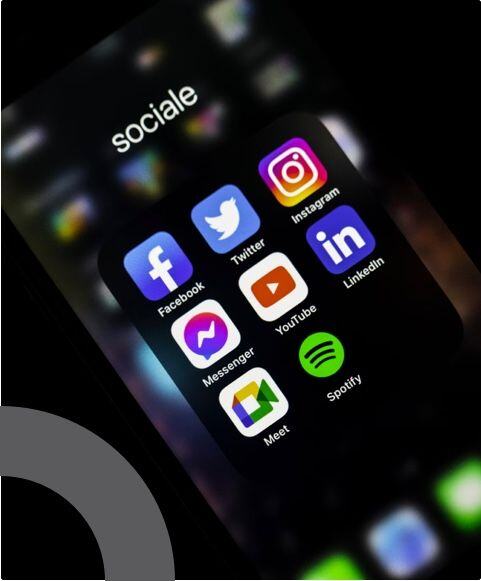 Internet Marketing Services for San Jose / San Francisco, CA, and Silicon Valley
Find excellent internet marketing services in the Bay Area - no matter if you're looking in San Jose or San Francisco, CA. Get more online leads and boost traffic to your website with SocialSellinator's best-rated internet marketing services. Gain essential insights into your customers and tailor your marketing approach and advertising to increase sales or promote services. Select an established internet marketing business in San Francisco, CA, to handle your marketing needs.
What Is Display Advertising?
Display advertising is advertising on the internet via visual banners and pictures. This form of marketing casts a wide net to reach as many possible consumers or spectators as feasible. Display advertisement is an excellent method for increasing leads by informing people about a special deal or promotion, announcing a new product or service, or informing them about it.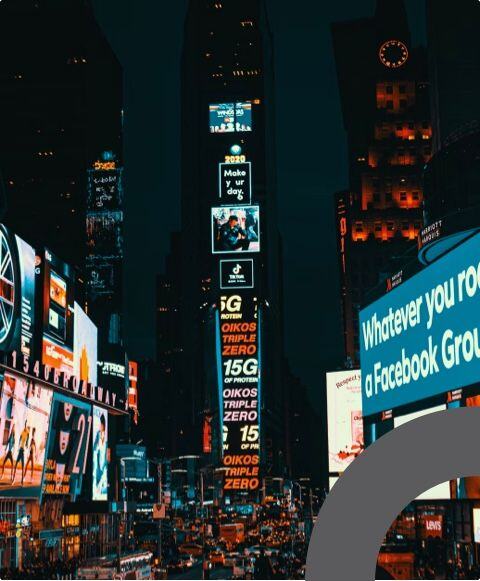 Why Display Advertising Matters
The mass of Internet users is continually growing. Online advertising allows you to reach out to more potential customers who browse various websites, social media platforms, apps, and people who would not otherwise encounter your company or brand.

The leads you get from display advertising can tell you a lot about your client base and the people who may be interested in your business. Display advertising is an inexpensive way to generate leads, expand your brand online, and learn more about new consumers so that you may better target your marketing.
Display Advertising Agency in San Jose / San Francisco, CA
To help your company develop:
Find the best display advertising firm in San Francisco, CA, to collaborate with.
Let us do the work to attract new consumers and get valuable data to expand leads and revenue.
Advertise smarter by targeting a more significant number of people.
We help you position your business and show your industry leadership with text, images, video clips, and other elements of creativity to your customers and prospects.
Get in touch with SocialSellinator to develop a display advertising campaign for your business.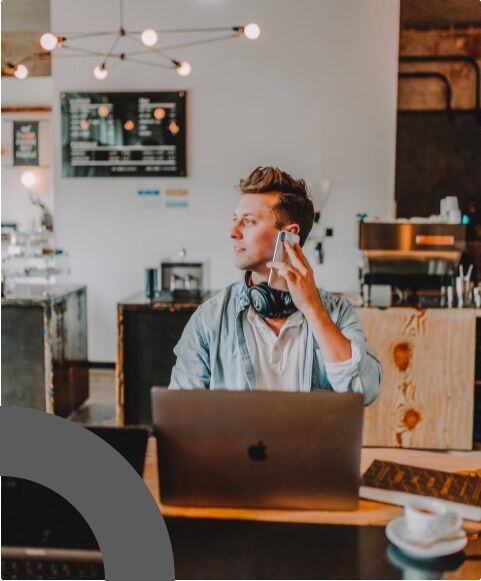 What Is Content Marketing?
Content marketing aims to develop and distribute engaging and relevant material to attract potential consumers or online viewers. Some examples of content are blog articles, videos, social media postings, infographics, photographs, and other content about your band or the goods or services you offer.
Why Content Marketing Matters
Storytelling is at the heart of marketing. People are drawn to stories and seek to learn how they relate to the material you create or discover a benefit that they may take advantage of. Customers, readers, and viewers can become involved in your business by consuming high-quality, relevant content that establishes a connection based on interest and brand loyalty.

Consistently producing high-quality, relevant content ensures that new leads seek your company for pertinent information and trends because they're excited about the materials you share. In short, you develop a loyal fan base of followers and readers who follow your updates and share them with others.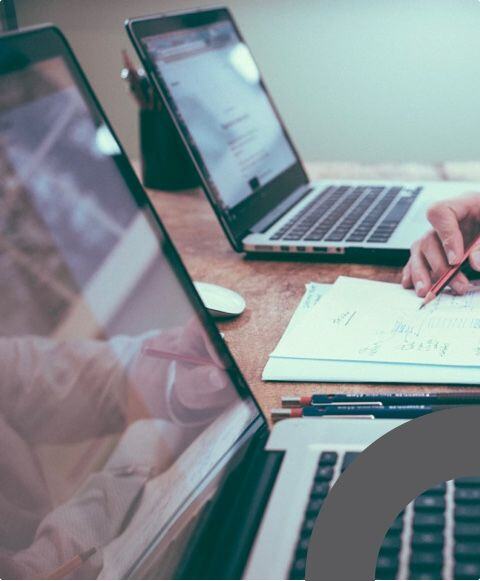 Content Marketing Services in San Jose / San Francisco, CA
If you decide to invest in your business, you should work with the best. Collaborate with us to experience and receive the best content marketing services from a top-rated content marketing agency in San Jose / San Francisco, CA. Our clients benefit from SocialSellinator's content marketing services, which assist them in developing their online brand voice and reaching more potential consumers.

We help your business attract more visitors and attention to your website by gaining a higher search engine rank, enticing customers, and providing informative and engaging material. Get the most out of your digital presence with the help of our Bay Area-based content and design company.
Make An Appointment Now!
Facebook Advertising Agency San Jose and San Francisco, CA
It's time to get in touch with the top Facebook advertising firm in San Francisco, California. Our Facebook advertising consultants can help you develop a strong brand image and attract new leads on Facebook.

Create custom offers and connect with followers on Facebook to reach your target demographic. Get expert recommendations and counsel from a leading and award-winning San Jose and San Francisco, CA digital marketing firm and take your Facebook advertising to the next level.
Call SocialSellinator right now!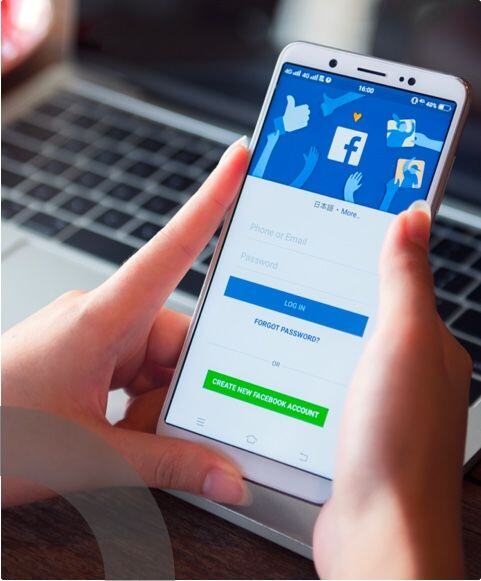 Inbound Marketing Agency for San Jose and San Francisco, CA
Hire the best inbound marketing agency in the San Jose - San Francisco - Bay Area, California. SocialSellinator has a seasoned inbound marketing staff that can assist you with developing a successful inbound marketing campaign to achieve results and attract new clients.

For a free market analysis consultation, contact us now.
Online Marketing Services in San Jose / San Francisco, CA
We offer outstanding internet marketing services for the entire San Jose - San Francisco, California region. SocialSellinator is one of the top-rated internet marketing firms in the San Francisco Bay Area. We create omnichannel internet marketing solutions and bespoke campaigns to help your company or brand increase leads and expand online.

Startup your firm's internet marketing efforts and see what our leading online marketing agency can do for you.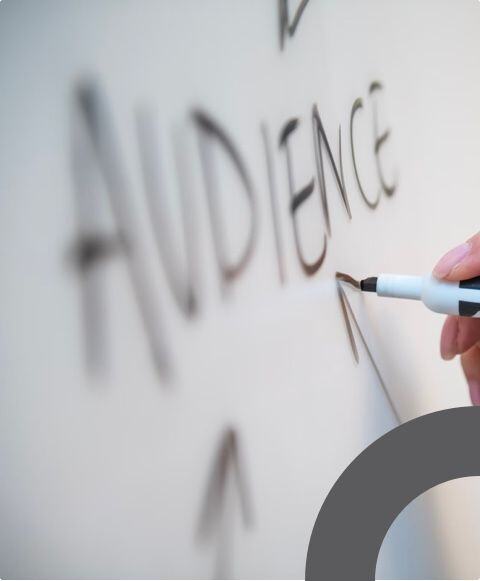 What Is Social Media Marketing?
Social media marketing uses social media sites to attract new consumers, produce leads, and boost your brand's reputation. This practice may include advertising, company tweets or shared content, product raffles, and a variety of other activities on social media. Social networking platforms include:
Websites for sharing multimedia content.
Online forums.
Mobile apps that allow people to stay connected to one another online.
Instagram, Twitter, Facebook, Snapchat, LinkedIn, Pinterest, Reddit, and YouTube are some of today's most popular social networking sites.
Social Media Marketing Services in San Francisco, CA
With professionally implemented social media marketing services in San Francisco, CA, you can increase your online presence and build your brand identity. Learn about the most effective strategies for posting on social media, running social media campaigns, and how to ensure that your business stands out online.

Get more followers and brand recognition on popular social networking sites like Facebook, Instagram, Twitter, LinkedIn, and others! Contact us today for the best social media and Internet marketing services in San Francisco!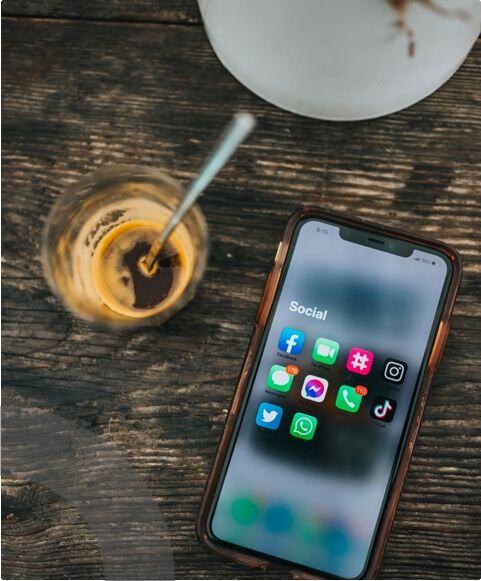 Lead Generation Services in San Jose and San Francisco, CA
Get lead-generating solutions for your business or organization in San Francisco, CA. Increase the number of clients and increase traffic to your company or website. Lead generation services are easy to boost revenue and acquire new consumers.

Learn how SocialSellinator can easily assist you in developing your business and customer base after getting a consultation from a qualified digital marketing firm in San Francisco, CA.
What Is PPC Management?
A PPC (Pay-per-click) management firm is a company that manages a PPC ad campaign, strategy, and budget. Pay-per-click advertising is a form of marketing in which you pay only when a lead clicks on one of your ads—which means more qualified leads.

Everything from keyword research and target channels (Google, Bing, Facebook, Twitter, etc.) to campaign optimization and A/B or split testing of advertisements and landing pages is covered by PPC management.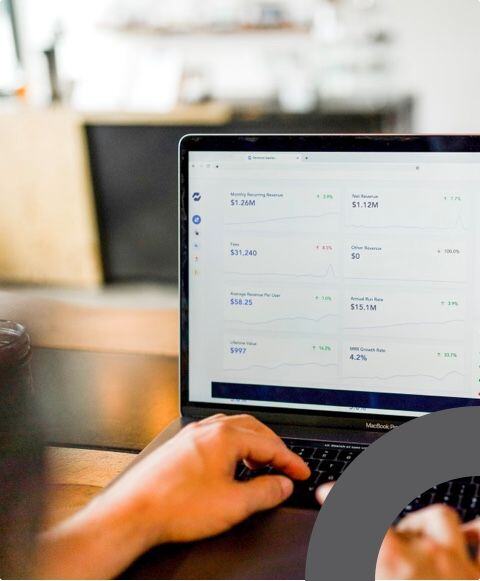 Why PPC Management Matters
A knowledgeable PPC ad management firm can guarantee excellent outcomes, drive business results, and save you precious time setting up and maintaining a campaign - much more professional and efficient compared to when tasks are handled by your team alone.

Many businesses do not have the financial resources to hire someone in-house to handle their marketing and PPC campaigns. That's when a marketing and PPC agency is an ideal addition to your team. You receive knowledge, commitment, and expertise while gaining time to focus on your business.

In addition, the valuable data and insights you can receive from PPC advertising, which is also referred to as pay-per-click (PPC) advertising, can give you market insights and improve your sales strategy.
PPC Management Services in San Francisco, CA
Select the finest PPC management services in San Jose and San Francisco, CA. SocialSellinator's team of marketing specialists works hard to create, manage and analyze your PPC ad campaign and achieve outstanding results on your behalf.

The benefits of PPC campaigns are clear: you only pay when someone clicks on your ad, and you have complete control over how much you spend. Get fast leads and results without worrying about social media marketing, SEO, or search engine rankings. To begin using PPC management services for your company,
contact SocialSellinator now.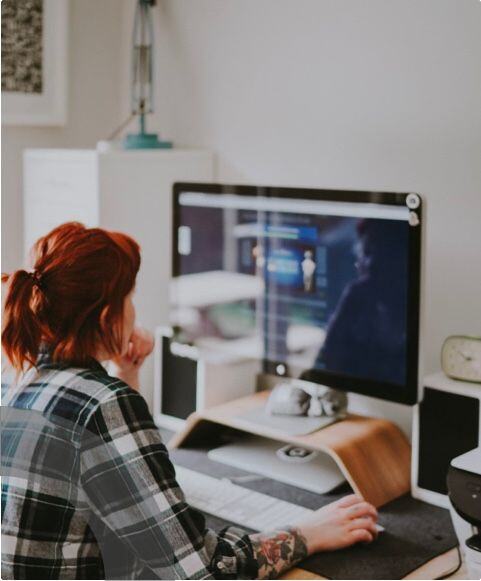 Technology Marketing Services in San Francisco, CA
Discover the best technology marketing services in San Jose and San Francisco, California. SocialSellinator provides a better approach than other firms to promoting your technological solutions to prospective clients. We help you reach out to the right audiences and expand your client base by distinguishing your technology and unique product or service from the competition.

With technology marketing services for technical and non-technical customers, we help you build your authority and accelerate growth. Using technology marketing services will enable you to clearly communicate the benefits of your product and services to your target market and audience.
B2B Internet Marketing Services in San Jose and San Francisco, CA
When you need market-leading B2B internet marketing services in San Jose or San Francisco, California, look no further than SocialSellinator - we are among the best. With strong B2B marketing, we help you build connections and create leads. Our expertise lets you enhance brand recognition and establish or improve your reputation much more efficiently than by working with other firms.

Create a way to contact appropriate clients to increase your company's sales pipeline. Discover more about B2B internet marketing services from SocialSellinator during a consultation call. Get started today by calling SocialSellinator for a consultation on what you and we can do together to give your business a boost and outsmart the competition.
Contact us today.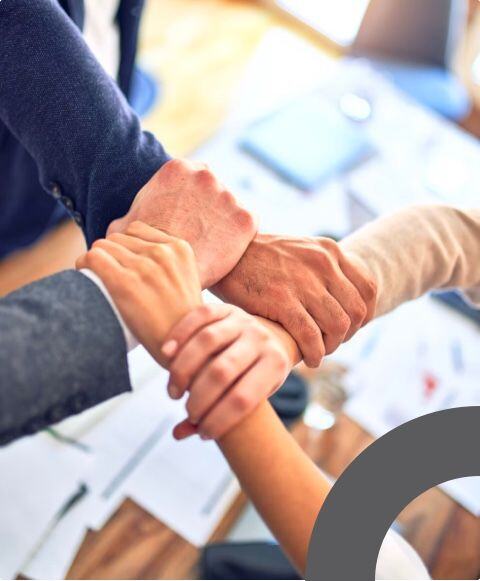 Reputation Management Services in San Jose / San Francisco, CA
Obtain a competitive edge and improve the way people perceive your company or brand by using reputation management services in San Jose or San Francisco, CA. Get before-the-curve press coverage to maintain your public image and brand image.

We deliver top-quality and market-leading social media campaigns, websites, PPC, advertising, and other platforms to build your online and real-world business reputation. Use SocialSellinator's reputation management services to be proactive. To get a free consultation and learn how you can do more for your business, give us a call.
What is Ecommerce SEO?
The objective of search engine optimization (SEO) is to improve a website's rankings in search results by optimizing it with particular keywords and content (such as Google). Ecommerce SEO is the practice of optimizing a website to rank higher for terms relating to the items you offer online.

When someone searches for a term associated with a company's products, its website or product listing should appear at the top of search results if it has been optimized for eCommerce. This method guarantees that more consumers find what you have to offer and are directed to appropriate suggestions based on their requirements.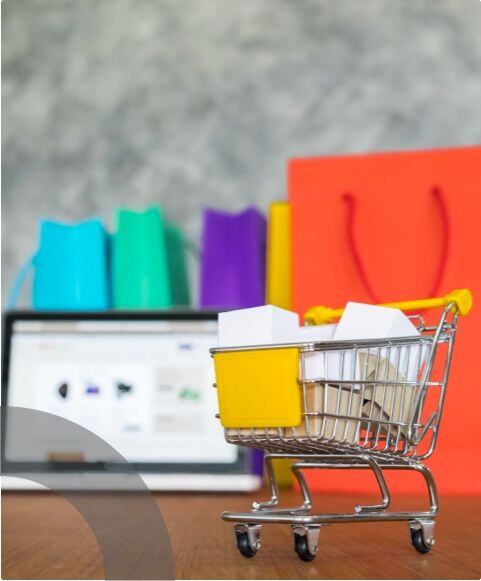 Why Ecommerce SEO Matters
Since roughly 90-95% of browsers do not go beyond the first page of Google search results, your company and product listings need to be on that first page. Simply speaking, you can't make money if consumers can't find your business or locate your items. Ecommerce Search Engine Optimization (SEO) ensures that your services and products are noticed, and more people visit your website.

Because most visitors stop at the first page of results and most clicks go to organic results, a little boost in keyword ranking can make a significant impact. You may sell more items and grow income by optimizing product pages and your website for relevant keywords if you optimize them properly.
Ecommerce SEO Services in San Jose and San Francisco, CA
Select the top eCommerce SEO (Search Engine Optimization) services in the entire Bay Area - from San Jose to San Francisco, CA. Ensure that your items appear at the top of search engine results for terms related to your business. Receive up-to-date product analytics and data to better assess consumer purchasing patterns and sell more goods.

Call SocialSellinator for eCommerce SEO services in San Jose or San Francisco, CA, and rely on a top-rated digital marketing firm to manage your eCommerce SEO efforts.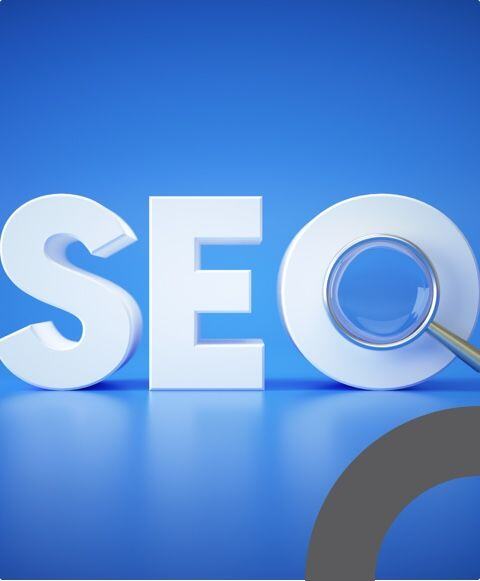 Search Engine Optimization Services in San Francisco, CA
Get expert search engine optimization services in San Jose or San Francisco, CA, from SocialSellinator. Let us build you a mobile-friendly and Google-indexed website optimized for online search engines like Google and Bing.

To gain more leads and website visits, make sure users can locate you faster. With search engine optimization services from SocialSellinator, you can be ahead of the competition.
Web Development and Design Services in San Jose and San Francisco, CA
Get the greatest website design and development services in the Bay Area - be it in San Jose or San Francisco, California. Allow our professional web designers and developers at SocialSellinator to develop a stunning new website for your business. Get affordable web development and design services from us.

We provide an expert web design that may transform your present website or create a fresh site for your company's online presence. Our designers have years of expertise developing unique websites with original material and can produce design ideas that are in tune with your corporate image.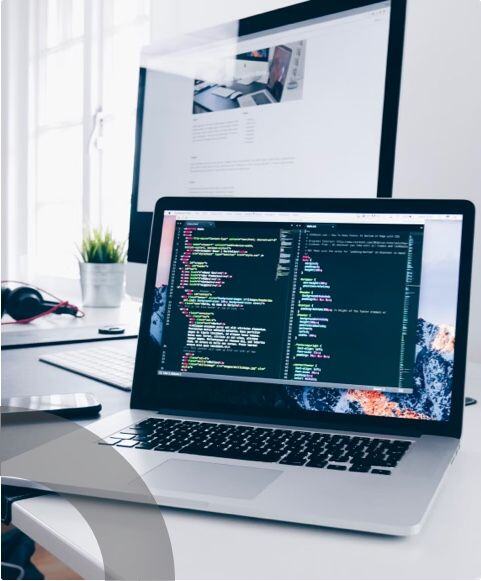 Media Agency in San Jose / San Francisco, CA
Choose a top-rated media agency in no matter if in San Jose or San Francisco, CA, to manage your business communications, marketing, advertising, and other services! Let us market your firm or your products and services and go viral. We help you distribute and disseminate photos, videos, material, and more to a global audience, so they reach your target prospects. Hire the best company for all of your needs.

Get started with our team at SocialSellinator by hiring one of our specialists in San Jose and San Francisco, CA!
Advertising Agency in San Jose / San Francisco, CA
To get your company started and noticed, you must engage the top advertising agency in San Jose or San Francisco, CA. SocialSellinator can handle everything regarding your business's advertising, from Google and Bing ads campaigns to social media marketing on Facebook and Instagram. We develop engaging and brilliant displays, PPC advertisements, and mobile ads to increase leads and bring new consumers to you. Contact Social Sellinator today!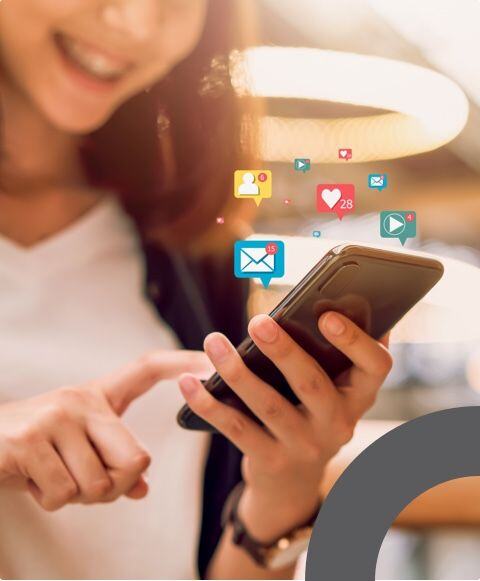 Social Media Marketing Expert Consultant in the San Jose - San Francisco, CA Bay Area
You're looking to find the top social media marketing expert consultants in the San Jose and San Francisco, CA Bay Area. Get expert tips on creating social media pages and profiles for your business, guidance on posts and social media advertising, and learn how to gain more online followers. Schedule a meeting with a social media marketing expert consultant in San Jose or San Francisco, CA, today at SocialSellinator!
What Is Affiliate Marketing?
When a firm "rewards" its affiliates for each new customer or lead they bring to the business, that's known as affiliate marketing.
This "reward" might be anything from a product discount to a free product and everything in between, designed to increase the number of clients. Many companies run incentives such as signing up a buddy or "free" money to spend on products if someone refers to a friend who makes a purchase.

Affiliate marketing goes a step farther since a company typically rewards its affiliates in some manner for each new sale they make. Sales are tracked using affiliate links between websites. Affiliate marketing may be used as a stand-alone or an extra to your omnichannel plan.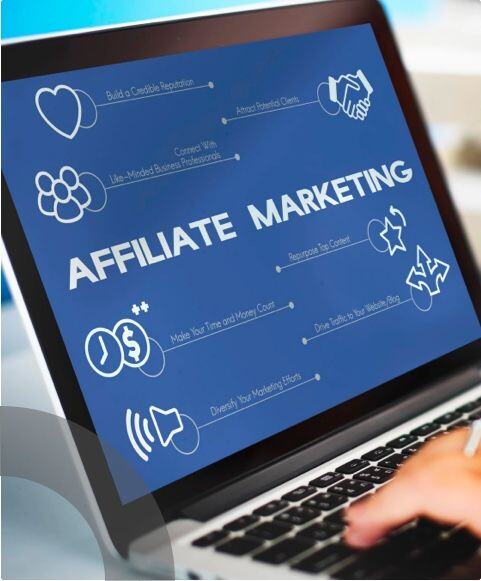 Why Affiliate Marketing Matters
Affiliate marketing is a simple approach to reach out to new consumers and promote goods in a way that they can trust. Many affiliates have their lifestyle brands linked to the items they advertise, allowing them to increase brand recognition and interest online.

Affiliate marketing might be less expensive than traditional marketing, and it may produce better results if done correctly. Instead of employing an in-house marketing staff to sell items, a company may have a team of tens to hundreds of individual affiliate marketers that leverage their skills, websites, and voice to generate sales.
Affiliate Marketing Services San Jose / San Francisco, CA
Find out which affiliate marketing services in San Jose and San Francisco, CA, are the best. You can get your consumers and brand ambassadors to work for you and reap the benefits with tried-and-true affiliate marketing techniques.

Learn how to market your items better and acquire word of mouth and affiliate advertising. Save money while gaining more customers by learning how to promote your company name and product effectively.