Introduction
Snapchat was formerly the entertaining app of choice for the mobile-obsessed teen and young adult demographic, who were lured to the disappearing messages and the unique nature of communication that the application provided.
And marketers avoided Snapchat digital marketing, naturally perplexed as to how to connect on the social media platform and why they should invest in developing content that would only be deleted in a short period of time. However, this is no longer the case. Over time, Snapchat has evolved.
238 million
this is the number of people who use Snapchat daily and open the app almost 30 times/day.
In today's world, many businesses are deciding to leverage Snapchat marketing agencies to establish a presence on Snapchat and attract their target consumers. However, developing content for this app is different from providing content for your other marketing platforms.
In this guide, we will walk you through all aspects of Snapchat for business: what is Snapchat marketing, its benefits, its importance, and how to build your Snapchat social media marketing strategy. Keep reading to kickstart.
What is Snapchat Marketing?
Marketing your product/service on Snapchat is not appropriate for every business. We do not advise signing up with no plan, comprehension of the site's user base, and most importantly, a commitment to creating content that may be radically different from anything you have previously produced.
To begin, it is important to understand that this social media network is unlike any other platform available on the market. Individualized messages, real-time video, emojis and doodles, and wacky material are all part of the experience – it's raw and full of personality. On the app, brand language that comes across as too formal is perceived as dull.
If you're not willing to think outside the box, experiment, and have a little fun, then Snapchat social media marketing isn't the ideal platform for you right now – at least not at this point in your social media marketing journey.

How Does Snapchat for Business Work?
Before starting a marketing campaign on this social media platform, you need to understand how it works. If your plans are too complicated or present too many hurdles for users to interact with your brand, they will lose interest and move on.
For example, you can send three different types of snap stories to your audience.
The first type is the story snap, which lasts 24 hours and automatically gets posted into your friends' feeds.
Lead generation and more conversions
The second type is the chat snap, which functions like direct messages, only lasts up to 10 seconds, and allows you to interact with your followers in real time.
The third type of snap is an individual post that shows up on someone's feed when they swipe right on it or tap "see more" at the bottom of their screen.
Learning how to use Snapchat might be a time-consuming endeavor. Unlike most other social networking apps, there is no true navigation on the app's UI; instead, you navigate by swiping left or right, which takes you to a different portion of the app.
Furthermore, buttons and actions are controlled by icons that do not have labels. It can be tempting to simply give up and return to social media platforms such as Facebook or Instagram, where things appear to be more intuitive.
Snapchat is updated so frequently that it would be a waste of time to provide a comprehensive step-by-step guide on how Snapchat works. Instead, we'll focus on the most popular, major features and how they work on a general level, as well as the primary screens you'll see when exploring Snapchat.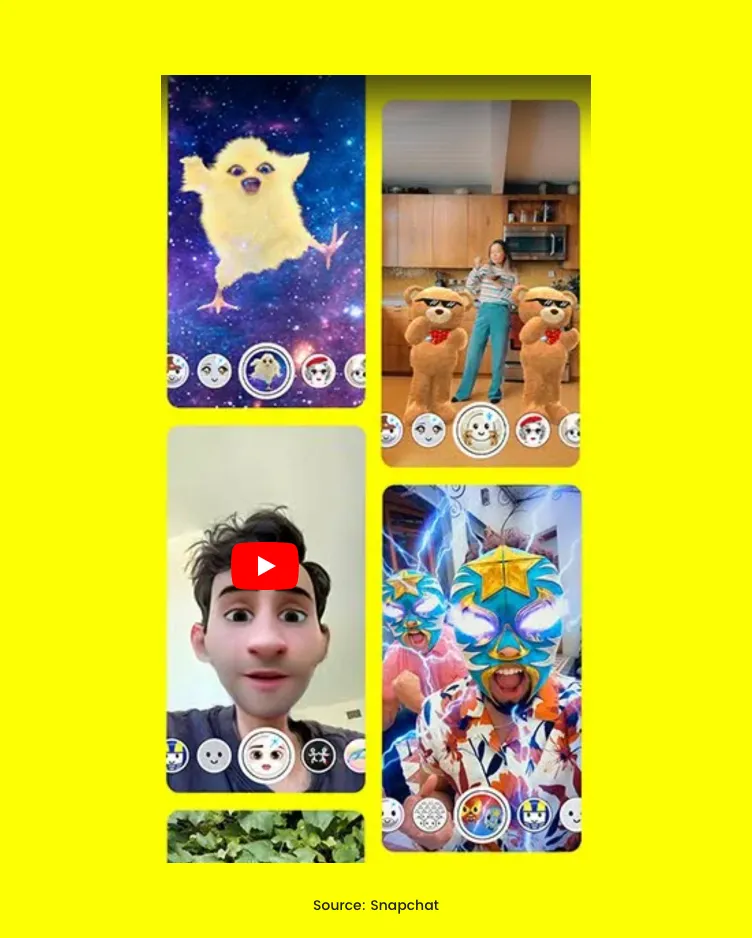 Key Snapchat Features You Must Know to Market Effectively
Social media networks like Facebook, Instagram, and others continue to mimic Snapchat's most prominent features, such as disappearing stories and other features.
Snapchat, in addition to its well-known features, also includes other hidden features. This section talks about key Snapchat features for businesses that could be leveraged to target your consumers effectively.
Interactive Filters: These digital overlays add fun visual elements to enhance a user's selfie or photo while adding brand messaging. This feature has helped promote brands like McDonald's during holidays like Halloween.
Snapchat Lenses: The lenses allow users to take advantage of face recognition technology and put silly faces on their selfies and other objects in the background. Over the past few months, brands like Airbnb have used the lenses as a great tool to attract customers because it allows users to share custom filters while telling their friends about their experiences with the brand.
Snap Story Ads: The Snapchat advertising platform is designed to allow marketers and businesses to show targeted ads across the app. They're called Snap ads, easily integrated into your existing marketing plans.
With Snap Ad tracking, you can see precisely how your efforts are paying off so that you don't waste any more time or resources on ineffective ads.
Filter
Snap
Stories
Lenses
Geofilter
Snapcode
Discover
Spotlight
Snapcash
Snap Map
Snapchat for Marketing Your Business: How to Use it?
Instant movies that are 10 seconds long and full-screen vertical in format, snap ads can include some type of interactive features, such as an invitation to click on a certain link. Two-thirds of all advertisements contain audio, which plays automatically when the sound is turned on. The little video clip should include information about your firm, as well as information about its products and/or services.
Check out the company's guide to Snap ad attachments for even more creative inspiration and development opportunities to use Snapchat for marketing. The possibilities are virtually limitless.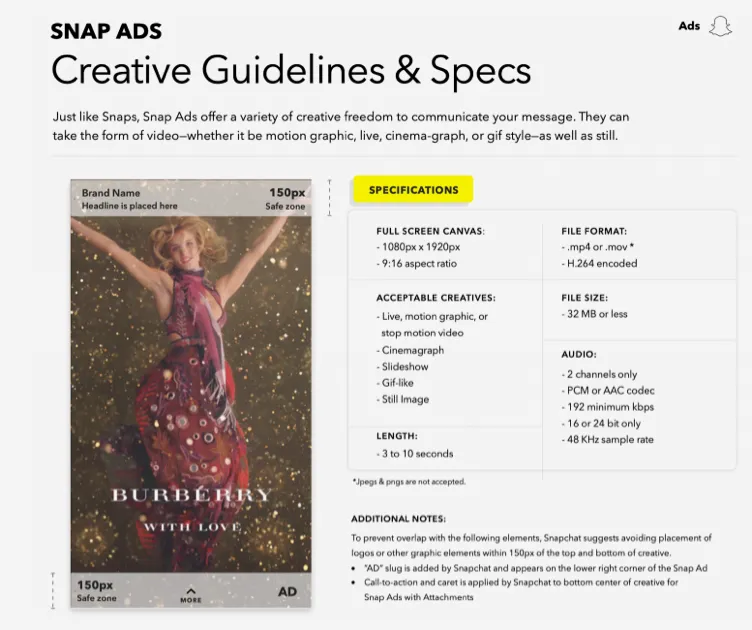 Benefits of Snapchat for Business
The app has grown from 127 users in 2011 (when it was known as Picaboo) to turning down a $3 billion offer from everyone's favorite entrepreneur, Mark Zuckerberg. It continues to be a go-to for many firms and marketing efforts today.
Snapchat is an amazing marketing tool for brands trying to attract millennials and Generation Z. Here are some of the most significant benefits of using Snapchat for business:
Boost engagement
Generate traffic
Build trust
Humanization
Build brand awareness
Essential Snapchat for Business: Tips for Effective Marketing
Content marketing specialists or a digital agency are in an excellent position to reach an increasing number of potential customers while also increasing customer loyalty among those who have already purchased from them.
They're in a better position than they've ever been to generate genuine results, whether through social media or video advertisements.
And some of those actual effects can be attributed to social media channels, which are proven to be long-lasting in nature.
If your business is looking for new avenues to attract, engage, and delight its target consumers, how about a social media network that covers 41 percent of the population of the United States between the ages of 18 and 34?
You may have guessed it right. It's Snapchat marketing. But how to use it effectively? Here is a few essential Snapchat business tips for your effective marketing strategy:
Include short videos from important events
Use popular hashtags
Use polls and surveys
Create challenges like "screenshot this message from @Snapchatsuccess
Answer all your follower's questions
Offer gifts like stickers or discount codes when someone follows you
Use filters and emojis
Post links from other people in your industry
Post live videos on your Snapchat
Use animated GIFs
Include a branded filter
Include a call to action in the post
Content must be unique
Companies that Use Snapchat for Marketing
Companies have begun utilizing Snapchat marketing by using its most popular features (such as Stories, which allows users to stitch Snaps together to create a daily narrative). They use it to promote upcoming events, show behind-the-scenes footage, and collaborate with top social media influencers for Snapchat Takeovers and other influencer marketing collaborations should come as no surprise.
As part of our effort to assist businesses in better grasping Snapchat's role in today's ever-expanding social media marketing landscape, we've selected some of the top companies that use Snapchat for marketing with the help of advertising agencies that provide digital marketing services, and use it to reach and engage new audiences successfully.
Taco Bell
SHEIN
Acura
Mashable
Bumble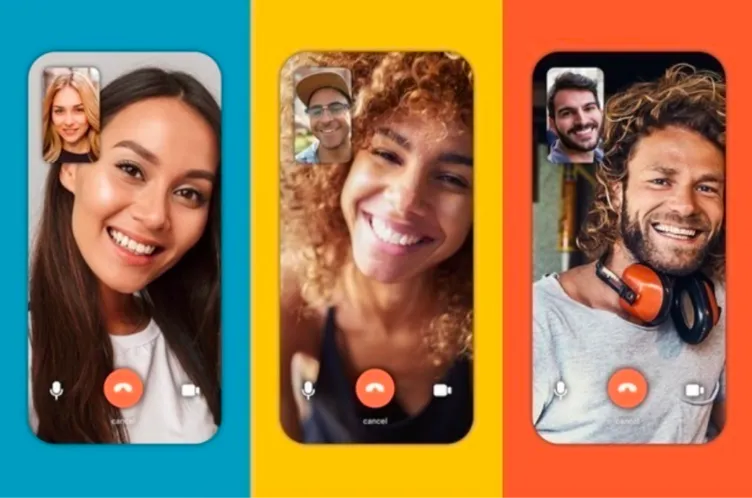 Snapchat Marketing: Strategies for Your Business
Understanding how to navigate and use the Snapchat Ads Manager is the first step toward learning how to use Snapchat for business purposes. However, you are not required to show up as a stranger. Here's a quick summary of Snapchat marketing strategies that your business can leverage:
1. Know Your Audience
Snapchat marketing is a superpower because it allows brands to create content that resonates with their audience. Successful companies know as much about the people they are targeting so that they can make sure their product or service will be something your fans want and need.
Knowing your audience can be challenging, especially when dealing with a younger demographic. But it's essential to make the most of social media marketing on Snapchat.
What do your fans want?
Do they like jokes?
Can you share advice like beauty tips?
Do they like music?
Understanding what your Snapchat followers and fans need and turning that into valuable content can go a long way toward improving your brand's image and sales conversion rates. The audience insights tool in Snapchat can also help you with this.
2. Use the Right Snapchat Filter
Snapchat offers custom filter functionality that is an easy way for brands to connect with their audience, and the average user loves them. However, if you're looking to compete in a crowded field, you need to make sure your branding message stands out from all the others. This is why you should always use a filter that represents your brand, thereby creating something fun and memorable for each Snapchat marketing campaigns.
3. Discover New Channels
Snapchat is one of the fastest-growing platforms globally, but that doesn't mean you have to jump on board without knowing anything about it. On a platform like Snapchat, you can create many different things as an advertising channel for your company or product. Try sampling them out before investing in ads through an app like "Spectacles."
4. Choose the Types of Content You'll Publish
Once you've crafted your brand message and decided which Snapchat filter to use, it's time to figure out what type of content you're going to publish. Here are a few ideas:
Behind the Scenes: If the follower base wants to know more about your product or service, behind-the-scenes videos can do just that! It allows them a peek into how things work in real life, so they feel more connected with your company or brand.
Product Demos: A demo video is essential if you have new products that might confuse some of your fans who aren't very tech-savvy. You will also show their younger followers how easy it is to use certain products like contact lenses to purchase them too.
How-to Tutorials: People love learning new things, significantly when the content can help them look and feel better. Consider doing weekly or monthly how-to beauty tips for makeup or skin treatments so that they remember your brand.
Industry tips: You can share tips and tricks through Snapchat stories to help people solve real-life problems, whether it's clothing care, cooking, or household repairs. You can even create a fun how-to guide on social media use, so they'll think of you whenever they need one of your products and services.
Reactions Industry News: This is something new that Snapchat has added recently, and it helps your potential clients keep up with news in their industry. It's a great way to show them that you're on the pulse of what's happening in the market, so they know whom to trust when it comes time to make their next purchase.
5. Experiment With Video Content
If you have video content, this can increase brand awareness by telling the story of your product or service through relevant stories for each platform. Create different videos to see which one is getting more views and engagement.
You will reach out to people in different ways without losing your authenticity because video marketing is such an effective tool. Every company needs a voice but finding it has been difficult for many. Using videos on Snapchat will help you deliver your message in creative new ways and give you a personal touch so that your followers feel closer to you.
6. Track Your Engagement
Not having data is like flying blind, so tracking engagement and analytics is essential. If you want to know which type of content works best for your brand, data is the way to find out. If your followers are more engaged with your business' story, they'll remember it when they need one of your products or services and will be more likely to purchase from you.
7. Stop Being a Perfectionist
On Snapchat, you're able to use 10-second videos that are not as polished as other content you produce. They give your content an ephemeral nature, and you use it to your advantage by making these videos seem more image-heavy. It will allow for a higher post engagement, so try using maps and other visual imagery with the text overlays for an exciting story. Use Snapchat for Business to grow it.
8. Use Hashtags (#) in Captions
As on other platforms, it's best to use hashtags for Snapchat because it allows your followers to find new stories that they might be interested in quickly. While not as effective as other forms of social media, hashtags can help you build a larger audience than just your current followers. Hashtags can also help you find like-minded businesses to connect with, which can be mutually beneficial in the long run.
9. Give People a Reason to Follow You
You can give your audience a reason to follow you through Snapchat by posting stories that are both educational and entertaining. If someone looks at your story and thinks it's interesting, they might make a note of the username so they can check out other stories you've posted in the past.
Being active on Snapchat means that you need to have an account on this platform. You can do this by following different accounts that deal with products related to yours or from brands in your industry. This will help build up your followers much faster than posting content without engaging anyone first.
Conclusion
In many ways, Snapchat has revolutionized the way leading brands approach their marketing and advertising initiatives. Marketing initiatives for huge brands, B2B businesses, and other organizations that use ephemeral marketing, face filters, humorous doodling on video, and other Snapchat-inspired images are becoming more common.
As a result, while the app's features are still limited in contrast to those of other platforms, it serves as a creative sandbox for content creators to experiment with new ideas and projects and discover fascinating methods to adapt them for other platforms. And, because it is still in its infancy, it is much easier to get recognized on the platform at this time.
All of this means that now is an excellent time to begin leveraging Snapchat marketing for your business by yourself or with the help of the best snapchat marketing agencies.
Item 1
Content for Item 1
Item 2
Content for Item 2
Item 3
Content for Item 3