Snapchat is a great way to get your message out there and grow your business. For years, the internet has been dominated by the same social media platforms. However, Snapchat is one of those that has recently managed to make a name for itself in this online space, and it's not going anywhere anytime soon.
For brands like PepsiCo, who spent $37 million on social media ads alone during Q3 2020, there couldn't be anything more important than utilizing all opportunities within social media marketing strategies.
The numbers may have dipped slightly since Covid-19. However, while some businesses may not be so optimistic about the future of engagement tools because they've seen their user habits shift to mobile devices, we are sure that Snap Inc.'s forecasts can still stay afloat.
Why use Snapchat?
The recent pandemic has been a challenging time for many countries and people. But, at the same time, it's also opened up new opportunities that have made communication more accessible than ever before.
After all of these changes in our daily lives, more people are turning to Snapchat as their primary method of staying connected with friends living abroad or getting instant updates on what is happening back home from others who live there too.
After Facebook and Twitter had a massive exodus, Snapchat is the last social media platform to keep up with.
Facebook Messenger's popularity temporarily dropped 15%, with only 18 million users left on the app. In contrast, WhatsApp didn't see any changes whatsoever after Covid-19 hit.
Snapchat is a fast-paced, youth-oriented social media platform, and it has 500 million active users. It's also one of the most effective platforms for marketers to reach their desired demographic - millennials between 15 and 35.
Snapchat offers both organic and paid solutions that align with your goals as an online business owner or digital marketer who wants to target this particular generation.
Marketing on Snapchat is one of the best ways to scale your brand or online business, especially if you're targeting a younger generation (15 to 35 years old). By using it you can get potential customers.
Want More Social Media Traffic?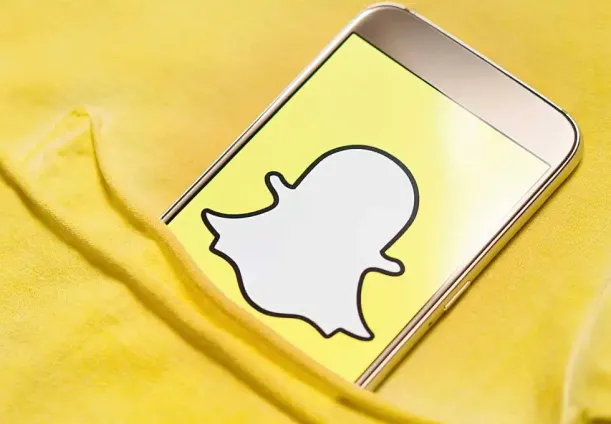 With the rise of social platforms, it's now more important than ever to reach customers through different channels. Today we are going to share 15 Snapchat Marketing Strategies to Grow Your Business. Let's get started with our first stategy.
Keep Your Story Updated
Creating a Snapchat account is not enough. You need to ensure that it stays active and updated with new snaps. If you want people to follow your brand, the best way is to create a story that will entertain them and keep their attention on your account.
You can do this by uploading video clips of behind-the-scenes footage from events or meetings, exciting conversations in the office about company culture, pictures showing how your team members spend time outside of work, etc.
Snaplytics found that engagement drops by 36% once users reach the fourth snap of a story, and they also discovered that roughly 80% of your followers would see your post about four or five hours after it's been added to your account.
How does this affect you?
If you want to maintain a high level of engagement with your followers, make sure that you update the Snapchat story at least three times per day. Every four or five hours is perfect for keeping things fresh and enticing. Keep it short and sweet. That means 4 to 5 stories per day is enough.
Market Your Snapchat Account on Other Platforms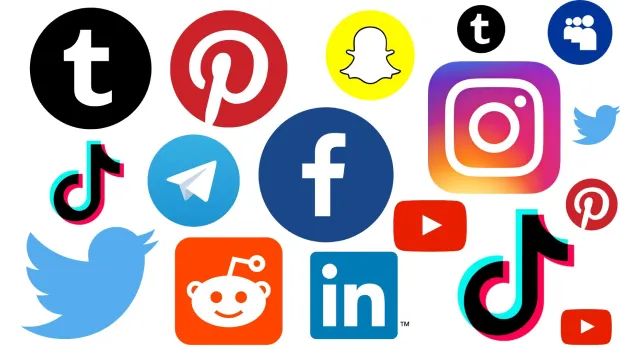 If you want to see your Snapchat strategy grow, two things need to happen: getting followers and making great content. It isn't enough to get a bunch of followers on the app alone. Try to find new people who follow other accounts related to yours on platforms like Facebook, Instagram or Twitter.
Snapchat allows you to link your other social accounts, so when someone follows you on Snapchat, they will automatically follow you on these other networks. That means promoting your content on as many channels as possible will give you a better chance of gaining more followers.
Create a Sponsored Snapchat Lens
The use of filters and lenses on Snapchat is an undeniably popular pastime. For social media users, the privilege of changing one's appearance makes it easy for people who want a break from their everyday look or to make their pictures more visually exciting to get some relief by changing what they see in photos. Snapchat offers sponsored lenses, which are an excellent way for brands or companies to show their personality on Snapchat without investing in costly advertisements.
In addition, it is an easy way to promote your business through fun visuals rather than just words and text links that people often ignore. By using this, you can target an audience specific to your product.
Make Your Account Popular with Social Influencers
The best way to increase your following on social media is by doing influencer marketing. The more well-known celebrities you show off, the higher the chance is that people will be interested in what you have to sell and come over for a visit. It can make a huge impact on your marketing strategy.
Celebrities already have an established following regarding their accounts which means there's no need for them to promote themselves because they are confident in what they're doing. Take advantage of this. Paying an influencer to promote your product can be a great way to get their audience on board.
However, keep in mind that they may need some compensation unless you have another common interest with them or are already acquainted enough with the person for it not to matter. Make sure to find the influencer according to your market.
For example, if you want to promote something related to football, you can find a player like Cristiano Ronaldo. Because he already has many followers on Snapchat and has a large market, he would be the perfect influencer for this.
Feature User-Generated Content
This is something unique that most people are not using. To increase audience engagement, you can ask your followers or previous customers to create a video about your product and send it to you. In return, you can offer a free product for them, or you can send a shout-out on your story.
By doing this, customers will also feel more appreciated because they give you their time and energy to help your business grow. In most cases, people also recommend their friends and families to buy products from your brand.
Try out new Snapchat Filters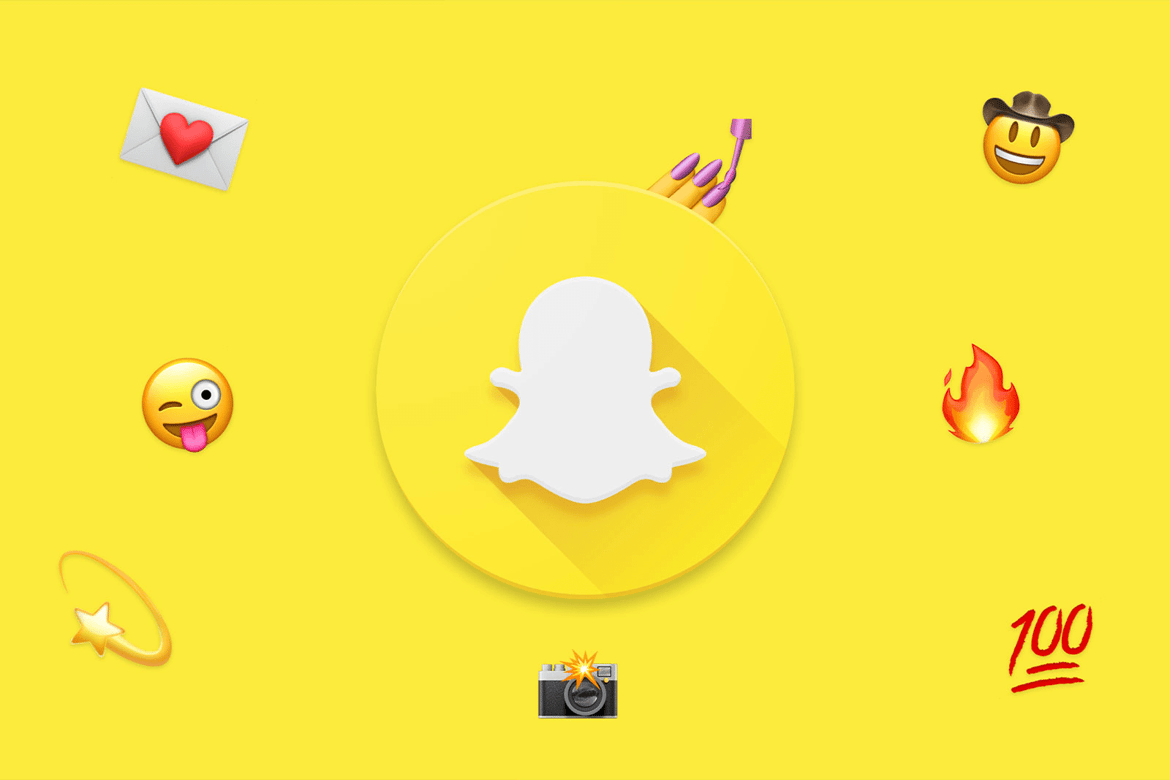 It doesn't take long to explore all the filters you can use to enhance your products, and the payoff can be incredible. You'll likely find one that looks cool and works well with whatever it is you're taking pictures of at that moment, such as when trying to capture beautiful scenery.
Don't be afraid to experiment. There's no harm in playing around with fun effects while building up your following (or even just having some laughs). There's always an opportunity for people to add someone else to their story feed if they enjoy what they see.
Add emojis or stickers on top of photos and videos because these can make your snaps more personalized. Not only will it help create memories faster than words alone would, it will also make your followers feel more of a connection to you. As a result, they'll be more likely to return.
Offer Discounts and Coupon Codes to Your Followers
An easy way to entice people onto Snapchat is by offering them a discount or even just an exclusive promo code. This has been proven as one of the most effective ways for brands and companies looking to grow their following on social media because it's something that nobody could get anywhere else.
This will provide customers with more incentive than ever before when creating content about your company or product. They'll want to share what they received so others can also take advantage of this opportunity, which means you're getting free publicity.
Monitoring brand mentions daily on Twitter is another excellent tactic that businesses should try to expand their reach and interact with consumers on sites like Facebook.
Promote New Products
If you are running an eCommerce store, you may add new products from time to time in your store. If you have a unique and exciting product worth promoting on social media, then it's crucial to use Snapchat as one of the many places for promotion.
You should post about your new products in 15-second videos with text overlay or captions explaining what they are and why people need them. You can also take pictures of the actual items, which will give followers an idea of how they look without having to click through other pages.
Offer Exclusive Content
Most businesses don't invest time creating unique content for their Snapchats because there's no way for them to monetize this type of video. But, of course, it should go without saying that it's always important to get creative with your content.
When working within a niche channel like Snapchat, the stakes are even higher because there is no monetary gain for original work on this platform. That being said, giving away something special every week or month and providing customers with entertainment in exchange for loyalty will help build up followers who might also want to purchase products from you as well.
There are many ways to create exclusive content for Snapchat, and one way is by doing short videos that show you how to do something special related to your company or brand, such as giving away an insider tip about their business or showing what it's like on set when filming commercials.
As much fun as this is, the downside of using these 15 seconds only once per week is that customers can forget about products quickly if they don't see them often enough, so make sure you have some reminder system in place (such as sending promotional snaps from time to time).
Respond to your Followers
If you want to make your customers feel special, be sure not to ignore their messages. Responding with a personal message from your company will show that the user is valued in this society and brings them back for more!
Additionally, it's essential to provide customer support because many companies might need help or may have questions about products on social media platforms.
Post Relevant Content
Post content relevant to your followers by talking about their interests such as sports, movies, or tv. It will help keep your followers engaged and interested in what you have to say because it's something they care about.
One way of doing this is by connecting with influencers from the same niche as your brand. Snapchat marketing has many more benefits than just being able to reach customers through social media, and it's also an opportunity for companies of all sizes to have some fun and play around with their content.
You can also make your content more interesting by using memes. They're new and trending, so you'll be sure to get some people's attention.
Promote Contests & Sweepstakes for Followers
Most brands are running their best marketing campaigns with sweepstakes and offering giveaways which will continue to increase popularity amongst businesses who want instant results when launching new products or services.
People love taking part in these types of contests, so if you're looking for a way to get your product out there quickly, this is a perfect way.
Promote an Event
If you are thinking of organizing an event for your company, then promote it on Snapchat as well. You can do short videos with text overlay or captions explaining what the event is about, who it's for, and how people can get tickets to it.
Put a Snapcode on the Outside of Your Business
If there are people in your community who might not know about Snapchat but would still like to stay updated with what's happening at your business, we recommend putting up a snapcode, an eye-catching design that can be scanned to add followers.
For example, if your business is a restaurant and you have a snapcode outside next to the door leading into the building or near their point of sale system, make sure that it's high visibility and visible from afar such that customers see before entering. This way, anyone scanning this code can find your business.
Mix all of the above
You don't want your content to be boring. That's why you need engaging content. It can be colorful detail, interesting facts or figures, and visual aids for marketing materials like emails, newsletters, or blog posts.
Include vivid colors in the background of an infographic design for a more engaging experience. In addition, we recommend using contrasting shades that stand out from each other.
Summary
Snapchat is a social media app with an ever-growing popularity. Once you start your account and get followers, it's key to keep them engaged - especially if you want increased sales! To do this, think about how the content on Snapchat will make your business better in some way (for example, by increasing brand awareness or driving sales).
Even for those new to using Snapchat as part of their marketing strategy, these tips should be a great place to begin building out different ways that might work best for what they're looking for.
A lot of people have been turning to social media platforms like Snapchat for business promotion. If you're looking to get in on the action, we have shared some tips above that will help your company grow.
We're always here for you, no matter what. You can come to us if anything is on your mind or making you feel stuck in any way. We are happy to help you with any problems that need our attention, so tell one of us when we can assist. You can use this link to schedule a call.
Conclusion:
Snapchat has over 500 million users, which means more business and customers. Learn 15 Snapchat Marketing Strategies to Grow Your Business and revenue.