What people don't realize about LinkedIn is that it's home to executives of B2B and B2C businesses. For a social media platform that has more than 500 million registered members, it's totally underestimated as a venue for brand marketing.
Aside from connecting with people you know, you are more than capable of getting targeted leads on LinkedIn. The question is, how.
If you're planning to take advantage of LinkedIn's quality of users, now is the time to up your game.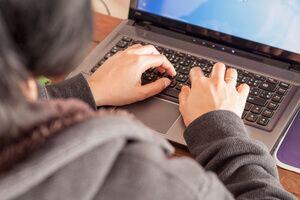 A 3-Step Guide on How to Get Leads on LinkedIn
Here are three very easy steps you can start doing today!
Profile Optimization
Don't get scared away by the term "optimization" because to tell you frankly; anyone can do it with the correct approach. Which means you can do it for your LinkedIn profile. All you have to do is fill it out.
Two questions:
Why do you need to optimize your LinkedIn profile?
Your LinkedIn profile contains the information that people will use as search terms. And that's the point, right? For you to appear on search results that are relevant to your niche. If you want to generate leads, your profile is the greatest weapon you can use.
How do you optimize your LinkedIn Profile?
Three words: "proper keyword research". Leverage terms about what it is that you do and which is something you're good at. These are your selling points and the exact keywords that you want to get showed up for. It sounds like an SEO thing because, apparently, generating leads on LinkedIn requires basic SEO tricks.
Every portion of your LinkedIn profile plays a significant role in getting connections and leads. It isn't necessary for you to use a lot of words, but the character count can also measure profile performance.
Refrain from throwing in a ton of keywords just to try and catch those leads all at once. That's a recipe for your downfall. As you can see, LinkedIn has enough space for direct value.
You need to be as specific as possible when you're optimizing your LinkedIn profile. For example, if you're looking for leads interested in "Social Media Management" or "Marketplace Optimization", then these should be on display on your profile, especially on your headline. You'll have to bank on the strongest points that represent your personal brand.
Audience Engagement
Make your presence felt by sharing your interests and your knowledge about them. You have to share relevant ideas to promote awareness of your niche. When you do this, you build something that strengthens your LinkedIn profile: authority.
Providing regular updates, for at least once a week, will increase your chances of getting contacted for new opportunities. And be consistent with your posts. Pick a time of habit where your audience can build a sense of reliability from your presence.
It's also essential to share content that does not sound like you're selling. LinkedIn audiences are responsive to experiences and stories.
On your posts, write intriguing headlines that open up with something like "how-to...", or "a list of…" that are followed with relevant answers and solutions, no matter how typical they may seem.
And remember, you still have to apply basic SEO on keywords written on your headlines and content body.
To get more engagements, don't hesitate to cross-promote your LinkedIn content on other social media channels. It could be a way for you to invite your friends and followers on other platforms to join LinkedIn and be part of your connection. That generates a bunch of new leads from a simple snowball effect.
Then again, CTAs are always, always a good idea. So, don't hold back in encouraging your audience to take action even for just a post like.
Engagement also affects profile optimization. While you're trying to do that, using links on blogs and articles will drive more engagements than images and videos, although all three work at different rates. It has been found out that LinkedIn audience has a higher comment rate on images and videos get more shares. So, it's up to you to take the pick on which kind of action you need from your audience.
Advertise Your Content
LinkedIn sponsors content, too!
You can generate consistent and streamlined connections and leads by advertising your content. Sponsored content allows you to reach out to LinkedIn users who aren't in your connection list yet.
When you publish LinkedIn posts, your established visitors and followers are the only one who sees them. If you want to go beyond that, which you do— undoubtedly, allow LinkedIn to automate this one for you.
You may think that this is just like the usual campaigns done on other social media platforms like Facebook, Instagram, Twitter, etc. However, LinkedIn has a couple of distinct targeting capabilities, which you will probably find impressive.
Specific targeting options. There's no second-guessing! Your ideal target is within your reach. Instead of wasting your appearance on an audience who won't see the value on your interests, LinkedIn gives you the freedom and the options to pinpoint the people you want to see your posts and updates.
Published on company pages. While you can directly target your chosen audience, LinkedIn's sponsored content does not appear on your company page. It seems, however, on their newsfeeds, top banners, or sidebar suggestions. There's no way they're going to miss your updates.
In

Conclus

ion
Keep Your Eye On The Prize: Audience Targeting
Now, it only goes to show that LinkedIn is indeed one of the most undermined social media platforms that can be used for marketing. It certainly has a taste for people who are highly interested in building professional relationships. And for once, you don't necessarily have to pitch in. The secret lies deeply in targeting an audience with consistent engagement.
The steps on how to get leads on LinkedIn are simple, and you have to go and work on it. If you do it right and take the chance today, you can get started by growing your leads and connections daily. And don't forget to follow-through with your measures. Eventually, what began as potential will become your constant generating rate.

Find out your options on social media. Visit Social Sellinator to explore effective social media management solutions tailored to your industry.