Introduction
In the heart of tech-savvy California, nestled within the bustling city of San Jose, lies the future of digital marketing. The city, renowned for its technological innovation and competitive business environment, has given rise to a new era of marketing strategies designed to help businesses thrive in the digital age. If you're a business owner struggling with low brand awareness, a scarcity of leads, and underwhelming revenue, it's time to turn your attention to San Jose digital marketing strategies.
The article, "Revamp Your Business with San Jose Digital Marketing Strategies," aims to enlighten you about the transformative power of employing targeted digital marketing strategies. Leveraging these strategies can not only help you outperform unreliable freelancers but also propel your business to new heights. Whether you're a B2B or B2C business owner, this guide will provide you with the necessary insights to navigate the digital marketing landscape in San Jose, a city at the forefront of digital innovation. Stay tuned as we delve into the world of SEO, social media marketing, content marketing, and much more, all tailored to the unique business landscape of San Jose.
Understanding Digital Marketing Strategies
In the ever-evolving digital landscape, understanding how different digital marketing strategies work is essential for business growth. It's not enough to just be online; you need impactful strategies that can drive traffic, generate leads, and convert these leads into loyal customers.
The Importance of Digital Marketing Strategies
Digital marketing strategies are the driving force behind online business success. They help businesses reach their target audience effectively, engage them with relevant content, and ultimately drive them to take profitable actions. A well-crafted digital marketing strategy can help your business stand out in the crowded online landscape, increase brand awareness, and boost online sales. Additionally, they provide measurable results, allowing businesses to track their progress and adjust strategies as needed for continuous improvement.
Key Components of a Successful Digital Marketing Strategy
A successful digital marketing strategy comprises of several key components.
1. Goal Setting: Before embarking on any marketing endeavor, clearly defined goals are a must. Whether it's growing brand awareness, increasing website traffic, or boosting sales, having specific, measurable, attainable, relevant, and time-bound (SMART) goals is crucial.
2. Target Audience Identification: Knowing your target audience is key to creating effective marketing campaigns. You need to understand their needs, preferences, and online behaviors to tailor your marketing efforts accordingly.
3. SEO (Search Engine Optimization): SEO is an integral part of any digital marketing strategy. It involves optimizing your website and content to rank higher in search engine results, thereby increasing visibility and organic traffic.
4. Content Marketing: Quality content is the backbone of digital marketing. It helps to engage your audience, showcase your expertise, and drive traffic to your website.
5. Social Media Marketing: Social media platforms are powerful tools for reaching and engaging with your audience. A strong social media presence can help enhance brand visibility, engage with customers, and drive website traffic.
6. Email Marketing: Despite the rise of social media, email remains a highly effective marketing tool. It's a great way to maintain direct contact with your audience, nurture leads, and drive conversions.
7. Analytics and Reporting: To ensure your digital marketing strategies are working, it's important to track and analyze your results. Tools like Google Analytics can provide valuable insights into your website traffic, user behavior, and campaign performance.
In the digital era, having a robust digital marketing strategy is non-negotiable. It's the key to staying competitive, reaching your target audience, and driving business growth. As a business owner in San Jose, leveraging the city's digital marketing landscape can be instrumental in achieving your business goals. With the right digital marketing strategies, you can revamp your business for success.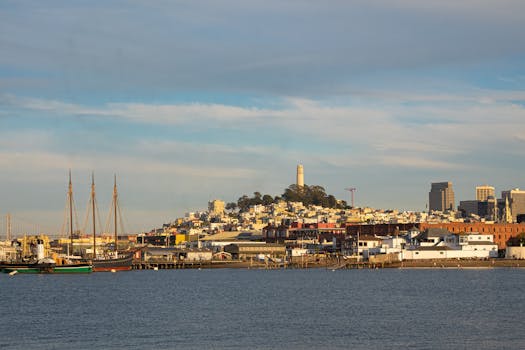 San Jose: A Hub for Digital Marketing Innovation
The Role of San Jose in the Digital Marketing Landscape
In the heart of Silicon Valley, San Jose is a city pulsating with technological innovation and entrepreneurial spirit. The city is a global hub for technological advancements, particularly in the fields of computer engineering and manufacturing. This culture of innovation extends to the digital marketing landscape, making San Jose a prime location for businesses seeking to leverage cutting-edge digital marketing strategies.
Renowned educational institutions such as Stanford University, the University of Berkeley, and the University of California further enrich San Jose's digital marketing landscape. These institutions produce top talent in computer engineering and related fields, providing a steady stream of skilled professionals who are primed to drive innovation in digital marketing.
Why San Jose is a Prime Location for Digital Marketing Services
San Jose's unique position as a technological and educational hub makes it a hotbed for digital marketing innovation. The city's tech-savvy population is constantly pushing boundaries, developing new tools, and refining tactics to stay ahead of digital marketing trends. This innovation-driven environment provides fertile ground for businesses to grow and thrive.
Moreover, with its diverse and affluent population, San Jose boasts a high concentration of potential customers. Businesses can tap into this lucrative market by employing targeted digital marketing strategies that resonate with San Jose's sophisticated audience.
In addition, the city's stable economy and favorable business climate make it an ideal location for businesses seeking to expand their digital marketing efforts. Regardless of the size or industry of your business, the opportunities for growth in San Jose are abundant.
In conclusion, San Jose's thriving digital marketing landscape, coupled with its favorable business environment and tech-savvy population, makes it a prime location for businesses looking to revamp their digital marketing strategies. By leveraging the city's resources and opportunities, businesses can significantly enhance their online presence, reach a wider audience, and drive substantial growth.
SocialSellinator: Your San Jose Digital Marketing Partner
With the digital landscape in San Jose offering immense potential, the need for a reliable and experienced digital marketing partner is more crucial than ever. This is where SocialSellinator comes into play. A top-tier agency that specializes in social media and digital marketing, SocialSellinator is dedicated to helping businesses navigate the digital ecosystem and achieve their marketing objectives.
About SocialSellinator
SocialSellinator is a trusted player in the digital marketing space. With a team of experienced professionals, the agency offers an extensive range of services, including social media management, blog writing, search engine optimization, email campaigns, and more. They are known for creating engaging social media posts, writing informative blogs, optimizing SEO, and creating beautiful videos and graphics. Their primary aim is to increase brand awareness and generate leads and revenue for their clients.
SocialSellinator's digital marketing strategies are data-driven and results-focused. Their team of experts, not interns, ensures each campaign is tailored to a business's unique needs. They take pride in being a reliable partner that allows clients to focus on running their business while they take care of the marketing strategy and execution.
SocialSellinator's Unique Selling Proposition
The agency's unique selling proposition lies in its approach to digital marketing, which is characterized by personalized strategies, creative content, and robust analytics. They are dedicated to building social media profiles that target desired buyers, drive high volumes of visitors, and forge stronger engagements. Their customized social media funnel is designed to generate a high volume of leads, convert and engage the audience, and ultimately deliver results.
Moreover, SocialSellinator stands out with their commitment to creating engaging, smart, and unique content that helps businesses stand out in their field and beat their competitors. They also focus on growing a network to connect businesses with buyers and decision-makers, boosting sales and increasing revenue.
By choosing SocialSellinator as your San Jose digital marketing partner, you're not just getting a service provider – you're gaining a reliable partner dedicated to helping your business achieve its full potential through effective and innovative digital marketing strategies.
Essential San Jose Digital Marketing Strategies
As the digital landscape continuously evolves, businesses must leverage the most effective online marketing strategies to stay relevant and competitive. Below, we'll delve into the essential San Jose digital marketing strategies that can help your business thrive in today's digital-first world.
Search Engine Optimization (SEO)
In the bustling heart of Silicon Valley, businesses are competing not only on the streets but also on the search engine results pages. Search Engine Optimization (SEO) is a non-negotiable strategy in the digital marketing playbook. An effective SEO strategy can significantly improve your website's visibility on search engines like Google, driving more organic, high-intent traffic to your site.
Social Media Marketing
With the majority of consumers actively using social media platforms, Social Media Marketing has become an incredibly powerful tool for businesses. It allows you to connect directly with your audience, build brand loyalty, and generate leads. A robust social media strategy involves creating engaging content, fostering conversations, and leveraging social media advertising to reach a larger audience.
Content Marketing
Content Marketing is all about creating and sharing valuable, relevant, and consistent content to attract and engage a clearly defined audience. It's not just about selling; it's about providing useful information to your prospects and customers, establishing your business as a trusted authority in your industry.
Email Marketing
Despite the rise of social media and other communication channels, Email Marketing remains a highly effective digital marketing strategy. It allows you to send personalized messages directly to your customers' inboxes, fostering stronger relationships and encouraging repeat business. Whether you're sending newsletters, promotional offers, or transactional emails, a well-crafted email marketing strategy can yield significant ROI.
Pay-Per-Click Advertising (PPC)
If you're looking for immediate results, Pay-Per-Click Advertising (PPC) is your go-to strategy. This involves running ads on platforms like Google Ads and social media networks, where you pay a fee each time one of your ads is clicked. PPC allows you to target specific demographics and keywords, ensuring your ads are seen by the most relevant audience.
Online Reputation Management
In the digital age, your online reputation can make or break your business. Online Reputation Management involves monitoring and responding to reviews, mentions, and feedback about your business online. It's about managing your digital presence and ensuring a positive image of your business is consistently portrayed.
In conclusion, implementing these San Jose digital marketing strategies is crucial to stay competitive in the digital marketplace. Each strategy plays a unique role in attracting, engaging, and converting your target audience. However, the key to success lies not just in implementing these strategies, but in doing so effectively and consistently. This is where a skilled digital marketing partner like SocialSellinator can make all the difference.
Implementing San Jose Digital Marketing Strategies with SocialSellinator
How SocialSellinator Can Help Revamp Your Business
In the fast-paced digital world, implementing effective marketing strategies is crucial in propelling your business to new heights. SocialSellinator has a history of helping businesses in San Jose to transform their marketing efforts and achieve remarkable results.
One of the key services offered is Search Engine Optimization (SEO). This process involves optimizing your website structure and content to rank higher on search engine results pages. With meticulous keyword research, trend analysis, and optimized site architecture, SocialSellinator ensures that your business stands out in the crowded digital landscape.
Social Media Marketing is another area where SocialSellinator excels. They understand that each location has its unique audience and demographics. They assist businesses in setting up and optimizing location pages and crafting a strategy to connect with the right audience. Whether it's Facebook, Instagram, LinkedIn, Twitter, or Google Posts, they've got you covered.
Furthermore, SocialSellinator is adept at Content Marketing and Email Marketing. They create quality content as the foundation for your marketing campaigns and design custom email campaigns to engage your audience and nurture leads.
Lastly, their expertise in Pay-Per-Click Advertising (PPC) and Online Reputation Management ensures that not only do you attract traffic but also convert them into loyal customers while maintaining a positive brand image.
Case Studies of Successful Implementations by SocialSellinator
The proof of SocialSellinator's effectiveness lies in their successful case studies. They've worked with companies like Spicely Organics, where they improved social following and easily achieved set goals. They also worked with Allied Pain & Spine Institute, successfully developing their presence, gaining traction, and increasing visibility.
Another standout example is their work with Sequoia Consultancy. SocialSellinator provided powerful support for their social media strategy and implementation on LinkedIn and Twitter. They were quick to respond, forward-thinking, and kept the company ahead of upcoming opportunities.
These are just a few examples of how SocialSellinator has used their San Jose digital marketing strategies to help businesses reach new heights. They can do the same for you, transforming your business and setting you on a path to sustained growth.
Conclusion
The Future of Digital Marketing in San Jose
The digital marketing landscape is ever-evolving, and San Jose, with its reputation for innovation and forward-thinking, is at the forefront of this change. As search engine algorithms become more sophisticated, and consumer behavior continues to shift towards digital, the importance of having a robust and effective digital marketing strategy cannot be understated.
In the coming years, expect to see more emphasis on personalized marketing, data-driven strategies, and the integration of AI and machine learning in marketing processes. These trends will redefine how businesses reach out to their customers, making it more important than ever to partner with a digital marketing agency that stays ahead of these changes and can guide your business through the evolving landscape.
How to Get Started with SocialSellinator
If you're a small business owner in San Jose, looking for a reliable partner to manage your digital marketing, look no further. SocialSellinator specializes in creating engaging social media posts, insightful blogs, optimizing your SEO, and crafting beautiful videos and graphics. Their dedicated and experienced team is committed to increasing your brand awareness, generating leads, and driving revenue growth.
The process is simple. With SocialSellinator, you start by scheduling a call. This introductory discovery call is a chance for the team to understand your business, your goals, and your challenges. Based on this understanding, they create a customized digital marketing strategy tailored to your needs.
Remember, the goal is not just to get you more traffic, but to get you more of the right traffic. It's about becoming a better resource for your customers and earning better rankings. With a data-driven approach, they continually monitor campaign performance and refine strategies based on results, ensuring you get the best return on your investment.
In the competitive San Jose market, having a solid digital marketing strategy is not just an option; it's essential for survival. With SocialSellinator's expertise, you can rest assured that your digital marketing is in good hands, allowing you to focus on what you do best - running your business.
So, are you ready to revamp your business with San Jose digital marketing strategies? Schedule a call with SocialSellinator today and set your business on the path to success.