Introduction
In the digital age, a solid social media strategy is an absolute must for businesses looking to stay competitive. One of the most effective ways to boost your brand and reach your target audience is by mastering the art of social media ad campaigns. However, creating a successful social media ad campaign is more than just posting a picture with a catchy caption. It involves careful planning, strategic targeting, creative content, and constant monitoring and tweaking. If done correctly, social media ad campaigns can significantly increase brand awareness, generate quality leads, and drive revenue growth.
In this guide, we'll dive into the importance of social media ad campaigns for brands, how to measure their effectiveness, and the steps to building a successful campaign. We'll also share some of the top social media ad campaigns of 2022 to inspire your own strategies. So, let's get started and unlock the immense potential of social media ad campaigns to boost your brand and business growth.
Understanding Social Media Ad Campaigns
Plunging into the world of social media without a strategy is like diving into the ocean without a life vest — you might float for a while, but eventually, you'll start to sink. So, let's untangle the complex web of social media ad campaigns.
A social media ad campaign is a coordinated marketing effort designed to reinforce or promote a product, service, or brand message using one or more social media platforms. These campaigns have a strategic focus, measurable outcomes, and are designed to influence social media users in a certain way.
Imagine it as a storytelling journey where your brand is the protagonist and your target audience is the reader. Your campaign is the plot, taking your audience through a series of posts, ads, or videos, leading them to a specific action or feeling towards your brand. This action could be anything from visiting your website, making a purchase, joining a contest, engaging with your posts, or even merely remembering your brand.
The beauty of a social media ad campaign lies in its versatility. You can tailor your campaign to suit any goal, whether you're looking to increase brand awareness, drive website traffic, generate new leads, or boost sales. The platforms you choose to use will depend on your target audience and the nature of your campaign. For example, B2B companies may find LinkedIn to be the most effective platform, while B2C companies might lean towards Instagram or TikTok.
One of the key components of a successful social media ad campaign is its ability to engage with the audience. It's not just about broadcasting your message; it's about sparking a conversation and creating a community around your brand.
Remember, the goal is not to be the loudest voice in the room but the most impactful. A well-orchestrated social media ad campaign can resonate with your audience, foster relationships, and ultimately, drive business results.
In the following sections, we'll dive deeper into how to create a compelling social media ad campaign, including setting campaign goals, crafting a strategy, and measuring its effectiveness. Stay tuned to become a master in crafting social media ad campaigns that can significantly boost your brand.
The Importance of Social Media Ad Campaigns for Brands
Social media advertising has transformed the marketing landscape, offering a low-cost and impactful way to reach audiences like never before. For brands, understanding the power of social media ad campaigns is no longer optional—it's a necessity for survival in the digital age.
Reach a Massive Audience
Every month, over two billion active users are on Facebook, one billion on Instagram, and 365 million on Twitter worldwide. This provides an unprecedented opportunity for businesses to engage with potential customers. In the U.S. alone, 77% of the population has a social media account, making these platforms a treasure trove for brands seeking to expand their reach.
Drive Brand Awareness
Social media ad campaigns offer a unique opportunity to increase brand awareness on a grand scale. By strategically using social media platforms, brands can expose their products or services to a wide audience quickly and efficiently. For instance, Apple's "Shot on iPhone" campaign significantly raised brand awareness by encouraging users to share their photos taken on iPhones, thereby promoting the product organically through user-generated content.
Connect with Your Audience
Social media ad campaigns allow brands to connect with their audience on a personal level. Through engaging content and personalized messages, brands can build a strong emotional bond with their audience, which is crucial for maintaining customer loyalty. The successful "Share a Coke" campaign by Coca-Cola is a prime example of an ad campaign that connected with the audience on a personal level, resulting in massive customer engagement and brand loyalty.
Increase Website Traffic and Drive Sales
Social media ad campaigns can also be an effective tool to increase website traffic and drive sales. By promoting products or services on social media platforms and providing a link to the website, brands can direct a huge amount of traffic to their websites. This, in turn, can lead to increased sales and revenue.
Stay Ahead of the Competition
In the digital age, staying ahead of the competition is key to a brand's survival. Social media ad campaigns give you the opportunity to outperform your competitors by amplifying your brand message through engaging and unique content. These campaigns can help you stand out in your field and beat your competitors.
In conclusion, social media ad campaigns play an integral role in a brand's marketing strategy. They allow you to reach a vast audience, drive brand awareness, connect with your audience, increase website traffic, drive sales, and stay ahead of the competition. In the next section, we'll delve into how to measure the effectiveness of your social media ad campaign.
How to Measure the Effectiveness of Your Social Media Ad Campaign
Identifying the impact of your social media ad campaign is a crucial step in your marketing journey. It's not enough to craft compelling content and distribute it across various platforms. You need tangible proof that these efforts are translating into beneficial outcomes. The key to this lies in understanding and tracking your Key Performance Indicators (KPIs).
Defining Your KPIs
KPIs are measurable values that indicate how effectively a company is achieving key business objectives. When it comes to social media ad campaigns, these could include:
Reach: The number of unique users who saw your post.
Impressions: The number of times your post was seen.
Engagement: The number of interactions your post received, such as likes, shares, and comments.
Conversions: The number of desired actions achieved, such as button clicks, form fill-outs, or follows.
The choice of KPIs depends on your campaign goals. If your aim is to raise brand awareness, you'll want to track reach and impressions. For lead generation, conversions become your primary focus.
Leveraging Analytic Tools
A variety of analytic tools are available that can provide a wealth of data on these metrics. Each major social media platform has its own built-in insights tool, and there are several third-party options as well. These tools offer an in-depth look at your campaign's performance, giving you the data needed to fine-tune your approach.
For example, if your goal is to increase website traffic, likes may not be as relevant. However, if your aim is to build a follower base on a platform like TikTok, your follower count becomes crucial. Once you've defined your KPIs, an analytics tool can help you review the necessary data and measure your campaign's success.
Remember, each brand is unique, and what works for one may not work for another. Therefore, it's essential to tailor your KPIs and measurement tools to your specific brand objectives. By employing a strategic approach to tracking your campaign's effectiveness, you can ensure you're making the most of your social media marketing efforts.
When you can accurately measure your campaign's performance, you're in a much stronger position to adjust your strategy, fine-tune your content, and optimize your results. This way, you can ensure that your social media ad campaigns are truly boosting your brand and driving your business towards its goals.
Setting Goals for Your Social Media Ad Campaign
In the quest to conquer the social media landscape, setting SMART (Specific, Measurable, Achievable, Relevant, Time-bound) goals is your secret weapon. They are the compass guiding your social media ad campaign, providing clear direction and measurable outcomes. But how do you set goals that not only align with your business objectives but also lead to tangible results?
Understand the 'Why' Behind Your Campaign
Before anything else, you need to understand the purpose of your campaign. Are you launching a new product or service? Do you want to increase brand awareness or boost website traffic? Maybe you want to engage with your audience more effectively or drive sales? Identifying your 'why' will help you set a clear direction for your campaign and choose the right social media platforms to reach your target audience.
Align Your Goals with Business Objectives
Your social media ad campaign goals should directly support your broader business objectives. For instance, if your business aims to increase sales by 20% in the next quarter, one of your social media goals could be to drive a certain number of leads through social media ads, which can potentially convert into sales.
Make Your Goals SMART
To increase the likelihood of achieving your goals, they must be SMART. Specific goals are clear and well-defined, leaving no ambiguity about what you want to achieve. Measurable goals allow you to track progress and determine when the goal has been met. Achievable goals are realistic and within your capacity and resources. Relevant goals align with your business and marketing objectives, and time-bound goals have a clear start and end date.
Track the Right Metrics
Once you've set your goals, ensure you're tracking the right metrics to measure success. For instance, if your goal is to increase brand awareness, track metrics like reach, impressions, and follower growth. If you're looking to boost website traffic, monitor referral traffic from social media. And if sales are your goal, track conversions and ROI from social media ads.
Learn from Successful Examples
There's a lot to learn from businesses that have successfully executed their social media ad campaigns. For example, Coca-Cola's Share a Coke campaign effectively connected with their audience, while Starbucks Unicorn Frappuccino campaign drove massive sales. These examples can inspire you to set creative, impactful, and achievable goals for your own campaign.
Setting clear, SMART goals for your social media ad campaign is a critical step in boosting your brand. It provides a roadmap for your campaign, ensuring your efforts are focused, strategic, and aligned with your business objectives. Be prepared to revisit and adjust your goals as necessary, because the social media landscape is dynamic and constantly changing. And remember, with the right goals and strategies, you can harness the power of social media to take your brand to new heights.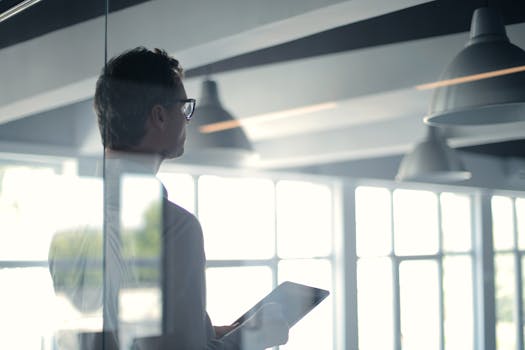 Building a Successful Social Media Ad Campaign
Creating a successful social media ad campaign can seem like a daunting task, but it doesn't have to be. By following a series of well-thought-out steps, you can build a campaign that not only resonates with your target audience but also drives tangible results for your business.
Research Your Competition
Knowledge is power. Therefore, start by analyzing your competitors' social media activities. Who are their followers? What kind of content do they post? How do they engage with their audience? By understanding what's working for them, you can glean insights to inform your own strategy and identify opportunities to differentiate your campaign.
Craft Your Strategy
A comprehensive strategy is the backbone of any successful campaign. Define your objectives, identify your target audience, and determine the key messages you want to convey. Remember, your strategy should align with your overall business goals and effectively address your audience's needs and interests.
Appeal to Your Target Audience
Understanding your audience is of utmost importance. What are their pain points? What content do they find engaging? By tailoring your content to meet your audience's expectations, you can boost engagement and foster a stronger connection between your brand and your followers.
Choose Your Content Type and Format
Different platforms favor different content types. Instagram thrives on visually appealing images, Facebook supports longer videos, while Twitter is perfect for quick, catchy updates. Therefore, your content type should align with the platform's strengths and your audience's preferences.
Promote Your Content
Consistently sharing your content across various platforms can help to solidify your brand's message in the minds of your audience. Remember, repetition breeds familiarity, and familiarity fosters trust. However, ensure your content is unique and aligns with your brand aesthetics.
Balance Your Promotional and Non-Promotional Content
While you want to promote your brand, it's crucial to strike a balance between promotional and non-promotional content. Overloading your audience with promotional content can be off-putting. Aim to provide value and engage with your audience in meaningful ways.
Engage with Your Audience Regularly
Take the time to engage with your audience. Respond to comments, answer questions, and acknowledge feedback. This helps to build a personal connection with your audience, which can lead to increased brand loyalty.
Create a Unique Hashtag for Your Campaign
Make your campaign easily identifiable and searchable by creating a unique and memorable hashtag. This also allows you to track interactions and measure the effectiveness of your campaign.
Automate Your Content with Scheduling Software
To maintain consistency and save time, consider using scheduling software to automate your posts. This ensures your content is posted at optimal times to maximize reach and engagement.
Use Live Stream to Your Advantage
Live streaming is a powerful tool for real-time engagement. Utilize it to host Q&A sessions, product launches, or behind-the-scenes tours. This interactive format can help to humanize your brand and foster deeper connections with your audience.
Building a successful social media ad campaign is an art that requires dedication, creativity, and strategic thinking. But by following these steps, you can create a campaign that not only resonates with your audience but also drives tangible results for your business. For a more comprehensive guide on how to create social media campaigns that achieve your objectives, check out this resource.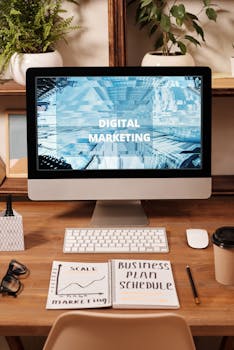 Top Social Media Ad Campaigns of 2022
Donning the mantle of success often starts by learning from those who have already made it. As we delve into the top social media ad campaigns of 2022, these examples can serve as a rich wellspring of inspiration for your own campaigns.
Twitter's If You Can Dream It, Tweet It Campaign
Twitter took a heartfelt approach with its "If You Can Dream It, Tweet It" campaign. The campaign featured billboards of Twitter users along with tweets that shared their career and life goals, which had come true. The emotional appeal, coupled with a lack of hard sell, gave the campaign a broad appeal and longevity.
KFC's #UnboringMornings
KFC's #UnboringMornings campaign aimed to redefine the brand as a breakfast destination. The campaign featured quirky videos and contests, making it anything but ordinary. This unique approach helped to introduce unexpected breakfast offerings and ensured that KFC stood out from the crowd.
Firehouse Subs Rewards Week
Firehouse Subs used its Rewards Week campaign to foster customer loyalty and promote its app. The brand posted daily hints for users to find bonus points, creating a fun and interactive experience that boosted brand exposure and website traffic.
Reddit's Super Bowl Awareness Campaign
Reddit went against the grain with its Super Bowl ad, employing a quick, captivating ad that left viewers intrigued and seeking more information. This unusual approach grabbed attention and drove engagement, proving that being different can be highly effective.
#Barbiecore
The upcoming Barbie movie sparked a resurgence of all things pretty and pink with the #Barbiecore trend. This trend has permeated high fashion and social media, creating a buzz that's likely to sustain interest until the movie's release.
McDonald's Menu Hacks Campaign
Capitalizing on the popularity of secret menus and menu hacks, McDonald's launched a menu hacks campaign. The campaign was based on user comments and suggestions, leading to unusual food combinations that received considerable attention.
Oscar Meyer Bologna Face Masks
Oscar Meyer pushed the boundaries with its Bologna Face Masks. Tapping into nostalgia, the campaign was a throwback to the days when bologna was a staple of children's lunches. Despite the product not being edible, the campaign certainly whetted the appetite for creativity.
Spotify Wrapped Campaign
Spotify's Wrapped campaign has become an annual tradition, with users eagerly awaiting their personalized playlists based on their streaming habits. The campaign received over 60 million shares, showcasing the power of personalization in social media campaigns.
Folklor Weekly Product Drops
Secondhand jewelry brand Folklor leveraged the power of anticipation with its weekly product drops on Instagram. This strategy kept their audience engaged and eager, demonstrating the effectiveness of continuous content releases.
Scent & Fire's Twosday Campaign
Scent & Fire cleverly used the unique date of 2/2/2022 to promote their Manifest and Abundance candles. This campaign showed how aligning your social media strategy with significant dates can capture audience interest.
These campaigns demonstrate the power of creativity, emotional appeal, and audience engagement in social media advertising. Using these as a guide, you can create a social media campaign that resonates with your audience and drives tangible results.
How SocialSellinator Can Help Boost Your Brand Through Social Media Ad Campaigns
While the power of a well-executed social media campaign is undeniable, the process of creating, managing, and optimizing one can be daunting, especially for small business owners juggling multiple responsibilities. This is where the expertise of a dedicated digital marketing agency like SocialSellinator comes into play.
SocialSellinator offers a comprehensive suite of services dedicated to boosting your brand's online presence. This includes social media management, where they handle everything from content curation to comment management. This ensures that your brand is consistently presented in the best light, and that your audience remains engaged.
The agency also puts a strong emphasis on content marketing. Quality content is the backbone of any successful marketing campaign, and SocialSellinator's team of skilled writers can create compelling blogs, articles, and social media posts that not only raise awareness of your brand, but also position you as a thought leader in your industry.
One of the most crucial aspects of a social media campaign is search engine optimization (SEO). SocialSellinator provides top-notch SEO services that enhance your Google ranking, leading to increased demand generation and a fuller sales funnel.
Additionally, SocialSellinator can manage your paid social media campaigns on platforms like Facebook and Google. They optimize these campaigns to drive engagement, attract more traffic to your website, and ultimately, increase sales.
Perhaps one of the most innovative services offered is LinkedIn lead generation. In the era of inbound marketing, it's critical to let potential customers find you. SocialSellinator employs trusted strategies on LinkedIn, the leading professional network, to help you generate valuable leads.
In essence, SocialSellinator provides a one-stop solution for all your social media campaign needs. They understand that every business is unique, and they tailor their strategies to suit your specific goals and challenges. With their support, you can not only navigate the complex world of social media advertising but truly thrive in it.
Conclusion
In the digital age, the competition for attention on social media platforms is fierce. Mastering the art of social media ad campaigns is not just an optional strategy, but a necessity for businesses seeking to boost their brand visibility, engage with their target audience, and drive conversions. From setting clear goals, researching your competition, crafting a compelling strategy, to engaging with your audience consistently, every step plays a crucial role in the success of your campaign.
However, these strategies are not set in stone. As with any marketing plan, it's important to regularly review and adjust your approach based on your performance metrics. Remember, the key is to be flexible, creative, and responsive to your audience's preferences and feedback.
When done right, a well-planned and executed social media ad campaign can provide a substantial return on investment. It can increase brand awareness, foster customer loyalty, and ultimately, generate more leads and revenue for your business.
But you don't have to do it alone. Partnering with a knowledgeable and experienced digital marketing agency can significantly streamline this process. They can provide the expertise, tools, and strategies needed to amplify your brand message, connect with your target audience, and drive your business growth.
Whether you're a small business owner or manage a national brand, mastering the social media ad campaign strategy can be your game-changer. It can turn your brand into a household name, and transform your audience from passive observers to active customers and advocates.
So, are you ready to boost your brand and grow your business with an effective social media ad campaign strategy? The digital landscape is waiting for you to make your mark.