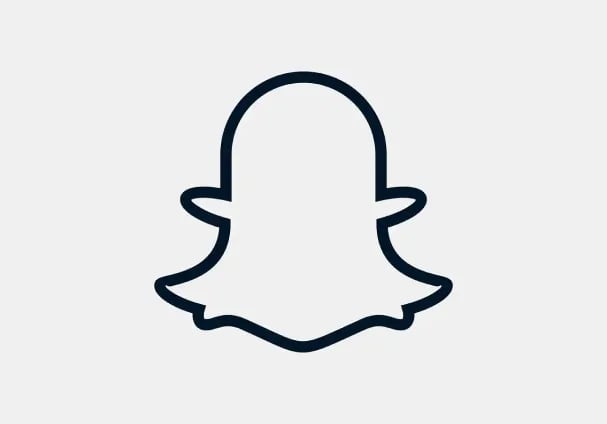 If you've been unsure about using Snapchat for your business, you're not alone. Unfortunately, many people aren't familiar with the ins and outs of Snapchat, but that's why we wrote this article. In it, we will cover all the best tips for your Snapchat marketing strategy. So whether or not you're ready yet, make sure to take some time today to learn about Snapchat. With these helpful tips, when you decide there might be something here worth exploring, you can do so with confidence. Snapchat for business tips
Snapchat is a social media app that has gained popularity over the past few years. It has recently increased its use, with 500 million monthly active users and 6 billion daily video views on its platform.
In addition, 25% of US Millennials access it regularly, and 77% of college students report using it daily to communicate or consume content from others' stories. About 58% of students say they are likely to purchase a product when sent coupons via Snapchat by brands targeting them there specifically; this rises to 84% when those products also align with their passions.
Snapchat used to be something obscure, but now people worldwide know how popular and engaging this network can be, especially for millennials who have grown comfortable with on-screen marketing and advertising.
A recent study by GeoPoll found that Snapchat is the third most popular social media channel among 11-to-15-year-olds in the world, behind Facebook and YouTube. After seeing the above stats if you are a marketer, you can understand how important Snapchat for marketing is.
Tips for Snapchat Marketing for Business
When it comes to Snapchat marketing for businesses, many people are still in the dark. They don't know how Snapchat can help them to grow their business and can get new customers. Many people think that this is just a social media platform to share selfies with your friends.
This couldn't be further from the truth, as it's becoming one of the most popular marketing tools today, and many businesses are seeing significant results when they use it properly. But, of course, we want you to succeed in Snapchat Social Media Marketing.
Here are 13 tips on how to do it well:
Include a branded geo filter to put on top of everyone's Snapchat story during your event or to get to a target audience.
Create a Snapchat account for your business and use it properly. This means you need to have information available on your account that is appropriate for your target demographic with links to help people find more information about you and how they can contact you if needed.
Include short videos from important events, such as behind-the-scenes content or an inside look into what's going on at your company. If this type of video doesn't work in some cases, try different things until something sticks. It could be anything, as long as it has high entertainment value and isn't too dry.
Use animated GIFs in other posts like stories because these are easier to create than full-length videos and are a lot of fun.
If you have the time, try to post live videos on your Snapchat each day and create engaging content.
Post links from other people in your industry that can help with what you offer. This will help build trust and let your audience know that they can depend on you.
Use filters and emojis to customize different posts, so it's more personalized.
Offer gifts like stickers or discount codes when someone follows you. You can also promote your coupon codes to increase conversion rates.
Engage with your followers by answering their questions about products through stories rather than just replying privately.
Create challenges like "screenshot this message from @Snapchatsuccess," which gives engaged followers instant gratification when they complete one of these tasks. This is also good because if someone screenshots the message, they are more likely to share it.
Include a call to action in the post, whether it's an offer or someone else's product.
Use polls and surveys on Snapchat rather than other social media platforms.
Use popular hashtags. For example, if you are promoting a product near Halloween, you can use an event hashtag (like #halloween) to get more research.
In addition to the marketing tips, the following are some successful principles of Snapchat.
4 Principles of Successful Snapchat Marketing
Provide value
Share useful information
Be consistent
Engage with your followers
Think of it as if you're building a relationship. It all starts with interaction on Snapchat, because "People Love People." Now let's move to some frequently asked questions about Snapchat marketing.
How Can You Get Traffic from Snapchat?
As you already know, Snapchat has over 500 million users, which means you can also get traffic to your website. You can share your website URL in your snap code or post a link to your website in the caption.
To get traffic from Snapchat, you need an informational article. Write one keyword which people frequently read about or search for that will hold their interest when they land on your blog post.
People who come from Google, Facebook, or Twitter will be more likely to click than those who came via another route.
How Can You Create Better Content?
Start out by following your competitors who have the same target audience and see what they are doing. Don't copy what they do, but get inspired by it. Are they using an event hashtag? Do they offer coupon codes or discount codes? Depending on your business size and how similar their social media followers are to yours, they might just give you some ideas for great content. You can also create a brand personality so people can relate to your brand. This way, even if they have never heard about your products or services before, they will know what you offer and how it can help them.
How Can You Get Better Results?
There is no easy answer to that question, but if you want good things to happen, then be sure to do the same thing again and again. It's not enough to post engaging content just once because, as we all know, success requires consistency.
Is Snapchat Dangerous?
There are a lot of misperceptions about this app. One has to do with the audience's age. The minimum age for Snapchat users is 13 years old. However, there's no age verification and it's very easy for a child under 13 to circumvent the Snapchat age limit by using a fake date of birth. That means that children under 13 could be exposed to age-inappropriate content. Or you could get some inappropriate content without even knowing that the person who sent it to you is underage. Because Snapchat is also heavily used as a marketing tool, young children could also be exposed to marketing ploys, such as quizzes, online competitions, etc. that collect data.
Conclusion
With Snapchat's wide user base, it's possible to generate plenty of traffic on your website. You could share a link to the article in your Snapcode or post a link to your blog post in the caption.
Google visitors who come by way of the Google search engine are more likely to click than those who came via other social media platforms such as Facebook or Twitter. Because of this, visitors that came through an organic search may have higher conversion rates.
The best way to improve your social media content is to follow competitors and see what they are doing; also, create a brand personality so people who haven't heard about your products or services will know what you offer and how it can help them.
You know you want to make your business more memorable, but how can you do that in the digital space? By using Snapchat. It's an excellent way for people to follow what goes on behind the scenes and get sneak peeks of things like new products or an event before it happens.
Snapchat is quickly becoming one of the best platforms for marketing today, and if we're honest here, pretty much everyone posts content there.
So if you don't already have an account, now might be a good time to create one, so following all those companies becomes more accessible than ever.