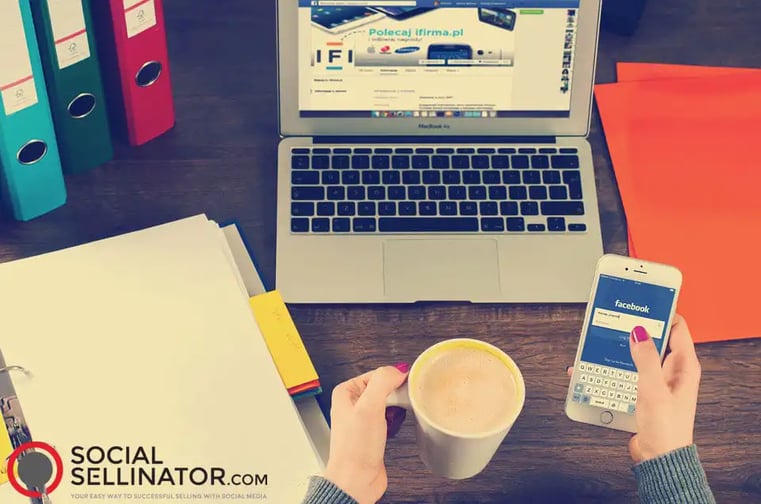 Digital-first companies that fail to invest in social selling training for their sales reps are doing their team and their business a huge disservice. Social selling is a force to be reckoned with, and the deployment strategy for this asset will play a vital role in the future of any digital-first sales team. Today, 61% of US marketers use social media for lead generation.

But expecting your sales reps to get up to speed by reading blog posts and through trial-and-error is wishful thinking. It's a missed opportunity that not only frustrates your sales reps but also holds back your business growth. Yes, your sales reps may one day be able to get up to speed and gain an understanding of effective social selling, but training from an experienced source will accelerate the process and put them on the right path from day one.

It's a sad fact that the vast majority of companies don't invest in social selling training, despite how critical the strategy has become for digital-first brands. 93% of sales executives have never received any formal training on social selling — and that's the executives. How often do you think companies invest in training for their reps?
Reps Want to Be Trained

Your salespeople are the ones on the front lines, and they have a distinct feel for where the industry is heading. They see social selling become a more substantial part of their process every day. They need - and want - to stay ahead of their competition. 53% of salespeople want training to help them better understand social selling. To overlook training that your team is actively asking for could be a sign that you are out of touch.
Facilitate More Conversations with Relevant Prospects

Most B2B customers aren't getting what they want out of conversations with sales reps. We spend so much time focusing on selling the product that we forget to engage on a deeper level with prospects. According to recent research, sales reps talk about client needs and expectations in just 20% of sales conversations.

But those conversations are so critical for lasting success. The process of qualifying leads requires that we take the time to understand prospects. On the other hand, jumping into the buying conversation too early pushes prospects away.

Social selling training helps teach reps how to dig deeper and build real rapport with prospects. Training results in salespeople that sell better across all channels, not just social.
Use Sales Tools More Effectively

Most digital-first companies are investing large sums of money into their sales stacks. Between CRM tools, lead management software, and communication solutions, it's easy to see how those costs begin to add up. But if your sales team isn't using tools effectively or uses them haphazardly throughout the sales process, a lot of your investment is wasted.

The tech that sales reps use has evolved just as fast as the strategies they use to close deals. Effective social selling strategies rely on tools to help reps manage relationships and stay organized. Social selling training will help your team see the bigger picture. It helps your team understand the importance of social selling and will encourage them to apply it consistently throughout the process and with all the tools and strategies you provide.
Learn How to Build a Long-Term Asset

For sales reps, few things are more valuable than a strong network and reputation for being able to connect customers with solutions that genuinely help them to solve their problems. Reps have to engage socially and look at each conversation not just as a sales opportunity, but as an opportunity to build a long-term connection to develop their network. Effective social selling is about building and maintaining a social presence. A clearly defined social presence not only helps you secure more deals today, but it positions your business and your team for long-term success.

Isn't that something that every company should invest in?