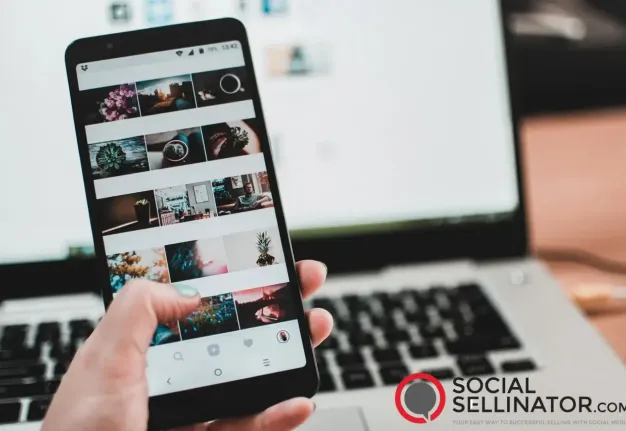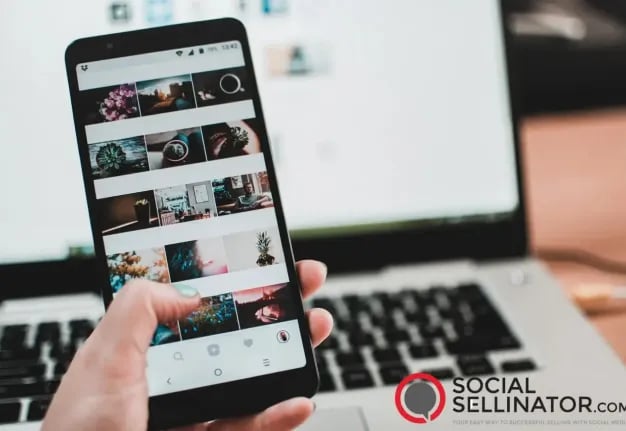 Using social media for showcasing your real estate properties can be very rewarding. You have an opportunity to reach out to millions of people, given that you know your way around social selling. Perhaps you're already using Facebook and Twitter to grow your audience and capture qualified leads. But have you ever thought about using Instagram? The platform can help you extend your reach and convert a lot of great leads.
Read on to find out why you should invest time in Instagram marketing, and how to make an active profile with engaging content.
What Makes Instagram an Important Channel for Realtors?
Instagram is a potent channel for realtors because it has higher engagement rates than any other platform. For instance, Instagram has ten times more engagement than Facebook.
Another enticing reason to harness the power of Instagram is the audience. According to eMarketer's report, 59% of US millennials use Instagram daily.
Also, did you know that millennials are powering the housing market right now? That's a very compelling reason to get on the platform and try and capture all those potential leads.
The audience and engagement may be more than enough to direct your social selling efforts toward Instagram, but you know what else is? All the features that keep rolling out.
For starters, every Instagram profile is like a photo album. As a realtor, you have an opportunity to showcase stunning photos of all your listed properties. This way, you'll instantly grab your followers' attention.
There's also Instagram TV, that is, IGTV. You can use it to post compelling videos, and take your followers on virtual tours through your properties.
Let's also not forget about Instagram Stories, which you can also use to garner a more significant following and increase engagement.
Now you know that this fantastic platform is genuinely excellent for realtors. Take a look at how you can set up your profile and establish yourself as an expert in your field.
Setting up Your Profile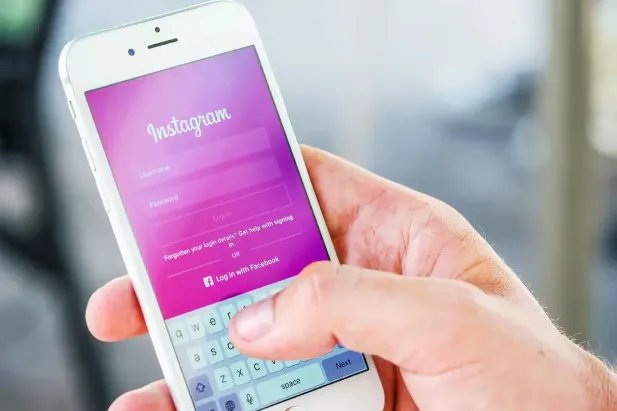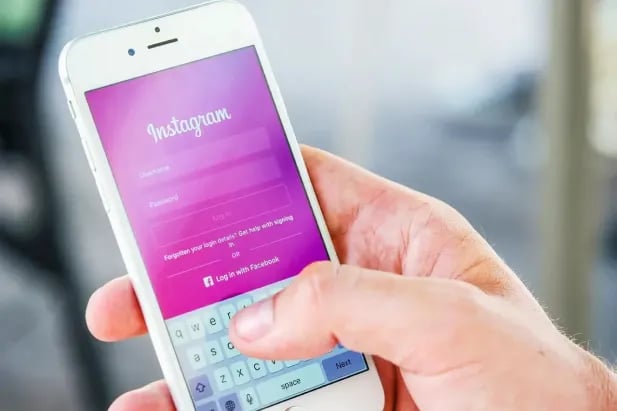 Creating your profile is a piece of cake, but there are several more steps to take to grow your business and make your efforts pay off.
1. Set up an Instagram Business Profile
If you already have an Instagram profile, make sure you convert it to a business account. The switch will give you access to Instagram Insights. These analytics provide you with access to useful information about your followers and profile performance.
You'll be able to collect invaluable data for improving your efforts and use social listening to power your social selling.
You'll also be able to add a contact button on your profile, add links to your Instagram Stories, and use promotions and Instagram Ads.
To switch to a business account, go to Settings > Account > Switch to Professional account. Make sure your profile is set to Public, and then choose the Facebook page to connect to your profile.
2. Connect with Real-Estate Influencers in Your Niche
Teaming up with real-estate influencers can help you tap into a vast audience. There are influencers with thousands and millions of followers. Imagine how many sales opportunities you could seize.
The key is to partner with influencers who have the power to engage their followers truly. Engagement is much more important than reach.
So, check the number of likes and comments before reaching out to an influencer with a considerable following. More importantly, make sure their audience consists of your ideal customers.
3. Watch, Learn, Integrate
Once you start collaborating with influencers, please pay close attention to how they engage their followers.
What hashtags do they use? What kind of captions do they write? Do they use CTAs? How are they interacting with their followers, and how do the followers respond?
Learn from your real-estate influencers, integrate what you've learned, and come up with ideas to be even better than they are.
4. Harness the Power of #Hashtags
Hashtags are mostly keywords that your target audience is using to search for real estate properties. Using relevant hashtags will help you grow your following, and attract more qualified leads.
You can use tools such as Seekmetrics or Ingramer to generate relevant hashtags related to your keywords and images. The key is to use hashtags with fewer mentions so that you can increase your visibility and capture the right leads.
5. Use Automation for Publishing and Advertising
The potential reach of advertising on Instagram is 802.3 million, which is a great reason to use Instagram Ads. Running ads will help you get additional exposure, but it can be very time-consuming.
Automation can take a massive burden off your shoulders. You should also automate your posts, partly because it will save you time, partially because it shows consistency.
Consistency builds trust and lets your followers know exactly when to expect new content. However, remember: consistency doesn't mean publishing a dozen posts every day. That's spamming, and people don't like it. Stick to 1-2 great posts a day, and make sure the content is always fresh.
Establishing Your Content Strategy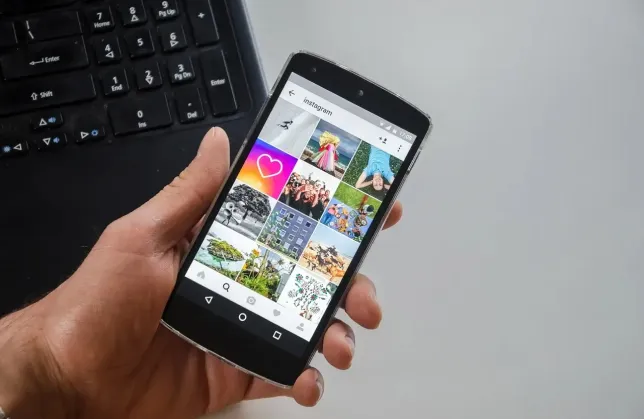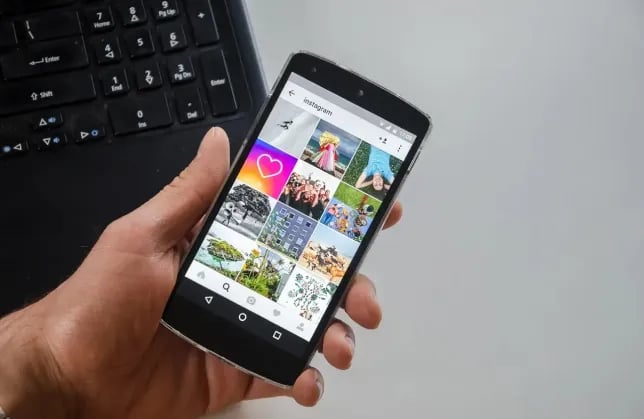 If you want your real-estate social selling on Instagram to be effective, you need to establish a good content strategy.
1. Post Plenty of High-Quality Photos
Posting beautiful photos is a must for real estate. Always use high-quality, professional images of your listed properties. It will help you stand out and improve your chances of selling. It would be best if you also considered branding your pictures with filters, colors, and fonts.
Also, don't shy away from posting photos of your team and happy clients. That will humanize your brand and help your followers instantly resonate with it.
2. Draw in Followers with Engaging Videos
Sharing videos of your properties, including walk-throughs before an open house, will pull in a lot of potential customers. Videos of neighborhoods are also great for attracting clients, and for showcasing your expertise as a real estate agent.
Make sure you include a voiceover in every video to introduce your followers to all the details about your properties.
3. Post Updates with Instagram Stories
You can capture plenty of leads with Instagram Stories and increase referrals. Use them like with regular posts, for sharing property photos and videos. You can also post behind-the-scenes photos and videos. You can also post various moments from your business events, and further personalize your brand.
Stories also allow you to run a poll, launch a promotion, and share testimonials and moments of clients getting the keys to their new homes.
4. Start Using IG Live
IG Live is perfect for conducting virtual open houses. You can also post other real-time updates about your brand and listed properties.
It gives you a chance to invite the nearby followers to stop by and check out a particular property or stop by to get to know you better. It's a great way to engage your followers excitingly.
Building a Following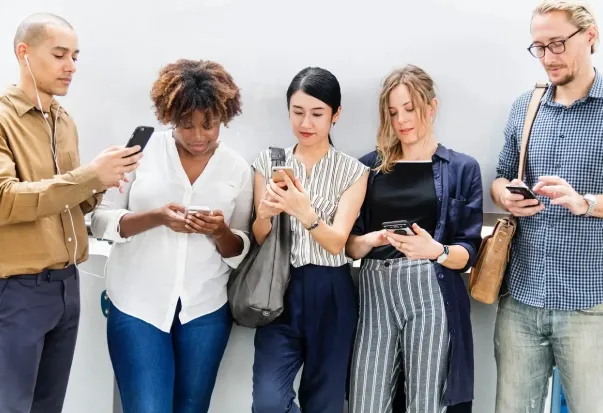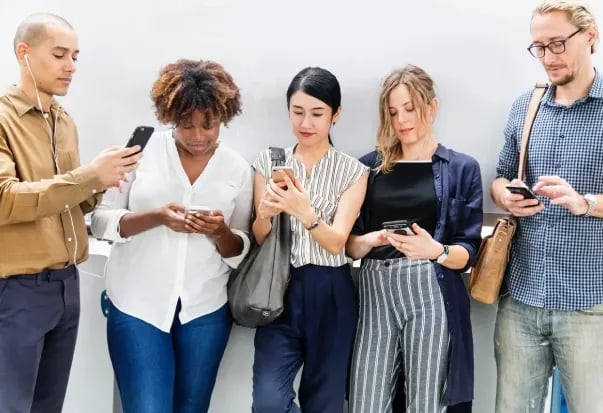 Building a following might be the toughest part of social selling on Instagram, but it doesn't have to be difficult at all. Here are some tips to help you get off on the right foot.
1. Who to Follow?
The goal of your social selling on Instagram is to get leads, but with whom should you connect?
You should follow all your clients – current, past, and potential ones. You should also follow various realtors and influencers in your niche, apart from those with whom you collaborate. Most of them should be local, just like different business owners with whom you should also connect.
Instagram is great because you can follow anyone, and it wouldn't be weird. So, find as many residents as you can and click on that Follow button. You're sure to grab the attention of some homebuyers that way.
2. How to Interact?
Be authentic, professional, friendly, and honest. Please communicate with your followers daily and always respond to their comments and direct messages. Ask questions, ask for their opinions, and always answer in a friendly manner to both positive and negative feedback.
Be social and engage with people. Engagement is how you build trust and credibility and forge meaningful relationships that lead to loyalty and brand advocacy.
3. When to Push for a Sale and How?
Pushing for a sale on Instagram isn't such a good idea. Your goal is to sell homes, but overselling your followers might push them away.
Use your Instagram to give your audience value, and establish yourself as an expert in your field. However, when someone shows interest in a particular property via a comment or direct message, that's your cue for trying to convert them.
Answer all their questions and share property details. Offer your expertise in helping them find their dream home. Also, suggest a meet to show them all the property highlights. Once you meet face to face, you can further implement strategies for closing a deal.
Examples of Successful Profiles on Instagram
These real estate agents have built a considerable following on Instagram, so be sure to check them out and take a few pages from their books.
Luis Iglesias
Luis Iglesias posts stunning photos of luxury listings for his Iglesias Realty Group in Miami. He also regularly shares information about new properties in Miami that are yet to be constructed.
Ian Grossman
Apart from gorgeous listing photos, you can see that Ian Grossman also shares exciting things he finds around town. He also frequently tags local businesses in his posts.
Usaj Realty
This profile is full of incredible listing photos of the highest quality. It also showcases fun local events and the images of the realty team behind the camera.
Fredrik Eklund
Fredrik Eklund shares moments from both his personal and professional life. His profile is authentic, open, and very interesting. The luxury listing photos he shares are awe-inspiring.
Bespoke Real Estate
Zach and Cody Vichinsky of Bespoke real estate are masters in showcasing the elegance of their luxury listings. However, they go beyond the real estate and capture the lifestyle as well.
Head to these profiles. Explore how these realtors interact with their followers. And start applying the tips from above. Armed with all that knowledge, you'll quickly get the hang of social selling on Instagram and begin closing a significant number of deals.