As a realtor, you know that staying ahead of the curve is essential to success. In 2023, social media will be more important than ever in promoting your business on search engines and this is why you need a real estate social media strategy.
This real estate agent cheat sheet, will give you all the information you need to make the most of social media platforms like Facebook, LinkedIn, Twitter, and YouTube. Keep reading to learn more!
The Future of Social Media and How it Will Impact the Real Estate Marketing Industry
There's no doubt that social media is changing the way businesses operate. In fact, a recent study showed that 77% of real estate agents reported that using a social media marketing strategy had helped them land new clients through online advertising and posting on social media.
So what's the key to success on social media? It depends on the platform.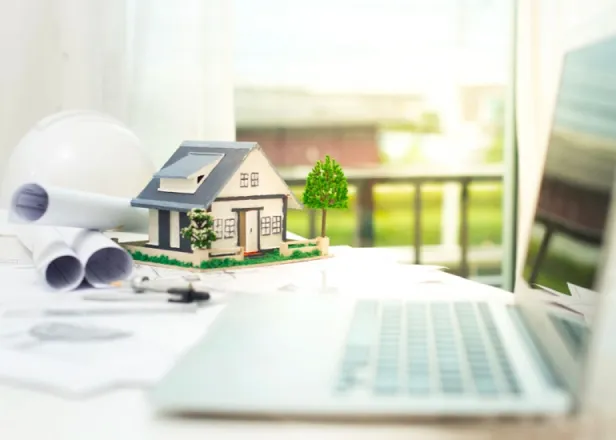 For example, Facebook is great for building relationships with potential clients, sharing your listings, and engaging with the community and local events.
LinkedIn is perfect for networking with other professionals in the industry and promoting your business.
And Twitter is ideal for sharing news, blog posts, and open houses with your followers.
This guide has all the latest information on optimum image sizes for Facebook, Twitter, LinkedIn, Instagram, Tumblr, and Pinterest.
So whether you're a realtor or real estate agents looking to market your business and sell commercial real estate or a business owner wanting to increase your social media presence, make sure you bookmark this guide for future reference!
The Best Times to Post on a Social Media Cheat Sheet
One of the most important things to consider when using social media is when to post. The best times to post on each platform vary, but there are some general guidelines you can follow.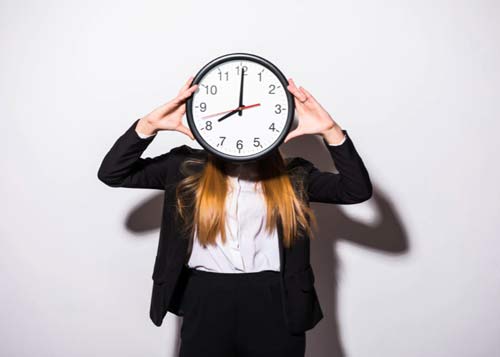 The optimal times to post on Facebook are Tuesdays and Thursdays from 8 am-12 pm.

For LinkedIn, the optimum posting times are Tuesdays and Wednesdays from 9 am.

Good days to Tweet are Mondays and Thursdays at 8 am.

On Instagram, the ideal time to publish is Wednesday at 11 am.
This cheat sheet is based on a statistical 'heat map' from Hootsuite.
It represents the best times to post to reach your followers' news feeds for click-throughs and engagement, based on how people use social media networks across the week and throughout the day.
Some Other General Tips:
Always use a high-quality image (more on that below)

Use hashtags sparingly and only if they're relevant

Keep your posts short and sweet

Engage with your followers by responding to comments and messages promptly
Choosing the Right Image Size Across Social Media
When it comes to images, size matters. Posting a low-quality or improperly sized image can make your business look unprofessional. By contrast, the right image size can make your business look more polished and put together.
But did you know that the perfect Instagram image sizes differ from the ideal Facebook image sizes?
When you create posts for one platform, it should be easy to alter photo sizes to any other platform's optimal size.
You can use a free online photo editor to easily create high-quality images that are the perfect size for any social media platform. Some of the most popular include:
Canva

PicMonkey

Pixlr.com

Snappa

Stencil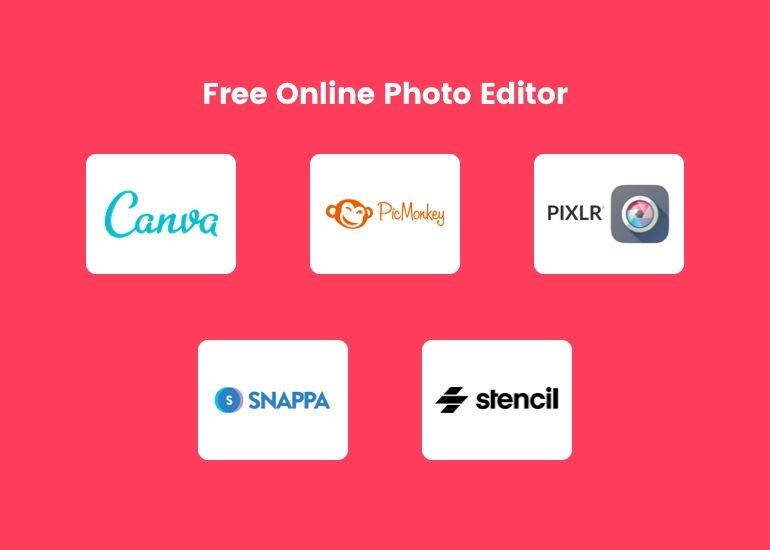 Here are the ideal sizes when you upload images. These dimensions are for the most common types of content: scroll-stopping image posts.
These are especially important for realtors because you'll be sharing a lot of photos of properties! (Later, we'll discuss the ideal upload size for cover photos and profile pictures):
Facebook Image Sizes:
The maximum image width is 2048 px square (minimum size: 600px x 315px), but the resolution is more important.
Facebook changes the size of photos depending on where they appear in the newsfeed and how big a user's screen might be.
The best idea is to stick to the maximum file size within the recommended file formats and allow FB to adjust the image size automatically.
The recommended image size for Facebook photo posts is 1200px by 630px

If you have 2-10 Facebook images or more in the Carousel display, the recommended image size is 1200px square.

In general, Facebook favors a 1.91:1 aspect ratio.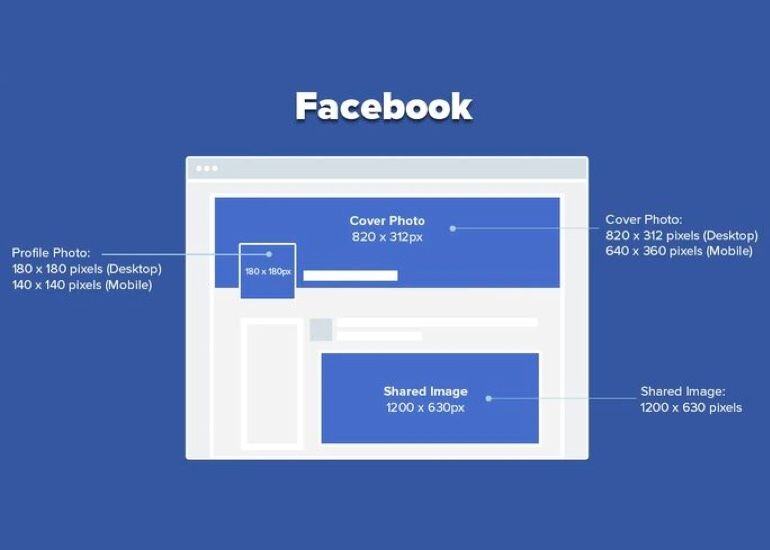 What is the Facebook image maximum file size?
The maximum filesize for a Facebook photo is 30MB, but for best results, make sure your JPEG is below 15MB (for PNGs, keep the file size below 1MB to avoid pixelation).
LinkedIn Image Sizes
For blog posts and sharing links on LinkedIn, 1200px by 627px is the recommended image size (again, at the 1.91:1 aspect ratio).
The minimum image size is 200px wide. However, LinkedIn image sizes can go up to a maximum of 7680px by 4320px.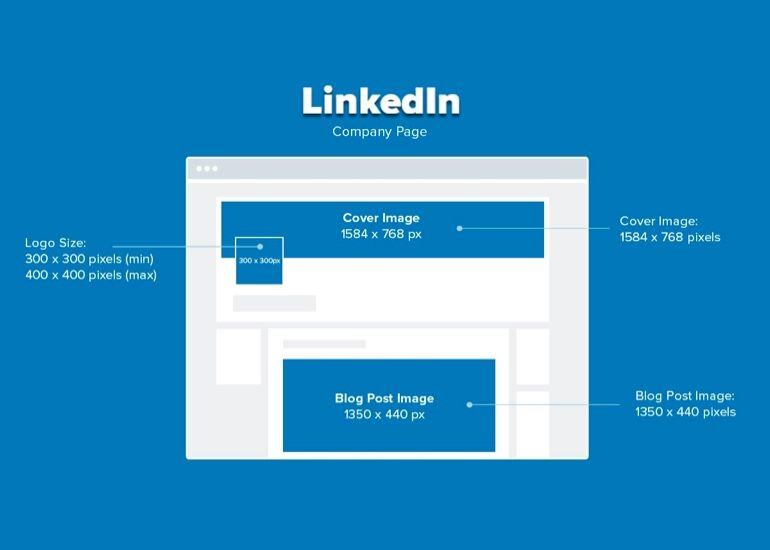 Twitter Image Sizes
Twitter image sizes are optimal at 1600px by 900px, but the minimum size is 600px by 335px. Keep in mind that mobile devices and desktops will display your images differently. Accordingly, the aspect ratios can differ. These are:
2:1 and 1:1 on desktop;

2:1, 3:4, and 16:9 on mobile.
We recommend 2:1 as the best aspect ratio for both desktop and mobile. But always view your images on desktop and devices before finalizing (this is a good general tip for all platforms and web content).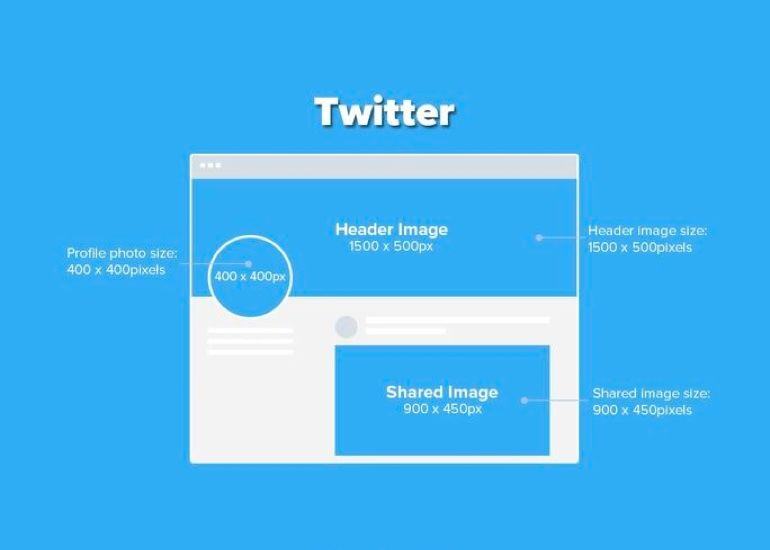 Instagram Image Sizes
Increasingly, realtors are using Instagram as a platform to market their business and portfolio of properties on the market.
It is still not as effective as Facebook because of the limited space for text, but it can be very powerful when used with arresting visuals.
Another drawback is that the majority of users are under 35 years old, so if your target market is older, this is not the platform for you.
(Additionally, only 11% of Instagram's over 1 billion users are outside the United States.)
However, if this is your demographic, or you want to reach a global audience of buyers, don't underestimate the power of Instagram.
Although Instagram initialy only supported square images, this changed over time as the platform evolved. Currently, the recommended sizes are:
Landscape 1080px X 566px, aspect ratio 1.91:1

Portrait 1080px by 1350px, aspect ratio 4:5

Square 1080px by 1080px, aspect ratio 1:1
An Instagram feed still uses thumbnails due to being a mobile-first platform. The algorithm automatically crops images to make them fit the screen (161px by 161 px), so it's crucial to keep this end in mind when creating your visual content.
You should still upload large images, at 1080px square whenever possible, to avoid pixelation.
We also advise realtors to use animated gifs or short videos over a static image on Instagram Stories. They are an effective way to capture attention and stand out from the crowd on the platform.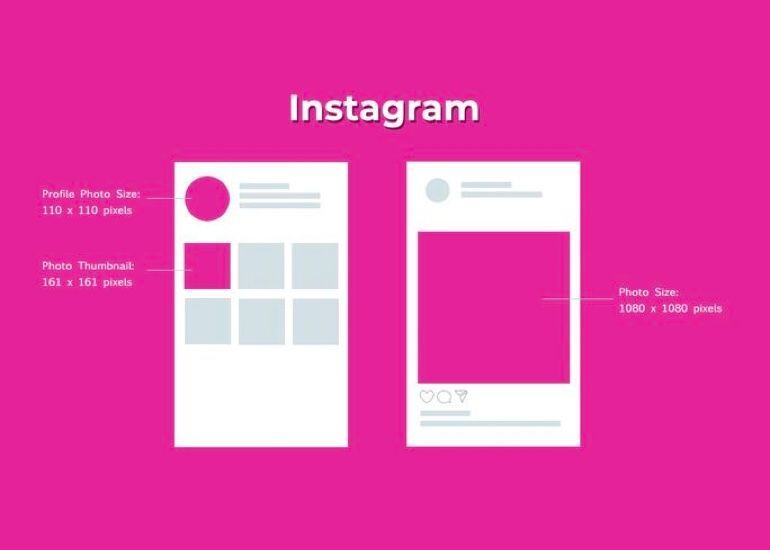 What is Instagram Stories?
Stories are Instagram's way of letting users post photos and videos that disappear after 24 hours. They're a great way to highlight a recent listing - and perhaps add a sense of urgency and excitement!
Tumblr Image Sizes and Pinterest Image Sizes
As with Instagram, these platforms are more visual.
Pinterest, in particular, is a perfect platform for renovators or designers to share before-and-after pictures of properties on which they have worked.
The officially recommended size for a Pinterest pin is 1000px by 1500px (aspect ratio 2:3).
Tumblr post sizes are interesting, as the optimum photo size differs according to how many are in the set (although each will be the same size as the others):
One image 500px square

Two images 245px square

Three images 160px square
On the feed, Pins are displayed at a maximum width of 236 pixels.
What are the Best Social Media Image Sizes?
There is no one-size-fits-all answer. You will have to edit to match the display size of various devices and platforms.
However, this cheat sheet should give you an excellent foundation for making image posts look great and getting more engagement.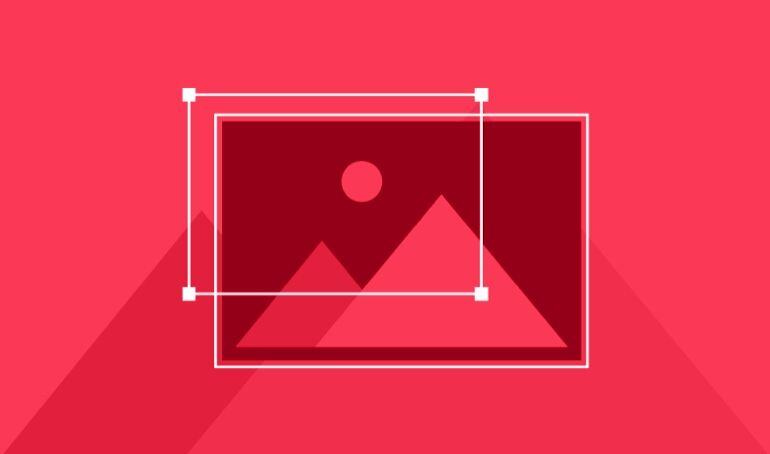 Just remember to take into account the visibility changes inherent to full-screen desktops and smaller mobile devices, and always beta test on different platforms before publishing.
Now that we've discussed image dimensions let's look at first impressions: your cover photo and profile picture.
This is a good opportunity to draw in people and make them want to work with you, so use an attractive image that reflects your brand.
The Perfect Cover Photo Size and Profile Image Sizes
Your cover photo tells clients what your company page is about at a glance, and your personal profile image is the first thing people see when they click on your name.
With this in mind, both must be well-designed and professional.

Think of them as the first impression of your social media presence and just as important as your storefront or getting dressed for a job interview.
Facebook Cover Photos and Profile Images
The recommended Facebook cover size is 1640px by 856px (with a 1.91:1 aspect ratio). Remember that both the top and bottom of the Facebook image may be cropped, so use a margin and don't place any critical elements or text near them.
Your personal profile picture should be no less than 360px square; some realtors may opt for the maximum of 2048px square. However, your audience will only see it at a max of 170px on desktop and 128px on a smartphone. So you should be ok at a medium range of 720px square.
Remember that your profile image will display as a circle, so make sure the important elements are not cut off.
When choosing a suitable picture, you can estimate this circle by hand first by viewing it through a ring or roll of tape. Use your best judgment for a photo that is attractive and easy to see.
GIFs on Facebook
You can also use a looping seven-second clip as your Facebook profile picture. You can't upload these as animated GIFs, but you can record them on Facebook's mobile app (here's a handy 2022 guide).
Twitter Header Photo and Twitter Profile Image
The recommended size for a header photo is 1500px by 500px. Like your Facebook cover, header photos may be cropped and changed depending on the viewing device, so make sure that any text or critical elements are not too close to the edges.
The recommended size for a Twitter profile image is 400px by 400px; this will also display as a circle on all devices.
LinkedIn Banner Image and Profile Picture
The recommended LinkedIn banner size is 1584px by 396px, with an aspect ratio of 4:1. LinkedIn profile pictures should be 400px square.
Unlike the automatically circular Twitter and Facebook profile photo shape, LinkedIn profile pictures retain a traditional square format.
As with other social media platforms, keep in mind how your cover photo will look on different devices; for example, the banner image on a desktop computer will be cropped differently than on a smartphone.
Instagram Profile Photo
Unlike the above example, Instagram doesn't offer a cover photo. The recommended size for a profile photo is 320px square, but it will only display at 110px square.
As networks continue to evolve, it pays to future-proof by always using the highest resolution images possible.
Go Large or Go Home
When it comes to social media, image dimensions are constantly changing. What worked last year may not work in 2022, so it's crucial to stay up-to-date with the changes in photo sizes.
A good rule of thumb is to use the maximum file size permitted because you can always reduce the resolution later, but you can't increase it without losing quality. You don't know how these social media platforms will display images in the future.
Networks store the largest file size of the images (even if they don't display in full size currently).
So it may make less work in the long run for your real estate company pages and social media marketing to upload larger photos in anticipation of increased image sizes.
YouTube Image Sizes
Realtors are increasingly using video to market their services, and with good reason - it's an effective way to connect with potential clients and showcase properties.
The image size for your profile photo should be 800px by 800px, even though it will only render at 98px square.
The image size for your cover should be a minimum of 2048px by 1152px. As always, consider how your cover photo will look on different devices.
The minimum safe zone for logos and text without being cut off is 1235px by 338px in the middle of your cover.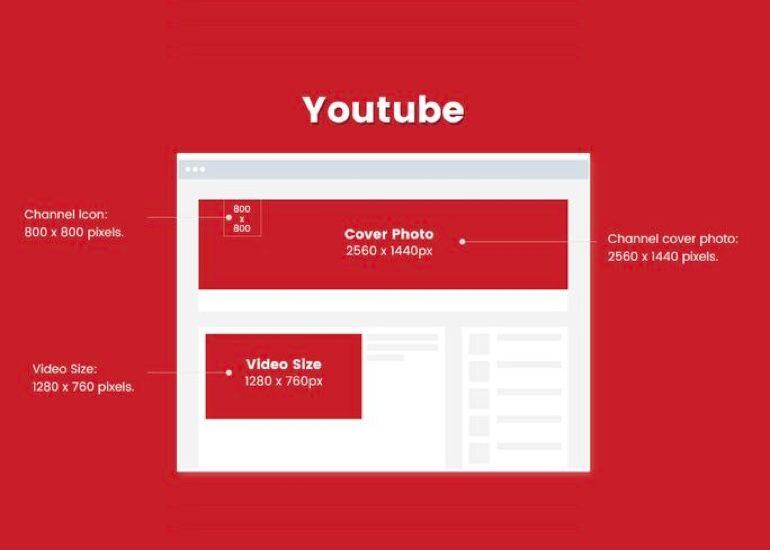 YouTube Video Content
The minimum size for a YouTube video is 1280px by 720px to meet HD standards. But you may want to reach for full HD, which is 1920px by 1080px.
Bear in mind that aspect ratio also plays a role. Landscape orientation videos have a full-screen aspect ratio of 16:9, while YouTube will only display portrait videos in a 9:16 aspect ratio.
This means it will retain the same rectangular shape but only occupy a smaller portion of the screen.
While portrait orientation might have some uses (showing off high ceilings or a tall apartment or office block), it generally does not look professional.
You don't want to sacrifice quality by reducing your resolution to meet a minimum size requirement if it's not necessary.
That's something to keep in mind when creating videos for your real estate company.
Why is it Important to get Social Media Image Sizes Right?
The right social media image sizes can make a big difference in how your content is received. If you want to make a good impression, ensure that the upload size is suitable for the platform you're using.
If your upload size is too small, it will appear pixelated and blurry, while images that are too large will be cropped or stretched.
In addition, the aspect ratio of your image is essential. Each platform has its preference. If you don't adhere to the recommendations, your photo size will be cropped (which may not be ideal).
Finally, using the right social media image sizes will ensure that your content looks professional and polished.
It shows that you're paying attention to the details and serious about your real estate business.
Conclusion
Although social media is constantly changing, one thing remains the same: the importance of visuals.
The right image can capture attention and connect with potential clients, so it's essential to use high-resolution custom images that represent your brand well.
Keep this in mind when creating your social media posts, and make sure you have a good selection of images.
Now that you know the best social media image sizes, it's time to start creating visual content that will capture attention and drive sales!