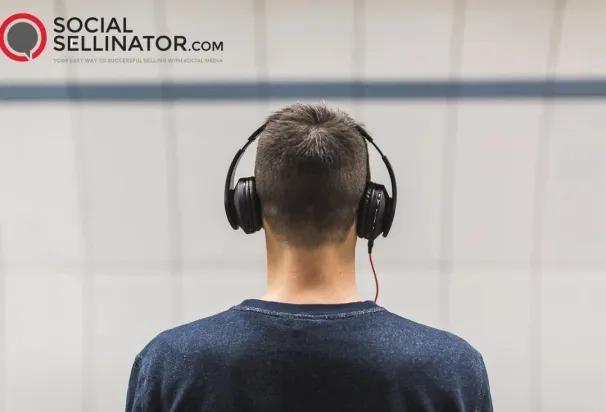 Social buying is not only a hot topic. It's also the future of commerce.

More than 74% of shoppers rely on social media when making purchasing decisions.

This is in big part due to the democratic nature of social networks and unbiased reviews from users and social influencers. Equally important is the all-in-one concept behind popular sites like Facebook and Instagram, which eliminates all customer effort from an average buyer's journey.

There's one keyword that perfectly describes a modern-day consumer:

Convenience.

Being enabled to buy whatever they want and whenever they want it with only a few clicks, without having to switch tabs and leave their favorite social network, is convenient. Receiving pre-purchase and post-purchase guidance from social media reps and chatbots - is also convenient.

Having a platform for sharing their opinions on brands? You guessed it. Convenient.
So much so, in fact, that 96% of social media users won't trouble themselves with hitting the "follow" button before discussing a brand online. Twitter users like to act all nonchalant too, with roughly 30% of all tweets that mention a brand being shared without the brand's handle (@).

But how can you know what's being said about you then?

The answer is social listening.

Here's how it differs from social monitoring, why it should be an integral part of your social media analysis, which tools you need to use, what constitutes a social listening strategy, as well as how to make it work in terms of marketing, social selling, and general business growth.

Listen carefully.
What Is Social Listening?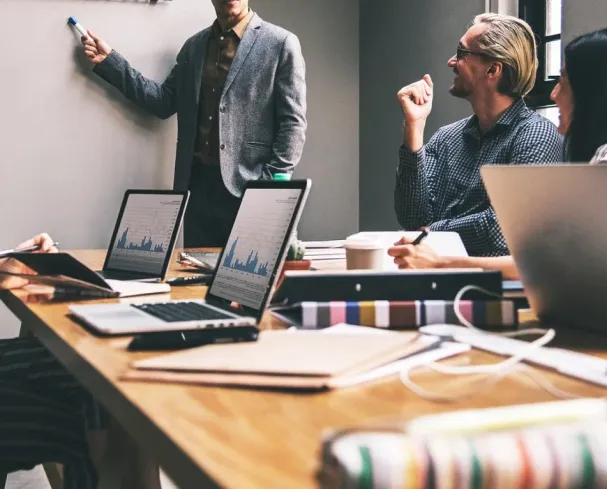 Social listening is not social monitoring.

The two overlapping concepts are easier explained in comparison to one another, concerning the fact that social listening includes social monitoring. However, they are not the same.

Social monitoring is about collecting data on social media.

Social listening is about using that data in a strategic way.

While monitoring allows you to keep an eye on the online mood, or social media sentiment, listening allows you to take part in the dialogue and control the narrative. Or to use the information you have in any other way that helps you improve your brand image and drive more sales.

While monitoring provides you with raw insight, listening takes a step forward into actionable data analysis. By helping you understand how people feel about your brand, niche, and industry (or how people feel in general), listening allows you to keep your selling efforts on track.

There's plenty you can do with social listening.

Using this insight, finding patterns and trends in consumer behavior is easier than ever before. The same goes for revealing new sales opportunities, whether it comes to improving brand visibility, super-laser targeting, smart lead acquisition, building trust, or quick conversions.
Social Listening Vs Analytics
Without combining social monitoring and social listening and fitting them together into a broader picture, you won't be able to execute a successful social media campaign. You'll miss more targets than you'll hit. And at that rate, you'll have no way of competing with other brands.

Social selling is extremely effective, but also very hard.

That said, having a data-driven strategy is vital.

There is a number of social analytics you should start measuring:
Volume is the size of the conversation about your brand, product, or campaign.
Reach, which measures the spread of conversation and potential audience size.
Engagement, or the number of people reacting with reshares, comments, or likes.
Influence is a way to determine how influential your supporters/critics are.
Share of voice, or competitive analysis that measures you against your rivals.

A good social listening strategy can help you cover all five.

The end goal?

To gain a better view of the current market conditions, define and understand your target audience, segments, and ideal buyer personas (their needs, pain points, preferred solutions, buying patterns, and social media behavior), and collect feedback that can be used for improvement.
What Kind of Businesses Used It in the Past?
Social listening was originally popularized by communications departments as a crisis management technique. Marketing departments quickly noticed the immense potential of social media mentions and started sharing their insight with customer service/support representatives.

Today, the practice is used by businesses big and small.

And not only them.

1. B2B
Skype recently reintroduced its "Away" status feature and made the news public on Twitter. Using social listening, the company was able to test how its audience is feeling about the new roll-out before spending a dime on it. A similar example comes from the cloud giant, Slack.

2. B2C
A beloved ice cream company Halo Top is using social listening to engage with customers on Twitter as well. But the creamery is not doing it for testing. It simply chitchats with its fans like in this witty exchange, thus boosting its brand visibility and encouraging shares and sales.

3. Charities, Fundraisers, and Similar Organizations
Save the Children Action Network (SCAN), a non-profit organization committed to elevating the issue of early childhood education and child survival, famously used social listening to learn what people are thinking about Trump becoming the president and inform their campaigns.

4. Governments
A recent report by GovLoop and Hootsuite analyzed the way government bodies are using social media, and why. The results showcased that 22% of respondents rely on social listening for informing their strategies, improving citizen engagement, and providing real-time support.
Long-Term Vs Short-Term Strategy Development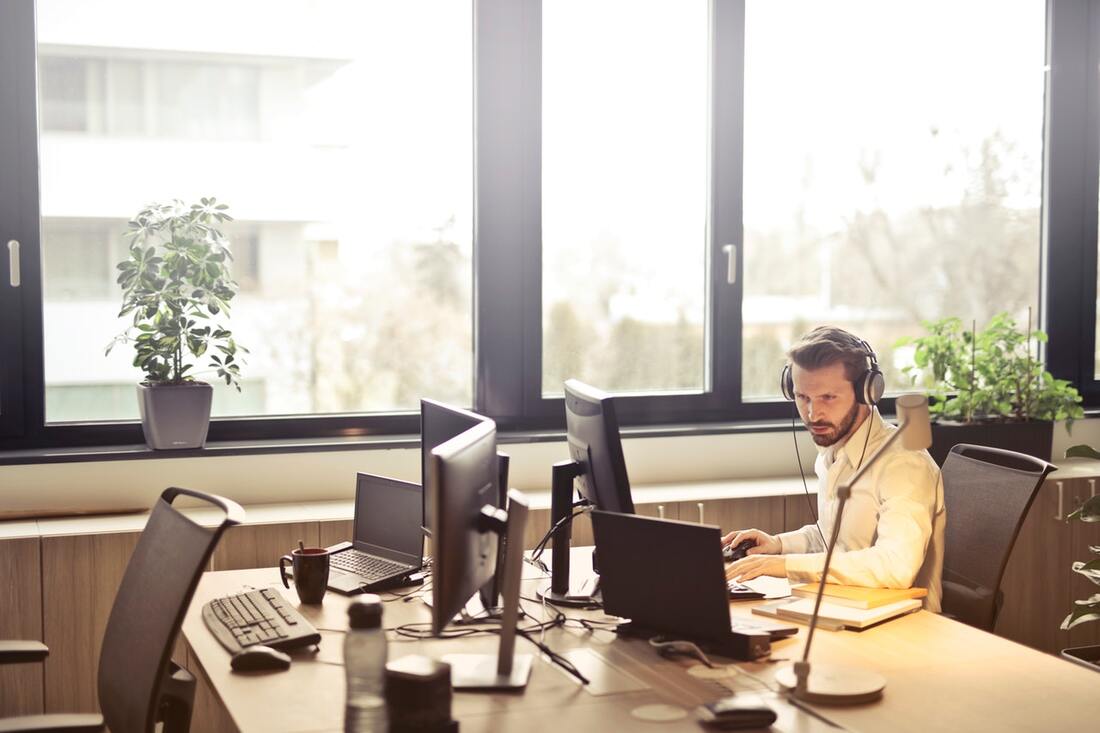 Every modern-day brand can benefit from social listening.

But whether or not you'll actually invest in social listening tools depends on the social media strategy you have in mind. What is it that you want to achieve, in relation to your social selling efforts? Do you need to collect recent data, analyze trends, and create short-term opportunities?

Or do you need a long-term solution for long-term returns?

If your strategy relies on cumulative data and continual learning about your target audience, then you'll need to plan for the long-term. Social listening is here a better option. For one-off strategy boosts and short-term solutions, stick to metrics provided by social monitoring.
3 Essential Tools
Helpful social media tools allow you to encompass your entire social media presence from one place. They track mentions using keywords, phrases, and events and send you alerts and data in real-time. Your social listening toolkit should equip you with the following analytics:


Influencer tracking and analysis
Trend analysis and historical data coverage
Competitive benchmarking
Predictive analysis
Virality maps

Here's a list of 3 tools we've tried and loved:

1. Mention
The foundation of every social listening suite is a tool that provides social monitoring, analytics, and competitor espionage. Mention does that exceptionally well. In addition, it offers demographics and data on the accounts that mention you. Analysis-wise, that's pretty deep.

Similar tools: Hootsuite and Sprout Social

2. If This Then That
If This Then That (IFTTT) extends your social listening efforts beyond social media. It allows you to track blogs for unapproved mentions of your brand, thus increasing your opportunities for inbound linking and SEO. With IFTTT, the ultimate goal is increased brand visibility.

Similar tools: Boardreader and HowSociable

3. Keyhole
Keyhole is great for tracking niche-specific keywords and hashtags. Say somebody wants to know this year's hottest summer destination. As a traveling agency, you'll use Keyhole to monitor all these keywords and provide links to your offers to potential leads and customers.

Similar tools: Hashtracking and HashTagsForLikes
4 Steps to Success
Are you ready to start listening?

The following 4-step strategy is only a framework. You'll need to expand on it based on your specific sales goals, but it's a start nevertheless. Consider it a cheat sheet for success.

1. Identify Your Goals
We've said that there's a lot you can do with social listening, but that doesn't mean that you should do it all. As with every other strategy, you need to set SMART goals, which mostly mean specific. Do you need to track your brand, spy on your competitors, or find influencers?

Maybe you need to improve your customer service.

Figure it out.

2. Build Your Toolkit
Using our recommendations from before or based on your own research, start building your listening toolkit. Cover as many social sites as possible, including forums and blogs, and add analytical features that retrieve insight on as many different social media metrics as possible.

3. Determine Keywords
Depending on your end goal, your social listening tool should be scanning social networks for specific keywords and phrases:


Your brand name and handles, as well as common misspellings.
Your products and services.
Your branded hashtags, slogans, and official campaign names.
Niche and service-related words (failure, help, not working).
Common criticisms.
Your competitors' brand names, handles, and products.
Industry buzzwords and the most popular hashtags.

4. Track, Analyse, and Repeat
Social listening is worthless without a powerful analysis.

Use it to feel the online mood.

We've already discussed key metrics that you need to add to your social media strategy. You'll need to know the audience's general sentiment no matter the goal, but chances are you'll also need to measure social influence, volume fluctuations, brand reach, and share of voice.
What Data Do You Need (and How to Use It)
Options are virtually limitless with social listening.

And so are the possibilities for improvement.

The following encompasses all types of data that can drive your social selling forward. A thorough brand would collect them all, though that would take some time and money. If you're considering social listening as a growth technique, better focus on one or two at a time:

1. Brand Intelligence
Sentiment research: How do people feel about your brand in general?
Customer experience: Good or bad? What's more frequent, praise or complaints?
Campaign analysis: Which part of your strategy resonates with the audience the most?

2. Competitive Intelligence
Sentiment research: How do people feel about your competitors in general?
Competitive analysis: Who are your biggest rivals and what makes them a threat?
Competitive differentiation: How can you differentiate yourself from the competition?

3. Industry Intelligence
Audience and trend analysis: What does your audience want and expect from you?
Product and content research: What new solutions would they like to see?
Influencer research: Who are the people in your niche that can endorse you?
​How to Use Collected Data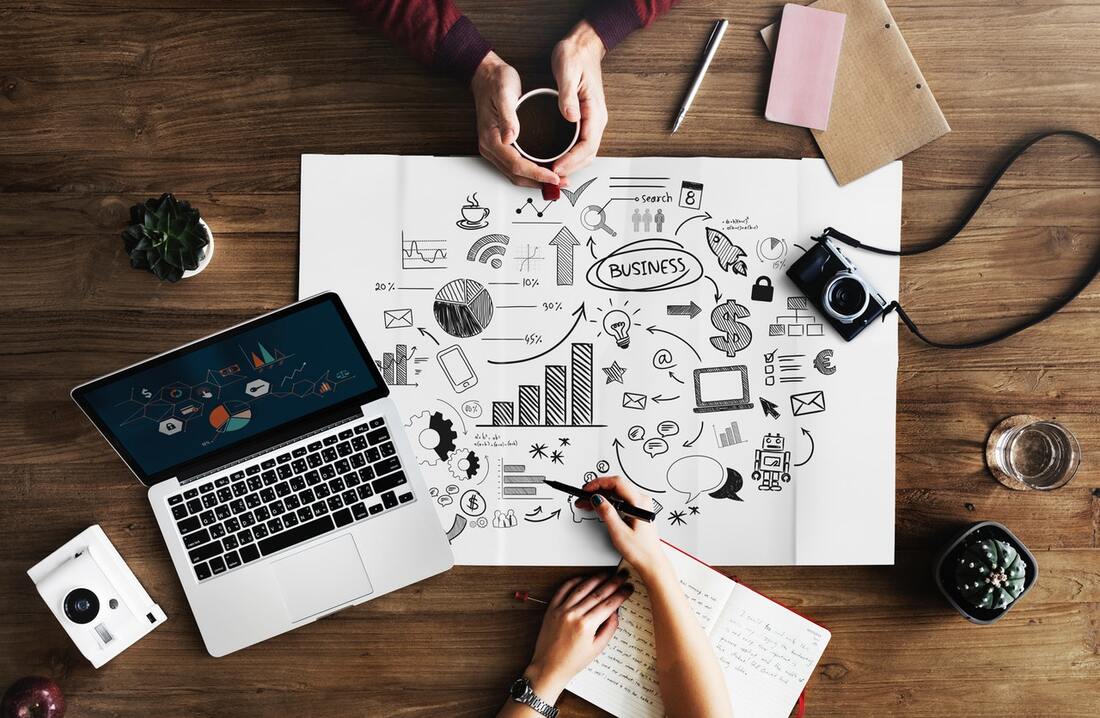 There's no point in social listening if you don't act on what you've heard.

Clever use cases for data collected with social listening tools are as numerous as they are innovative - everywhere you look, brands are using this technique to improve social interactions with customers. The ultimate goal is growth through sales. These are the best ways to achieve that:


Improving Customer Service
63% of customers expect brands to offer customer service via social media channels.

In addition to staying responsive to messages 24/7, you need to be able to address your customers' questions, concerns, and frustrations when they are posted live without your brand's handle. 60% of them expect you to respond to their queries within an hour, so keep listening.


Although 80% of marketers find influencer marketing effective, as many as 61% of them agree that it's challenging to find the best influencers for a campaign. You can solve this problem by tracking niche-relevant keywords as part of your broader social listening strategy.


Tracking Hashtags. Keywords, & Phrases
In addition to that, social listening by industry buzzwords and niche-relevant keywords allows you to predict consumer expectations. This is especially useful if your sales strategy depends on a content marketing approach. This way, you can create content that truly resonates.


Generating Customer Feedback
We've already talked about online mood or audience sentiment analysis, which is arguably the most straightforward purpose of social listening. Most customers won't leave feedback on your brand page. But their opinions still count, which is why you need to hear them.

And if positive, customer feedback should be reshared.

74% of consumers have greater trust in a company if they read positive reviews.


Creating Business Opportunities
The hottest summer destinations query is a great example of this. Whenever a potential customer goes on social to ask for possible solutions to their problem, you should be the first to provide one. This is how you generate quality leads, make quick sales, and impress the audience.


Informing Your Marketing Strategy
Eavesdropping on your audience and spying on competitors is a huge part of every data-based marketing strategy. Remember, social listening tools like Mention can help you gain insight into people who are talking about your brand. This is a powerful audience targeting and segmentation hack.


Leading Conversations & Crisis Management
60% of consumers
say negative reviews turned them away.

Social listening may be the most effective way of preventing this. The faster you notice a bad review, the faster you can turn it into a positive customer experience. Approach the frustrated customer with a sincere apology, a better solution to their pain point, and a promise that you'll improve.


Analyzing Past Performance
If you use a social listening tool to track your marketing campaign or product launch performance, you'll be able to pinpoint exactly what resonates with the audience and what leaves them indifferent. Use past performance analysis to inform your future campaigns, and you'll be golden.


Learning from Competitors
Alternatively, or additionally, you can monitor what the audience is saying about your competitors, their products, and campaigns. Learn from what they are doing right and steer clear of what they are doing wrong. Every oversight they made is a chance for you to differentiate your brand.


Testing for Better Product Development
Like Skype and Slack in the aforementioned examples, you can use social listening to test the waters before a new product launch or rollout. Or, you can track consumer pain points within your niche and start working on a new product that will solve every potential problem.


Boosting Customer Engagement
Responding to brand mentions and resharing user-generated content with your brand's hashtag is crucial for customer engagement on social media. Not only does this boost your brand awareness and improve your image, but it also makes you likable by humanizing your brand.


Improving Online Reputation
41% of companies
that experienced a negative reputation event reported a loss of both brand value and revenue. A negative comment can go viral in a matter of hours. Just remember
Amazon
. These are hard times for reputation managers, but social listening can help alleviate the crisis.


Building Trust Through Transparency
Building consumer trust will become marketing's primary objective in the near future, according to 84% of leading marketers. And nothing builds trust better than transparency. Social listening allows you to be transparent about your mistakes, admit your wrongs, and propose solutions.
​What Are the Business Benefits?
There's so much you can learn from just listening.

Intelligence is, therefore, the first benefit of social listening. In an oversaturated market (and that's the situation for most marketers in today's economy), information is the most valuable asset and the most powerful differentiating point. Without data, you don't stand a chance.

The more you know about modern-day consumer behavior and your niche audience, the better. You'll find it easier to predict their expectations, meet their needs, and keep them satisfied. And if they, by any chance, get disappointed, you'll find it easier to address that too.

Earlier, we talked about convenience.

90% of social media users are using social media as a way to communicate with their favorite brands, simply because it is convenient. By engaging in social listening, you're eliminating every last bit of customer effort. Customers no longer have to address you directly to be heard.
​
All this amounts to improved brand visibility and trust. Relying on these social signals to guide their purchasing decisions, social media users are one click away from turning into leads, and from there, into customers. A timely response or reshare can be a powerful conversion trick.