Introduction
In the fast-paced digital world, capturing the attention of potential customers is a challenge that keeps many marketing heads up at night. If you're a head of marketing or digital marketing in a small to midsize business, you probably understand the struggle of generating high-quality leads that convert into actual sales. You're under constant pressure to increase brand awareness, generate revenue, and deliver measurable results. But fret not! This is where sales lead generation companies come into play.
In this comprehensive guide, we will unveil some of the top-notch sales lead generation companies that have proven effective in providing businesses with quality leads. We will delve deep into understanding what these companies offer, why they are important, and how to choose the best one that fits your specific needs.
Moreover, we will provide insights on how to generate more sales leads and evaluate whether partnering with a lead generation company is worth the investment. Finally, we will highlight the role of SocialSellinator in sales lead generation and why it should be your go-to solution for all your digital marketing needs. Stay tuned!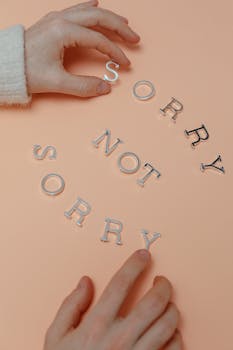 Understanding Sales Lead Generation Companies
In the bustling digital marketplace, standing out from the crowd is of paramount importance. But how do you ensure your business is visible to potential customers, let alone capture their interest? Enter sales lead generation companies.
What is a Sales Lead Generation Company?
A sales lead generation company is a specialized service provider that uses a variety of techniques and strategies to attract and convert prospective customers into leads. These are individuals or entities that show genuine interest in your products or services. These companies employ a multitude of methods including SEO, content creation, social media marketing, PPC advertising, and more. They are the bridge that connects your business to its potential customers, paving the way for fruitful engagement and eventual conversion.
Why are Sales Lead Generation Companies Important?
Sales lead generation companies play a crucial role in a business's growth and success. Without leads, a business lacks the potential to gain new customers or clients, which are the lifeblood of any enterprise. These companies, through their refined and targeted strategies, increase your business's visibility, thereby attracting more leads. This influx of leads translates to enhanced sales and revenue, thereby fostering business growth.
Moreover, lead generation companies not only help in increasing your customer base but also in building brand awareness and credibility. They ensure your business name pops up in relevant places, resulting in increased familiarity among potential customers. This familiarity can prompt them to choose your business when they are ready to make a purchase.
Services Offered by Sales Lead Generation Companies
Sales lead generation companies offer a broad spectrum of services tailored to meet your specific business needs. These include:
Offering a Free Product or Service: These companies understand that people love freebies. By offering a sample of your product, a discount on your services, or a valuable free e-book, they entice potential leads to engage with your business.

Creating Valuable Content: The creation of informative and engaging content is a powerful lead generation tool. This content can take the form of blog posts, how-to guides, infographics, or video tutorials that solve your target audience's problems.

Building a Strong Online Presence: A professional-looking website and active social media presence are essential in today's digital age. Lead generation companies work to enhance your online presence, making your business more memorable to potential customers.

Search Engine Optimization (SEO): Lead generation companies possess expertise in SEO, optimizing your website for relevant keywords to attract more traffic.

Pay-Per-Click (PPC) Advertising: They utilize PPC ads to generate leads by directing people to a landing page on your website, where they can enter their contact information in exchange for a freebie or discount.
In the next section, we'll delve deeper into how to choose a good lead generation company that aligns with your business and marketing needs.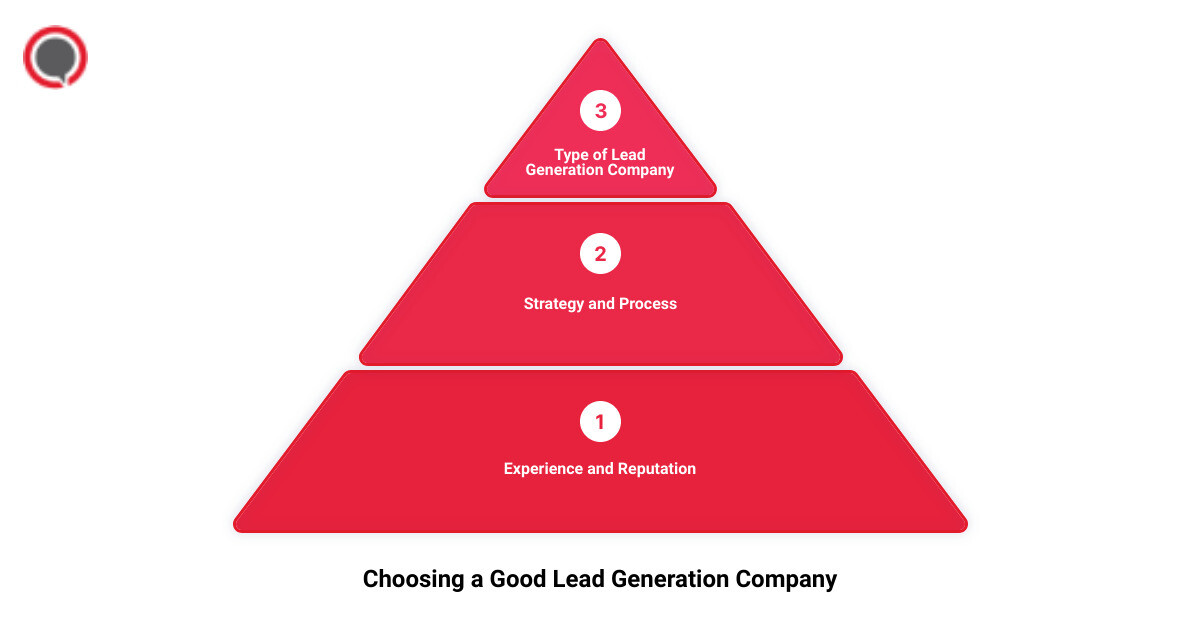 How to Choose a Good Lead Generation Company
Choosing the right lead generation company can significantly impact your business's growth. To find a company that aligns with your specific needs, consider factors like their type of service, strategy, lead qualification process, technology used, reputation, team expertise, success measurement, and project terms. Let's explore these in detail.
Type of Lead Generation Company
Firstly, identify the type of lead generation company you need. Some companies specialize in B2B lead generation, while others excel in B2C markets. There are companies that focus on certain industries or geographic areas. Ensure the company you choose can cater to your specific target audience and sector.
Strategy and Process
Next, consider the company's lead generation strategy and process. Do they use traditional methods like telemarketing and direct mail, or do they leverage modern digital marketing techniques such as social media, content marketing, and SEO? A good lead generation company will employ a mix of strategies tailored to your business goals.
Lead Qualification and Management
The way a company qualifies and manages leads is critical. You want a company that not only generates leads but also ensures they are qualified, meaning they have a genuine interest in your product or service. Ask about their lead qualification process and how they manage and nurture leads throughout the sales funnel.
Tools and Technology
Look into the tools and technology the company uses for lead generation. This may include CRM and marketing automation platforms, landing page builders, lead scoring tools, email marketing platforms, and social media management tools. The right tools can streamline the lead generation process and boost your business growth.
Experience and Reputation
A company's experience and reputation in the industry can be a good indicator of their ability to generate quality leads. Consider their track record, client testimonials, and case studies. Also, verify their expertise in lead generation by looking at their team's qualifications and skills.
People and Talent
The success of your lead generation efforts largely depends on the talent driving it. Ensure the company has a team of experienced and skilled professionals who understand the nuances of lead generation in your industry.
Measuring Performance and Success
Understanding how a company measures its performance and success is crucial. Ask about the Key Performance Indicators (KPIs) they track and how they optimize their strategies based on these metrics. A good lead generation company will be data-driven and focused on continuous improvement.
Project Terms and Specifics
Finally, consider the project terms and specifics. This includes pricing, contract length, scope of work, and project timeline. Make sure the company offers flexibility and scalability to adapt to your changing business needs.
Choosing a good lead generation company is a strategic decision that can significantly impact your business's growth and success. By considering these factors, you can find a company that aligns with your business and marketing needs and helps you generate high-quality leads that convert into loyal customers.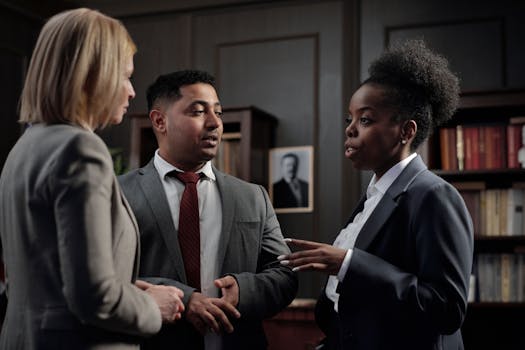 Top Sales Lead Generation Companies
Navigating the vast sea of lead generation companies can be daunting. To ease your search, we've compiled a list of top-notch sales lead generation companies that have proven their mettle in the industry and delivered significant results for businesses across different sectors.
Cognism
An industry leader, Cognism offers a suite of products designed to boost your sales and marketing efforts. With a strong focus on targeted list building, list cleansing, and individual prospecting, Cognism leverages intelligent prospecting and advanced technologies to generate high-quality leads that align with your business objectives.
Cience
Cience takes a multi-pronged approach to lead generation, combining human intelligence and machine learning. They offer custom research on target audiences, multi-channel outreach, and appointment scheduling, making them a comprehensive solution for businesses looking to ramp up their lead generation efforts.
Belkins
Known for its wide array of services, Belkins excels at lead research, personalized outreach, and email deliverability optimization. They provide a unique blend of technology and human expertise, handling your top-of-the-funnel needs and equipping your sales reps with the information they need to convert leads into customers.
Callbox
With a multi-touch, multi-channel strategy, Callbox has been a reliable partner for B2B companies seeking growth. They offer a comprehensive suite of lead generation, appointment setting, and data-related services, helping businesses reach their target audiences effectively.
RocketReach
RocketReach offers a powerful platform for finding and connecting with decision-makers across various industries. With a database of millions of professionals, RocketReach is an excellent tool for businesses looking to expand their reach and generate new leads.
Operatix
Operatix is a specialist in accelerating sales for technology companies. They offer a range of services including lead generation, sales appointment setting, and event audience acquisition, helping tech companies enhance their sales pipeline and drive revenue growth.
LeadGeneration.com
For businesses needing a dedicated management team and a personalized multi-channel lead generation strategy, LeadGeneration.com is a top choice. They build custom lead generation campaigns, offering integrations with industry-standard CRM software like HubSpot and Salesforce.
Martal Group
If you're in the software and tech industry, Martal Group is your go-to lead generation company. They curate targeted lead databases and develop custom lead generation campaigns, monitoring real-time intent data to identify leads actively searching for your products or services.
Smith.ai
Smith.ai offers a blend of 24/7 phone answering, web chat, and intake services, using AI to capture and qualify leads. They are known for their excellent customer service and ability to handle after-hours calls, making them an ideal choice for businesses needing round-the-clock lead generation support.
Cleverly
Cleverly specializes in LinkedIn lead generation, offering a done-for-you service that writes and sends custom LinkedIn messages to potential leads. They provide monthly reporting and guarantee a certain number of leads per month, making them a reliable choice for businesses looking to leverage LinkedIn for lead generation.
Choosing a lead generation company requires careful consideration of your specific needs, goals, and budget. By partnering with one of these top-notch companies, you can enhance your lead generation efforts, boost your sales, and drive significant growth for your business.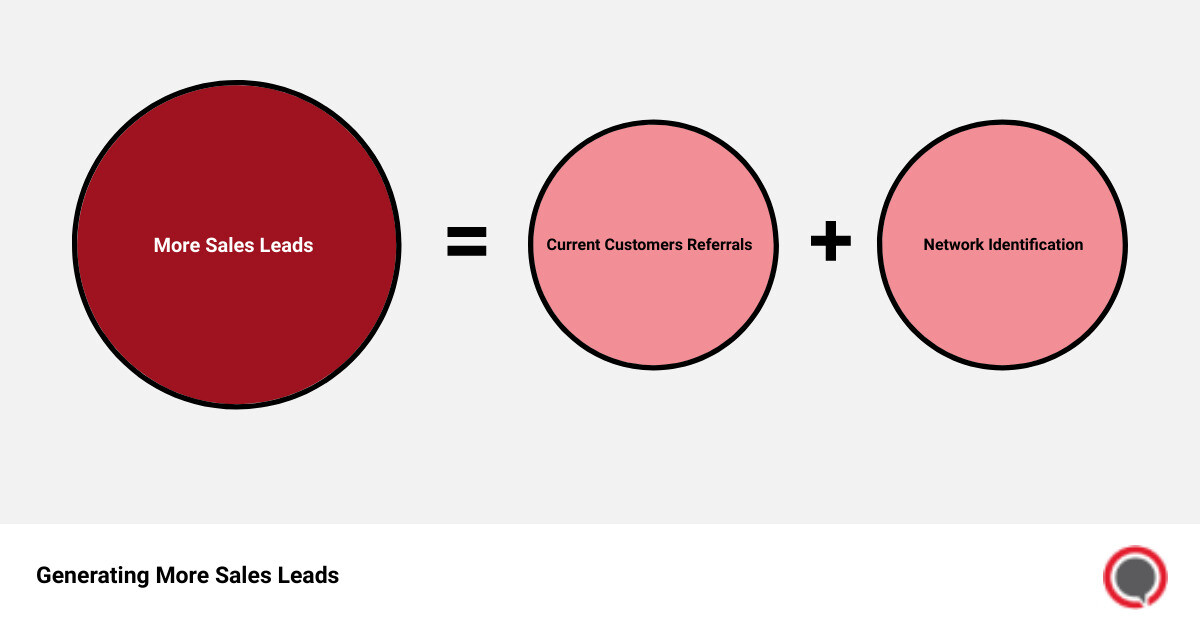 How to Generate More Sales Leads
Generating more sales leads is akin to opening doors to new business opportunities. And guess what? It's not as daunting as it seems. There are proven strategies and tactics that can significantly increase your sales leads, and we're about to dive into them.
Asking Current Customers for Referrals
Word-of-mouth marketing is a goldmine. People are more likely to trust a business if it comes recommended by someone they know. So, start by leveraging your existing customer base. Encourage them to refer your business to their network in exchange for rewards or discounts. This form of referral marketing can help you reach new audiences and generate high-quality sales leads.
Working with Your Network to Identify Sales Leads
Your professional network can be an excellent source of potential leads. Collaborate with industry peers, partners, and affiliates that share your target audience. You can cross-promote each other's products or services, thereby creating a win-win situation. The key is to approach this strategy with a mindset of providing value first.
Engaging with Sales Leads at Networking Events
Networking events, both local and industry-specific, are fertile grounds for finding potential sales leads. Attend these events to connect with other businesses and potential customers. Use these opportunities to showcase your expertise, establish credibility, and build relationships that could lead to business opportunities.
Revisiting Closed and Lost Opportunities
Closed and lost opportunities are not necessarily dead ends. Sometimes, they could be potential leads waiting for a nudge in the right direction. Revisit these prospects, understand their pain points, and re-engage them with tailored solutions. It could be that their circumstances have changed, making them ready to do business with you.
Finding Sales Leads on Relevant Social Media Networks
Social media is a powerful tool for lead generation. You can tap into relevant social media networks where your target audience is active. Share high-quality, engaging content that resonates with your audience. Monitor mentions of your brand, competitors, or relevant industry keywords to identify potential leads. Remember, effective social media lead generation is about listening, engaging, and building relationships.
Optimizing Your Social Media Profiles to Attract Ideal Sales Leads
Your social media profile is your business's billboard on the digital highway. It's often the first interaction potential leads have with your brand. Therefore, ensure your profiles are optimized with clear, concise, and compelling information about your business. Use high-quality images, and ensure your messaging aligns with your brand identity. An optimized profile can significantly improve your lead generation efforts by attracting the right audience.
By implementing these strategies, you can effectively generate more sales leads, expanding your business horizon and driving growth.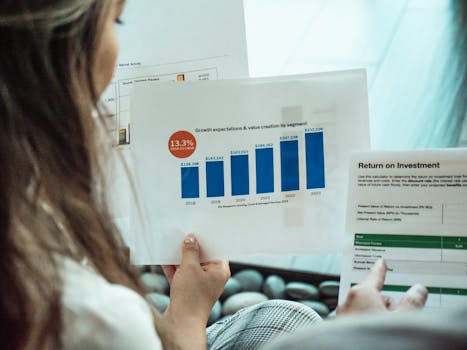 Are Lead Generation Companies Worth It?
The Value of Lead Generation Companies
Choosing to invest in a lead generation company can be a game-changer for businesses. The value they bring is multifold. Lead generation companies have the expertise and tools to reach and engage potential customers in ways that might not be possible for a business handling its lead generation in-house. They use various strategies - from refining databases to designing personalized marketing campaigns - to deliver qualified sales leads that are ready to move down the sales funnel.
Moreover, choosing a lead generation company like SocialSellinator can bring a targeted approach to your marketing efforts. They understand your target audience, your product or service's unique selling point, and how to present your message in a way that will grab the attention of busy decision-makers. With their expertise, you can save time, effort, and resources while providing a significant boost to your lead generation efforts.
The Cost of Lead Generation Services
Undeniably, the cost of lead generation services is a crucial factor to consider. While some companies may charge an hourly rate for their services, others, like SocialSellinator, offer comprehensive packages tailored to your needs. These packages may include a variety of deliverables such as a complete profile audit, one-on-one expert profile consultation calls, campaign auditing, dedicated LinkedIn campaign specialists, real-time campaign metrics reporting, and much more.
It's important to remember that while the cost of these services might seem high initially, the benefits they provide far outweigh the initial investment. The money you spend on a lead generation company is an investment in your business's future growth.
The Return on Investment from Using Lead Generation Companies
The ultimate test of whether a lead generation company is worth it lies in the return on investment (ROI) that it can deliver. And this is where lead generation companies truly shine. With their targeted and data-driven strategies, they can help you generate high-quality leads that are more likely to convert into paying customers.
Consider, for instance, the services of LinkedIn lead generation by SocialSellinator. With their targeted approach, they can increase your chances of selling your products and services on LinkedIn by reaching your target audience directly, maximizing your ROI without wasting your valuable marketing dollars.
Moreover, the increase in qualified leads directly impacts your bottom line, creating a significant return on your investment. This is particularly true when you consider the time you'd otherwise spend building and managing in-house lead generation efforts.
In conclusion, when you consider the value, cost, and potential ROI, partnering with a lead generation company like SocialSellinator can indeed be worth it. It's a strategic investment that can help you generate more leads, close more deals, and ultimately grow your business.
Conclusion
The Role of SocialSellinator in Sales Lead Generation
Emerging as a beacon in the world of sales lead generation, SocialSellinator has been transforming the business landscapes for their clients. We're not just another lead generation company; we're your partner in growth. Our focus is not merely on generating leads but on creating connections that convert.
Our unique approach to lead generation blends creativity with data-driven strategies. We leverage various channels, including social media, SEO, and content marketing, to generate high-quality leads for your business. But our work doesn't stop there. We also assist in qualifying these leads and nurturing them until they're ready to be passed on to your sales team.
Why Choose SocialSellinator for Your Lead Generation Needs
Partnering with SocialSellinator for your lead generation needs means choosing quality, expertise, and results. We understand the challenges faced by heads of marketing and digital marketing in small to midsize businesses. Our suite of services is designed to address these challenges and turn them into opportunities.
We are not just focused on generating leads; we are committed to generating the right leads. Our understanding of your brand, product, and target audience enables us to identify and engage the leads that are most likely to convert. With SocialSellinator, you get more than leads; you get potential customers.
Moreover, we recognize the importance of transparency and accountability. We offer regular reports and updates, allowing you to monitor our performance and the success of our lead generation efforts. We are also flexible, adapting our strategies as needed to ensure we're meeting your objectives and delivering a positive return on your investment.
Contact SocialSellinator Today for Your Lead Generation Needs
In the realm of sales lead generation, settling for mediocrity is not an option. You need a partner who understands your needs, shares your vision, and can deliver results. That partner is SocialSellinator.
If you're a head of marketing or digital marketing in a small to midsize business, and you're ready to take your lead generation to the next level, don't wait. Contact SocialSellinator today. Let us show you how our tailored, data-driven lead generation strategies can help you generate more leads, close more deals, and grow your business. The next step in your business's growth journey starts here.