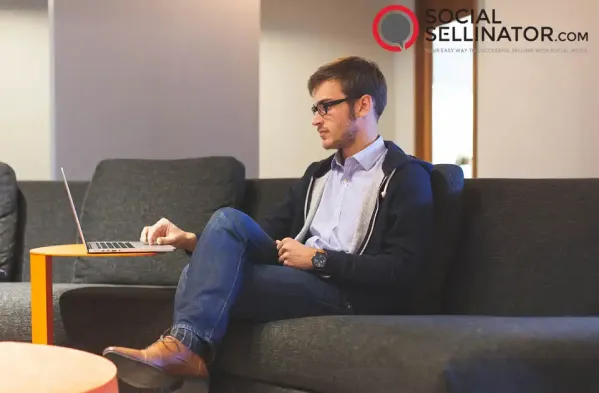 Here at SocialSellinator, we rely heavily on a wide range of different tools to help us manage social selling campaigns for our clients. As you can imagine, it becomes quite a pretty complicated task once you are managing dozens of different social accounts across many brands. In truth, what we do wouldn't be possible without the suite of tools that we use.

Out of the more than ten different tools that we use to manage these campaigns, each tool varies in terms of importance. There are three tools that stand out above the rest, in fact. These three tools are at the forefront of every strategy that we put together, driving our campaigns and helping us to generate positive ROIs for our clients.

If you are looking to put together a stack of social selling tech that will help you manage your campaigns, connect with your most important clients, and create a reliable social presence that will generate leads for years to come, I recommend starting with these three social selling tools:


1. LinkedIn Sales Navigator

LinkedIn Sales Navigator is the best social selling tool available today, bar none. No other tool has access to the huge amount of data that LinkedIn has on its hands. Sales Navigator is a $70 per month subscription that drastically extends the platform's features to include a number of sales tools that help you to identify prospects, make contact with them, and make connections with your target audience.

Truth be told, social selling wouldn't be nearly as effective for us without LinkedIn Sales Navigator. It is without a doubt the more powerful tool in our arsenal and helps us identify and reach out to clients who fit our ideal client avatar.


2. HootSuite

Hootsuite is a powerful tool when it comes to managing a range of social accounts across all of the popular platforms. It makes it easy for us to manage different brands and schedule high-impact social posts across all of our accounts. Additionally, since personal conversations are such a big part of social selling, you can use the platform to manage and monitor your conversations across accounts as well.
The deep analytics offered by HootSuite is great for tracking your efforts and seeing how different tactics are working across different social networking platforms. While there are many options out there for social media management, Hootsuite stands above the rest in my opinion.


3. HubSpot CRM

When you're engaging in conversations with hundreds of prospects across multiple platforms, managing those relationships can become quite that task. HubSpot CRM is the perfect solution. HubSpot might be known for its inbound marketing software, but its customer relationship management tool is available for free, giving you room to grow if you decide to subscribe to the rest of its tools at a later date. HubSpot CRM is free, simple to use, and contains all of the necessary features for tracking your interactions with prospects while giving you room to grow in the future.