The most effective lead generation techniques vary depending on your business type and the products or services you sell. However, some standard methods tend to work well for most businesses, thereby becoming an important part of your digital marketing plan.
Why Are Effective Lead Generation Techniques Important?
Generating leads is essential for any business that wants to grow and succeed. Without leads, you have no way of getting new customers or clients. And without new customers or clients, your business will stagnate and eventually fail.
There are many advantages to using effective lead-generation techniques. Perhaps the most obvious benefit is that it allows you to get more customers or clients. This, in turn, leads to increased sales and revenue, which can help your business to grow and succeed.
In addition, generating leads can also help you to build brand awareness and credibility. When people see your business name mentioned in various places, they'll become more familiar with it. This can lead to them being more likely to do business with you.
Finally, using effective lead-generation techniques can also help you to save money. If you can generate leads without spending a lot of money on advertising, you'll be able to keep more of your profits.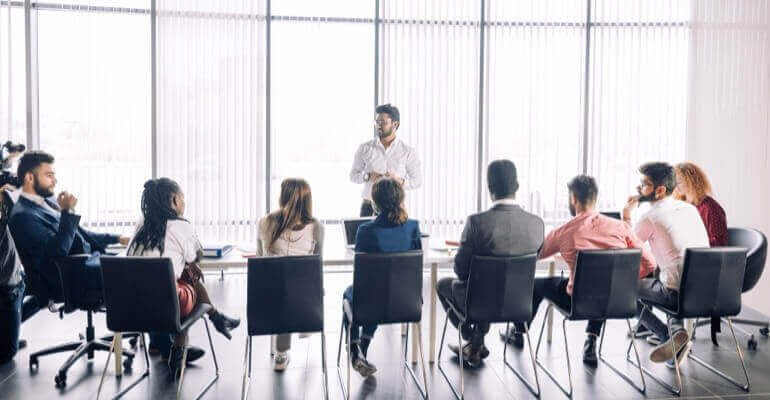 What Are The Most Effective Lead Generation Techniques?
There are many different lead generation techniques that you can use, but some are more effective than others. Here are some of the most effective lead-generation techniques:
Offering a free product or service: People are always looking for ways to save money, so offering a freebie is an effective way to entice them to visit your site or business. You can offer a free sample of your product, a discount on your services, or even a free e-book or white paper.

Creating valuable content: Another great way to generate leads is by creating informative and engaging content that will help solve your target audience's problems. This can include blog posts, how-to guides, infographics, or video tutorials. These components become an important part of your content marketing plan.

Creating a strong online presence: One of the most effective lead generation techniques is to create a strong online presence. This can be done by having a professional-looking website and being active on social media. People who see your business name in various places online will be more likely to remember it when they need your products or services. By engaging with your target audience on platforms such as Twitter, Facebook, Snapchat, and LinkedIn, you can generate leads and drive traffic to your site or business.

Search engine optimization (SEO): Optimizing your website for relevant keywords can attract more traffic from people searching for products or services like yours.

Pay-per-click (PPC) advertising: You can use PPC ads to generate leads by directing people to a landing page on your website where they can enter their contact information in exchange for a freebie or discount.

Hosting webinars or podcasts: These types of content are great for providing valuable information to your target audience and building trust with potential customers.

Creating a strong call-to-action (CTA): Your CTA should be designed to encourage people to take action, such as signing up for your email list or contacting you for more information.

Offering a free trial: This is a great way to let potential customers experience your product or service before committing.

Participating in trade shows or events: This can be an effective way to generate leads and meet potential customers face-to-face.

Creating a referral program: Offer existing customers a discount or incentive for referring new leads to your business.

Using lead magnets: A lead magnet is a freebie or discount offered in exchange for contact information, such as an email address. This can be an effective way to attract new leads and grow your email list.

Working with influencers: Collaborating with your industry can help you reach a larger audience and generate more leads.

Buying lead lists: You can purchase lists of leads from companies that specialize in collecting this type of data. However, it's important to make sure the list is relevant to your target market.

Using lead generation software: Several software programs available can help you automate the lead generation process, including LeadPages and Unbounce.

Hiring a lead generation agency: If you don't have the time or resources to generate leads, you can work with a social media management agency specializing in this marketing type.
The Bottom Line
No matter which leads generation techniques you use, it's important to track your results to determine what's working and what isn't. This will help you fine-tune your strategy and maximize your efforts.