What is LinkedIn Lead Generation?
LinkedIn has built a stellar reputation as one of the most popular social networking tools in the world. Unlike other social media platforms, like Facebook and Twitter, LinkedIn is known more as a networking tool than a means of communicating with friends and family.

Professionals, entrepreneurs, and decision-making executives use LinkedIn to connect with like-minded people in their profession. If your industry is pandering to these types of individuals, it may be a great idea to invest in LinkedIn lead generation services.

This way, you can generate qualified leads from LinkedIn directly to your website, where they can be converted into paying customers. At SocialSellinator, we specialize in delivering high-performance LinkedIn lead generation services that will drive your business's actual results.

LinkedIn houses a much different audience of users than other social media platforms. On platforms such as Facebook and Instagram, you can expect users to talk with friends, interact with followers, and post content.

Their means for using these platforms are mainly for entertainment. On LinkedIn, the reality is quite the opposite. People gather on LinkedIn to connect about potential job opportunities, company acquisitions, partnerships, and direct sales and vendor opportunities.

For example, a marketing agency would use LinkedIn to connect with entrepreneurs who may be looking to scale and grow their business. As you can see, LinkedIn is an excellent tool for networking. It can also be put to use as an effective lead generation tool.
Why is LinkedIn Lead Generation Important?
LinkedIn is home to many CEOs, vice presidents, entrepreneurs, and high-ranking executives who all make essential business decisions for their respective companies.

Using LinkedIn as a networking tool allows companies to generate leads by targeting these businesspeople. This way, you can be confident that you're reaching out to someone you can convert immediately without consulting another party.

For example, if you're trying to sell a product to another company, you can go straight to the top by attracting the ear of that company's CEO on LinkedIn. 80% of LinkedIn users drive important business decisions for their companies. What's more, is that 61 million users on LinkedIn are senior-level influencers. If you invest in LinkedIn lead generation services, you'll be reaching people who will actively look for you.

33% of decision-makers on LinkedIn seek research first before making a purchase. This means that you can quickly receive a significant return on your investment since your target audience is more likely to listen to your offer if you reach out appropriately.

Nonetheless, obtaining leads on LinkedIn is a time-consuming process. Hiring an agency to do the heavy lifting for you is definitely in your best interest. At Social Sellinator, we can help you create a high-performance campaign to drive results for your business.

By reaching your target audience directly, we can increase your chances of selling your products and services on LinkedIn and maximizing your ROI without wasting your valuable marketing dollars.
How Much Does LinkedIn Lead Generation Cost?
LinkedIn lead generation services can be both manual and automatic campaigns. Manual campaigns require more time and effort. Thus, you'll be spending more money every month to manage these campaigns if you choose to hire an outside agency.

With that said, if you opt for an automatic campaign, you can typically save money on labor costs and monthly fees overall. In either case, lead generation services on LinkedIn are pervasive, involving many different moving parts.

To determine how much LinkedIn lead generation services cost, you'll first need to understand all of the processes that take place, which generally include:
Complete Profile Audit - Before any work can begin, a marketing company must audit your LinkedIn account. This will help them analyze your strengths and weaknesses and optimize your profile to stand out amongst other rivals.
SEO Optimization - By conducting keyword research, a marketing company can insert popular keywords your target audience uses into your headline and other areas to attract more attention to your profile.
Strategy Calls - To make sure you and the marketing company are on the right page, they'll usually set up regular strategy calls to devise plans for reaching target audiences on LinkedIn.
Copywriting - The most critical part of the outreach phase is crafting appropriate messages that will capture your audience's attention and captivate them into making a purchase.
Testing - As your campaign continues, your marketing company will make adjustments and perform split tests to refine it and ensure it's producing the type of results you're looking for.
A lot of time, effort, and energy is poured into a typical LinkedIn lead generation campaign. Some marketing companies may charge you an hourly rate, especially for additional strategy calls and rounds of revisions.
How to Determine Your LinkedIn Lead Generation Budget
Before you move forward with partnering with a marketing company to receive these services, it's essential to set a budget. Establishing a budget can be difficult, mainly because different companies will offer various deliverables that may not align with what you want.

It's important to ask these questions to determine an appropriate budget for any LinkedIn lead generation services. These questions are:
Why do you want to use LinkedIn?
Who is your target audience?
What is so special about your product or service?
Why should your audience care about anything you have to say?
How can you present your message in a way that stops a busy person in their tracks?
Answering these questions will help in deciding on a budget for your campaign. When you have these answers, you can meet with a marketing agency to discuss your campaign's scope.

LinkedIn Lead Generation services are highly specific, depending on your particular needs. When you decide to work with SocialSellinator, we'll help you determine the best course of action depending on your needs and budget.
How Much Does LinkedIn Lead Generation Cost at SocialSellinator?
Lead generation services on LinkedIn are a very specific service many marketing agencies don't offer. Some agencies provide these services in addition to other social media marketing solutions.

The problem is that if you choose this route, you may pay a monthly fee just for these services to be placed on the back burner to your other social media profiles. At SocialSellinator, we focus specifically on generating qualified leads on LinkedIn directly to your website.

We are one of the only marketing agencies that provide this service. You can opt in to a single package to receive numerous deliverables that will increase your sales opportunities and optimize your ROI.

Our LinkedIn Lead Generation Deliverables We take pride in offering a wide variety of LinkedIn lead generation deliverables in a single package for all types of businesses, despite their budget and needs. These deliverables include:
LinkedIn Social Lead Generation
Complete profile audit
One on one expert profile consultation call
Customized public profile URL
Profile picture & background recommendations
Captivating headline to attract attention
SEO & keyword optimized summary
Job experience optimization
Skills and endorsements overview
Complete campaign audit
Ideal client review & assessment
1 on 1 campaign consultation & strategy call
Campaign copywriting with 5-9 messages
New campaign review with up to 2 editing rounds
Quarterly audits
Dedicated LinkedIn campaign specialist
Campaign performance monitoring
Target audience searches & list building
Ongoing campaign optimization
Intelligent response handling dashboard
Real-time campaign metrics reporting
As you can see, we pay a great deal of attention to our client's campaigns. We don't make empty promises. Instead, we take an actionable route using proven techniques to drive sales by reaching directly to your audience on LinkedIn.
Maximize the Benefits of Your LinkedIn Lead Generation Campaign
Suppose you're convinced that LinkedIn is an excellent opportunity to reach the top decision-makers in your industry. In that case, it's imperative to select the right company that can genuinely help you.

When searching for a proven marketing company, you should follow these steps to maximize the cost, value, and ROI of your LinkedIn lead generation services:
Ask Plenty of Questions - Never hire a marketing company until you're entirely comfortable. Ask as many questions as possible until you feel ready to move forward.
Be Clear About Pricing & Deliverables - Ensure you understand if the company will charge a flat fee monthly or hourly rate. Also, check to see if there are any additional costs. Lastly, ensure that the price reflects the number of deliverables you'll receive.
Check for Trust Signals - If you're still unsure, take a look at testimonials, case studies, awards, and certifications that prove a prospective agency is a real deal.
Get Started Today!
We take special pride in being one of the only marketing agencies to provide this service. If you're interested, contact us today to speak to a team member and get started.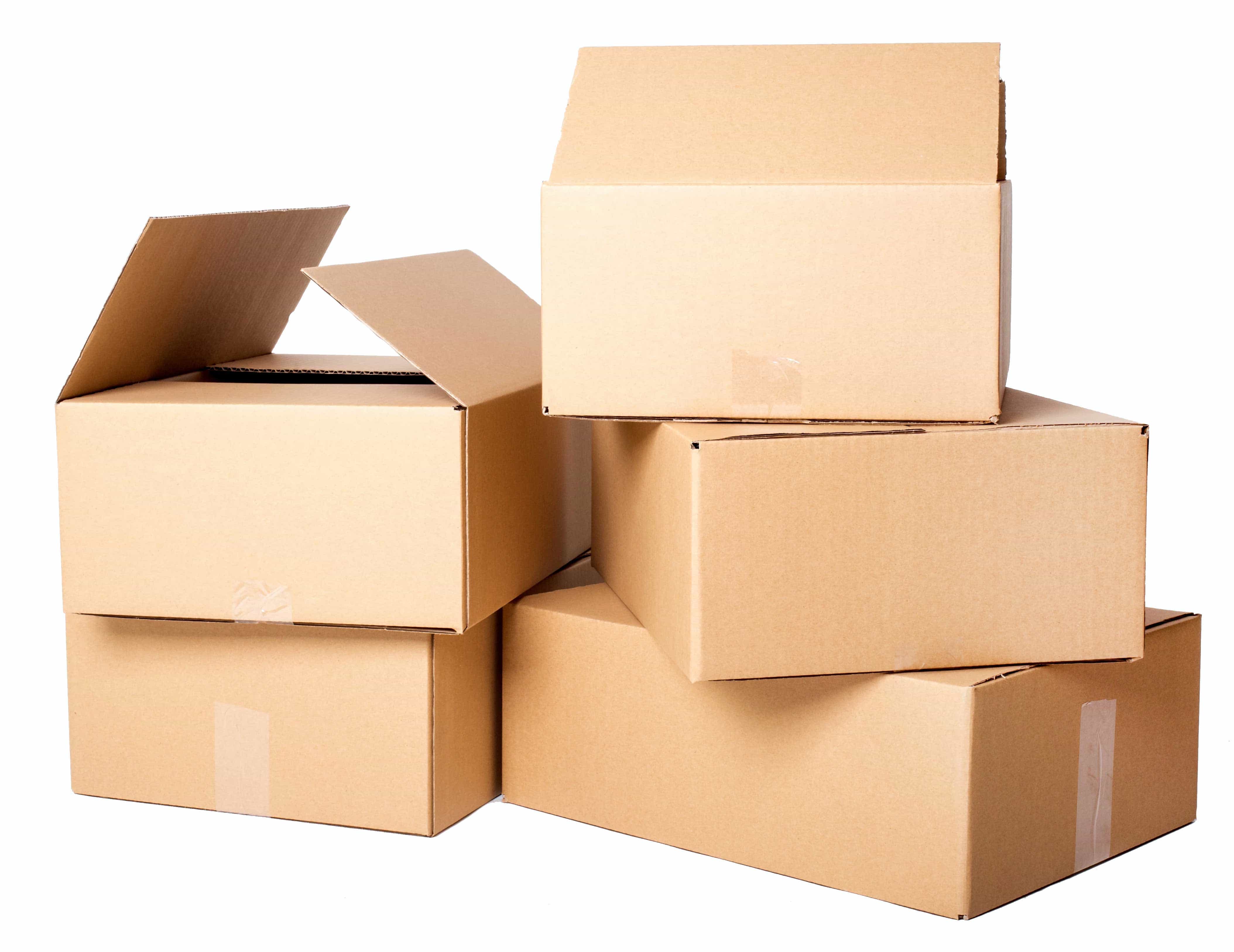 Looking to Get All Your Digital Marketing Aligned with Complete Social Media Management Packages?
Do you want to do more, and don't know where to start? We can help!

You understand the need for social media management for your business. But are you willing to spend additional time figuring out how to put your Digital Marketing program together? Do you want to work out how to align all activities perfectly with your overall marketing and sales activities? There are many individual tasks, and it would be so much easier to get it all handled at once and by the same team. Let us help!

We know one size never fits all when it comes to marketing programs. Our experts will set up a complete plan including all services best suited for your specific needs. Tell us what you need, and together we'll find the best solution to achieve optimal results for your business. Below are some of our complete program options. Call us to talk about your personalized custom plan and offer.
Standard Complete Package
This sample standard package gives you a head- start on everything you need to start building a solid online presence.
This package includes the following services:
SEO for five pages
Facebook / Instagram Ads: Basic – Full Campaign Build & Split Testing, up to $500 ad spend/month
Google Ads: Basic; up to $500 ad spend/month
Social Media Management: 1 platform, 3-4 posts/week
Blog: 1x 1,000 words/month
eBook: 3 eBooks/year
Plus Complete Package
This package includes the following services
SEO for ten pages
Facebook / Instagram Ads: Standard – Full Campaign Build & Split Testing, Retargeting, ongoing management & optimization; up to $1k ad spend/month
Google Ads: Standard; up to $2k ad spend/month
Social Media Management: 2 platforms, 2-3 posts per week on each platform
Blog: 2x 1,000 words/month
eBook: 6x eBooks/year
Pro Complete Package
Our sample Pro package really does it all for you – you won't have to worry about a thing.
This package includes the following services:
SEO for 15 pages
Facebook / Instagram Ads: Premium – Full Campaign Build & Split Testing, Retargeting, ongoing management & optimization; up to $4k ad spend/month
Google Ads: Premium; up to $5k ad spend/month
Social Media Management: 2 platforms, 1 post/weekday on each platform
Blog: 2x 1,000 words/month
eBook: 12x eBooks/year