What is SEO?
People don't search for businesses the way they used to. Phonebooks and physical business directories are no longer used to find a local business. Instead, consumers will use the most convenient option readily made available to them - the internet.

It's no secret that people use the internet to find local businesses, search for information, and purchase online products. If your business is nowhere to be found on the internet, then you're going to forfeit wide-open sales opportunities straight to your competitors'.

It's never been more critical to have a solid online presence. Without one, your business is in danger. At SocialSellinator, we specialize in delivering top-notch search engine optimization (SEO) services to improve your bottom line, increase sales opportunities for your business, and help you outrank your fiercest competitors on Google and Bing.

SEO is the in-depth process of ranking a website on a major search engine like Google or Bing. A search engine is a tool that compiles trillions of search results based on a keyword or search term.

For example, if you search for the word "apple", you may find a fruit definition. The search engine may also interpret that you're attempting to learn more about "Apple", the technology company.

In this case, "apple" is the keyword. Google, Bing, Yahoo, and others are search engines designed to compile search results and rank websites according to how relevant they are for particular keywords.

For example, a person searching for a nearby lawyer will usually see the best attorney for their situation at the top of the search engine result page (SERPs). This is because Google and other search engines are inclined to rank only the best websites at the top of the SERPs to make sure users are paired with the most accurate results.
Why is Search Engine Optimization Important?
Most people realize that having a website is essential to become visible on Google. After all, most people use their smartphones, tablets, and computers to find businesses nowadays easily.

However, this is just the tip of the iceberg concerning SEO. It's not enough to have a website that ranks on Google. Having a website or business listing in Google Maps that ranks at the top of the SERPs is much more valuable.

Why would anyone need to search further below the first page and on the other pages if the best websites will be presented first? With that said, a potential customer will almost always look to click on the very few first search results.

Having a website that ranks at the top of the SERPs will help you catch the bulk of the attention most popular keywords generate. By hiring a professional SEO company to manage your campaign, you can successfully reach this placement and take advantage of accessible sales opportunities.
How Much Does SEO Cost?
The cost of SEO services can vary depending on many different factors, such as the agency you choose to hire, the scope of work, and the number of deliverables you plan on receiving.

Many SEO companies will charge a flat monthly fee for their services. On average, you can expect to spend anywhere from $500 to $3,000 on monthly SEO services. This figure allows many different businesses with varying needs and budgets to receive the help they need.

If you'd like to determine a ball-park amount for how much you'll spend on SEO services, then you should be mindful of three essential factors that will typically impact this price:
Overall Quality -If you're looking for a cutting-edge website, premium content, and effective optimization services for your website, then you can expect to pay for premium SEO services. The higher quality service you receive, the more you can expect to pay.
Existing Visibility - A business that already has an online presence may generate results quicker than one without an online presence. If your company has to start from scratch, your agency will have to spend more time on your campaign. This means your SEO services will cost more.
Competition - If you operate in a competitive industry, ranking for particular keywords will naturally become more complex. If the competition is high in your industry and you don't have an online presence, you will pay more for your SEO services.
Depending on the agency you choose, you can set a realistic budget for your SEO services and stick to it. It's a common misconception that SEO services have to be costly.

If you know what you want and have a set budget, you can hire an SEO company to grow your online presence.
How to Determine Your SEO Budget
Objective
What is your central objective for SEO? Do you want to drive more internet users to your website to learn more about your products and contact you? Do you want to attract more leads to your online store or local business?
Budget
How much are you comfortable spending every month? Is there a set marketing budget you have to work with?
Expectations
What do you expect to happen? How many website visitors and conversions do you wish to receive to consider your campaign a success?
Base Line
How much work needs to be done? Do you already have a website? Do you know your competitors, your keywords?
How Much Does SEO Cost at SocialSellinator?
At SocialSellinator, we take pride in offering three different packages for SEO services. We believe that SEO shouldn't be complicated, and we make sure that all of our clients will receive the same quality deliverables despite the package they choose.

We realize that SEO is a complicated concept for many people to grasp. That is why we have structured our SEO pricing to understand better what you're investing in before moving forward.

It's important to remember that there isn't any easy SEO fix. SEO is a long-term investment that can take months to build tangible results. However, by playing the long game, you can rank high traffic keywords and convert enough customers to make your investment worth it. Our SEO

Deliverables
Before introducing our pricing, it's essential to understand that SEO is broken into two categories: on-page and off-page SEO.

On-page SEO refers to the activities that will be performed to optimize and boost your website's ranking. All of these activities will be performed on the website. On the other hand, off-page SEO refers to increasing your website ranking away from the website.

Off-page SEO usually entails acquiring backlinks to build more authority for your website and improve its web ranking. On-page SEO refers to direct optimization through keyword research, content creation, etc.

Before any of these services begin, we'll perform an SEO audit to analyze your website's strengths and weaknesses. This will help us diagnose key website issues and areas of improvement before moving forward.
Our on-page and off-page services are broken down into three packages:
On-Page SEO:
Basic: Fixing all the most critical page issues on your top 5 pages
Standard: Fix all the most essential page issues on your top 15 pages, plus competitor analysis and technical SEO
Premium: Fix all the most essential page issues on your top 15 pages, plus competitor analysis and technical SEO
Off-Page SEO:
Place white-hat SEO optimized guest post on a DA 20+ (domain authority)
Managed Link Building Guest Post Backlinks
See our pricing table for all of SEO deliverables we provide for each package:
Complete
Basic SEO
Covers 5 pages
Page Audit
Keyword audit & research
Content
On-Page Links
H1, H2 Tags
Meta Descriptions
Title Optimization
Image Alt Tags
Complete SEO service - keywords, audit
on-page
links
Standard
Includes H3 Tags
Covers 10 pages
Page Audit
Keyword audit & research
Deeper on-page
Improved links
H1, H2, H3 Tags
Meta Descriptions
Title Optimization
Image Alt Tags
Complete SEO service w/ H3 tags
keywords, audit
content
on-page, links
Premium
Includes technical SEO and page speed optimization
Covers 15 pages
Page Audit
Keyword audit & research
Deep on-page optimization
Technical SEO
Links
H1, H2, H3 Tags
Meta Descriptions
Title Optimization
Image Alt Tags
Page Speed Optimization
How to Hire the Right SEO Agency
If you're interested in receiving quality SEO services, you may want to hire an SEO company right away. In this case, it's important to consult this information before making a hire:
Look for Proven Results- Talk is cheap. Look for evidence that an SEO company provides the type of work you're looking for.
Speak Directly to the Team - Talk to the person in charge of your campaign to learn more about what you can expect moving forward.
Listen to Past Clients- Look at testimonials, online reviews, case studies, and references before hiring an SEO company.
Be Watchful of Shady Companies -Avoid SEO companies that use unauthorized strategies against Google's policies. Also, look out for SEO agencies that charge "cheap rates" for their services.
Compare Different Options -To select the best option for your company, create a shortlist of different SEO agencies to compare prices and work quality.
What Happens After I Begin My SEO Campaign?
When you choose your SEO company, your campaign will formally begin. During this process, you'll be kept in the loop about its progress. You should receive weekly or monthly progress reports to help track and measure the ROI of your campaign.
Again, results can take time to happen. Expect to receive results from your SEO campaign in a minimum of five months. At SocialSellinator, you can count on us to deliver the type of results you're looking for.
Get Started Today!
Do you want to move forward with our SEO services at SocialSellinator? If so, contact a member of our team today to get started.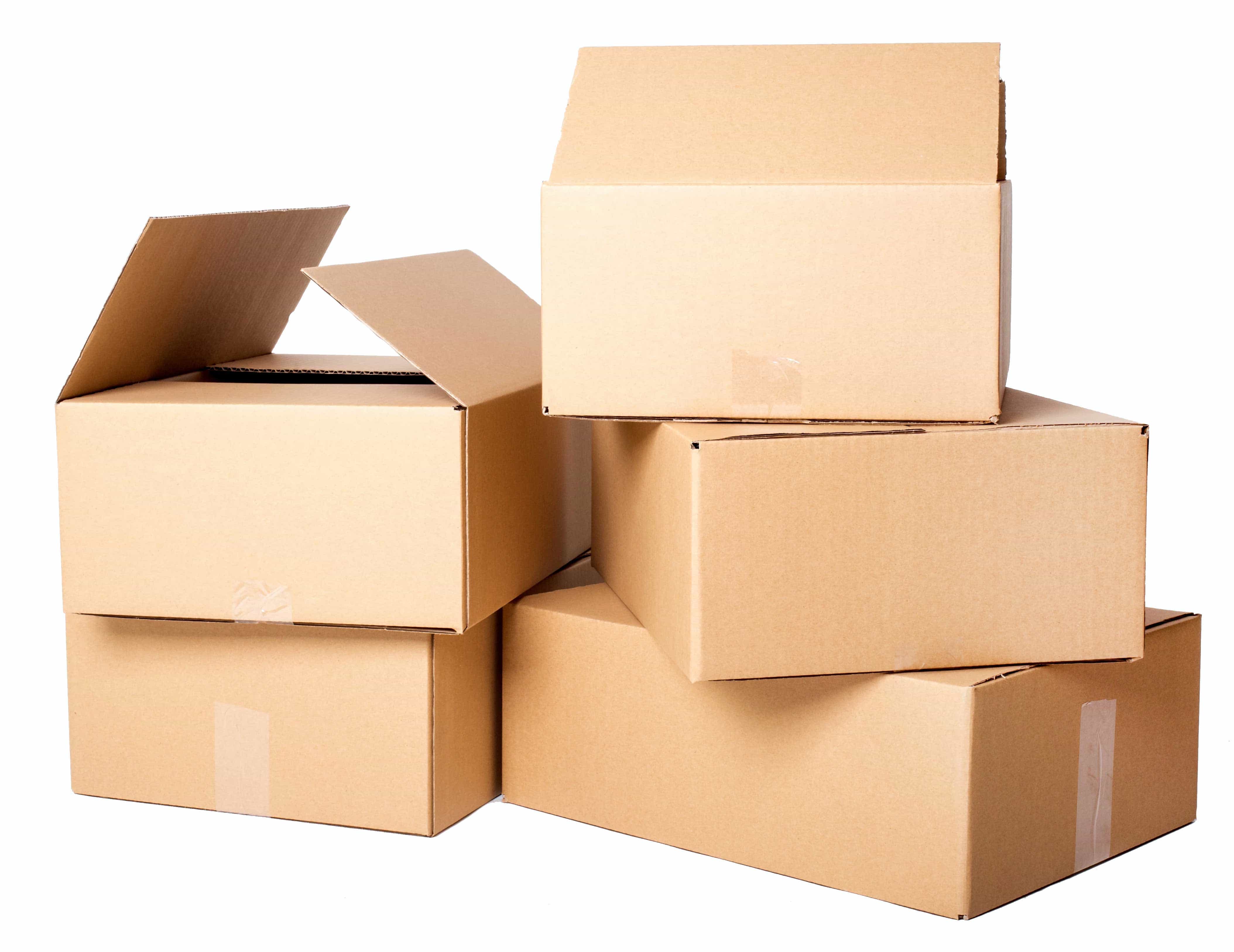 Looking to Get All Your Digital Marketing Aligned with Complete Social Media Management Packages?
Do you want to do more, and don't know where to start? We can help!

You understand the need for social media management for your business. But are you willing to spend additional time figuring out how to put your Digital Marketing program together? Do you want to work out how to align all activities perfectly with your overall marketing and sales activities? There are many individual tasks, and it would be so much easier to get it all handled at once and by the same team. Let us help!

We know one size never fits all when it comes to marketing programs. Our experts will set up a complete plan including all services best suited for your specific needs. Tell us what you need, and together we'll find the best solution to achieve optimal results for your business. Below are some of our complete program options. Call us to talk about your personalized custom plan and offer.
Standard Complete Package
This sample standard package gives you a head- start on everything you need to start building a solid online presence.
This package includes the following services:
SEO for five pages
Facebook / Instagram Ads: Basic – Full Campaign Build & Split Testing, up to $500 ad spend/month
Google Ads: Basic; up to $500 ad spend/month
Social Media Management: 1 platform, 3-4 posts/week
Blog: 1x 1,000 words/month
eBook: 3 eBooks/year
Plus Complete Package
This package includes the following services
SEO for ten pages
Facebook / Instagram Ads: Standard – Full Campaign Build & Split Testing, Retargeting, ongoing management & optimization; up to $1k ad spend/month
Google Ads: Standard; up to $2k ad spend/month
Social Media Management: 2 platforms, 2-3 posts per week on each platform
Blog: 2x 1,000 words/month
eBook: 6x eBooks/year
Pro Complete Package
Our sample Pro package really does it all for you – you won't have to worry about a thing.
This package includes the following services:
SEO for 15 pages
Facebook / Instagram Ads: Premium – Full Campaign Build & Split Testing, Retargeting, ongoing management & optimization; up to $4k ad spend/month
Google Ads: Premium; up to $5k ad spend/month
Social Media Management: 2 platforms, 1 post/weekday on each platform
Blog: 2x 1,000 words/month
eBook: 12x eBooks/year