What is Content Marketing?
The internet is the most trusted source of information in the world. Consumers regularly use the internet to shop for online products, search for information before buying a product, and finding local businesses.

All of these tasks can be done quickly on the internet. However, with trillions of search results produced in mere seconds, how can anyone determine which product is right for them?

When searching for a local business, how can consumers be sure they're working with the right company? Most people refer to articles, how-to guides, whitepapers, eBooks, and blog posts before making any purchasing decisions.

Fortunately, you can weaponize this content to serve a valuable purpose for your business. This is called content marketing, and it's a massive part of both search engine optimization (SEO) and online marketing.

Content marketing is the process of creating online content for a website that ranks well online. Creating the content and optimizing it using SEO tactics can be promoted in front of millions of potential customers. Potential customers use keywords or search terms to find helpful information before making a purchase. These keywords pull up search results, usually in the form of blog posts and other related content.

When a potential customer clicks on a blog post, we direct the customer to the website, where he'll learn more about a product or service. This interaction increases the likelihood for further interaction and, ultimately, business opportunities resulting from this interaction.

This is how content marketing works. Google and other major search engines rely on well-written, relevant content to provide users with the information they're looking for. The more quality content your website produces, the better your website can rank for keywords your target audience uses.
Why is Content Marketing Important?
Many people usually engage in content marketing before deciding to buy something online. For example, a person wanting to purchase auto insurance will likely search for buying guides to learn more about the factors that influence the final cost.

They'll look at comparison articles to help them find an affordable solution. Similarly, a person engages with your content marketing strategy when looking for a specific service. For example, if you've been recently involved in a car accident, you may want to know what to do next.

Many people go online to ask these types of questions.

Personal injury attorneys, knowing this, will create helpful articles breaking down popular questions their potential clients will ask. Thus, a potential client reads their article and becomes informed; they're more likely to do business with that law firm. By promoting content online through a process known as optimization, blog posts and other articles can reach the top of search engine results pages (SERPs).

This will allow businesses to achieve maximum visibility on the internet. Most search results are blog articles, whitepapers, eBooks, and more content. The more content you create, the more real estate you can acquire on Google and Bing.

For this reason, investing in high-performance content marketing services is in your best interest. This can help you achieve remarkable growth in elevating your online presence and surpassing your most formidable competitors.
How Much Does Content Marketing Cost?
Content marketing services, much like SEO, are generally extensive and in-depth. A lot of work, time, and effort is poured into a content marketing campaign. First, a content marketing company must perform both keyword and topical research to identify keywords a target audience uses.

With topical research, the agency can also discover popular topics a target audience is using as well. This labor-intensive work can factor into the final cost for content marketing services.

Next, there's the process of writing the content. Depending on the amount of content you want to publish every month, this process can also become labor- intensive. The general rule of thumb is that if you're going to post more content every month, you will pay much more than a business creating only a few monthly blogs.

Lastly, revisions can sometimes impact the cost of content marketing services. Some agencies will include basic revisions in their packages or fees. Others will charge you every time you require a significant revision.

This usually depends on the agency you hire to do all of this work. To recap, here are all of the factors that will determine how much you'll spend on content marketing Services.
Ideation - This is the process of performing both keyword and topical research. Depending on the company you choose, this service may not incur an additional cost.
Creation - This is the most significant driver of content marketing cost. Based on the amount of content you want to create, your final price could fluctuate dramatically. For example, you will pay more for a 20,000-word eBook in comparison to a few short blog articles.
Revision - The revision process can take a long time, depending on how involved you are in the creation process. If you're a picky client and want your content to match your brand's style and tone, this process can take a while and result in additional costs.
Most content marketing agencies will charge a flat monthly fee for their services in addition to specific deliverables. Though, some companies will instead charge an hourly fee.
Content Marketing Pricing
It's easy to become overwhelmed when deciding how you want to receive content marketing services. If you're not familiar with the concept, you may not be sure how much you want to spend.

You may not even know what specific deliverables look like. To help, it's crucial to understand how the content marketing process works to determine reasonable pricing for your business. First, a content marketing agency will understand your target audience. Ideally, they'll want to create content that's relevant to them. Next, they'll perform keyword and topical research to develop suitable topics.

Then, your content marketing agency will set up an editorial calendar to guide the entire process. To put it simply, this calendar will outline when you can expect your content to be published on your website. The most important part is the word count of the content you want to receive. Standard articles are around 500 to 1000 words. This is about the size of a typical college essay, but it's structured in a way to inform and convert potential customers.

The higher the word count, the more effort and time it will take to create the content. With that said, long-form articles above at least 2,000 words generally perform better online.

Therefore, if you want to pursue long-form topics, you can expect to pay more labor costs. Finally, your agency will have to provide revisions based on your expectations for your content.

Depending on how long this process is, you may pay more in hourly fees or other determined rates.
How to Determine Your Content Marketing Budget
Create space for text under headline. Text: Determining how much to spend on content marketing services can be challenging if you're new to the task. Fortunately, deciding on a budget is as simple as realizing the type of content you want, the frequency, and your content strategy goals.

Here are some questions you should ask before determining your content marketing budget:
What type of content are you looking for?
Do you want to pursue blog posts that explain topics your audience is interested in? Or do you want to break down complex topics with eBooks?
How often do you want to publish?
How many times do you want to publish every month? The more content you post, the higher your budget will have to be.
What is Your Intention?
Why do you want people to read your content? Do you want them to learn more about your products and services? Do you want to build more brand awareness?
How Much Does Content Marketing and Blog Writing Cost at SocialSellinator?
At SocialSellinator, we can help you put together a content marketing strategy that delivers tangible results for your business.

The pricing of your content marketing activities depends on the types of deliverables you choose for your company. Have a look at our sample packages below, and give us a call so we can learn about your specific needs, and tailor the best plan for you.
Basic
2x Blog Articles/Month
Editorial Calendar
Topic Research
SEO Optimized
Writing, Images & Posting
100% Unique, Original Content
High Quality Stock Images Included
2x Revisions and Edits Included
Standard
2x Blog Articles/month
Editorial Calendar
Topic Research
SEO Optimized
Writing, Images & Posting
100% Unique, Original Content
High Quality Stock Images Included
2x Revisions and Edits Included
Premium
4x Blog Articles/month
Editorial Calendar
Topic Research
SEO Optimized
Writing, Images & Posting
100% Unique, Original Content
High Quality Stock Images Included
2x Revisions and Edits Included
How to Choose the Right Social Media Management Package
Granted, these packages mandate that you have a specific ad spend. Still, selecting the right Google advertising package can be a hassle if you don't know what you want. The first step in choosing the right package is determining your budget.

Next, setting goals for your campaign will help you measure it and realize if it's on track or not. If you're looking to build more awareness for your company, starting with a basic package may do the trick.

However, if you have a high budget but aren't sure exactly who your target audience is, the premium package may be in your best interest. Ultimately, it's best to speak to a Google advertising company like SocialSellinator to receive an ideal recommendation.

Get Started Today!
Are you looking to advance your Google advertising with SocialSellinator? If so, contact us today to speak to a member of our team about moving forward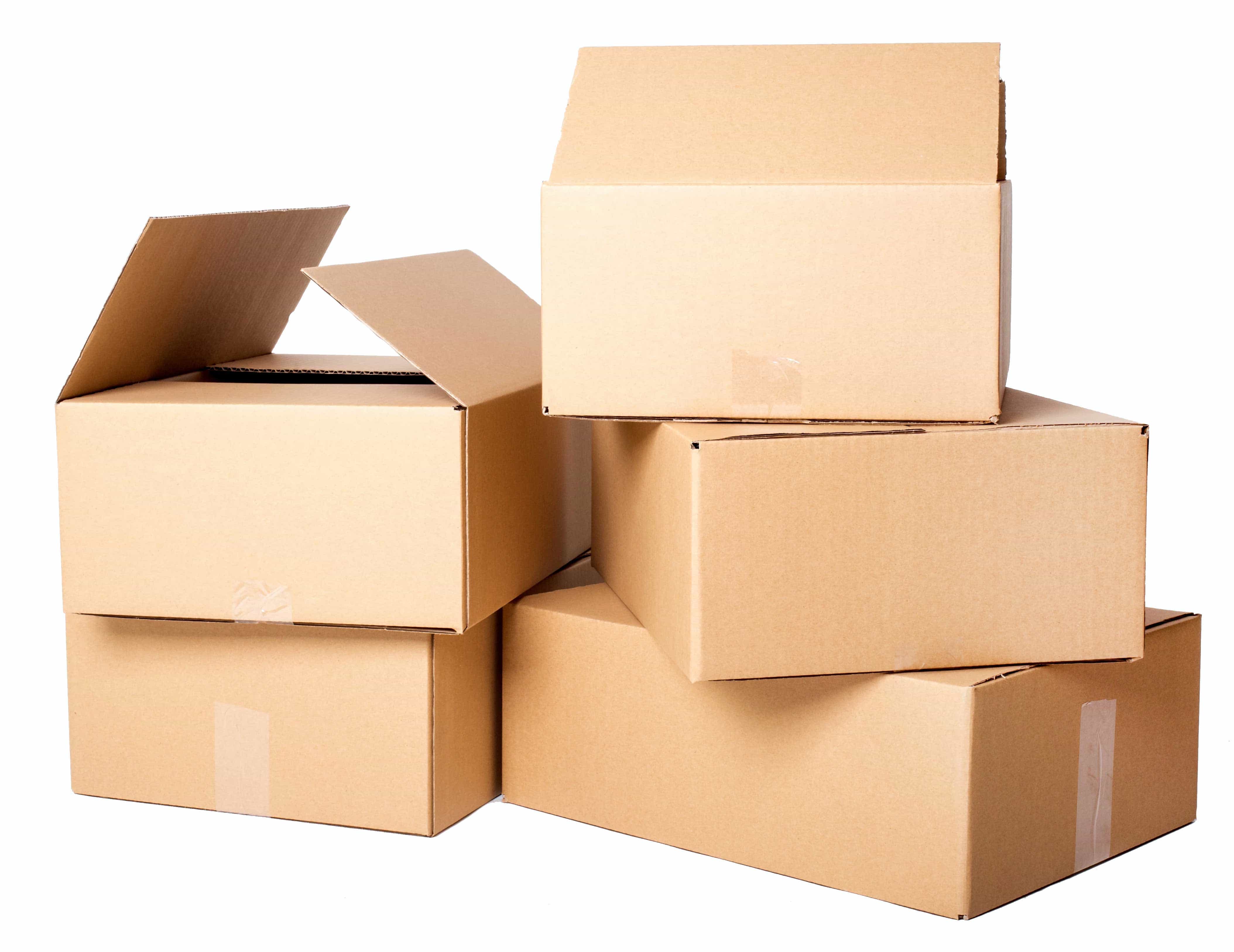 Looking to Get All Your Digital Marketing Aligned with Complete Social Media Management Packages?
Do you want to do more, and don't know where to start? We can help!

You understand the need for social media management for your business. But are you willing to spend additional time figuring out how to put your Digital Marketing program together? Do you want to work out how to align all activities perfectly with your overall marketing and sales activities? There are many individual tasks, and it would be so much easier to get it all handled at once and by the same team. Let us help!

We know one size never fits all when it comes to marketing programs. Our experts will set up a complete plan including all services best suited for your specific needs. Tell us what you need, and together we'll find the best solution to achieve optimal results for your business. Below are some of our complete program options. Call us to talk about your personalized custom plan and offer.
Standard Complete Package
This sample standard package gives you a head- start on everything you need to start building a solid online presence.
This package includes the following services:
SEO for five pages
Facebook / Instagram Ads: Basic – Full Campaign Build & Split Testing, up to $500 ad spend/month
Google Ads: Basic; up to $500 ad spend/month
Social Media Management: 1 platform, 3-4 posts/week
Blog: 1x 1,000 words/month
eBook: 3 eBooks/year
Plus Complete Package
This package includes the following services
SEO for ten pages
Facebook / Instagram Ads: Standard – Full Campaign Build & Split Testing, Retargeting, ongoing management & optimization; up to $1k ad spend/month
Google Ads: Standard; up to $2k ad spend/month
Social Media Management: 2 platforms, 2-3 posts per week on each platform
Blog: 2x 1,000 words/month
eBook: 6x eBooks/year
Pro Complete Package
Our sample Pro package really does it all for you – you won't have to worry about a thing.
This package includes the following services:
SEO for 15 pages
Facebook / Instagram Ads: Premium – Full Campaign Build & Split Testing, Retargeting, ongoing management & optimization; up to $4k ad spend/month
Google Ads: Premium; up to $5k ad spend/month
Social Media Management: 2 platforms, 1 post/weekday on each platform
Blog: 2x 1,000 words/month
eBook: 12x eBooks/year