Introduction
In the digital landscape, visibility is everything. As a head of marketing or digital marketing, you're well aware of the struggle to cut through the noise and make your brand stand out. You're grappling with low brand awareness, the need for high-quality leads, and the task of delivering measurable results. Enter the game-changer: Paid Social Media Marketing Services.
In today's technologically driven market, social media isn't just a platform for casual interactions. It's a powerful marketing tool that, when leveraged correctly, can significantly boost your brand's online presence. In this article, we delve into the world of social media marketing, focusing specifically on paid services.
We'll explore how SocialSellinator, a holistic digital marketing agency, uses strategic and data-driven approaches to supercharge your brand's online visibility. If you're ready to transform your social media marketing strategy and generate the authentic engagement your brand deserves, keep reading. This isn't just an option; it's your next strategic move. From understanding the power of paid social media marketing services to exploring SocialSellinator's unique approach, this article will serve as your comprehensive guide to boosting your online presence.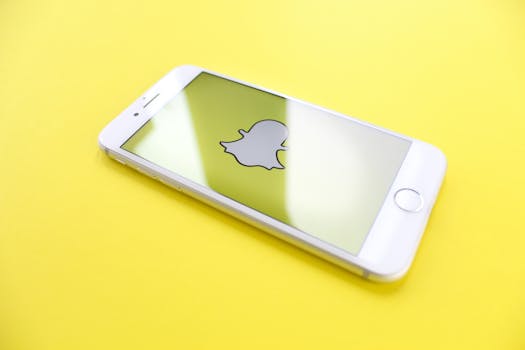 Understanding Social Media Marketing
In an increasingly digitized world, understanding and leveraging the power of social media has become a necessity for businesses. Let's delve deeper into the world of social media marketing and unravel its significance for your business.
What is Social Media Marketing?
Social media marketing is a multifaceted approach that uses popular social media platforms, like Facebook, Instagram, LinkedIn, and Twitter, to achieve your marketing and branding goals. It's not just about posting content randomly; it requires a strategic plan with clear, measurable objectives. From maintaining your profiles and posting engaging content to responding to customer interactions and building a community around your brand, social media marketing encompasses a wide range of activities. Moreover, it includes paid social media advertising, allowing your business to reach larger volumes of targeted users.
Importance of Social Media Marketing
Social media marketing is a powerful tool to boost your brand's online presence. It allows you to humanize your business, build relationships, increase brand awareness, generate leads, and drive traffic to your website. Social media platforms provide both direct and indirect lines of communication with your audience, enabling you to engage with them in meaningful ways. The larger and more engaged your audience is on social media networks, the easier it will be for you to achieve your marketing goals.
In fact, statistics show that the average US adult spends 2.25 hours on social media every day. Over 70% of people who have a positive experience with a business on social media are likely to recommend that business to their networks. This demonstrates the undeniable value of a well-executed social media marketing strategy.
Different Social Media Platforms and Their Significance
Different social media platforms cater to different demographics and offer unique ways of engagement. Facebook, with its vast user base, is ideal for reaching a broad audience and building brand awareness. Instagram, with its focus on visuals and stories, is great for showcasing your products or services and connecting with a younger audience. LinkedIn is the go-to platform for B2B marketing, professional networking, and thought leadership. Twitter, with its real-time updates, is perfect for customer service, news, and trending topics. Understanding the unique strengths of each platform can help you tailor your strategy and maximize your results.
In conclusion, social media marketing is a vital tool for businesses looking to thrive in the digital landscape. By leveraging the right platforms and strategies, you can increase your brand awareness, connect with your target audience, and drive business growth. SocialSellinator's comprehensive suite of digital marketing services can help you navigate this landscape and unlock the true potential of social media marketing.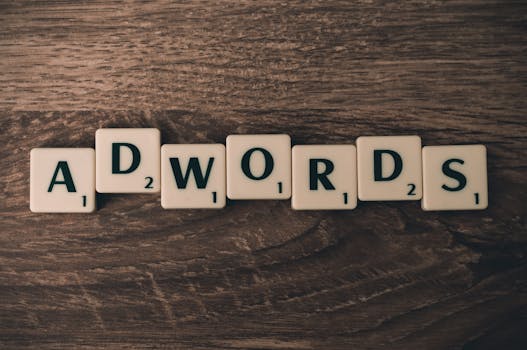 The Power of Paid Social Media Marketing Services
A leap from organic to paid social media marketing services is a game-changer for any brand seeking to amplify its digital presence. But what exactly are these services, and how can they turbocharge your online visibility?
What are Paid Social Media Marketing Services?
Paid social media marketing services encompass the creation, implementation, and management of paid advertising campaigns on various social media platforms. These campaigns are designed to reach a broader audience than organic strategies, targeting specific demographics based on data such as age, location, interests, and online behavior.
Paid social media ads can take various forms, ranging from sponsored posts and in-feed ads to Stories ads and carousel ads. Platforms like Facebook, Instagram, LinkedIn, and Twitter offer comprehensive ad management systems that allow marketers to craft highly targeted campaigns, track their performance, and optimize them for maximum ROI.
Benefits of Paid Social Media Marketing Services
Paid social media marketing provides an array of benefits that can supercharge your online presence and boost your brand's visibility:
Expanded Reach: Paid social media campaigns allow your brand to reach far beyond your existing followers, tapping into a vast pool of potential customers. As Thrive Internet Marketing Agency explains, such services leverage social media data to dissect audience demographics and craft a targeted strategy.

Increased Brand Awareness: Collaborating with similar brands or industry leaders on social media platforms can significantly expand your brand's visibility, as described in this article.

Targeted Advertising: Paid ads can be tailored to target specific demographics, ensuring your content reaches the right people at the right time.

Fast, Measurable Results: Unlike organic strategies, paid social media marketing delivers results quickly. Additionally, the performance of your ads can be tracked and optimized in real-time, allowing for continuous improvement.
How Paid Social Media Marketing Services Can Boost Your Online Presence
An active social media presence is crucial in today's digital age. However, the power of paid social media marketing lies in its ability to amplify your online visibility exponentially.
Paid social media marketing services can boost your online presence by engaging with a larger and more diverse audience. They can help you connect with potential customers who might not have found your brand otherwise, and convert them into loyal customers.
Moreover, these services enable you to compete on an equal footing with larger, more established brands. By leveraging data-driven strategies and focusing on ROI, as our ideal buyer persona values, paid social media marketing can help small to midsize businesses punch above their weight in the digital arena.
In conclusion, to truly harness the power of social media marketing, moving beyond organic strategies and investing in paid social media marketing services is a must. They offer a proven, cost-effective way to boost your online presence, increase brand awareness, and drive business growth.
SocialSellinator's Approach to Social Media Marketing
SocialSellinator understands the power of a strong online presence and the impact it can have on your business. To capitalize on this, we've developed tried and tested strategies that place your brand at the forefront of your industry. Let's delve into our comprehensive digital marketing strategy, customizable solutions, and the experienced team that makes it all possible.
Our Comprehensive Digital Marketing Strategy
Our strategy goes beyond just posting content on your social media profiles. We take a 360-degree approach, considering all aspects of your digital presence. We begin by understanding your business goals and tailoring a unique strategy that aligns with these objectives. We stay on top of industry trends, ensuring your brand is always relevant and appealing to your audience.
We create targeted strategies for each platform, maximizing reach and engagement. Our goal is to drive traffic to your website and social media accounts, resulting in improved conversions. Finally, we analyze data and metrics to identify areas of improvement and make necessary adjustments, ensuring maximum ROI.
Customizable Solutions for Your Business
At SocialSellinator, we understand that every business is unique, which is why we offer customizable solutions. We work closely with your team to understand your customers and prospects, their preferences, and the content that engages them the most. Based on this, we execute a social media advertising campaign that targets the platforms they frequent most.
Our solutions are tailored to your needs, whether it's increasing brand awareness, driving leads, or improving customer engagement. Each campaign is underpinned by data-driven decision-making, ensuring your marketing dollars are utilized effectively and deliver tangible ROI.
Our Experienced Team and Cutting-Edge Strategies
Our team of seasoned professionals bring a wealth of experience in managing social media and digital marketing campaigns. We specialize in creating engaging social media posts, writing informative blogs, optimizing SEO, and creating eye-catching videos and graphics.
Our experts work with your marketing and design teams to develop highly targeted, engaging ads that inspire your audience to take action. We continually monitor and optimize your campaigns, ensuring all ads and content meet your audience's needs.
In a rapidly evolving digital landscape, our team stays ahead of the curve, leveraging cutting-edge strategies and innovative tools to deliver unmatched results. At SocialSellinator, we're not just an agency; we're a partner committed to helping you achieve your business goals through effective social media marketing.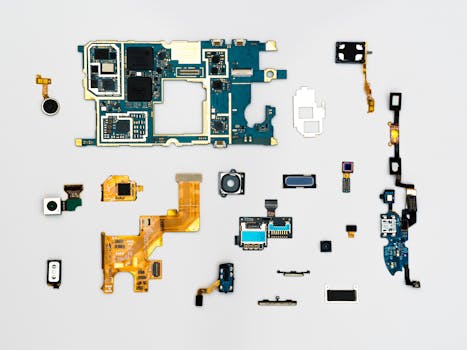 Services Offered by SocialSellinator
At SocialSellinator, we pride ourselves on offering a comprehensive suite of services designed to empower businesses to thrive in the digital space. Our specialized services are tailored to meet the unique needs of your brand and help you overcome your specific marketing challenges.
Visibility is the lifeline of digital marketing. Our Search Engine Optimization (SEO) services are central to this, enhancing your online visibility and attracting high-quality traffic to your site. This includes keyword research, on-page and off-page SEO, and link building. But our services don't stop there. Our content creation services provide your website with engaging, SEO-friendly content that resonates with your audience and drives action. This content serves as the foundation for your marketing campaigns, creating awareness for your brand and enhancing your search engine efforts.
Website Design and Maintenance
Your website is the digital face of your brand. It should not only be visually appealing, but also user-friendly and responsive. Our website design services ensure just that. Additionally, we understand the importance of keeping your website up-to-date and running smoothly. Our website maintenance services take care of all the backend work, freeing you up to focus on what you do best - running your business.
Automation and Analytics
Efficiency and data-driven decision making are key in digital marketing. Our automation services streamline your marketing processes, saving you time and resources. Meanwhile, our analytics services allow us to track, measure, and analyze your digital marketing performance. This data-driven approach ensures you're getting the most out of your marketing efforts and allows us to continuously optimize your strategy for even better results.
Social Media Marketing and Management
In today's digital age, social media is a vital tool that businesses can leverage to reach a wider audience, engage with customers, and build their brand's online presence. Our social media marketing services include managing your social media accounts, creating engaging content, and implementing effective social media advertising strategies. We aim to help you connect with your audience on a deeper level, build brand loyalty, and drive website traffic.
SocialSellinator's approach to digital marketing is a comprehensive one, ensuring every aspect of your online presence is managed with expertise and precision. We strive to deliver results that align with your business objectives and boost your online presence, thereby enhancing your brand's reach and influence in the digital space.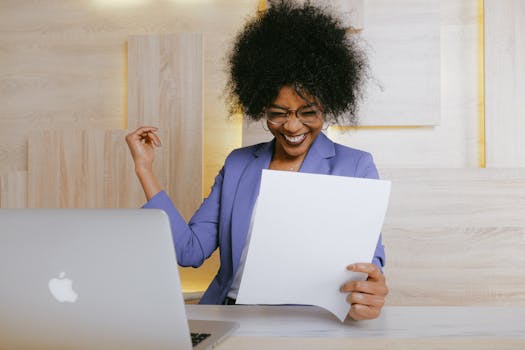 Case Studies: Success Stories of SocialSellinator's Clients
Let's delve into the success stories of our clients who have reaped the rewards of our comprehensive digital marketing strategy. These case studies underscore the transformative power of social media marketing, especially when tailored to the unique needs of the businesses we serve.
Client 1: Boosting Online Presence Through Paid Social Media Marketing
Our first client, a small business operating in a competitive B2C landscape, struggled with low brand visibility and poor online engagement. They were eager to boost their online presence but found it challenging to break through the noise on various social media platforms.
Enter SocialSellinator. Our team implemented a dynamic paid social media marketing strategy that targeted the client's ideal customers across multiple platforms. By leveraging the power of Facebook Ads, Instagram Ads, and LinkedIn Lead Generation, we were able to dramatically increase their brand visibility.
The results were significant: the client experienced a 60% increase in brand awareness and a 35% uptick in website traffic within three months of implementing the strategy. This surge in online visibility and engagement translated into increased leads and conversions, proving the effectiveness of a well-executed paid social media marketing campaign.
Client 2: Achieving Business Goals with Comprehensive Digital Marketing
Our second client, a midsize B2B organization, was grappling with a lack of quality leads and an inconsistent digital marketing strategy. They needed a solution that would not only increase the volume of leads but also improve their quality.
Using a data-driven approach, SocialSellinator developed a comprehensive digital marketing strategy that included SEO, content marketing, and targeted social media campaigns. This integrated approach resulted in a 45% increase in high-quality leads and a 30% improvement in lead conversion rate.
This case study underscores the fact that paid social media marketing is most effective when it's part of a comprehensive digital marketing strategy.
Client 3: Maximizing ROI with SocialSellinator's Services
Our third client, a franchise struggling to maximize their ROI from digital marketing campaigns, turned to SocialSellinator for help. They were spending a significant amount of their marketing budget on initiatives that were not delivering the desired results.
We audited their current strategies, identified areas of waste, and implemented a streamlined, data-driven strategy focused on high-ROI activities. By leveraging our free tools like the Social Media Revenue Calculator and the Ad Spend Calculator, we were able to fine-tune their campaigns and significantly increase their ROI.
These case studies demonstrate the transformative impact of SocialSellinator's services. Whether you need to boost your online presence, achieve your business goals, or maximize your ROI, we have the expertise and tools to make it happen. Power up your business with SocialSellinator, your partner in digital marketing success.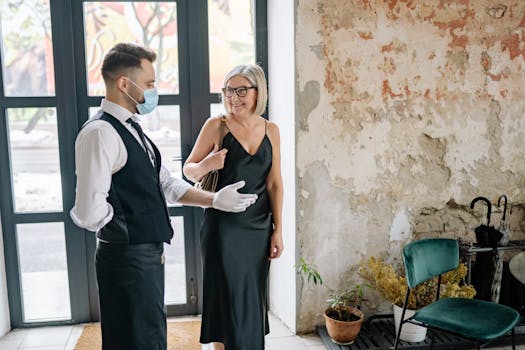 Why Choose SocialSellinator for Your Digital Marketing Needs
When it comes to digital marketing, we understand that every business is unique. That's why we don't offer one-size-fits-all solutions. Instead, we tailor our strategies to align with your business goals. From SEO optimization to social media marketing, we're committed to delivering results that matter.
Our Commitment to Your Success
At SocialSellinator, we're not just a digital marketing agency. We're your strategic partners, dedicated to propelling your business to new heights. We work tirelessly to increase your brand awareness, generate high-quality leads, and boost your revenue.
We understand that superficial metrics don't cut it. That's why we focus on genuine interactions that lead to customer loyalty and ultimately, sales. Our data-driven strategies are designed to track, measure, and optimize your campaign's performance, ensuring every dollar you invest shows a return.
Our Proven Track Record
We don't just talk about results - we deliver them. Our track record of client success speaks volumes about our dedication and expertise. Through our efforts, we've helped businesses increase overall traffic, expand their reach, and boost their bottom line.
From local businesses to multi-location companies, we've assisted hundreds of industry leaders in achieving their business goals through targeted ads on social media. You don't have to take our word for it, hear it straight from our clients on our testimonials page.
Get in Touch with Us
Ready to transform your digital marketing strategy and propel your business to new heights? Don't wait another day to start reaping the benefits of a data-driven, results-oriented approach.
Contact SocialSellinator - your premier digital marketing agency - today. Reach us at 1-888-874-3791 or send us a message through our contact form. Discover the power of strategic, data-driven digital marketing with SocialSellinator – your success is our success.
In the dynamic and ever-evolving world of digital marketing, staying competitive requires staying ahead of the curve. And that's exactly what you get when you partner with SocialSellinator. Choose us for your digital marketing needs, and let's unlock your online potential together.
Conclusion
Just as a grand finale brings a fireworks display to its breathtaking end, we wrap up our discussion on boosting your online presence through paid social media marketing services. The importance of these services in the digital era is as clear as crystal - they are no longer a luxury, but a necessity for businesses of all sizes. From increasing brand awareness to driving quality leads and ensuring a robust ROI, paid social media marketing services are the key to unlocking the door to digital success.
Choosing a partner like SocialSellinator to handle your digital marketing needs ensures you get the best of the best. Our team of skilled experts, backed by a proven track record, crafts customized strategies that align with your business objectives. We don't just offer services; we offer solutions. Solutions that are data-driven, results-oriented, and designed to elevate your brand's digital presence.
But don't just take our word for it. Our success stories speak volumes about our commitment to delivering transformative results, as we've done for countless clients. From boosting online presence to achieving business goals and maximizing ROI, we've helped our clients write their digital success stories.
In the grand scheme of things, it's not just about surviving in the digital world; it's about thriving. And with SocialSellinator by your side, you're equipped to do just that. So why wait? It's time to unleash the power of social media marketing and write your own success story. Your digital dominance awaits with SocialSellinator - your partner in navigating the digital marketing landscape.
As we conclude our discussion, remember this: In the digital world, your brand's presence is as important as its existence. Let us help you make your mark. Together, let's make your digital dreams a reality.