In today's digital age, where the internet has become the marketplace for goods and services, small businesses are facing an uphill battle. The competition has become fiercer, consumer behavior has changed, and the methods to reach potential customers have evolved. This is where the importance of digital marketing comes into play. It's no longer a luxury but a necessity for small businesses to survive and thrive.
For many small businesses, the challenge lies in effectively managing their digital marketing strategies. They often lack the time, resources, and expertise to keep up with the fast-paced digital world. And when they turn to freelancers for help, they often find themselves dealing with unreliable service and less-than-optimal results.
The solution? Partnering with a reliable digital marketing agency. This article will guide you through the process of choosing the right digital marketing agency for your small business. We'll delve into the importance of digital marketing, identify your business's needs, discuss key factors to consider when selecting an agency, and showcase some of the top digital marketing agencies suitable for small businesses.
Whether you're a B2B or B2C business struggling with low brand awareness, lack of leads and revenue, or the need for quality work that drives results - this guide is for you. Let's dive in!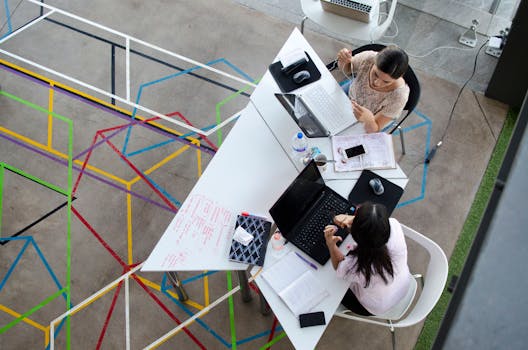 Understanding the Importance of Digital Marketing for Small Businesses
In the digital age, the phrase "out of sight, out of mind" has never rung truer. With consumers increasingly turning to the internet to search for products and services, the importance of a robust digital presence for small businesses cannot be overstated. Digital marketing has become a crucial driver of business growth, helping companies extend their reach, engage with customers, and ultimately improve their bottom line.
One of the key benefits of digital marketing is that it levels the playing field for small businesses. Unlike traditional marketing methods that often require significant budgets, digital marketing allows businesses of all sizes to compete effectively with a relatively modest investment. Whether it's through social media, email campaigns, or search engine optimization (SEO), digital marketing tools empower businesses to reach a global audience without breaking the bank.
Digital marketing also offers the advantage of measurability. With traditional marketing, it's often difficult to gauge the effectiveness of your campaigns. Digital marketing, on the other hand, provides clear metrics that allow you to track your return on investment. This data-driven approach enables small businesses to continually refine their strategies and improve their results.
Moreover, digital marketing allows for highly targeted marketing. By leveraging customer data, businesses can create personalized campaigns that resonate with their audience. From creating engaging social media posts to writing informative blogs, businesses can tailor their content to meet the unique needs and interests of their customers.
However, effectively managing digital marketing activities can be challenging, especially for small businesses that may lack the time or resources to do so. This is where a digital marketing agency can make a significant difference. A professional agency not only brings expertise and experience to the table but also provides reliable services that can drive business results, increase brand awareness, and generate leads and revenue. SocialSellinator, for instance, specializes in managing social media and digital marketing for B2B and B2C businesses, delivering tailored strategies that drive business growth.
In conclusion, digital marketing is not just a nice-to-have but a must-have for small businesses in today's digital world. With the right strategies and a professional agency by your side, you can harness the power of digital marketing to grow your business and stay a step ahead of the competition.
Identifying Your Small Business's Digital Marketing Needs
Just as a doctor wouldn't prescribe medicine without diagnosing the patient first, you can't choose a digital marketing agency without identifying your business's marketing needs. The digital landscape is vast, and each business has unique requirements based on its industry, target audience, and goals. To create an effective digital marketing strategy, you need to understand what you want to achieve and how marketing can help you reach those objectives.
Establish Your Goals: Are you looking to improve brand awareness, generate leads, boost website traffic, or increase sales? Clearly defined objectives give you a roadmap for your marketing efforts and make it easier to measure success.
Target Audience: Who are your ideal customers? Understanding your target audience's demographics, interests, and online behavior helps to design an effective digital marketing strategy that resonates with them.
Budget: How much are you willing to invest in digital marketing? Having a clear budget helps ensure that your marketing efforts are cost-effective and gives you a better idea of which services you can afford.
Current Marketing Efforts: What marketing strategies have you used in the past, and how successful were they? Evaluating your current marketing efforts helps identify areas of improvement and guide your future strategy.
Competitor Analysis: What are your competitors doing well in terms of digital marketing, and where are they falling short? A competitive analysis can uncover opportunities to differentiate your brand and gain a competitive edge.
Skills Gap: What digital marketing skills does your team lack? Identifying these gaps can help you choose a digital marketing agency that has the specific expertise you need.
Remember, no two businesses are alike, and neither are their marketing needs. A one-size-fits-all approach rarely works in digital marketing. By identifying your unique needs, you can find an agency like SocialSellinator that offers a tailored approach to meet your specific objectives. Whether it's social media management, content creation, SEO, or LinkedIn lead generation, a good agency will guide you through the process and help you make the most of your marketing investment.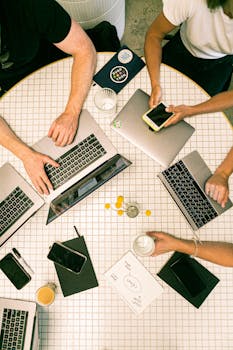 Key Factors to Consider When Choosing a Digital Marketing Agency
Choosing the right digital marketing agency for your small business is like finding the perfect pair of shoes: it needs to be a comfortable fit, match your style, and take you in the direction you want to go. Here are some key factors to consider when making your selection:
Expertise and Experience
Does the agency have a proven track record in your industry? Have they worked with businesses of your size and type before? You'll want to find an agency that understands the unique challenges and opportunities presented by your sector. Be sure to ask for case study examples that demonstrate the agency's ability to deliver measurable results.
Services Offered
Not all agencies offer the same services, and not all services will be relevant to your business. Identify your digital marketing needs first - are you looking for SEO, social media management, content creation, or PPC advertising? Once you have a clear idea of what you need, make sure the agency you're considering offers those services. Some, like SocialSellinator, even provide LinkedIn lead generation, which can be a powerful tool for B2B businesses.
Pricing and Packages
Cost is always a significant factor for small businesses. Digital marketing agencies often customize their pricing based on your business's needs, so it's important to communicate your budget upfront. Be wary of agencies that promise unrealistic results for a low price - remember, you often get what you pay for. Look for transparency in pricing and a clear explanation of what each package includes.
Client Reviews and Testimonials
Reviews and testimonials give you a glimpse into the experience of working with the agency. Check online review sites, Google Business listings, and social media for feedback from previous clients. Don't just look at the star-rating - read the comments to see if clients seem satisfied with the results, pricing, and interaction style of the agency.
Communication and Reporting
Last but not least, find out how the agency communicates with their clients. Do they provide regular reports detailing the performance of your campaigns? Will you have a dedicated account manager who you can reach out to with questions or concerns? Effective communication is crucial for a successful partnership.
Remember, the goal is to find a digital marketing agency that aligns with your business's needs and goals. By considering these factors, you'll be well on your way to making a choice that drives your business forward.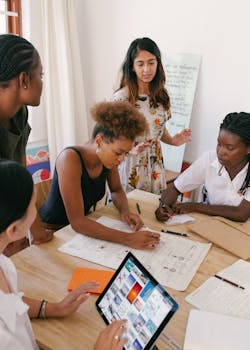 Top Digital Marketing Agencies for Small Businesses
When it comes to your business's digital marketing efforts, it's essential to partner with an agency that understands your unique needs and goals. Here are some top-notch digital marketing agencies that have a proven track record of delivering results for small businesses.
SocialSellinator
If you're looking for a digital marketing agency that specializes in social media marketing, look no further than SocialSellinator. With a focus on increasing brand awareness and generating leads, their team of experienced experts creates engaging social media posts, informative blogs, and eye-catching videos and graphics. They also offer SEO services to drive the visibility of your brand.
Straight North
Straight North is a digital marketing agency known for its expertise in pay-per-click (PPC) and search engine optimization (SEO) services. They also offer website design, graphic design, and content writing, making them a comprehensive choice for small businesses.
WebFX
WebFX stands out for its focus on artificial intelligence (AI) and data-driven insights. They offer a range of services, including website design, social media marketing, SEO, PPC advertising, Amazon marketing, and email marketing.
SEO Discovery
SEO Discovery offers a range of affordable a la carte options, making it a great option for small businesses with tight budgets. Their services include SEO, social media marketing, PPC advertising, content writing, website management, and influencer marketing.
Lyfe Marketing
For businesses looking to boost their social media presence, Lyfe Marketing is a top choice. They offer a range of services, including social media marketing and advertising, PPC, and email marketing.
Ignite Visibility
Ignite Visibility is a great option for multi-location businesses. They offer website design, SEO, local search marketing, PPC, social media marketing, and email and text marketing services.
Hibu
Hibu offers an affordable all-in-one solution for small businesses, with services including website design, listing management, reviews management, social media marketing, SEO, PPC and display advertising, and email marketing.
Thrive
If you run an ecommerce business, consider Thrive. They offer services such as website design, listing management, reviews management, social media marketing, SEO and content marketing, link building, email and text marketing, and Amazon marketing.
Fiverr Pro
Fiverr Pro offers affordable project-based services, making it a great option for businesses that need specific tasks completed. Their services include website design, social media marketing, SEO, PPC advertising, Amazon marketing, content marketing, email marketing, and graphic design.
Choosing the right digital marketing agency can make a significant difference in your business's online presence and overall growth. Consider your specific needs and budget when making your decision.
How SocialSellinator Stands Out as a Digital Marketing Agency for Small Businesses
In the crowded digital marketing landscape, SocialSellinator stands out by offering a unique blend of expertise, comprehensive services, and a track record of success. Here's a closer look at what makes SocialSellinator a leading choice for small businesses seeking to improve their digital marketing efforts.
Unique Selling Proposition
What sets SocialSellinator apart is their ability to create engaging, smart, and unique content that helps businesses stand out in their field. They understand that to outperform competitors, it's crucial to amplify your brand message while delivering insightful and actionable content that resonates with your prospects.
Moreover, their focus on growing your network connects you with key buyers and decision-makers, ultimately boosting sales and increasing revenue. This careful blend of content creation and network growth is what makes SocialSellinator's approach so effective.
Services and Solutions
SocialSellinator offers a comprehensive suite of digital marketing services, tailored to meet the unique needs of small businesses. Their social media management services are designed to grow your brand's online community and engage with the right audience. They handle everything from content curation to comment management, ensuring your social media presence is both active and effective.
Additionally, their blog writing and content marketing services help create a robust foundation for all your marketing campaigns. Whether you're focusing on search engine efforts, social media management, paid traffic, or influencer campaigns, SocialSellinator ensures your brand is being represented in a positive and impactful way.
To further enhance your online presence, SocialSellinator also provides SEO services that boost your Google ranking, increasing demand generation and filling your sales funnels. Their Facebook and Google Ads management services are well-optimized and designed to drive sales, while their LinkedIn lead generation strategies help your business attract potential customers in this age of inbound marketing.
Client Success Stories
But don't just take our word for it - SocialSellinator's success is backed up by numerous client testimonials. For instance, Chris Cole, CMO of Spicely Organics, highly recommended SocialSellinator after they successfully improved his company's social following. Meanwhile, Naveen Joshi, CMO of Taazaa, praised SocialSellinator for their flexibility and ability to translate business needs into effective marketing tactics.
These testimonials and more showcase the tangible impact that SocialSellinator can have on a small business's digital marketing efforts. Whether it's boosting social media followings, translating business needs into effective strategies, or providing insightful support and strategies, SocialSellinator has a proven track record in delivering results.
In a nutshell, SocialSellinator is a robust, comprehensive digital marketing agency that offers a unique approach to help your small business succeed. With their extensive range of services and proven results, they stand out as a top choice for small businesses looking to enhance their digital marketing efforts.
Conclusion
Stepping into the world of digital marketing may seem daunting, but with the right partner like SocialSellinator, it becomes a journey of growth, visibility, and success. They bring to the table a potent combination of expertise, diverse service offerings, and a track record of client success. Their commitment to understanding and addressing your small business's unique needs sets them apart in the industry.
When it comes to choosing a digital marketing agency for your small business, it's crucial to find a partner that understands your vision, goals, and can deliver quality work that drives results. SocialSellinator has demonstrated its prowess in helping businesses amplify their digital presence, generate leads, and increase revenue.
Remember, the success of your digital marketing efforts is heavily dependent on the agency you choose. So, don't settle for less. Invest in a partner that prioritizes your success and offers a tailored approach to meet your business needs.
The world of digital marketing is dynamic and ever-evolving. Staying competitive requires staying ahead of the curve, which is why it's crucial to partner with a digital marketing agency that is always a step ahead, just like SocialSellinator. Their dedication towards staying updated with the latest trends and technologies ensures that your business is always at the forefront of the digital landscape.
In conclusion, your small business deserves a digital marketing agency that is as passionate about your success as you are. With SocialSellinator, you gain more than just a digital marketing agency; you gain a partner dedicated to propelling your business to new heights. With their expertise, commitment, and proven strategies, the path to digital success is clear. Now it's time to take that step forward.