Introduction
In the bustling city of Boston, the digital marketing landscape is as diverse and dynamic as its historic streets. With a thriving tech sector and a wealth of educational institutions fueling innovation, Boston is home to some of the best digital marketing agencies in the United States, including SocialSellinator. Digital marketing has become a cornerstone of success for businesses as it allows them to connect with their customers on a new level, engage with their audience in real-time, and drive measurable results that impact their bottom line.
In today's digital era, businesses cannot afford to overlook the importance of online visibility and a robust digital presence. It's no longer a question of if you should invest in digital marketing, but when and how much. In fact, the digital marketing scene in Boston is so vibrant and competitive that it's not just about having an online presence anymore. It's about having the right strategies in place to cut through the noise and make your brand heard.
We at SocialSellinator understand this. As a top digital marketing agency in Boston, MA, we are dedicated to helping businesses navigate the complex digital landscapes, driving engagement, and achieving business objectives. Our team of digital marketing experts specializes in social media management, content creation, SEO, and more, offering a comprehensive suite of services designed to address the unique needs of businesses in today's digital age.
But who are the real players in Boston's digital marketing scene? And how do you choose the right one for your business? Here's a quick overview:
| Top Boston Digital Marketing Agencies | Services Offered | | --- | --- | | SocialSellinator | Social Media Management, Content Creation, SEO, LinkedIn Lead Generation | | Brick Marketing | SEO, Content Marketing, Social Media Marketing | | Brafton | Content Marketing, SEO, Social Media Marketing | | PreApps | Mobile App Marketing | | SmartSites | Web Design, PPC Marketing, SEO | | Solid Digital | Web Design, Branding, Custom Development | | Mad Fish Digital | SEO, PPC, Digital Strategy, Content Marketing |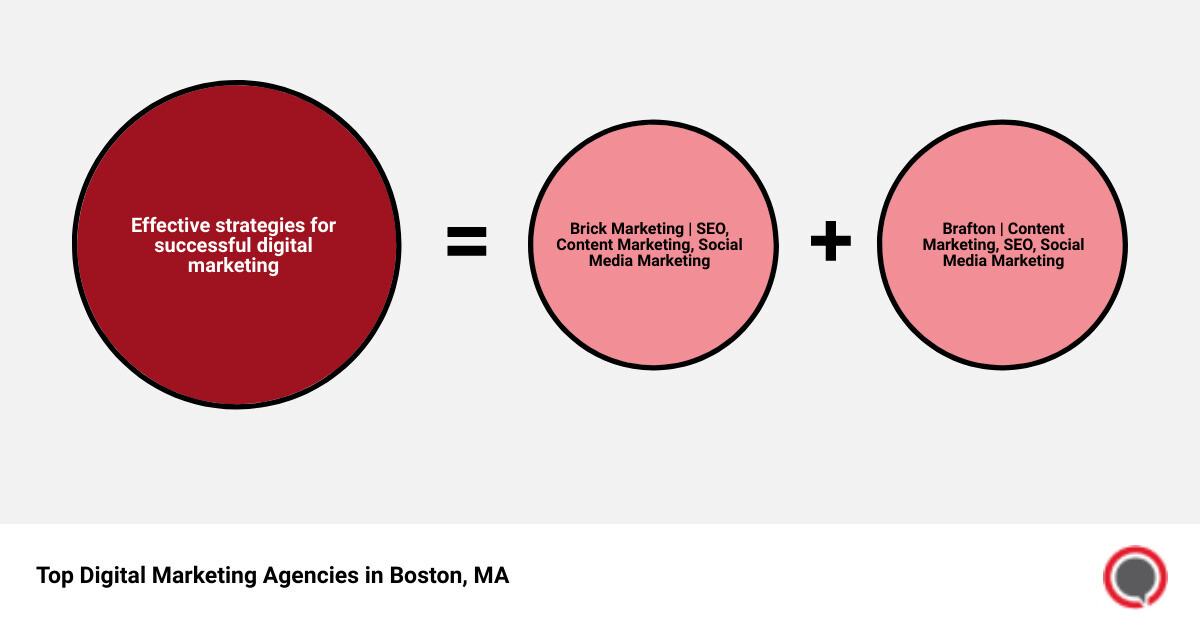 In this article, we'll dive deeper into the world of digital marketing in Boston, introducing you to the top digital marketing maestros who have made a name for themselves in this fiercely competitive market. We'll explore what makes them stand out, how they can help your business grow, and why Boston could be the perfect place to find the digital marketing partner you've been looking for.
Why Choose a Digital Marketing Agency in Boston?
Boston, affectionately known as Beantown, is not just a city of champions when it comes to sports. It's also a hub of champions in the digital marketing world, with some of the best marketing agencies calling Boston their home.
The Unique Advantages of Boston-Based Digital Marketing Agencies
Boston-based digital marketing agencies like SocialSellinator bring a broad spectrum of advantages to the table. Firstly, the city is known for its thriving digital marketing scene. The city's agencies have garnered recognition for their exceptional work and innovative strategies, offering a full range of services to cater to various business needs. With numerous digital agencies to choose from, businesses can easily compare offerings and select the one that best aligns with their goals .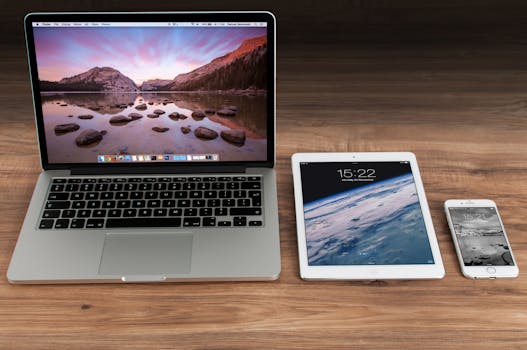 Additionally, Boston's reputation as a hub of innovation and technology translates to its marketing agencies. These agencies are not just staying abreast of the latest digital trends, they're often at the forefront, leading the charge with cutting-edge technologies and innovative strategies. This means businesses partnering with a Boston-based agency are likely to receive the latest and most effective marketing solutions .
Boston's Educational Institutions and Startup Culture Fostering Innovative Marketing Approaches
Boston's educational landscape plays a significant role in its robust marketing ecosystem. The city's elite universities and colleges are renowned for their marketing programs, producing a steady stream of marketing graduates who bring fresh ideas and perspectives to the agencies they join. This continuous influx of talent helps keep Boston's marketing scene dynamic and innovative .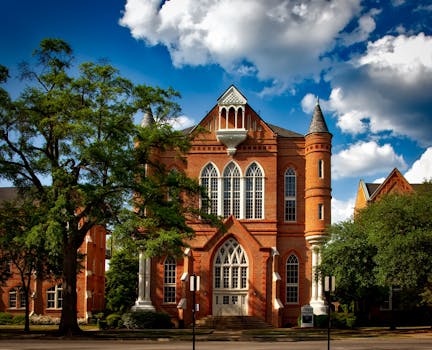 Furthermore, Boston's burgeoning startup scene has led to groundbreaking marketing challenges and ideas. Startups, with their innate need for innovation and disruption, often push marketing agencies to think outside the box and develop unique approaches to help them stand out in a crowded market.
Aligning With a Marketing Agency That Understands Your Specific Industry or Target Demographic
Finally, one of the key advantages of choosing a Boston-based agency is the likely alignment with your specific industry or target demographic. Boston is home to a diverse range of industries, from tech startups to B2B businesses, e-commerce ventures, and professional service providers. This diversity means that Boston-based agencies, like SocialSellinator, typically have extensive experience across a wide range of sectors. They understand the unique challenges and opportunities associated with different industries and can tailor their strategies accordingly .
In summary, choosing a Boston-based digital marketing agency provides a host of advantages, from access to innovative strategies and cutting-edge technologies to a deep understanding of various industries and target demographics. Whether you're a tech startup seeking to establish a strong digital presence or a B2B business looking to expand your reach, Boston's digital marketing maestros are well-equipped to help you achieve your goals.
The Value of Digital Marketing Agencies
In the bustling cityscape of Boston, digital marketing agencies are revolutionizing the way businesses connect with their target audiences online. These agencies offer a plethora of services, from search engine optimization (SEO) and content creation to social media management and pay-per-click advertising. But, what value do these services bring to your business, and are digital marketing companies worth it?
Comprehensive Suite of Digital Marketing Services
Digital marketing agencies in Boston, such as SocialSellinator, offer an extensive range of services designed to optimize your online presence and connect you with your target audience effectively.
As our expert at SocialSellinator explains, "We offer a holistic approach to digital marketing, encompassing everything from social media marketing and content creation to SEO and PPC campaigns". This comprehensive approach ensures all aspects of your online presence are aligned and working together to achieve your business goals.
To illustrate, SEO strategies can enhance your website's visibility on search engines, attracting more organic traffic to your site. Social media management can help you cultivate a community of loyal followers and potential customers. Content creation, on the other hand, can establish your brand as an authority in your industry, building trust with your audience. Lastly, PPC advertising is an effective way to drive immediate traffic to your website, especially for new websites or when launching new products or services.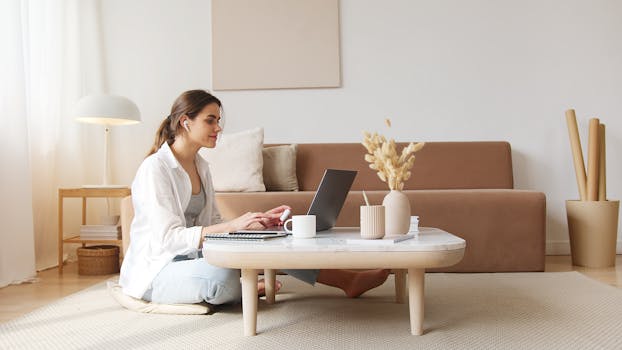 Return on Investment (ROI)
Investing in digital marketing services can yield significant returns for your business. According to the source, "Digital marketing is totally worth the price tag, as long as you don't cut corners when picking an agency." Essentially, the success of your investment hinges on choosing a reputable digital marketing agency that delivers consistent results.
Furthermore, agencies often have access to advanced analytics and reporting tools, allowing businesses to track and measure the effectiveness of their marketing efforts and make data-driven decisions. This can provide a clear picture of the return on investment (ROI) for your digital marketing initiatives, ensuring every dollar spent is driving value for your business.
Are Digital Marketing Companies Worth It?
To answer this question, it's essential to consider the unique needs and circumstances of your business. If you're struggling to manage your digital marketing efforts effectively or lack the necessary expertise in-house, partnering with a digital marketing agency can be a strategic move.
As our expert at SocialSellinator explains, "We address the challenges head-on with our comprehensive suite of digital marketing services. From social media marketing and content creation to PPC campaigns and SEO optimization, we offer a holistic approach that's tailored to meet their specific needs."
In essence, a digital marketing agency can free up your time to focus on core business operations while experts handle your online marketing. This can lead to improved brand visibility, increased web traffic, a boost in high-quality leads, and ultimately, a significant impact on your bottom line.
So, are digital marketing companies worth it? Absolutely, as long as you choose the right agency that aligns with your business goals and delivers measurable results.
In the next section, we will delve into who the top digital marketing agencies in Boston are and what they can offer your business. Stay tuned!
Top Digital Marketing Agencies in Boston
Boston is a hub of innovation and creativity, and this extends to its digital marketing scene. In this city teeming with tech-savvy professionals, you'll find a wealth of digital marketing agencies, each with its unique specializations and strengths. Let's explore some of the top players in the Boston digital marketing landscape.
Revenue Boomers: Your Social Media Maestros
First on our list is Revenue Boomers, a full-service digital marketing agency that prides itself on its mastery of social media marketing. They leverage ads in the digital space to help businesses expand their reach and engagement. Whether you need assistance with SEO, Google AdWords, local SEO, or organic SEO, Revenue Boomers has got you covered.
Their holistic approach, that goes beyond the scope of most social media agencies, makes them stand out. Their commitment to encompassing broader aspects of digital marketing, while mastering the social media marketing industry, is notable.
Fenway Group: Boston's Local Expert
Next up is the Fenway Group, a Boston-based agency with a deep understanding of the local market. Their unique services are tailored to meet the specific needs of businesses operating in the Boston area, making them an excellent choice for local companies looking to make a mark on their home turf.
Social Thrive: Redefining Online Profiles
Social Thrive takes a unique approach to digital marketing, focusing on creating and managing your online presence across various platforms. From Facebook and Instagram to Twitter and LinkedIn, they make sure your brand resonates with your target audience and fosters relationships that translate into business growth.
Boston SEO Geeks: Boosting Your Online Visibility
If SEO is your primary focus, then Boston SEO Geeks might be your best bet. They excel in boosting your online visibility through organic search, staying updated with the latest Google algorithm changes, and employing advanced SEO techniques.
My Media Management: Integrating Traditional and Digital Strategies
My Media Management bridges the gap between traditional and digital marketing, offering integrated marketing solutions that are both innovative and effective. From SEO and PPC to content marketing and social media management, they provide comprehensive services to help your brand thrive in the digital world.
Brick Marketing: Building Brands with Digital
Brick Marketing is another top digital marketing agency in Boston that offers results-focused services. They specialize in SEO, content marketing, social media, PPC, and website development solutions, ensuring your business has a robust and efficient digital strategy.
TheeDigital: Web Design Wizards
TheeDigital stands out for its expertise in web design. They understand the crucial role your website plays in your digital marketing strategy and work to ensure it's not just visually appealing but also optimized for search, user-friendly, and conversion-focused.
Rore Media: Tailoring to Your Needs
Rore Media offers an individualized approach to digital marketing. They take the time to understand your business, industry, and target audience, and then craft a customized digital marketing plan that aligns with your unique goals and objectives.
Rise SEO Services: Dominating the SEO Scene
Rise SEO Services specializes in SEO and is dedicated to helping businesses improve their rankings, drive more traffic to their websites, and increase conversions. They use up-to-date SEO strategies and techniques to ensure your business stays ahead of the competition.
Ask the Egghead: Full-Service Web Design and Development
Ask the Egghead rounds out our list with its full-service web design and development solutions. They're not just about creating aesthetically pleasing websites - they ensure your site is functional, user-friendly, and optimized for search, providing a strong foundation for your digital marketing efforts.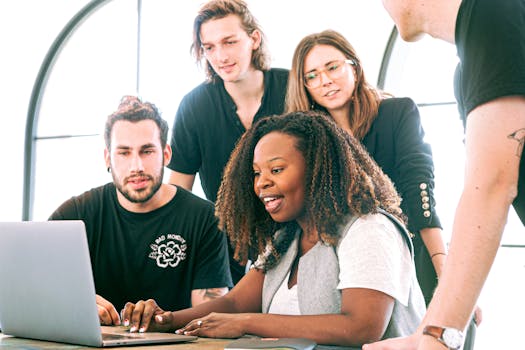 In conclusion, each of these agencies brings something unique to the table. Choosing the best digital marketing agency for your business depends on your specific needs, goals, and budget. However, if you're looking for a digital marketing agency that offers a holistic approach, prioritizes authentic engagement, and delivers results, then we at SocialSellinator are here to help. Visit SocialSellinator to elevate your digital marketing game.
How to Get the Most Out of Your Digital Marketing Agency
To unlock the full potential of your digital marketing efforts, it's essential to build a strong and effective relationship with your chosen agency. The key to a successful partnership lies in open communication, clear goal-setting, and the active solicitation and implementation of customer feedback.
The Power of Customer Feedback in Elevating Digital Marketing Services
The voice of your customers is crucial in shaping your digital marketing strategy. As our expert at SocialSellinator points out, one of the most important steps in growing a digital marketing agency is gathering customer feedback. Understanding what your customers appreciate about your services, as well as identifying areas for improvement, provides invaluable insights for strategic refinement.
As a business, it's important to actively seek this feedback and communicate it to your digital marketing agency. This collaborative approach ensures that your marketing efforts are constantly evolving to meet the needs and expectations of your target audience.
Effective Collaboration with Your Digital Marketing Agency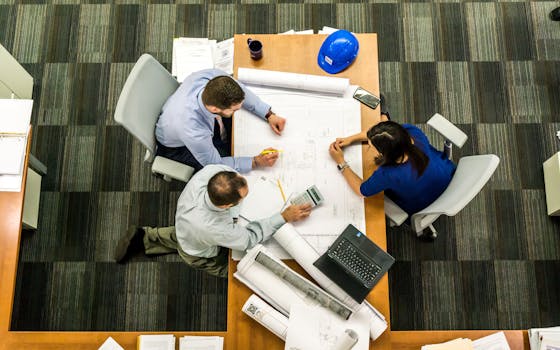 Collaboration is at the heart of a successful relationship with your digital marketing agency. As highlighted in SocialSellinator's guide to choosing the right digital marketing agency, an agency should be seen as a partner in your business growth.
This partnership requires clear communication and transparency. Ensure that your agency fully understands your business goals and that their strategies align with these objectives. Regular progress updates and open channels for feedback are key to fostering effective collaboration.
Clear Communication and Goal Setting: The Path to Success
Even with an expert agency managing your digital marketing, staying informed and involved is vital. Understanding the strategies being employed, monitoring progress, and being a proactive part of the decision-making process is crucial.
Goal setting is another fundamental component of a successful digital marketing strategy. It's essential to have a clear understanding of what you want to achieve. This could be increasing brand awareness, driving more traffic to your website, generating qualified leads, or improving your conversion rates.
Once these goals are established, communicate them clearly to your digital marketing agency. This ensures that your marketing efforts are geared towards achieving these specific objectives, maximizing the effectiveness of your campaigns and delivering a high return on investment.
Navigating the digital marketing landscape can be a daunting task, but with the right agency by your side, your business can thrive in the online world. At SocialSellinator, we are committed to helping our clients achieve their marketing goals through our comprehensive suite of digital marketing services. Our approach is rooted in authentic engagement and data-driven strategies, ensuring that every dollar spent on marketing shows a return.
In the dynamic world of digital marketing, the key to success lies not just in choosing the right agency, but in forging a productive and collaborative partnership that drives your business towards its goals.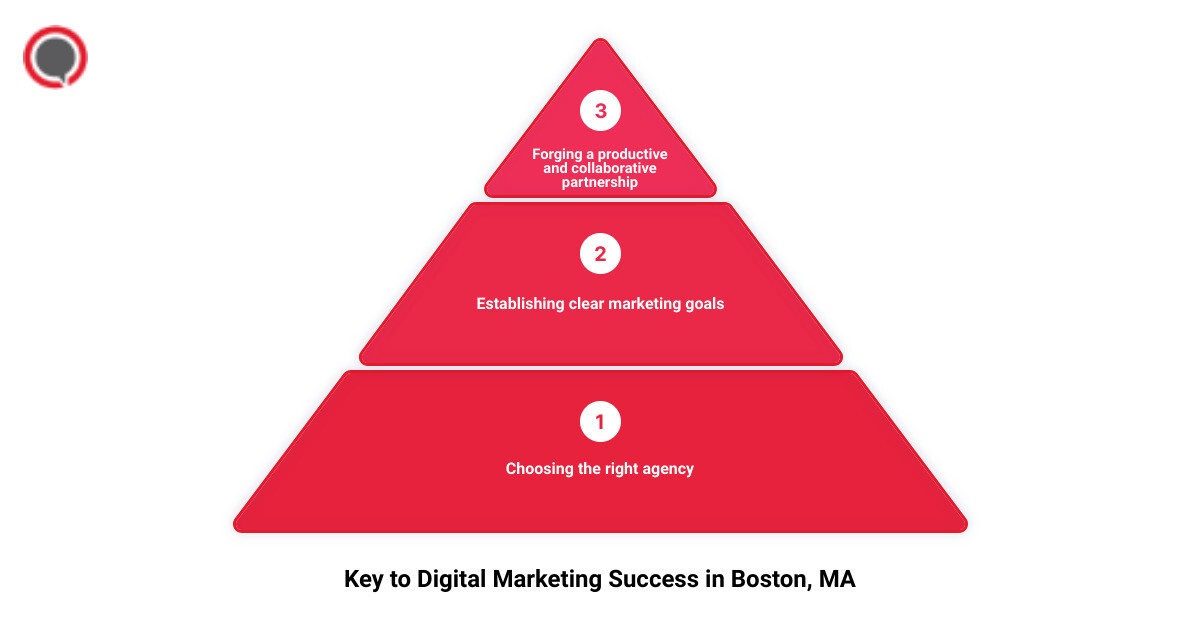 Conclusion
Recap of the Top Digital Marketing Agencies in Boston
In the digital era, Boston has become a beacon for innovative marketing strategies and solutions, thanks to its elite universities, growth of startups, and the presence of world-class marketing agencies. Through this article, we have explored top digital marketing agencies in Boston like NoGood, Boathouse, Boston Digital, Imarc, Eri Design, and Fuel Online among others, all of which bring their unique strengths to the table.
From their specialization in SEO, content creation, PPC, to social media marketing, these agencies have helped numerous businesses amplify their online presence, engage with their target audience, and drive business growth.
The Importance of Choosing the Right Digital Marketing Agency for Your Business
However, the key to successful digital marketing is not just about hiring a top-rated agency; it's about aligning with a partner that truly understands your business, industry, and target demographic. An agency that offers personalized, data-driven strategies, and emphasizes authentic engagement. One that provides extensive reporting and insights, enabling you to track their impact and make informed, long-term business decisions.
This kind of partnership not only maximizes the return on your marketing investment but also frees you to focus on your core business goals.
Discover the SocialSellinator Difference
At SocialSellinator, we embody all these qualities. As the top digital agency for corporate solutions, we pride ourselves on our commitment to delivering the best marketing solutions tailored to each client's specific needs. Our team of experts offer a holistic approach, specializing in everything from social media marketing, content creation, to PPC campaigns and SEO optimization.
Whether you are a head of marketing or digital marketing in a small to midsize business, grappling with challenges like low brand awareness, lead and revenue deficiency, or quality and results, SocialSellinator isn't just an option; it's your next strategic move.
We invite you to schedule a free digital marketing consultation with us today. Discover firsthand how our data-driven strategies, authentic engagement, and focus on ROI can help your business thrive in the digital landscape.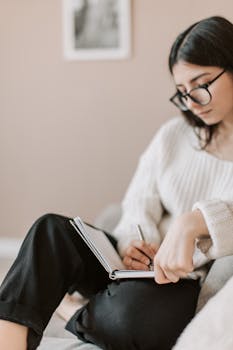 In the fast-paced world of digital marketing, let SocialSellinator be your trusted partner in navigating the complexities and unlocking success. Elevate your digital marketing game with SocialSellinator today!