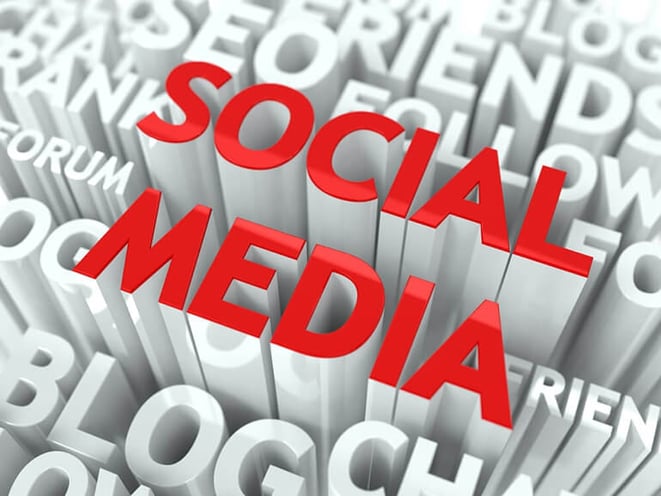 The year 2020 was unprecedented for social media as the pandemic forced people inside their homes. Social media platforms have not only become one of the primary sources of information and connection, but they also served as a distraction.
The stronger your foundations are, the likelier your social media strategy would succeed. For starters, do not long for unattainable goals because you will only end up frustrated. Start small and build from there after getting your confidence going.
Here are some useful tips that will help enhance your social media content marketing strategy:
1. Audit your channels
Before crafting your strategy, you need to know what you are planning for in the first place. Below are some of the questions that will guide you:
Which platforms are you most active--Facebook, Instagram, YouTube, or Twitter?
What is your peak activity on the particular channel?
Where do you attribute the peak metric?
Have you replicated its success since?
Which channel did you abandon, and what was your reason for doing so?
What is the reason for the poor performance, and what is your plan of action?
Where are your competitors most active?
Do I have the resources to devote to the particular channel or multiple channels?
Poor performance does not necessarily mean that you delete the channel. But you have to answer some hard questions going forward. But do not be pressured to have a presence on all platforms as you may spread yourself too thin.
2. Recognize new truths
Being cooped up inside your home has its distinct advantages. For one, you do not have to worry about how you look. Social media puts a lot of pressure on users to portray themselves as more successful than they are. However, research also showed that people were also less worried about their self-image on their Facebook, Instagram, and TikTok. It showed that 4 in 10 users no longer feel that pressure. The pandemic made people open up on their struggles and share them with the world. Finally, since the lockdowns have caused widespread cabin fever, it is understandable that people tend to share funny posts, videos, and ads.
3. Know yourself
Gone are the days where commerce was very straightforward--vendors sold a product based on consumer demand. Today, it is all about branding, cultivating relationships, and enhancing the customer's experience. Knowing yourself will help build your corporate identity, which, in turn, will establish the culture or voice of the company. Your identity must support your business goals. This is crucial because it will help you choose which social media channel to focus your resources on.
Facebook marketing -- Excellent for referral traffic, brand awareness, user engagement.
Twitter -- Geared toward delivery of news and information; can quickly share or curate website content.
LinkedIn -- Designed for professional networking, hiring new talent, or soliciting solutions to internal problems.
Instagram marketing -- Brand-building and storytelling; a breeding ground for influence marketing.
4. Content should support goals
Each organization has a distinct goal, and your strategy should be anchored on your objectives. For example, e-commerce websites want to increase sales and provide solutions to customer problems. Advocacy groups seek to advance an agenda, while a social goal aims to increase community outreach. How do you know if your content is driving your goals? You need to measure and analyze the metrics. With the data, you have no way to benchmark your success. For example, you count the number of unique visits funneled by your ad to determine your traffic. Auditing sales is more straightforward as you only need to measure the ROI of each social media post.
Read more: Best Marketing Campaigns
5. Learn from the big boys
Be hyperaware of lessons you can adopt for your social media strategy. The good news is that you can find roadmaps for success everywhere, particularly from big brands. They are much more capable of absorbing the blows, so they have more room for trial and error. For instance, one crucial lesson you need to learn is authenticity. Big brands learned the hard way that no amount of money can buy authenticity. People have a natural aversion to the message of "evil corporations" and "corporate overlords." Small businesses and mom-and-pop stores have no such problem as customers tend to trust them more. If you play your cards right, you can make your customers your brand ambassadors, and they will promote your products by word-of-mouth or on their social media for free. Another lesson you need to learn is accessibility. When customers feel isolated, they will turn to social media to air their complaints. Suddenly, you have a potential PR nightmare on your hands. Make sure to be active in the community you belong in, find out their nagging questions, and provide solutions to them.
6. Do not be afraid of video content
Small businesses are immediately intimidated when they hear the word video. Videos tell a story in a way that a text could not, and it is not even close. People also demand more video content from the business they support. Indeed, the cost can be daunting for small businesses. For instance, a professional video may cost you upwards of $1,000, although you can cycle the content multiple times before moving on to another project. You will also likely reap the rewards because people will share your video 12x more than text and static images. Fortunately, today's technology provides a lot of flexibility for small organizations to create their own social media videos. The video software has available templates to make your content professional-looking. Also, unlike before, where you need to purchase expensive cameras, most modern smartphones are equipped with powerful lenses to do the job.
Success is not guaranteed by having the right platform and your strategy aligning with your goals. One overlooked aspect of any social media strategy is activity. At the very least, you should post once a day on your Facebook page or three times a day on your Twitter account. But this is just an estimate. You should still measure your metrics to determine the correct number of posts for your business.
The online instant HTML converter tools make a great resource that will help you a lot in your work.