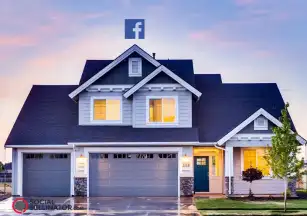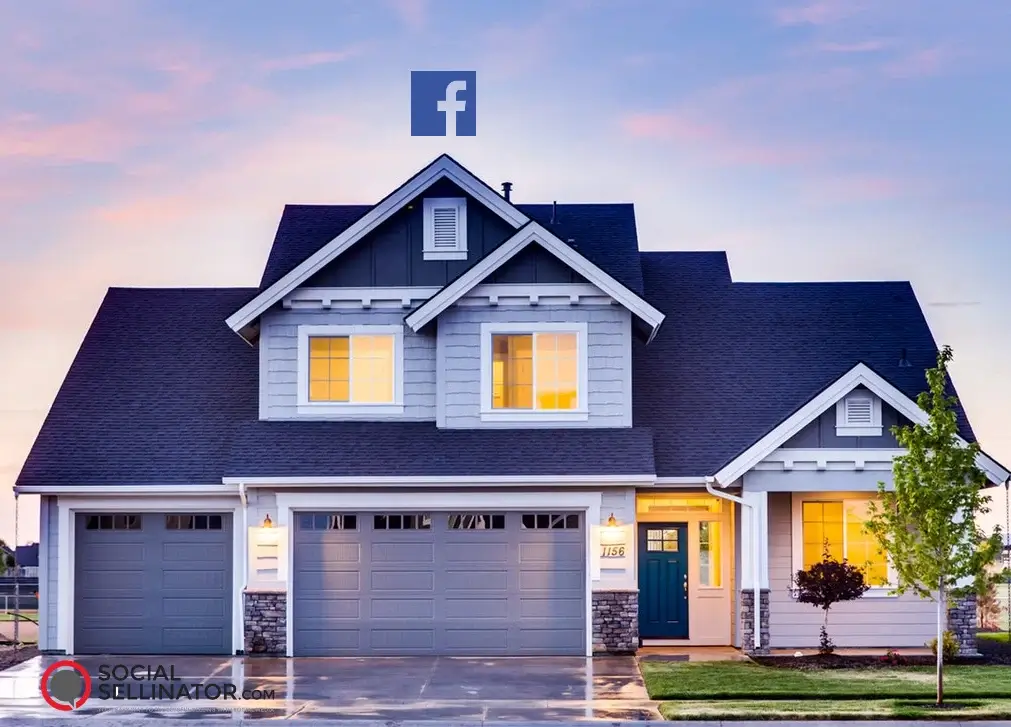 If you're interested in expanding your business, social networks, and especially Facebook, are the place to start. On average, there are about 1.59 billion daily active users on Facebook. It can be the platform of choice for photos from your last vacation or your family reunion. However, it can go much beyond that. In fact, it's becoming an excellent place for businesses to sell their products or services. Real estate included.
However, getting in on social selling can be easier said than done. There are many factors to consider, and real estate agents need to be very careful every step of the way.
So, to make things easier for all the real estate agents out there, let's see how you can use real estate social selling on Facebook.
The Creepiness Factor
Facebook is the ideal place for lead generation and conversionf. Their ads can be as targeted as you need them to be. You can use social listening techniques to find qualified leads.
You can engage with your prospective clients through comments, groups, and even private messages. It all looks good on paper.
In reality, if you don't do it right, you might come off a little creepy. The chances are that you have plenty of information about your prospective clients. Engaging that way doesn't mean you should immediately send them a message. Don't just tell people you know a lot about them and can help them find the perfect real estate.
To avoid coming off as creepy, start small. Find a shared connection, like a few of their posts, and respond to their comments. You cannot go all in at once. Nurture the relationship and give it time to grow before you offer them your services.
Brand Facebook Page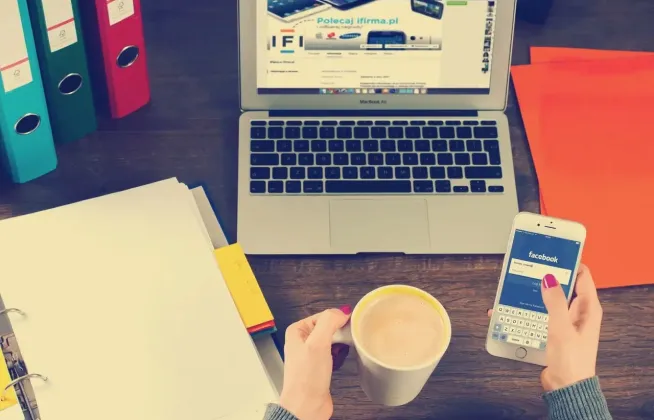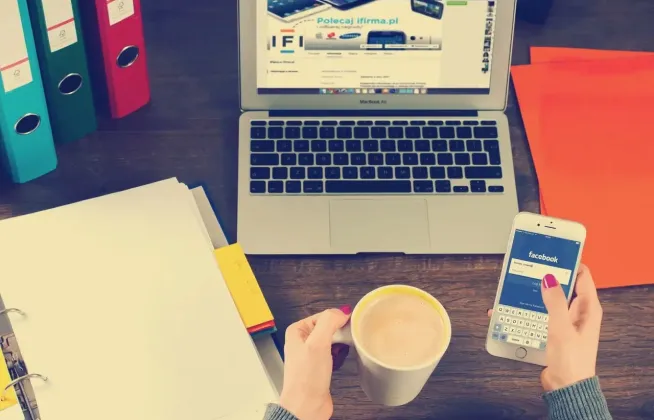 To be successful in real estate social selling, you need to start by making a brand Facebook page.
Just like a personal profile, your brand page will keep your followers informed about you and your business. You'll want them to see only accurate and current information, so be sure to update it as needed.
While you can copy your website's "About Us" section, it's much better to write something unique for your Facebook audience.
Think of your brand's Facebook page as a type of resume. You'll want to keep it short and exciting. Explain what it is that you do, state why you offer more than your competition, and include some fun facts.
Keep your Facebook page professional, but friendly and approachable at the same time. Even if you're a luxury real estate agent, being a bit more casual will work better on this platform.
Brand Facebook Group
Now that you've set your brand page up, it's time to create a brand Facebook group. While Facebook groups have been around for some time, you can now create a brand-based group and connect it to your page.
Facebook groups are very similar to forums. The members can ask questions, have discussions, and you can keep them informed. The best part is that they drive higher levels of engagement so that you can spread awareness about yourself and your brand.
There is a downside, however. Groups take a lot of time and attention. With Facebook pages, you can log in once a day (or even less frequently), and this will be fine. When it comes to groups, you need to be more active. If possible, it's always best to hire someone to manage your group for you.
Relevant Facebook Groups
Whether your own brand Facebook group is going well or not, you'll also want to join other related groups on the platform.
Doing this will allow you to spread the word about your real estate business. If you do it right, you'll establish yourself as a reliable industry leader.
For example, many local neighborhoods have their groups on Facebook (and also on Nextdoor - but that's another story). You can join them and start building your reputation in the area by engaging with your potential customers in the comments.
You can also join groups created for property listings and do the same.
Promoting your real estate business this way is excellent, as long as you aren't overly self-promotional. You can post a few links here and there that lead to your website, but don't overdo it. Engage with your potential clients by offering them free advice.
Just provide valuable information or help people solve their problems.
Content Style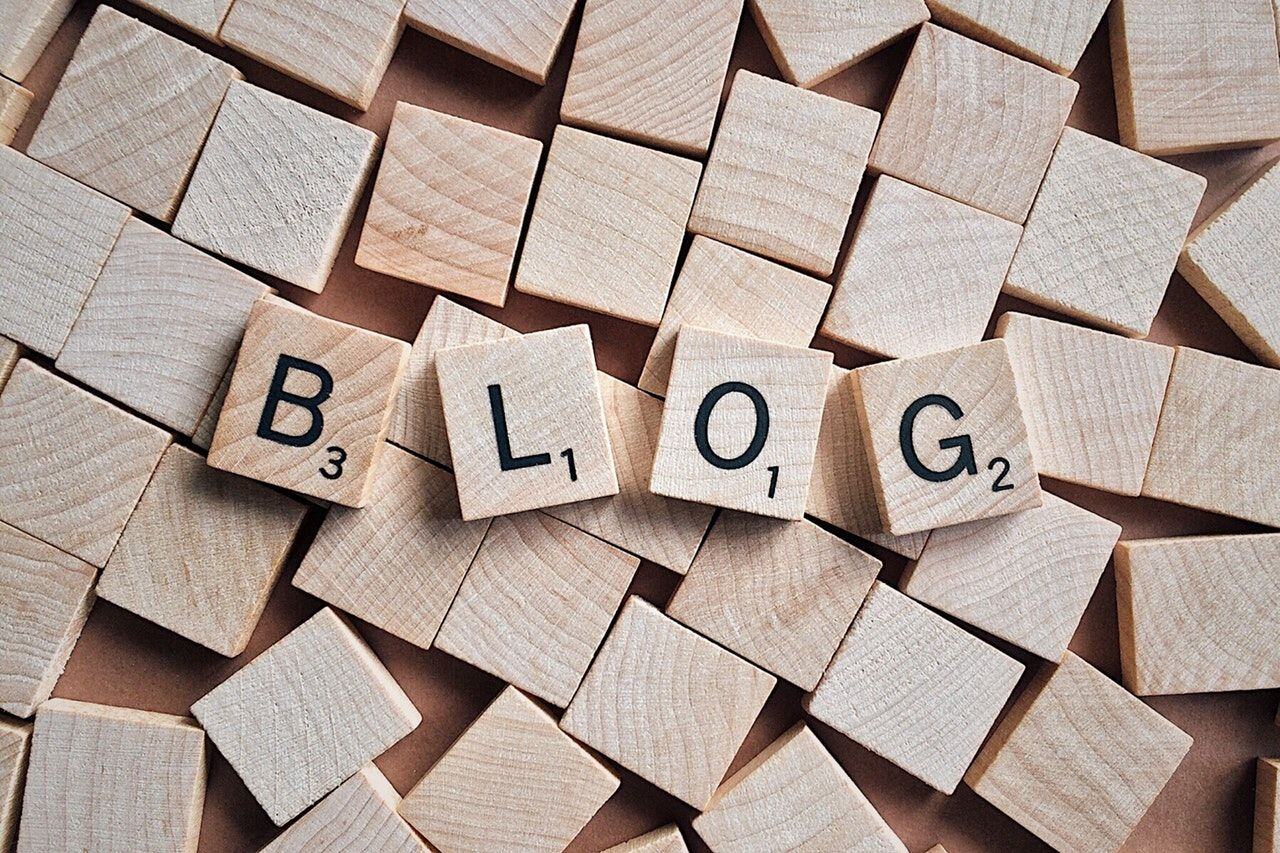 When it comes to social media, we've all heard the phrase "content is king." There's truth to this. Posting regular content is crucial if you want your followers to notice you and engage with you.
If you have a Facebook page that hasn't been active in months, you'll only seem unprofessional and disinterested. Why do you even have the page if you're not using it?
Now, while you want to be active, you'll also have to pay attention to the kind of content your posting. Currently, there are a few types of content that drive the most traffic, let's see.
Blog Posts
77% of Internet users read blog posts regularly. They can help you increase your engagement levels and allow you to spread your real estate business.
Most real estate agents are already posting blogs about the property they're selling. They describe what it looks like, which features it has, etc.
To be successful in social selling, you should do much more. Offer your readers value. They have hundreds of real estate agents at their fingertips, and if you want to stand out, you have to give them value.
Give them advice. Tell people what they should look for when buying or selling a property. Explain how they can get the best deal on the house. Information like this allows you to become a trustworthy industry expert.
Your followers will become more loyal, and they'll think of you when they need a skilled real estate agent.
Facebook Live
Facebook Live videos get ten times more comments than traditional videos. Engagement rates go through the roof when you live stream, and this can work wonders for your real estate business.
You can use Facebook Live during an open house event to promote a property you're trying to sell. Other than that, you can use it to promote your business culture.
Allow your followers to get to know you and your team better. Go live during your lunch break, or start streaming during a fun team-building activity.
When your followers get to know you, it will be easier for you to build a stronger relationship with them and generate more qualified leads.
Stories
Just as with Facebook Live, Facebook Stories can increase your engagement rates. They can be in the form of a video, or you can use pictures.
Stories a good way to promote a property. You can give your audience sneak previews of a new piece of real estate and generate more interest.
Share amusing incidents, embarrassing moments, or funny stories to connect with your followers and grab their attention.
Video Content
Over 100 million hours of video are watched on Facebook per day! Even though live videos have more commenters than regular videos, this doesn't mean you should avoid creating traditional video content.
To make your videos more engaging, you can take your audience on a virtual tour of a piece of property. Introduce your team members, and start building an active community. Funny videos tend to be more engaging, so don't be afraid to share some humorous stories.
Not all your videos have to be directly related to your real estate business. If you find that your audience reacts well to office pets, or your teammate's shenanigans, share those types of videos as well.
Facebook Ads
Nothing can improve the success rate of your social selling quite as well as Facebook ads. As we mentioned, Facebook can help you target exactly the type of audience you need.
You can start with the location, and target your audience based on their state, city, or even zip code. Target based on your followers' interests, age, and even their relationship status if that's important.
You can customize your ads and present different ads to different demographics. Targeting works especially well if you're selling in both lower and higher-income neighborhoods.
Facebook Bots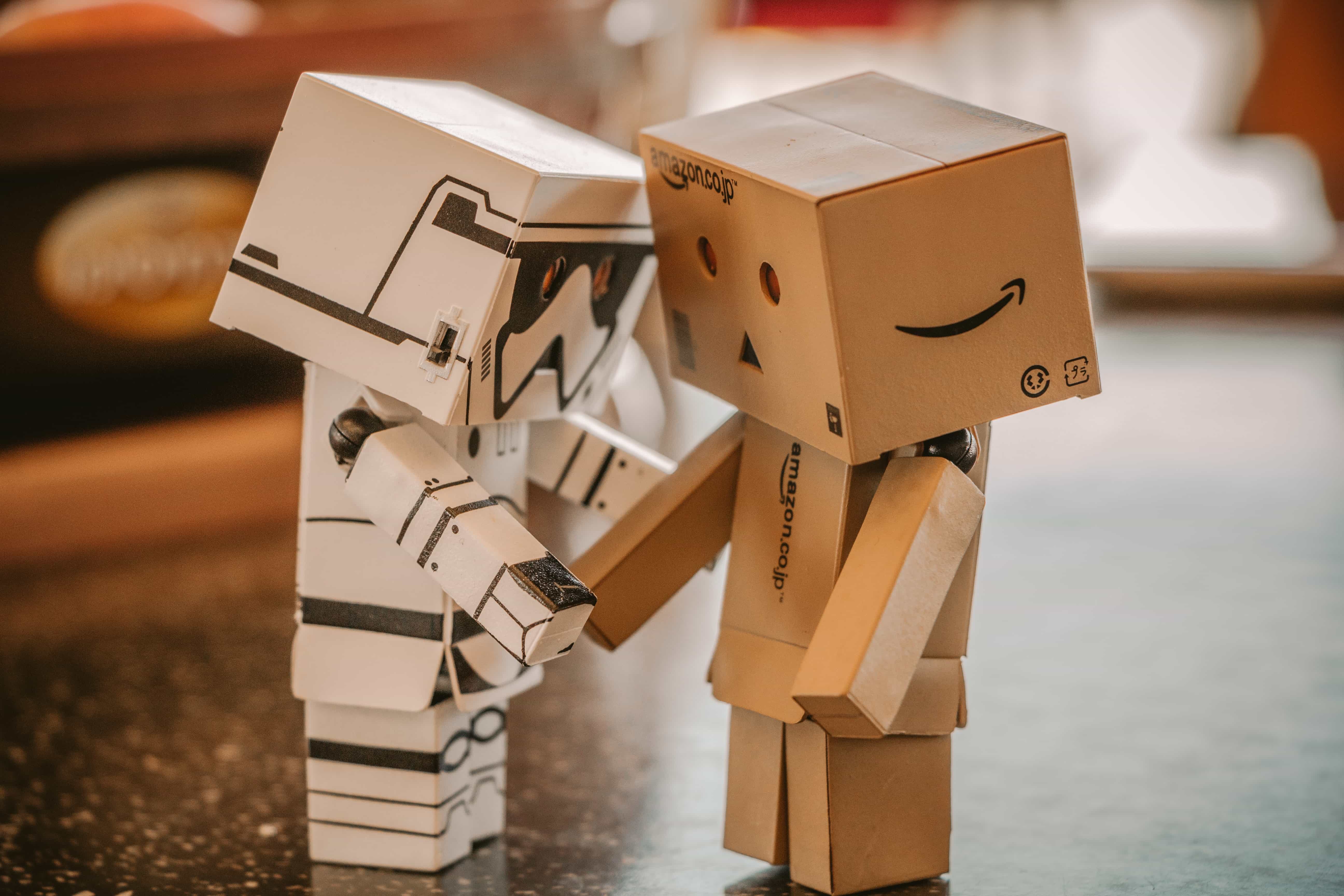 Facebook is an excellent place for your potential clients to contact you and ask questions. If you want your business to be successful, you'll need to provide quick and accurate answers.
Over 85% of Facebook users expect a response from a company within 6 hours. It doesn't matter if they've sent a message in the middle of the night. To meet this expectation, you need to get a Facebook bot.
Chatbots can be highly effective, as they can answer most questions quickly and accurately. They're easy to set up, and they allow you to be available 24/7.
Facebook Marketplace
Facebook Marketplace has recently added the "Housing" section. This section is a perfect place for promoting your property.
Since it's location-specific, you'll only be attracting qualified leads who are genuinely interested in doing business with you.
If you want to get the most out of social selling on Facebook, getting listed on the Marketplace is a must.
Conclusion
Facebook is a fantastic place for real estate agents. It offers you plenty of options to connect with your followers and generate more qualified leads.
It does take a lot of time and dedication if you want to do it right, but it pays off. You can also use this 2023 social media cheat sheet for realtors to get started. You'll quickly see your real estate business taking off.