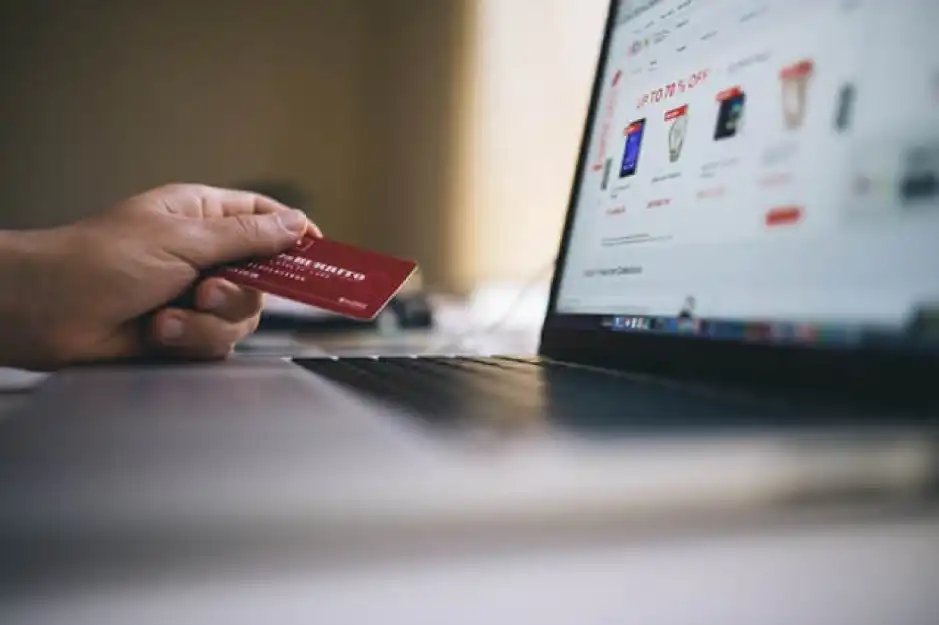 Think of copywriting, and you probably think of product descriptions, billboard advertising, and content marketing.

But copywriting is key to social selling. It's about communication, speaking to your customers as humans rather than potential sales. Read on to discover five hacks that bring copywriting and social selling together that will get you sales.

Recommended reading: How to Start Social Selling - 7 Tips to Set up Your Strategy

Go for the emotional jugular with powerful words when your customers scroll through their news feed, they're faced with a barrage of content. Consequently, it can be difficult to grab their attention.

Visuals are a great way to quickly hook a user as they scroll through Facebook. But you know what can be just as effective? Power words.

These are words that trigger an emotional reaction in the reader, eliciting a powerful response that compels a person to act. Here are just a few examples of power words that will make your followers stop in their tracks:


Inspiring
Spoiler
Secret
Cheap
All-inclusive

Different words elicit different emotions in different people. Want to inspire your customers? Use words like 'zen' and 'healthy'. Or perhaps you need to appeal to your customers' sense of greed? Try out words like 'free' or 'bonus'. For a full list of power words, you can use in your social selling, read this article.
Curiosity killed the cat (but thrills your customers)Curiosity is a curious thing. It's irresistible to consumers and is virtually guaranteed to drive clicks. And social media is the perfect platform for piquing people's curiosity. It's a place where customers are active daily, and they are more receptive to content that grabs their attention.

Check out this example from Egyptian property developer La Vista Developments: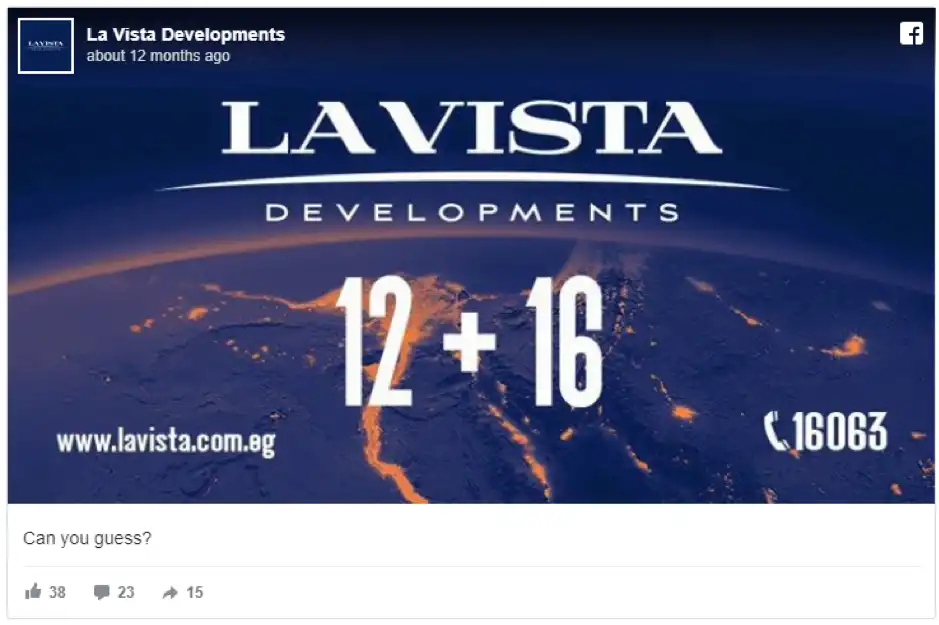 Image Facebook

Super-cryptic and mighty mysterious, the ad doesn't actually say what the developer has planned, but it piqued its follower's curiosity considerably, making for stunning social selling. The comments section was full of people trying to guess what La Vista had planned, generating significant buzz for the business.

Create teaser campaigns for an upcoming product launch and drip-feed them on social. Cryptic copywriting like La Vista's is ideal — tease your followers and leave them always wanting more. Combine this with close-up product photos that don't reveal the full picture — your audience will scramble over themselves to try and guess what it is.

Like a good magician, don't give it all away from the off. A prolonged campaign that builds on audience curiosity makes for great social selling that will boost your sales.
Embrace the active voice to tell, not ask the active/passive voice is an important distinction that surprisingly few know about.

Most of us automatically use the passive voice in our writing. It feels better, sounding more poetic and floral. But the passive voice lacks direction and is more ruminative than commanding.

The active voice, on the other hand, is more imperative. It is clear and concise and addresses the reader directly. This makes it great for compelling the reader — your customers — to act.

Let's look at an example:

Passive voice: "You can impress your friends with this stylish unicorn tee!"

Active voice: "Impress your friends with this stylish unicorn tee!"

Can you see the difference? The passive voice is weak and noncommittal, but the active voice is commanding and direct. For a real-world example of a successful active voice at work, check out this example from website creator, Shopify:

​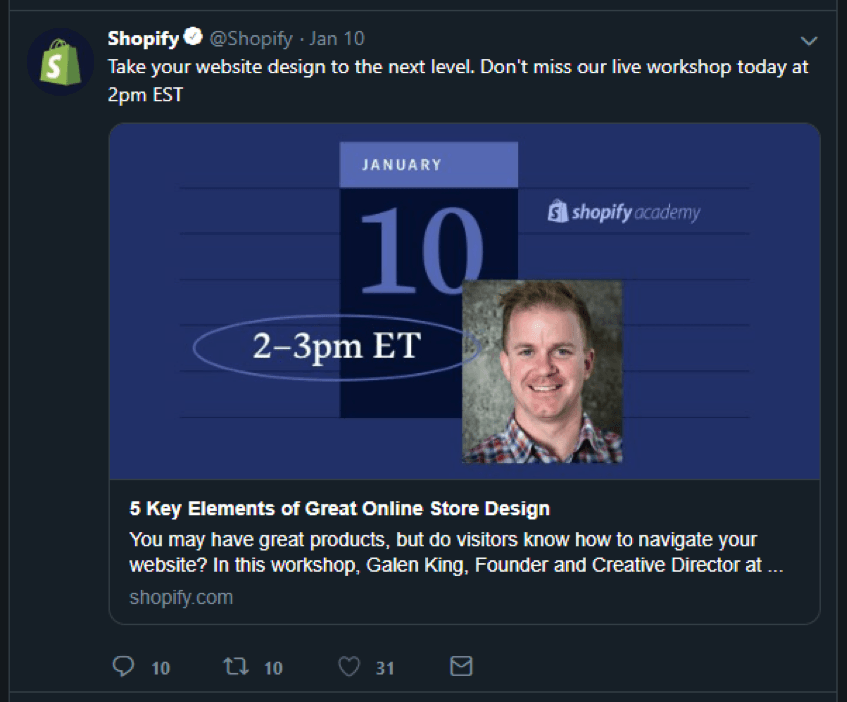 Image Twitter
​
Shopify could have written: "you can take your website design to the next level with our live workshop today," but this feels less pushy and more optional. By using the active voice, Shopify literally tells its followers to check out its live workshop, increasing engagement as a result.

Familiarize yourself with the active voice and use it in your social copy. It takes a little getting used to, and it might feel unusual at first. But get comfortable with it, and your social selling will benefit as a result.
Make customer negativity work for you last year, Twitter users were surprised to see a number of sponsored tweets from fast food chain KFC appear on their feeds. But rather than the usual promotional content, these were tweets from unhappy KFC customers, complaining about the quality of their fries.

KFC followed up these tweets by replying directly to the complainants and used the otherwise bad publicity to announce their new fries recipe.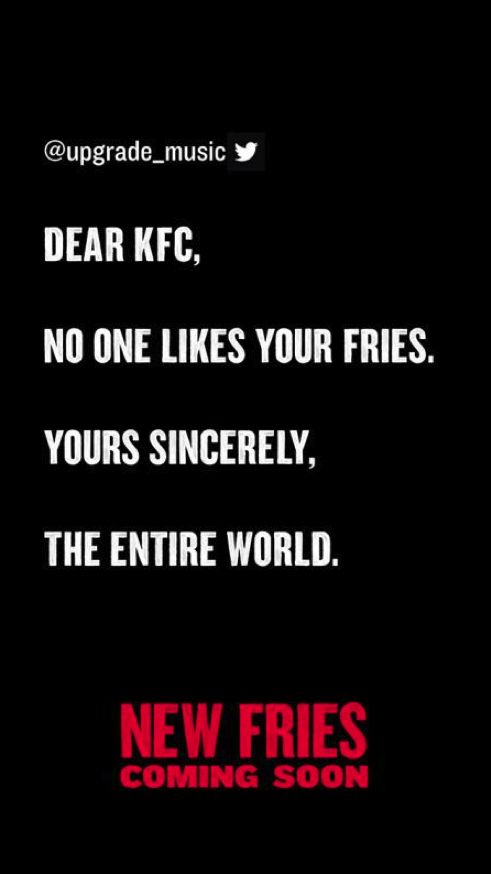 Image AdWeek

Recommended reading: 2023 Social Media Cheat Sheet for Realtors
It was a masterclass in social selling, and one made possible by their willingness to acknowledge their shortcomings. The lesson? Learn how to deal with negativity and turn it into something that benefits you.

This goes beyond KFC's smart handling of unhappy customer complaints. Not every brand can sponsor angry tweets and turn them into sparkling marketing.

But by reaching out to dissatisfied customers on social and responding in a sincere, helpful way does wonders for your brand and will actually encourage prospective customers to shop with you in the future.

But most importantly, don't shy away from your shortcomings — acknowledge that you dropped the ball, and actively work to be better in the future.
Place the most important message first in the social sphere, attention is a valuable commodity. A strong hook is vital for effective social selling, so don't waste time setting the scene — go in for the kill.

Put your key message in the first sentence of your social post. For example, if you're announcing a new product or a time-specific special offer, don't beat about the bush — just say it.

While a more gradual opening to your social post might work for less conversion-driven content such as thought leadership articles, your social selling strategy should be targeted and driven.

For example, rather than saying:

"Planning that perfect summer vacation and need some new dresses? Check out our summer discount sale today!"

Instead, say:

"Summer discount sale! Perfect for finding some summer style for your next vacation."

It lets customers know straight away what to expect, grabbing their attention immediately.

Copywriting and social selling go hand-in-hand. Delving into the nitty-gritty of language and connecting with your customers, teasing their curiosity, and playing on their emotions will improve your social selling considerably. Follow the tips above, and enjoy the benefits of copy-driven social selling today.
​

Guest post by Kayleigh Alexandra from Micro Startups www.microstartups.org, your online destination for everything startup. Micro Startups is dedicated to spreading the word about hard-working solopreneurs and SMEs making waves in the business world. Visit the blog for your latest dose of startup, entrepreneur, and charity insights from top experts around the globe @getmicrostarted.