As a business owner, you know that social media is a powerful tool to reach new customers and grow your brand. The number of people using social media sites has increased dramatically in recent years, with 42% of the world's population having a social media account. In the United States, that percentage is even higher, with 82% of Americans being active social media users.
With vast amounts of consumers using social media, it's crucial to have a plan and strategy for your social media accounts. That's where social media management tools come in. Social media management tools help you craft content, schedule posts, track analytics, and more.
But it can be difficult to know which one is the best for maximizing your social media strategies, with so many major social media platforms and management tools.
To help you make the best decision for your business, we've compiled a list of the best social media management tools in 2022. These tools will help you save time, grow your social media following, and improve your marketing efforts.
Why do I Need Social Media Management Software?
Because you can't do it all yourself!
As a business owner, you have a lot on your plate. You can't be expected to handle all of your social media accounts. Even the best social media managers and marketing agencies rely on sophisticated analysis tools and software to help them measure performance and understand what's working (and what's not).
The social media landscape is constantly changing, so it's essential to use comprehensive analytics tools. Social data tracking and social listening tools help businesses gain valuable insights into customers and what they want.
A good social media management platform will provide users with access to detailed reports and allow them to export data for further analysis. Businesses can improve customer engagement and increase sales by using a social media management platform.
Additionally, you can automate tasks with social media management tools. So you can free up your time to focus on other aspects of your marketing strategy.
A Quick Tale
How SocialSellinator helped Pars Equality Center who partnered with the Public Affairs Alliance of Iranian Americans (PAAIA) to increase awareness of participation in the 2020 census among the Iranian American community.
PAAIA turned to SocialSellinator to increase its census awareness to allow maximum participation. We designed and implemented their entire ad campaign strategy, from persona identification to content curation to running the campaign and measuring its performance.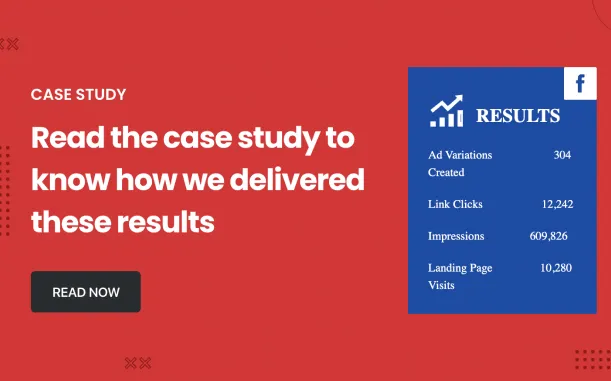 What does a Social Media Management Platform Do?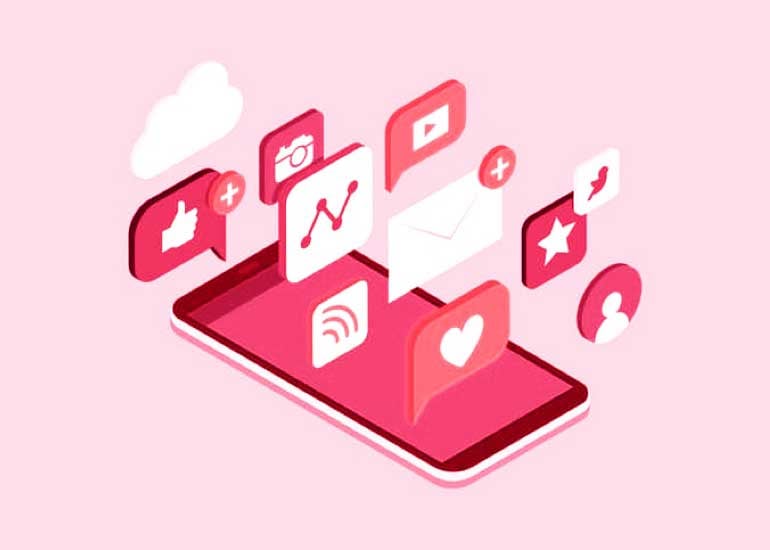 It keeps you connected to your followers, helps you publish great content, and provides analytics so you can track your progress.
This data is essential for understanding what's working on your social media channels and what isn't. You'll gain valuable insight into your social media success by examining the statistics of your followers, interactions, and interests. This information is critical. Without it, you'll be flying blind and won't be able to assess your social media management needs and improve your social media strategy.
What should I Look for in a Social Media Management Tool?
Your social media engagement plan will depend on your unique needs and goals. But there are a few notable features that all good social media management tools should have. It's essential to understand what each does and how it can help your business reach your social media goals.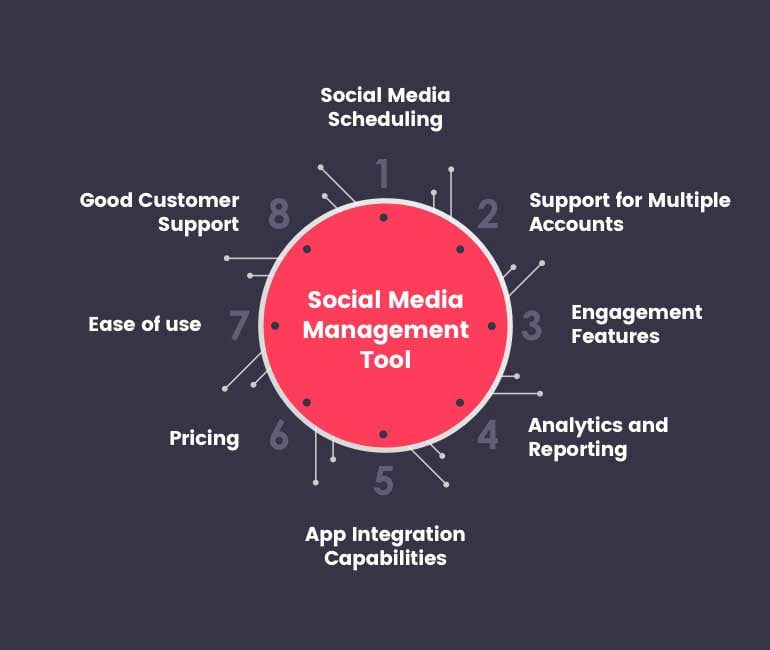 Social Media Scheduling
The ability to post content and schedule social media posts in advance is essential for any business that wants to be successful online. Posting content regularly and consistently is key to growing your following and staying top of mind with your customers.
But it can be difficult to find the time to post every day, especially if you're managing multiple social media accounts. That's where a content calendar comes in handy. It can automatically publish posts at optimum times for engagement. This way, you can ensure that your content is always timely and relevant.
Support for Multiple Accounts
Many businesses today have a presence on multiple social media channels. It can be a great way to reach more customers and build relationships. The ability to publish content across multiple platforms is essential for any business that wants to reach a wide audience.
But it's challenging to manage all of those different accounts. That's where a social media management tool comes in. A social inbox will also help keep track of all your social media activity in one place.
Engagement Features
It's not enough to just post content on social media. You also need to engage with your customers and followers. That means liking and commenting on their posts, responding to their questions and concerns, and sharing their content.
Social media tools that feature a synchronized social inbox can help you stay on top of all your online activity across different social media platforms and ensure you're engaging with your customers regularly.
Analytics and Reporting
As we mentioned before, data is key to understanding what's working on your social media channels and what isn't. Analytics features are crucial to understanding your social media activity and customers.
Any company that wants to thrive on social media must understand its audience. You need custom reports that track your progress using social media analytics to evaluate this. Look for a tool with robust reporting features to see which of your posts are performing best.
App Integration Capabilities
Social media management tools should be able to integrate with other business software, such as customer relationship management (CRM) and marketing automation platforms.
Choose a tool compatible with all the social media networks you're using, including any RSS feeds and link shorteners such as Tinyurl.com. It will make it easier to publish content and manage your accounts. You don't want to find yourself in a situation where you can't use certain features because your tool isn't compatible with your favorite social media platform.
Other considerations before deciding on a social media management software that's right for you include:
Pricing
The price of social media management tools can vary depending on the features and capabilities you need. Some social media software will offer a free plan, while others charge monthly or annual fees. Before buying into a social media management system, assess the pricing and any advanced features. Our social media pricing sheet will help you in making the right choice. You don't want to be paying for bells and whistles you don't need!
Ease of Use
The platform should be easy to use and intuitive. It should have a user-friendly interface that makes it simple to navigate in just a few clicks. The last thing you want is a tool that is so complicated that you can't figure out how to use it.
Good Customer Support
The platform should offer comprehensive support in case you have any questions or need help using the software. Read customer reviews to get an idea of what others think about the platform's customer service.
The best social media management tools will offer all of these things and more. Social media management platforms help you assess, understand customers, and track success. With these features, you can get a comprehensive view of your social media activity and make informed decisions about how to improve your strategy.
Now that we've gone over what to look for in a social media management tool, let's look at some of the best options on the market.
The Top 5 Social Media Management Tools
Without any further ado, here are our expert picks: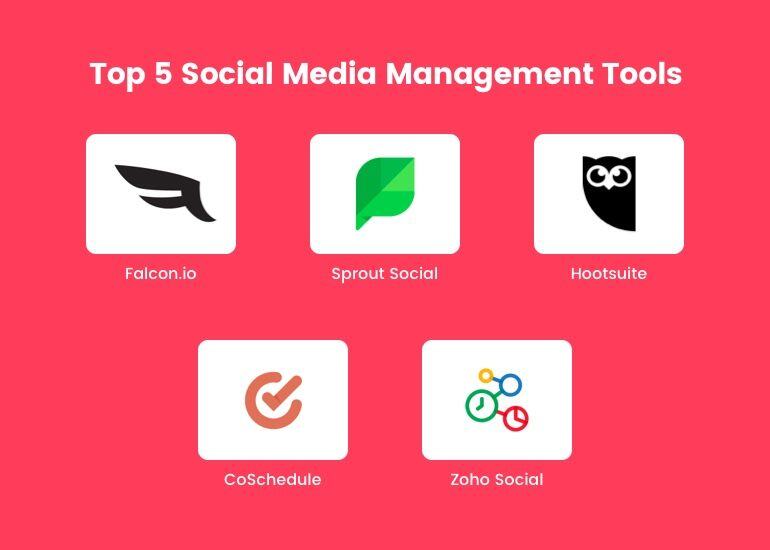 Falcon.io
Falcon.io is the perfect tool for companies that want to dominate their social media presence. With powerful analytics tools, cross-platform metrics, and KPIs, you can easily determine which of your strategies are working best and adapt quickly against the competition.
Customizable dashboards update in real-time, so you're always in control of your Facebook pages, Twitter, LinkedIn, and Instagram social accounts. And with HubSpot CRM integration, customer data is automatically synced for smarter and the best marketing campaigns. So get ready to take flight with Falcon.io!
Drawback: Pricing. The paid plans can be a bit pricey for small businesses.
Sprout Social
Sprout Social is an all in one platform. With its comprehensive analytics and reports, you can quickly understand the performance of all of your social channels and learn what needs improvement. Its easy-to-use dashboards make it a breeze to collect the data you need. If you're looking for a social media planning service with valuable insights, Sprout Social is worth checking out.
Sprout integrates with other marketing tools, making it a complete solution. By connecting your Sprout and HubSpot accounts, you can streamline team collaboration between your social and customer care teams. This will help you improve customer relationships and provide relevant content to your audience.
Drawback: Customer service. Some users have complained that the tech support team is not as responsive as they would like.
Hootsuite
Hootsuite is one of the most popular social media management apps, and for good reason. It's packed with features that help businesses of all sizes better understand and engage with their audiences. With Hootsuite's social inbox, you can see all your social media activity in one place and quickly respond to any messages or comments.
You can also use Hootsuite's scheduling feature to plan and publish social media posts across all your social media networks.
Drawback: The free plan has minimal functionality.
CoSchedule
CoSchedule is an excellent tool for businesses that want to get the most out of their social media marketing with intuitive, user-friendly features. With CoSchedule's visual content calendar, you can easily plan and publish social media posts ahead of time.
CoSchedule's intuitive Social Media Publishing feature makes publishing content a cinch. And its Social Campaign projects offer a drag-and-drop interface that makes it simple to schedule social media ads.
Drawback: The analytics feature is not as powerful as some of the other options on this list.
Zoho Social
No list would be complete without Zoho Social. Zoho Social is an expansive platform that offers all the features businesses need to manage their social media presence effectively.

With Zoho Social, you can create, publish, and schedule content, track your audience's engagement, and measure your results with detailed analytics.
Zoho Social integrates seamlessly with Zoho's more than 30 apps to provide you with an unbeatable suite of tools at a fraction of the cost of alternative solutions.
Drawback: Some users have found the interface to be a bit confusing.
Choosing Social Media Management Software for You
There you have it! Our top picks for the best social media management tool in 2022. These five platforms stand out for their features, integrations, and price. So if you're looking for a social media management services that will help you take your business to the next level, any of these would be a great choice.
There's no denying that social media marketing is challenging. It takes a lot of time, effort, and dedication to see results. But with the right tools in your toolbox, you can make social media marketing a breeze.
If you're looking for a social media management solution that will help you take your business to the next level, contact one of the expert social media marketers at SocialSellinator. We can help you choose the right social media software for your business and provide any guidance you need. Contact us today to get started!