Introduction
As a marketing or digital marketing head in a small to midsize business, you're no stranger to the trials and tribulations of making your brand visible in the crowded digital landscape. You're not just battling time and resources; you're up against competitors who are just as eager to capture the attention of your potential customers. The struggle is real, but so are the solutions. In this guide, we'll walk you through top strategies to boost your local business's online presence using the best local SEO.
Local SEO or Local Search Engine Optimization is not just a buzzword; it's a powerful strategy that can catapult your business to new heights. It's all about optimizing your online presence to attract more business from relevant local searches on Google and other search engines. When done right, it can significantly increase your brand visibility, drive high-quality leads, and improve your bottom line.
So, if you're ready to break free from the shackles of low brand awareness and lead deficiency, read on. We'll delve into why local SEO is worth the investment, the top local SEO ranking factors for 2023, and the best strategies for local SEO. We'll also introduce you to essential local SEO tools that can make your journey easier and more effective.
Finally, we'll highlight how SocialSellinator, a leader in digital marketing, can help you navigate the complexities of local SEO and transform your digital marketing game. Whether it's about creating relevant local content, ensuring your website is mobile-friendly, or getting inbound links with relevance and authority, SocialSellinator has got you covered.
Stay tuned as we unravel the mysteries of local SEO and provide you with a roadmap to boost your local business's online presence. It's not just about surviving in the digital world; it's about thriving and outshining your competitors. Let's get started!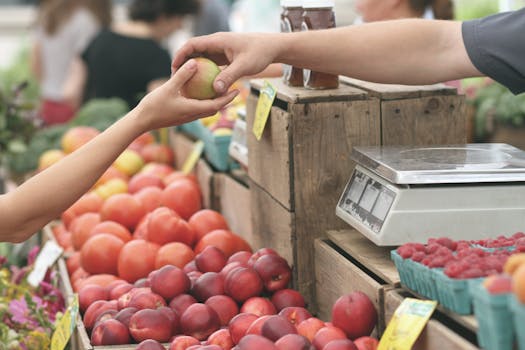 Understanding the Importance of Local SEO
Why Local SEO is Worth the Investment
In the heart of Silicon Valley, where competition is fierce and every business is vying for attention, local SEO emerges as an essential strategy for survival and success. As a business owner, you might wonder, "Why invest in local SEO?" The answer lies in its potential to skyrocket your online visibility and attract local customers exactly when they're looking for the products or services you offer.
Local SEO goes beyond the realm of general SEO. It incorporates geographical components to make your business more visible in local search results, such as those in Google Maps. This specificity makes local SEO a highly effective form of online marketing. When done right, your business becomes the first name that pops up when potential customers in your area initiate a search related to your offerings.
Moreover, local SEO is about being visible to the people who matter most to your business—the local customers in your immediate vicinity. By boosting your search rankings for local searches, local SEO ensures that your business shows up when someone in your area searches for a product or service you offer. It drives local traffic, attracts more customers, and ultimately, aids in growing your business in the heart of Silicon Valley.
The Impact of Local SEO on Small Businesses
Small businesses, in particular, stand to benefit immensely from local SEO. As a small business in a bustling local market like San Jose, appearing in local search results can be the difference between attracting a new customer or losing them to a competitor.
Local SEO services can provide a significant boost to your online visibility. For instance, by claiming your Google My Business listing, generating local reviews, creating location-specific content on your website, and building local citations, you can significantly improve your ranking in local search results.
The result? Increased brand awareness, a steady stream of high-quality leads, and a substantial impact on your revenue. By integrating local SEO into your digital marketing strategy, you can effectively cut through the competitive noise and differentiate your business, ensuring that it is visible to the right people at the right time.
In essence, understanding the importance of local SEO and investing in it is not just an option, but a necessity for small businesses aiming to thrive in competitive markets. In the next section, we'll delve into the top local SEO ranking factors for 2023 to give you an idea of where to focus your efforts for maximum impact.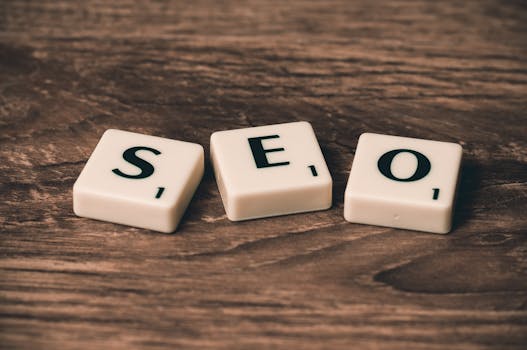 Top Local SEO Ranking Factors for 2023
The world of SEO is dynamic and ever-changing, and local SEO is no exception. For businesses looking to dominate the local search landscape in 2023, here are the top factors to consider in your SEO strategy:
On-Page Signals
On-page signals are critical in determining how well your website ranks in search engine results. These include elements like your title tags, meta descriptions, headers, and most importantly, the content itself. Make sure to optimize these elements with relevant keywords that accurately describe your business and its offerings. Remember, the goal is not just to attract search engines, but to provide valuable information that serves your audience's needs.
Online Reviews
Online reviews have a significant impact on your local SEO ranking. The quantity, quality, and diversity of reviews on platforms like Google My Business, Yelp, and others can greatly influence your local search engine visibility. Encourage satisfied customers to leave positive reviews and promptly respond to negative feedback to show your commitment to customer satisfaction.
Backlink Profile
The number and quality of websites linking back to your site (backlinks) is another crucial ranking factor. High-quality, relevant backlinks signal to search engines that your website is a trusted and reliable source of information. Regularly audit your backlink profile to remove any harmful links and strive to gain more backlinks from reputable sources.
Online Citations
Online citations, where your business's name, address, and phone number (NAP) appear on other websites, can significantly affect your local SEO. Ensure your NAP is consistent across all platforms and directories to improve your local search engine ranking.
Proximity to Searcher's Location
The closer your business is to the searcher's location, the higher you're likely to rank in local search results. While you can't change your physical location, you can optimize your local SEO strategy by targeting local keywords, optimizing for mobile search, and ensuring your business's address is accurate across all online platforms.
Behavioural Signals
Search engines consider user behaviour signals like click-through rates (CTR), bounce rates, and time spent on your website to determine your site's relevancy and quality. Improve these metrics by providing valuable, engaging content and a user-friendly website experience.
Local Landing Pages
For businesses with multiple locations, creating location-specific landing pages can be a game-changer. These pages can be optimized with local keywords and provide location-specific information, making them highly relevant for local search queries.
Local Content Marketing
The content you produce should be relevant to your local audience. Creating locally-focused blogs, guides, and articles can help drive local traffic and boost your visibility in local search results. The more locally relevant your content, the more likely it is to resonate with your audience and rank higher in local search results.
In the rapidly evolving world of local SEO, staying on top of these key ranking factors is essential. But, remember that SEO is a marathon, not a sprint. Consistency, quality, and a keen understanding of your audience's needs are the key to long-term success.
Best Strategies for Local SEO
To stay ahead in the highly competitive digital landscape, it's critical to implement the best strategies for Local SEO. As a head of marketing or digital marketing in a small to midsize business, these tactics will help you enhance your online visibility, drive quality traffic to your website, and ultimately, boost your revenue.
Improving Your Internal Linking Structure
A well-structured internal linking strategy is the backbone of a robust local SEO. It not only aids in website navigation but also enhances your site's indexing and ranking. By strategically linking your pages to each other, you can guide users and search engines to your most informative and valuable content.
Optimizing URL, Title Tags, Headers, Meta Description, and Content
The optimization of your URL, title tags, headers, meta description, and content is crucial for local SEO. This involves including location-specific keywords in your URL, creating compelling title tags and headers, and crafting a concise yet engaging meta description. Remember, your content should provide value to your local audience and address their specific needs and queries.
Adding Location Pages to Your Website
If your business operates in multiple locations, creating separate location pages for each one can significantly improve your local SEO. These pages should include not just your name, address, and phone number, but also specific details about the services you offer in each location.
Creating Local Content
Creating content that resonates with your local audience can significantly boost your local SEO efforts. Whether it's a blog post about a local event, a case study featuring a local client, or a guide to the best spots in your area, local content helps you connect with your community and positions you as a local authority.
Ensuring Your Website is Mobile-Friendly
With more people searching on their mobile devices than ever before, having a mobile-friendly website is no longer optional. A mobile-friendly site not only improves the user experience but also ranks higher in local search results.
Getting Inbound Links with Relevance and Authority
Inbound links from relevant and authoritative websites can significantly boost your local SEO. When trusted sites link to yours, it signals to search engines that your site is credible and valuable, improving your chances of ranking higher in local search results.
Participating in Your Local Community
Participation in local community events and initiatives is a great way to build your local reputation and visibility. Sponsoring a local charity event or hosting a local meetup, for instance, can enhance your local SEO by generating positive local press and backlinks.
Implementing these local SEO strategies can help you rise above your competitors and make a significant impact online. Remember, local SEO isn't a one-time effort, but an ongoing process that requires consistent effort and optimization. With SocialSellinator's comprehensive suite of digital marketing services, you can effectively navigate this process and achieve your business objectives.
Essential Local SEO Tools for Your Business
In the quest to boost local search engine visibility, it's not just about implementing the right strategies. It's also about leveraging the right tools. These powerful platforms can provide valuable insights, streamline your workflow, and help you manage your online presence more efficiently. So, let's delve into the essential local SEO tools that can level up your online marketing game.
Semrush Listing Management Tool
A leader in the SEO realm, the Semrush Listing Management Tool allows you to easily manage your online business listings, track your Google Maps rankings, and manage online reviews. From popular directories like Yelp to Apple Maps, this tool ensures your business information is accurate, up-to-date, and easily discoverable by your potential customers.
Growthbar
This Chrome extension is a low-cost local SEO tool that lets you track the position of a website's top keywords. Growthbar is perfect for competitor analysis and local keyword research, providing insights into the domain authority of a website and tracking which domains rank for certain keywords.
Georanker
Georanker shines with its unique feature that tracks the ranking of websites by multiple locations across the world. This information, displayed through heat maps, can be invaluable when planning targeted campaigns to improve or maintain your ranking.
Yext
Yext stands out with its Review Monitoring feature, integrating with third-party sites to track and respond to business reviews. It also provides robust tools to optimize your business listings for voice search.
Synup
Synup is a comprehensive tool for tracking your business performance on search engines, local directories, and review sites. It ensures your citations are accurate and informs you when people leave comments, allowing you to respond promptly.
BiQ
BIQ offers real-time rank tracking for 1000 keywords and supports multiple languages. It's perfect for keyword analysis, helping to boost your visibility and rankings.
Localo
Localo offers a free tool to check business visibility on Google and analyze the rank of competitors. It's quick, intuitive, and requires no registration.
Google Ads Keyword Planner
Google's Keyword Planner is a powerful tool not just for planning PPC campaigns, but also for carrying out local SEO. You can see how competitive ad placement might be for your target keyword.
Google Business Profile
Google Business Profile is one of the best local SEO tools. Keeping your business information up-to-date here ensures that customers can easily find your contact details.
Google Search Console
The Google Search Console helps you ensure your website remains Google-friendly. It allows you to check the keywords Google ranks your site for, the number of indexed pages, and more.
Google Analytics
Google Analytics reports web traffic, providing insights on third-party referrals, session duration, bounce rate, and more.
Google Trends
Though not a traditional SEO tool, Google Trends offers valuable data like search volume index and geographical information of users. This data can be used to create targeted campaigns and plan new ways to outrank competitors.
Armed with these essential local SEO tools, you can effectively boost your local business's online presence, driving more traffic and ultimately improving your bottom line. Remember, in the world of local SEO, knowledge is power, and having the right tools at your disposal can make all the difference.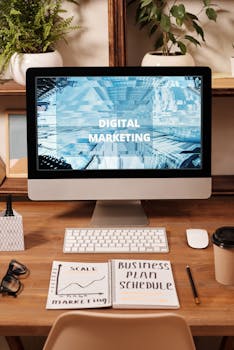 How SocialSellinator Can Help Boost Your Local SEO
Customizable Digital Marketing Solutions
When it comes to local SEO, a one-size-fits-all approach simply won't cut it. Every business is unique, with its unique set of challenges and opportunities. That's where SocialSellinator comes in. We offer customizable digital marketing solutions that are specifically tailored to your business's unique needs and goals. Whether you're looking to improve your internal linking structure, optimize your on-page SEO elements, or create engaging local content, our team of experts has got you covered.
Comprehensive Approach to Digital Marketing
At SocialSellinator, we believe that digital marketing is more than just SEO. It's a comprehensive strategy that involves various aspects, including social media marketing, content creation, Google Ads, and more. That's why our approach to boosting your local SEO also includes other digital marketing strategies. For instance, our social media management services can help you increase your brand's visibility on platforms where your local customers are most active. Our content creation and blog writing services, on the other hand, can help you craft compelling content that resonates with your local audience.
Top-Notch Digital Marketing Solutions
But what truly sets SocialSellinator apart is our commitment to quality and results. We're not interested in vanity metrics. Instead, we focus on key performance indicators (KPIs) that directly impact your business growth. With our data-driven strategies, you can rest assured that every dollar you spend on marketing will show a return. Our team of experts uses advanced analytics to track, measure, and optimize your digital marketing performance, ensuring you're always getting the most out of your marketing efforts.
In conclusion, if you're a head of marketing or digital marketing in a small to midsize business and are grappling with the challenges of local SEO, SocialSellinator isn't just an option; it's your next strategic move. With our customizable digital marketing solutions, comprehensive approach, and focus on results, we can help you boost your local business's online presence like never before. Elevate your digital marketing game with SocialSellinator today.
Conclusion
As the digital landscape continues to evolve, your local business's online presence becomes increasingly crucial. The strategies and tools outlined in this article are not just theoretical concepts; they are practical, actionable steps that can dramatically improve your local SEO ranking.
However, it's important to remember that SEO isn't a one-size-fits-all solution. What works for one business may not work for another. That's why a customized approach, like the one offered by SocialSellinator, is often the best route to take. With our deep understanding of the local SEO dynamics and our commitment to delivering measurable results, we can help you navigate the complex world of SEO and unlock your business's full potential.
Remember, SEO is not a sprint; it's a marathon. It takes time, effort, and patience to see results. But when those results start rolling in - increased visibility, more website traffic, higher customer engagement, and, ultimately, more revenue - you'll realize the investment was worth it.
So, if you're ready to boost your local business's online presence and dominate your local search results, it's time to make your next strategic move. Trust in SocialSellinator's expert SEO services to transform your digital presence and drive your business growth. It's time to step up your digital marketing game, and SocialSellinator is here to help you make that leap.
In the end, remember that SEO is not just about getting to the top of search engine results pages. It's about staying there. And with the right SEO partner, continuous effort, and the right strategies in place, your local business can not only reach the top but also stay there, enjoying sustained online visibility, customer engagement, and business growth. That's the power of effective local SEO, and that's what SocialSellinator is committed to delivering.
So, are you ready to boost your local business's online presence with top SEO strategies? It's time to take the next step with SocialSellinator.