Introduction
In the heart of Silicon Valley, San Jose businesses face fierce competition. Every small and large company is vying for attention, and getting lost in the noise is all too easy. That's where Local SEO comes in. As a business owner in San Jose, boosting your online visibility to attract local customers is not just an option, but a necessity. And there's no better way to do this than leveraging Local SEO.
Welcome to the world of SocialSellinator, the top-rated local SEO agency in San Jose. With a unique approach that combines industry expertise, a deep understanding of the local market, and a commitment to delivering measurable results, SocialSellinator offers unparalleled Local SEO services designed to put your business on the map and ahead of the competition.
Understanding Local SEO
When it comes to boosting your business visibility online, there's a secret weapon that many small businesses often overlook: Local SEO. But what is Local SEO and why is it so important for businesses, especially those located in San Jose?
Local SEO, short for Local Search Engine Optimization, is a highly effective form of online marketing that allows businesses to promote their products or services to local customers at the exact time they're looking for them. It goes beyond general SEO by including geographical components to make your business more visible in local search results, such as those in Google Maps.
This is particularly important for businesses in San Jose, a city known for its technological prowess and competitive business landscape. With a bustling local market and a savvy consumer base, appearing in local search results can be the difference between attracting a new customer or losing them to a competitor.
But how does Local SEO differ from general SEO? While traditional SEO focuses on improving your site's visibility on a national or global scale, Local SEO targets local customers in specific geographical areas. It involves a range of strategies designed to boost your search rankings for local searches, such as claiming your Google My Business listing, generating local reviews, creating location-specific content on your website, and building local citations.
In essence, Local SEO is about being visible to the people who matter most to your business - the local customers in your immediate vicinity. It's about making sure that when someone in San Jose searches for a product or service you offer, your business shows up. It's about driving local traffic, attracting more customers, and ultimately growing your business in the heart of Silicon Valley.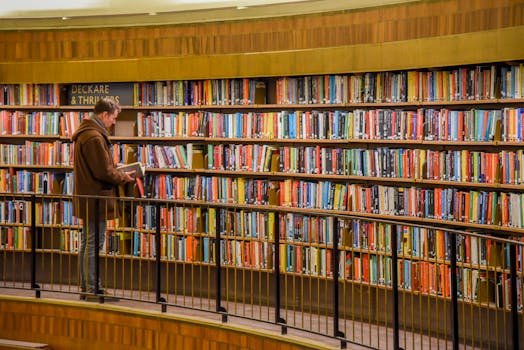 Benefits of Local SEO Services in San Jose
Imagine being the first name that pops up when potential customers in San Jose search for services or products you offer. That's the power of local SEO. With San Jose being a hub for various industries, the competition is high. To cut through the noise and differentiate your business, local SEO services are invaluable. They ensure that your business is visible to the right people at the right time. Here's how.
Increased Visibility in Local Search Results
Local SEO in San Jose focuses on boosting your business's visibility in local search results. This means when a potential customer in San Jose searches for a product or service you offer, your business appears on the first page of search results. This is crucial, as the majority of users don't look past the first page. The higher you rank, the more visibility you gain, and the more likely you are to attract customers.
Attracting Local Customers
Local SEO is all about location. It ensures that your business reaches the people who are most likely to use your services - the people in your local community. By optimizing your business for local search, you're making it easier for San Jose residents to find you, whether they're looking for your address, operating hours, or customer reviews. It's about connecting with your customers where they are, both physically and digitally.
Building Local Reputation and Credibility
Having a strong online presence helps build credibility and trust among your local customers. Most consumers look at online reviews before making a purchasing decision. By encouraging happy customers to leave positive reviews, and responding promptly to any negative feedback, you can build a solid reputation in your local community. A robust local SEO strategy can help manage your online reputation, ensuring that your business is seen in the best possible light.
Outranking Local Competition
In a bustling city like San Jose, there's bound to be plenty of businesses offering similar services. Local SEO can help you stand out from your competition. By targeting specific local keywords, optimizing your Google My Business profile, and building a network of local backlinks, you can outrank your competitors in search results. This gives you a significant advantage, as customers are more likely to choose businesses that appear at the top of search results.
In essence, leveraging local SEO services in San Jose is a strategic move that can significantly boost your business. It's about making your business more accessible and appealing to the local customers that matter most. It's about outsmarting your competition and establishing your business as a credible, go-to resource in your industry. SocialSellinator's approach to local SEO can help you achieve all of these benefits and more.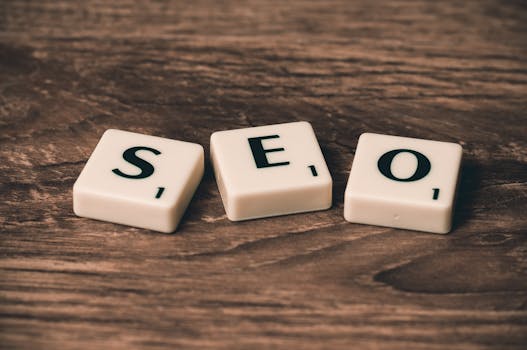 SocialSellinator's Approach to Local SEO
When it comes to local SEO, a one-size-fits-all approach simply won't cut it. Your business is unique, and so are your customers. That's why SocialSellinator's approach to local SEO is tailored to your specific needs, goals, and the local San Jose market.
Detailed Analysis and Understanding of the Local Market
Our first step is to immerse ourselves in your local market. We conduct a comprehensive analysis of the local landscape, including your competitors, target audience, and local search trends. This deep understanding of the local market allows us to craft a strategy that is precisely tailored to your business and market.
Keyword Research and Strategy Tailored to San Jose
Keyword research is a critical component of any SEO strategy. For local SEO, it's not just about finding high-volume keywords, but about finding local keywords that your customers in San Jose are actually searching for. Using the latest SEO tools and trends, we conduct extensive keyword research and develop a strategy that targets the most relevant and profitable keywords for your business.
Localized Content Creation
Content is king in SEO, and local SEO is no exception. Our team of expert content creators develop SEO-optimized content that is not only engaging and informative but also tailored to the local San Jose market. This includes using local keywords and addressing local issues and concerns in your content, making it more relevant and attractive to your local customers.
Optimization of Google My Business Profile
Your Google My Business profile is a key component of local SEO. It's often the first thing local customers see when they search for your business online. We ensure that your profile is fully optimized, including complete and up-to-date information, positive reviews, and high-quality images, to improve your visibility in local search results and attract more local customers.
Building Local Citations and Backlinks
Local citations and backlinks play a crucial role in local SEO. They not only improve your visibility in local search results but also boost your credibility in the eyes of search engines. We build high-quality local citations and backlinks from reputable local sources, further enhancing your local SEO performance.
In a nutshell, SocialSellinator's approach to local SEO is all about understanding your local market, optimizing your online presence for local search, and attracting more local customers to your business. Our goal is to help you dominate the local San Jose market and boost your business growth.
Case Studies of Successful Local SEO by SocialSellinator
Local SEO success isn't just a concept, it's a tangible result that businesses in San Jose have experienced first-hand with SocialSellinator. To truly appreciate the impact of a robust local SEO strategy, let's dive into the success stories of businesses SocialSellinator has aided in San Jose.
Spicely Organics, a renowned organic food company, is one such business that has seen a significant improvement in its social following. Chris Cole, CMO of Spicely Organics, attests to the effectiveness of SocialSellinator's approach, stating that they were able to easily achieve their social following goals. The strategies employed included a comprehensive assessment of the organic food market in San Jose, followed by the creation of localized content specifically designed to attract San Jose-based organic food enthusiasts.
Another notable success story involves Taazaa, a leading software development company. Naveen Joshi, CMO of Taazaa, highly recommends SocialSellinator for digital marketing, content marketing, and social media, citing their flexibility and understanding of business needs. To achieve this, SocialSellinator implemented a strategy that included meticulous keyword research based on software development terms popular in San Jose, and the creation of content that addressed the specific needs of software development clients in the area.
Moreover, SocialSellinator has been instrumental in developing the online presence of Allied Pain & Spine Institute. As per Dr. James Petros, CEO of the institute, the agency helped them gain traction, visibility, and grow their followership by always keeping an eye on the latest trends. In this case, SocialSellinator optimized the institute's Google My Business profile, created localized content about pain and spine issues prevalent in San Jose, and built local citations and backlinks to boost their visibility.
These case studies underscore the fact that a well-executed local SEO strategy can significantly enhance online visibility, attract more local customers, and ultimately contribute to business growth. With SocialSellinator's expertise in local SEO, businesses in San Jose can confidently look forward to similar success.
How to Choose a Local SEO Service in San Jose
Picking the right local SEO service provider in San Jose can seem like a daunting task. However, by focusing on a few vital factors, you can make this process much smoother and more effective.
First, consider the experience of the company. SEO is a dynamic field that constantly evolves. An experienced SEO provider has weathered these changes and knows what works and what doesn't. They have tried and tested strategies and learned from past mistakes, which gives them an edge.
Secondly, pay attention to their expertise. SEO is a broad field encompassing various aspects, such as keyword research, on-page optimization, link building, content creation, and more. Ensure that the company you choose has a deep understanding of all these areas and can offer a comprehensive SEO solution.
Thirdly, the company's understanding of the local market is crucial. Local SEO is all about targeting customers in a specific geographical area. The company should know the San Jose market inside out to tailor strategies that will resonate with the local audience.
Finally, consider the track record of the company. Look at the results they've achieved for other businesses. Customer testimonials, case studies, and online reviews can provide valuable insights.
Considering these factors, SocialSellinator emerges as a top choice for businesses in San Jose. With a wealth of experience, a wide range of expertise, a deep understanding of the local market, and a proven track record of delivering results, this SEO service provider stands ready to help your business soar to new heights in the local search results. By focusing on tailoring SEO strategies to fit the unique needs of your business, they ensure that your business gets noticed by the right audience at the right time, driving more leads and sales.
Conclusion
In the rapidly evolving digital landscape, the importance of Local SEO for businesses in San Jose cannot be overstated. It's a key factor in ensuring your business stands out in the crowded local market, drives high-quality traffic to your website, and ultimately boosts your bottom line.
With the right Local SEO strategy, your business can enjoy increased visibility in local search results, attract a larger local customer base, build a solid local reputation, and effectively outrank local competition. But achieving these results requires expertise, dedication, and a deep understanding of the unique characteristics of the San Jose market.
That's where SocialSellinator comes into play. Known for their tailored strategies and result-driven approach, they offer top-notch Local SEO services that can significantly enhance your business's online presence. By conducting detailed local market analyses, implementing strategic keyword research, creating localized content, optimizing Google My Business profiles, and building local citations and backlinks, they ensure your business is well-positioned to thrive in the local digital landscape.
Moreover, their proven track record, demonstrated through numerous successful case studies, is a testament to their ability to deliver tangible results. Their commitment to excellence and client satisfaction makes them a reliable partner for businesses looking to leverage the power of Local SEO.
In conclusion, investing in Local SEO is no longer an option but a necessity for businesses in San Jose. And with a trusted partner like SocialSellinator, you can be confident that your business will not only reach new heights in the local search results but also experience significant growth and success.