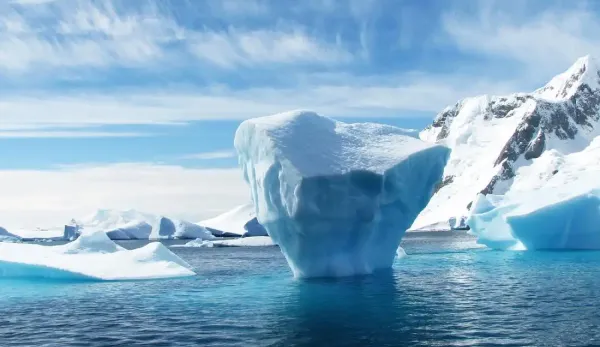 Got a feeling your content isn't making the impact you expected? You wouldn't be the only one. Creating content for marketing is just half the task. For your content to be truly effective, people need to see and read it. In short: you need visibility. Luckily, you don't need to be a social media guru to succeed. Here are 4 easy ways to give your content the visibility it deserves and make it stand out in a crowded space, leveraging digital marketing.

1. Earned, owned & paid channels
Before you start thinking about promoting content, you should familiarize yourself with this important triad: earned, owned & paid. Owned media is platforms you own, for example your blog - you determine what gets published here. Paid is a channel where you pay to place content, generally, when you place ads, display ads, pay-per-click etc. Finally, earned media is when the customers themselves promote your content, so someone writes about you, reviews your services, reposts or shares the content that you created.

When smaller companies engage in content marketing, they tend to focus on owned and sometimes earned media. In this article, we'll focus on showing you how you leverage your owned media to create some earned media. In other words, creating your own content but then working it, so that customers and partners expand your reach and do some of your work for you. Don't overlook paid media, though. It's not dead; in fact, it's often used to drive extra growth during key periods for engagement and can be a great accelerator to give owned content even more visibility, while you fully control where it gets shared.

Let's get right into it!

2. Utilize different platforms
It seems like an obvious place to start, but it's extremely effective to publish your content in different places. Try appealing to different audiences by publishing on a variety of platforms. You could publish a white paper for email promotion, tweet snippets of that paper, and even create video or SlideShare versions. Remember, old content can be reconfigured in various different ways – and that's totally ok. Just make sure you consider the audience for each of the platforms where you place your content and tailor it accordingly. If you simply repost the same content verbatim across different platforms, you'll be done quickly, but you're unlikely to make a lot of friends.

Check out the online service Oktopost. It's like a multi-limbed, multi-tasking social media sharing tool that helps you publish to multiple networks. At the same time, this social media management platform gives you control about how exactly you want to post the content to specific platforms. While Oktopost is predominantly geared towards businesses, platforms like Hootsuite and Buffer give you similar capabilities and truly simplify your management across multiple channels. With these helpful tools, you can create comprehensive campaigns, and schedule automatic updates.

3. Collaborate and co-brand
If you've spent a lot of time and effort on a piece of content marketing, you want to make the most of it. For those kinds of situations, collaborating with another party can be a great path to joint success. Let's say you've written a 25-page white paper and you're struggling to get it out there. What often works well is to find an organization that would find it useful, co-brand the content, and collaborate to help both of you reach a whole host of new prospects. It's a win-win for both parties, as both can access a brand new audience.
You may also like: Google PPC Pricing

4. Influence is everything
What is an influencer in a content marketing sense? Simply speaking, it's someone who blogs or talks in your space, has a following and ultimately holds influence. You may already know these people, or you may have to find them. A good way to go hunting for influencers is by using RightRelevance, Technorati or Buzzsumo. These tools allow you to search by keywords and give you a very clear idea who holds authority on a specific topic.

From there, reach out to these influencers and make sure they know you're there. Connect with them, follow them and engage with them. Because they typically will have a lot of followers, they will not immediately know you're there or who you are. That said, an influencer is an influencer because their content gets shared and discussed. If you regularly engage with them and their content by doing these two things, it matters a big deal to the influencer. Similarly, if the influencer writes content in their blog, engaging can be as easy as commenting on their blog and sharing it. An interesting comment that adds value can attract interest from others. There are loads of content communities out there with hungry audiences interested in high-quality, sector-specific content.
​
Many people spend a lot of time thinking about what content they're going to create, but very little time thinking about how they're actually going to promote it once it's finished. Don't fall into the same trap. Most importantly, make a plan and be consistent - stardom and followers and recognition don't happen overnight. Not even in the world of content marketing and social media. So, instead of hoping for your content to go viral, work the plan you laid out and see your audience grow!