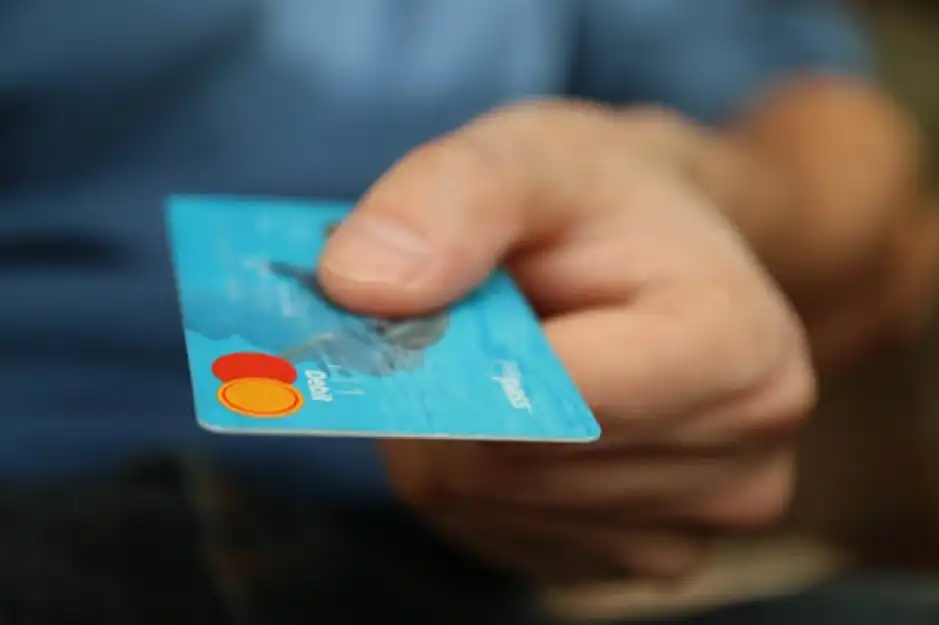 If I asked you what your number one growth channel for your eCommerce store was,
what would you say?

Email? Wrong.
Paid ads? Try again.
It's social.

Time and again, social sales prove to be the most effective growth strategy for online
stores. Read on to discover why, and what you can do to get the most out of social
sales in 2019.
It generates leads and increases site traffic
When it comes to traffic and lead generation, social media is never going to beat SEO. But if your SEO strategy is faltering and you're struggling to make gains against your competitors, social media is a worthwhile investment.

An effective social selling strategy increases your site traffic. By sharing useful or informative content on your social platforms (think blogs, infographics, videos, and so on), you encourage your followers to click through to your website, generating more leads as a result.

Using these strategies is easier said than done, though. The key to a social strategy that fosters growth is offering content that your followers want.

Takeaway tip: to increase click-throughs from your social channels and boost sales, you need to give your followers a reason to click.

Identify your customers' questions and pain points and create valuable content that
resolves these issues. Beyond this, create downloadable content such as ebooks or
lookbooks that your customers can take away and use. These lead magnets are a
goldmine in generating traffic and sales.
It's (virtually) free and flexible
More than any other marketing channel, social media is virtually free. Whether you're setting up a Facebook Page or launching an Instagram account, it doesn't cost you a cent. Even getting verified — important for boosting brand trust — is free.
The only cost of a social strategy (aside from your automation tools or plugins) is your paid social ads. The ads will likely be your most significant expenditure for your social strategy — but spending money there could be worth it.

Social ads are ideal for growing your eCommerce business. Placed prominently in your customers' social feeds, right alongside the posts of their friends and family, they stand out.

And most social platforms offer a sophisticated targeting function, so you can get your ads seen by the customers most likely to convert.

Takeaway tip: get the most out of your budget by adopting a cautious approach to
your social ad strategy. Split test a small selection of ads to find the most successful.
Facebook has a built-in A/B testing tool, but there are lots of third-party apps like
Connect.io or AdEspresso makes it easy to find the ad that works.

Once you've identified what works, slowly increase your budget and expand your
campaign. Don't overstretch yourself through — your social ad campaign should grow
alongside your store.
It sells where your customers are active most
One of the main reasons why social selling is so beneficial for eCommerce growth is
because it works on busy, populous platforms. Social media is essentially one colossal mall full of customers that are ready and willing to spend their hard-earned dollars.

For evidence of social sales' efficacy, it's worth looking at established online stores for sale. These businesses are often advertised with performance data from previous years, as well as listing their social profiles, so it is easy to pick apart their strategy.
If you look at any website for sale online, the most valuable ones are those with developed social selling channels. These businesses have a strong follower base, which, when combined with social selling features such as Instagram's Shoppable posts, creates a sales channel that drives profits considerably.

For instance, check out Bohemian Vibes Australia. It's a profitable DIY store for sale valued at $75,000 and regularly takes in more than $32,000 on average each month. It's got a healthy product range, great branding, and a flourishing social presence.

The brand regularly shares a variety of content on its social profiles, from discounts and special offers to competitions and humorous videos. These all regularly receive hundreds of likes and comments, indicative of a strong customer community. Combined with plenty of shoppable posts, it's a social presence that continually drives traffic and sales.

Takeaway tip: social selling brings the mountain to you. But rather than spreading
yourself thinly across several social platforms, instead, stick to two or three popular
networks. Focus on generating sales on these platforms alone and create a solid
social strategy with longevity.
It creates a strong customer community
No matter how good your products are, if you haven't got a strong customer relationship, then your business won't get far. Build a customer community, and you build loyal customers that return to your store time and again.

Your social strategy is the hub of your customer community. Your tone of voice, the content you share, how you interact with your customers online, and more all go towards creating a powerful rapport with your followers.
As a result, your customers will continue to engage with your business, not just because they like your product, but because they enjoy your brand personality.

Takeaway tip: your social strategy goes both ways. Just as your customers reach out
to you, so too should you reach out to them.

Eschew the generic automated responses and reply to comments in a friendly,
genuine way. And create interactive content such as polls and contests that
strengthen your relationship. It requires time and effort, but it pays dividends in the
long run.

Social selling and eCommerce go hand-in-hand. Follow the tips above, and you'll build a social sales channel that serves your online store well into the future.

Guest post by Kayleigh Alexandra from Micro Startups www.microstartups.org, your online destination for everything startup. Micro Startups spread the word about hard-working solopreneurs and SMEs that are making waves in the business world. Visit the blog for your latest dose of startup, entrepreneur, and charity insights from top experts around the globe @getmicrostarted.