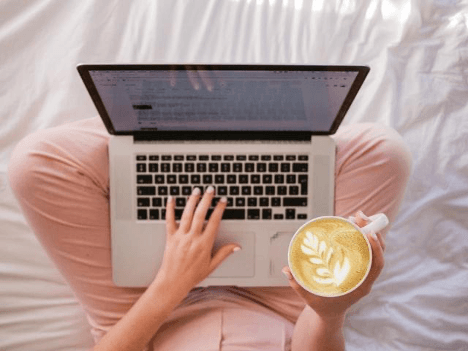 Despite the rise of video content, 8 in 10 digital marketers still have blogging as a strategy in their back pocket. The simple answer is that it works. For example, more than 5 in 10 marketers claim that they gained new traffic from blogging.
Here are some of the statistics about blogging you should know about:
More than 400 people read at least 20 billion blogs monthly
Readers comment on blogs 70 million times each month
The average blog has more than 1,000 words
Bloggers on average finish the blog in three hours and fifty-seven minutes
3 in 10 readers prefer a list post to a long narrative
Websites featuring blogs have more than 400% indexed pages
More than 7 in 10 users read and skim through blogs
But you need to understand one thing about blogging--it is challenging. For one, blogging is time-consuming, especially for a new business that needs to build its audience.
It is one thing to speak to a captured audience (your loyal customers), but it is quite another to use it as a tool to funnel traffic into your website. So, why do you need to include blogging in your content marketing strategy for 2021? We list down the reasons for doing so.
Blogging is still the king of content -- More marketers are using video to reach out to their target audience, but the strategy still has not replaced blogging on top of the totem pole. More than any other form, blogging can establish your authority as an expert in your field. As an added benefit, blogs are still the cheapest form of SEO, compared to video, infographics, and images. They are perfect for small businesses with limited budgets. You can outsource the assignment to professionals, and it will cost you between $20 and $250 per blog post. But you can drastically cut costs if you are doing it on your own. In comparison, professional videos will cost you upwards of $1,500.
Boost your rankings -- Last year was a surreal one as the pandemic upended the world. This year does not bode well for bringing things back to normal as the coronavirus continues to lay waste to economies. However, despite the pandemonium, you know what has remained consistent? Blogging continues to drive traffic to websites at exponential rates. Some businesses may take a more conservative tack in terms of marketing spend. But you do not have to erase your previous gains by abandoning your strategy altogether. Blogging is the perfect way to reach out to your audience and assure them that you are still fighting along with them. You also rank higher when you manage to position your website as the primary authority in answering the user's relevant queries. Another way to boost your rankings is if other websites link to your blog post as a primary source of information.
Demonstrate your credibility -- blogging helps establish your credentials. There is nothing like putting thoughts to paper while inviting scrutiny. It is like putting a challenge out there to question your authority on the matter at hand. But you can build your credibility further by adding stats and studies to back your claims. You can also invite industry experts to write their perspectives on the topic. Finally, you can include videos, infographics, or images to prove a point. Again, it is not easy for most businesses to produce high-quality posts regularly. You can outsource most of the writing jobs to competent SEO professionals out there. But make time to write a blog at least once a week so that you can continue to connect with your audience. If anything else, you blog because you offer a unique perspective to add to the ocean of opinions out there.
Promote your products -- E-commerce websites do not put too much stock on blogging, which is a shame since they can increase sales this way. Most businesses do not understand that the amount of quality content on your website is crucial in search engine indexing. You can post special events, discount offers, flash sales, and other announcements. Another reason to blog is to engage your customers, especially if you open your post to comments. You can ask satisfied customers to include their testimonies and highlight these success stories on your website. The trick in promoting your products is to be truthful. You should also list down the cons, along with the pros, and let your customers decide. But you should do it in such a way that you do not sabotage your product. You can still pitch a product without peppering your post with too much sales talk.
Reach out to new markets -- blogging can drive new traffic to your website as Google tends to recommend websites with updated and high-quality content. The important thing is to be patient. Your blog should work to funnels sales to your website. You would only be wasting space otherwise. Finding new markets will guarantee a steady stream of revenues. You have zero chance of expanding your business if you are always relying on your existing customer base. More importantly, you can use blogging to make your loyal customers feel rewarded while reaching out to prospects. However, it takes blogs at least three months to gain traction, especially for new businesses. You cannot demand results immediately just because you are producing premium content.
But one thing to remember about your blogs is ownership. Make sure that you do not use free blogging platforms to host your thoughts. You will be at the mercy of these platforms, and they can delete your content anytime.
Conclusion
One of the most significant challenges of blogging is finding the right person with the talent to put their thoughts on paper with their business goals in mind. It is intimidating for most people to stare at a blank screen as the pressure to churn out a product increases. Fortunately, in today's age, you do not have to do it on your own. Social Media Marketing agencies can cost-effectively handle your content strategy. We already demonstrated that blogging establishes authority and generates traffic. Now, the easy part is for you to decide to place that call.
This document has been composed with the free HTML edior. Click here to give it a try.