For years, Facebook has been a great way for you to stay in touch with friends and family. However, it's not just for personal use anymore. More and more businesses are using the social media platform as an advertising tool and as a crucial part of their social media campaigns.
The key difference is that with the help of Facebook ads, businesses are transforming Facebook into something else entirely a "marketing machine". There are many reasons why leveraging Facebook ads marketing is good for business owners and social selling. Let's explore why you should advertise on Facebook.
Why is Facebook Marketing Good?
When you're using other forms of traditional advertising such as flyers or magazines, it can be hard to determine whether your advertisements work for you. When people throw out a magazine or throw away your brochure, there's no way for you to know whether or not they read it.
If we are talking about digital advertising such as banner ads, there is still no way to know if a person viewed the advertisement unless you properly have set up Google Analytics on your site. That's where social marketing and social media marketing are different. One of the interesting and exciting things about Facebook ads marketing is that it provides business owners with valuable feedback that other forms of digital advertising can't do.
Because Facebook has so much traffic and users make their profiles entirely public by default, any advertisement placed on this platform has an audience waiting for it. In addition, Facebook provides traffic and information regarding how many people visited your page, which articles they viewed, and when in Facebook Analytics.
With these valuable statistics at your fingertips, there's no question as to whether or not your Facebook ad is working. The best part about this is that it makes advertising on Facebook ads measurable. The traffic statistics on Facebook are unlike any other form of digital advertising, which means that you know exactly how many people viewed your page and what they're viewing.
For example, if a person clicks your Facebook ad because they're interested in learning more about the product or service you offer, they will most likely visit your page for more information as well. However, it can be hard to tell if your advertisement was viewed with banner ads, let alone clicked on at all.
Hence, making a connection with potential customers is one of the powerful advantages of using Facebook advertising. In addition, when you use social media platforms such as Facebook for advertising your business, you have access to their 2.89 billion active users.
Unlike those who would visit your website, these users are real people, which you got from a banner ad. Facebook insights also help you to identify the posts, which is performing well on your page.
When Should You Use Facebook Marketing?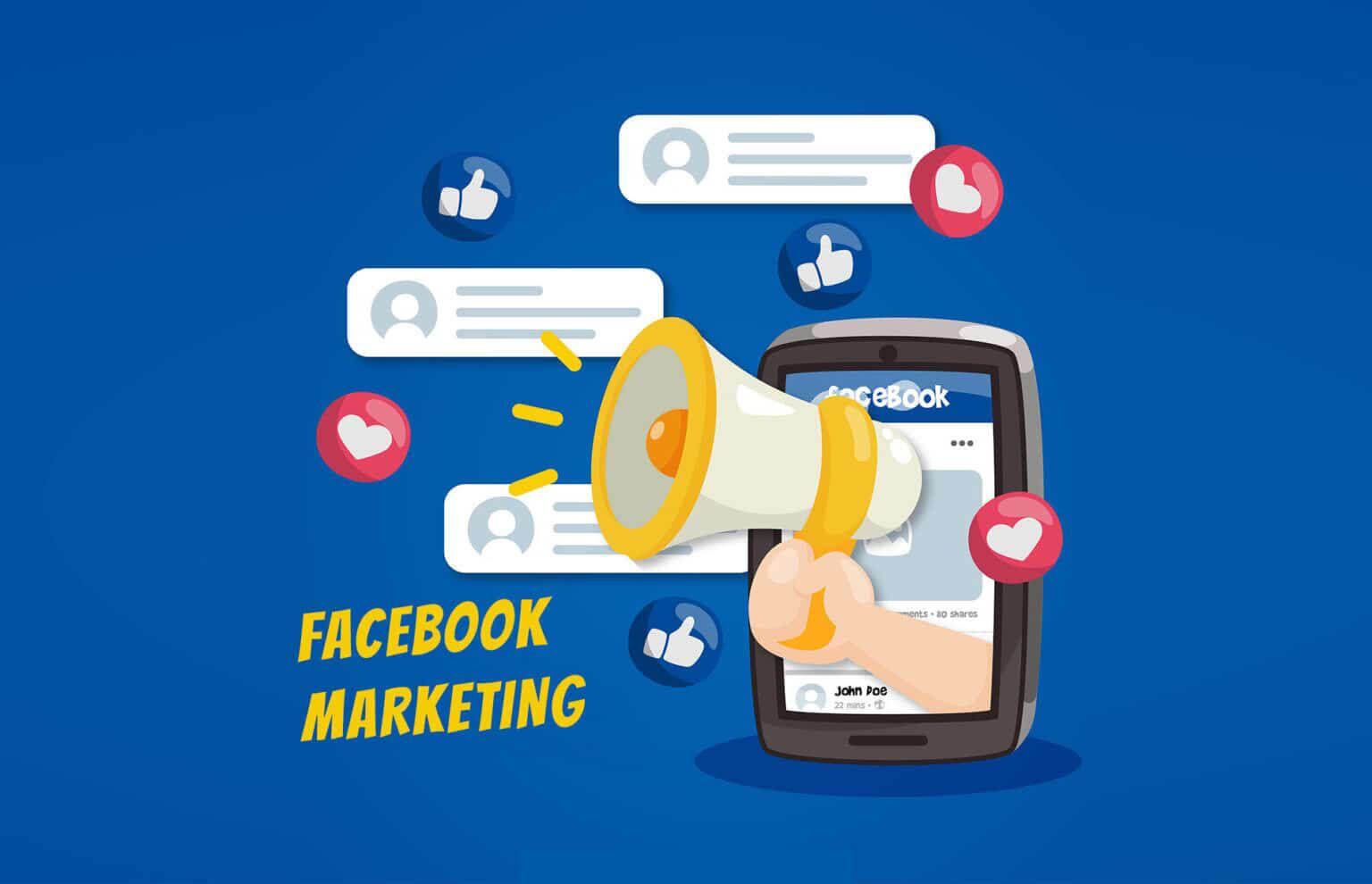 Source: wittysparks.com
Advertising on Facebook is not easy. You have to follow some steps if you want to get maximum results from your campaign.
Advertise to the right audiences: Another great advantage of using Facebook to advertise for your business is that it's easier to get in touch with precisely the types of audience members you want.
For example, if you're selling retirement homes and have friends on Facebook who has recently retired when they see your advertisement, they'll most likely be more inclined to visit your page and learn more about what you can offer them.
Target the correct location: With Facebook marketing, you gain access to demographics such as location data so that you can focus on advertising where your target audience is located. With banner advertising, you have no way of tracking who is viewing your ad, and therefore where they're from.
Better chance of engagement: While millions can view banner advertisements on one site, Facebook marketing makes it more likely for users to share your promotion with their friends because they want to. This helps increase the popularity of your business as well as create brand loyalty amongst current customers.
Demonstrating new products or services: If you're running an online business such as an e-commerce store, using Facebook marketing will help you advertise your products in real time by showing users what is new and trending on your site.
With banner ads, you only have the option to send customers to a page where they can see your products, but when using Facebook marketing, they'll be able to do more than scroll; they can interact with what is being advertised by making purchases or becoming fans of your business.
Creating urgency in sales: When it comes to advertising and using social media as a platform, there are millions of pages competing for attention which makes it hard for your advertisement to stand out from the rest. However, this doesn't mean that you shouldn't try.
Including limited-time offers such as "2 Days Only" (a common way to attract people's attention through social media) will help create a sense of urgency and encourage those who see your product to act fast before the deal is gone.
Simply put, successful businesses know how to use Facebook marketing because they can take advantage of the social media platform's most outstanding features. No matter what you're selling, if it's not a limited-time offer or a product that doesn't need to be explained, there is no reason why you shouldn't include these in your advertisement.
Additionally, it doesn't always have to be a larger campaign: posting new items regularly will create excitement and make them want to follow you more closely on social media.
Another tactic used by many businesses when advertising their products through Facebook marketing is keeping posts short and sweet. If you find yourself typing paragraphs worth of information, you're probably writing too much. Facebook marketing aims to attract as many people as possible quickly, with brief quality content - not bore them with tons of in-depth information.
Benefits of Using Facebook Ads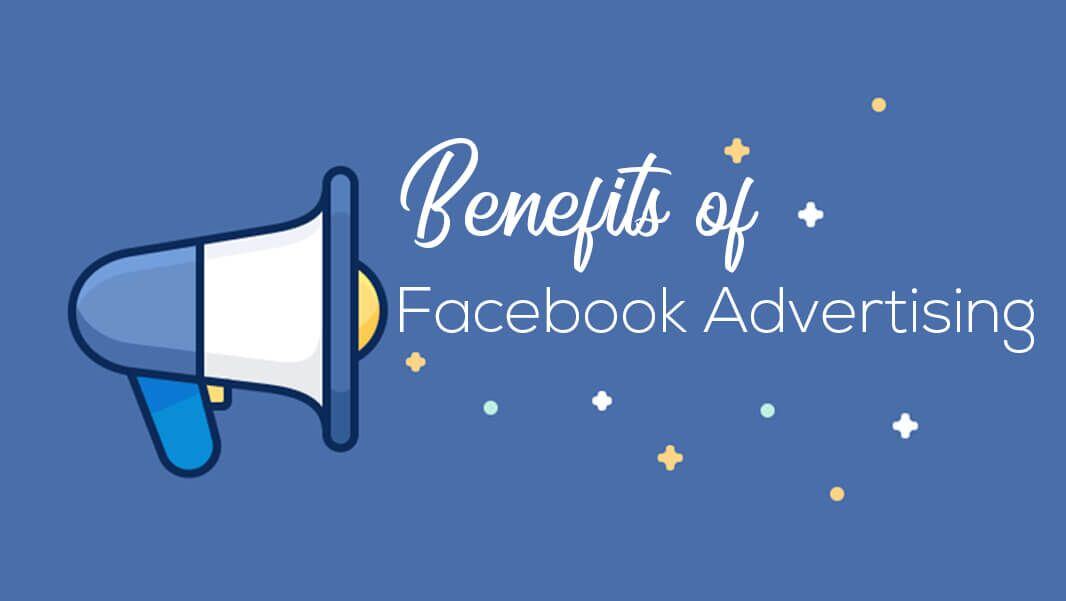 Source: hvmasocialmedia.com
A Facebook page is an excellent way for your business to connect with customers and potential buyers on the popular social media platform. It gives you access to users who might not otherwise come across your products or services, allowing you to edge over competitors in marketing campaigns.
Marketing on Facebook is low-cost
Facebook is a marketing tool that can save you thousands of dollars that would otherwise be invested in advertising. With Facebook marketing, you can get your product and service in front of millions who may never have seen it before. And thanks to the interactive features available on Facebook, users have a chance to comment on what is being advertised or share with friends.
You won't need thousands of dollars to start anything off. If you want to test out how well this type of marketing will work for your company, you can even start your advertisement on Facebook from $5.00 by creating simple ads. This way, if it doesn't go as planned, no money is wasted, and if things do work out, you can go ahead and write a check.
Customers are more likely to trust Facebook
If you're used to seeing a company's logo on any of your products, chances are it has been through Facebook marketing. With the social media platform being so popular among millions of users, many people tend to trust anything that appears on their news feeds over something they might not see anywhere else.
And because most people believe that if their friends find something interesting enough to share with them, there must be some truth in what is being said or shown, this can also help boost your profits and increase sales overall. One thing we love about Facebook is how easy it makes communicate with customers and make new connections.
Facebook Is All About Quality Over Quantity
Generally, it's important to create quality content on your Facebook page. It isn't easy to get results in online marketing without putting forth an equal amount of time. Some may say that you need to be constantly marketing to see results, but Facebook marketing allows you to sell your product without spending hours posting updates every day or even every week.
Instead, you can set up your page so that followers are notified when you post something new. This way, they can view what is being advertised, increasing the likelihood of getting them as customers later on down the road.
Revolutionize Your Business With Facebook Marketing Today. By utilizing these suggestions for advertising on Facebook, businesses everywhere see fantastic results in turning customers into loyal fans. Set up your page now and reap the benefits of this exceptional marketing strategy.
Information About Your Business
A very effective feature of Facebook pages is that you can mention all your promotions, products, services, etc. You can ask your customers questions about their likes and dislikes and use this information to improve your business and customer service quality in general.
Encourage people to discuss topics related to your business by creating open forums that are easily accessible. This way, you'll get more comments from people who have concerns or suggestions about things relating directly to your company.
Invite them to keep the discussion going by posting follow-up responses when necessary. Don't forget that negative feedback is just as valuable as positive feedback. That is because it will help you figure out where you need improvement in a particular area or aspect. Just as important: respond professionally to negative feedback, so prospects and customers see that you take their input seriously. Facebook truly provides tools for all business connections to ensure that as many people see your company as possible.
Post Pictures and Videos from Your Business
Source: reachfirst.com
Uploading pictures and videos from your business to Facebook is an excellent way to connect with customers. See what types of products other companies are selling and use that as inspiration for your own company. Post a picture or video; have the link to your business website in the description.
For example, if you own a coffee shop, take photos of different drinks with your logo in the background. Include a short description of why you think your audience will like this product and have information included that explains how to buy, visit or contact you. When creating posts for Facebook pages, stay focused.
It's easy for people to get overwhelmed when many things come at them all at once, so don't bombard them with everything you can do for them. Ensure that any message communicated is clear and straightforward so people know exactly where they should go next. Don't be afraid to ask for help from people in your network as well.
When asking for advice or help, try and respond to comments and questions as soon as you can. It's a good idea to keep an eye on what is being said about your company on Facebook so that you aren't caught off guard when someone has something negative or critical to say. Again: all feedback is a gift. You can learn from feedback and you can respond professionally to show your audience that you take input seriously. You never know how much of a positive impact this could have on your business in the long run if handled correctly.
Increase Brand Awareness and Word-of-Mouth
When you get new customers on your Facebook page, give them top fan Facebook badges. This way, they will see updates about your company directly on their home page which may encourage them to share it with others, increasing the size of your customer base.
Regularly update information on your Facebook business page to keep followers excited about following and staying tuned into any promotions or events that are coming up.
Give people a chance to win free prizes just for "liking" your Facebook page and posting comments on specific topics related to what's currently going on in the world that concerns your business.
Of course, it is always possible to take advantage of this opportunity by encouraging users not only to speak out but also to link to other friends who may be interested in what you're doing.
This will allow you to create brand awareness and ensure that everyone knows exactly who it is they are dealing with because most of the time when someone sees a product or service they like, there isn't much else left to do other than look for the company behind it. So make sure everything about you is easily accessible and searchable so people can easily find you.
Facebook marketing is an important aspect of online marketing. It is a powerful tool that can effectively get your message out to the people who will have an interest in what you're doing and need help from you. So take advantage of it.
Get Existing and Potential Customers
If you want to stand out and be noticed, Facebook is an excellent way to reach potential customers. You can post messages that people will see in their feeds and send private messages it's only one click away.
You're probably wondering how much time this takes up in your day. Don't worry because some tools like Hootsuite allow you to schedule posts ahead of time, so these posts can be prepared in advance and then go live at specific times throughout the week or month.
If you don't already have a business page and want to make your presence on the site more noticeable, go ahead and create one today. It's easy to set up with just a few clicks of the mouse.
Get started with Facebook ads marketing today to get into contact with existing or potential customers. It is a fantastic way that allows you to be as creative as you want and see results almost immediately after creating your first post.
Bottom Line
Facebook marketing has become an essential part of any business strategy for getting in contact with customers. Facebook allows you to interact with your audience and share information about your company, products, or services, as well as promote word-of-mouth advertising through the use of contests & events.
Having social proof is very important for businesses, if you have yet to create a page on Facebook for your business, now is the time. So take advantage of this free service today. If you don't have time to manage your social media, we are here for you, so get in touch with us, and we will clearly show how we can increase your visibility, drive website traffic and generate leads that help your business grow.