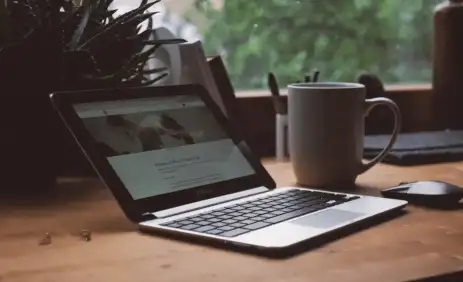 In today's over-connected world, potential customers can easily be flooded and overwhelmed with the amount of copywriting that exists on the internet. As a result, it is essential that you work to optimize your copywriting in order to consistently convert clicks and generate new customers. Clear, engaging copywriting can play a significant role in increasing a company's sales. Whether you produce email, website, or social media marketing materials, listed below are a number of copywriting tips that can help you get more clicks.
Use the Power of Persuasion
The power of persuasion can be your biggest ally in gaining new visitors and customers. However, it can be extremely difficult to figure out the most-effective way to persuade a site visitor to read and interact with your copy. You should strive to understand what your target audience is searching for as well as the best way to personalize your messages to their hopes. Create feelings of indebtedness which will encourage them to continue reading. Above all else, generic copywriting will not make potential customers receptive to your content. Instead, you must actively work to persuade visitors to keep on clicking.
Craft Engaging Headlines
A number of studies have revealed that headlines are one of the top ways to entice and reel-in clicks. For example, one study showed that 80% of people will read a headline, but only 20% will actually click through to the actual article. Later, the same study revealed that spending time improving headlines can increase the likelihood of a user visiting your page. As a result, headlines have quickly developed into one of the top ways to convince users to read the rest of your content. Even if you have phenomenal copy, an awful headline can ruin its marketing potential.
One way to improve your headlines is by making them clear and easy-to-read. Do not try to stuff them with industry jargon and keywords. Instead, understand exactly what you are hoping to communicate and then craft a headline which succinctly and clearly relays this. Keep it simple and eye-catching.
Play to Your Audience
One of your biggest content marketing goals as a business should be uncovering and reaching out to new audiences which will generate different types of visitors. However, this has consistently grown to be more difficult and costly. In order to avoid wasting your marketing money, you should consider outlining and planning out your core audience as well as different users you would like to eventually reach. Take time to understand who clicks on your links and fills out your surveys. Further, you can also perform analytics to see who engages with your social media posts. By spending a small amount of time and money on analyzing your audience, you can maximize your copywriting for future campaigns.
Devote Time to Your Keywords
Along with planning out your headlines and your audience, you should also dedicate specific amounts of time to outlining and crafting specific keywords. This will ensure that you target specific keywords that are proven to be the most-effective. With the help of keyword targeting, you can revamp your marketing campaign and gain an edge over your competition. Keywords are unique in their ability to consistently generate new leads and new visitors which result in new sales. A constant flow of site traffic is essential for maintaining growth, and keywords are one of the top ways to achieve this.
Combining specific keywords with engaging headlines can set you on track for improving your copywriting and raising your search engine rankings.
Personalize all of your copy to specific audiences and avoid a one-size-fits-all approach. If you generalize all of your writing, then you will fail to generate quality clicks that deliver results. By strategizing and planning out your copywriting, you can create engaging content that consistently attracts new viewers. Slow down and spend some time on creating dynamic, quality copywriting. It could send your business to the next level!
Marla DiCarlo is an accomplished business consultant with more than 28 years of professional accounting experience. As co-owner and CEO of Raincatcher, she helps business owners learn how to sell a business so they can get paid the maximum value for their company.