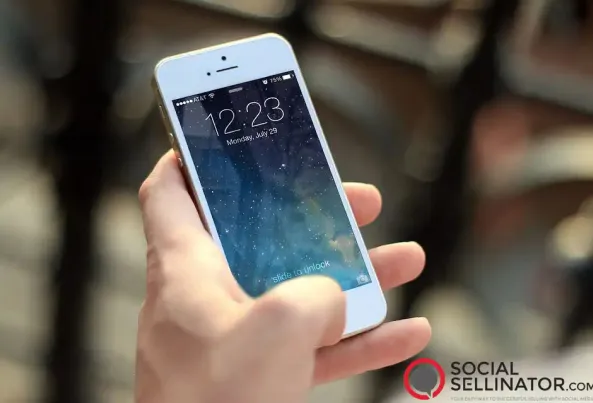 A big part of effective social selling is putting your authority on display. That's why you need content marketing strategies and ways to promote your blog content. No matter what you are selling, your customers want to know that they are working with experts in their craft. They want to know that you can not only sell them a solution to their problems but be a trusted confidant that they can turn to when they encounter issues that fall within your expertise.

But just writing isn't enough. You can write and publish the best blog posts in your industry — but if your audience isn't seeing them, they aren't doing you much good when it comes to social selling. You must know how to promote a blog post to gain that initial footing.

Neil Patel, a famous internet marketing guru, recommends spending as much time promoting your content as you do, creating it. However, if you don't have a large social following, it can be challenging to secure visibility and achieve a massive reach of your content. However, by following a few basic blog post promotion principles and staying consistent, you can grow the reach of your content over time.
1. Serve Your Audience
First and foremost — make sure that you are creating the content that your audience wants to read. What is your audience talking about on social networks? What kind of questions are they asking? What do your customers typically ask you when they begin a new engagement?

If you aren't creating the right content that your audience wants to read, you'll never be able to gain the traction that you're hoping for. One critical thought here is that you shouldn't try to 'sell' your services, products, or even your thought leadership. The point is that you really should think about what your audience needs. Are your insights helpful? Do they address issues? Do you give your readers tips that will make them more efficient, productive, and ultimately successful? In essence, don't make it about yourself. If you're selling hot dogs, don't try to sell hot dogs to someone who's asking you for hamburgers. Write to address the problems that people have - not to sell the solutions you offer.



2. Share Proactively
The best way to get your content in front of people that will find it valuable is to seek them out and share it with them. Ideally, you should place more focus on communicating with influencers and people with a decent-sized social following. These people can help to extend the reach of your content piece when they find it helpful and ultimately decide to share it with their audience.

A few of the steps that you can take to share your content proactively include:
Letting people and brands know when you mention them in your blog content. Tag influencers by name.
Sharing the content with industry influencers interested in sharing high-quality content with their audience.
Jump into ongoing conversations where your content might provide genuine insight.
There are some tools that you can use to identify people that have shared similar content. BuzzSumo allows you to see who shared the most popular articles on social media, which can be a great way to identify influencers, interested people, and expand your audience. With this kind of insight, Buzzsumo not only shows you influencers but it also shows you which topics and articles are shared. This helps you identify topics that will likely get people interested. Now, all you have to do is to come up with a related subject and add your insights and point of view.

Source: Neil Patel

Another excellent option for finding relevant conversations on the web is Google Alerts. Google Alerts will monitor conversations and content across the web and alert you when that topic comes up. Using these alerts can be a great way to identify new opportunities for sharing your content. A third tool to identify influencers on specific topics is SparkToro. This content discovery platform lets you do instant topic and audience research and find better customer insights. SparkToro puts crucial information about any online audience at your fingertips, as it lets you analyze:
1. Demographics: interests, job titles, gender, education, and politics
2. Behaviors: what they talk about, read, watch, listen to, and follow
3. Text Data: how they describe themselves, hashtags they use, language in their posts
3. Mix Automation and Manual Engagement
It's important to remember that blog post promotion is a marathon and not a sprint. Yes, a traffic spike for posts that gain traction will come in in the initial days following its publishing. Still, it's the ongoing effort to get the content in front of your audience (the challenging part of content marketing) that will provide longevity and make an actual difference in your business.

Automate social posts that share your content for a year (or longer) after it is first published. One terrific tool to achieve that is Missinglettr. Its AI automatically parses out key statements from your blog, puts them into pre-packaged social media-ready messages, and pushes them out over months in a social media drip campaign. Just because you've published the post and done your initial round of promotion doesn't mean that the content won't be useful months from now. Continue to find opportunities to share with your audience over time to grow your following and get your content in front of as many interested parties as possible.