Introduction
In the dynamic world of digital marketing, one name stands out as a beacon for businesses seeking to elevate their online presence—SocialSellinator. As a top-tier social media campaign agency, we specialize in delivering tailored, results-driven strategies that bring your brand to the forefront of the digital landscape. But what makes SocialSellinator the go-to solution for marketing heads in small to midsize businesses? How can we help you break free from the shackles of low brand awareness, lead deficiency, and inconsistent results? In this comprehensive guide, we'll unravel the answers to these questions and more.
If you're a marketing decision-maker striving to achieve authentic engagement, data-driven strategies, and a substantial return on investment, this article is your roadmap to success. Let's dive in and learn how you can unleash the power of social media with SocialSellinator.
Why Choose SocialSellinator as Your Social Media Campaign Agency?
If you're a marketing leader looking to transform your brand's digital presence, SocialSellinator is your go-to solution. But what makes us stand out in the crowded digital marketing landscape? Here are three compelling reasons to partner with SocialSellinator for your social media campaigns.
Award-Winning Digital Marketing Agency
SocialSellinator is not just another social media campaign agency; we're an award-winning digital marketing agency. Our excellence has been recognized and celebrated in the industry. Our comprehensive suite of digital marketing services has been specifically designed to meet the unique needs of small to midsize businesses. Whether it's social media management, content creation, PPC campaigns, or SEO optimization, our multifaceted approach ensures you get the most out of your digital marketing efforts.
Experienced Team of Professionals
Our team comprises experienced professionals who live and breathe digital marketing. Each member brings a wealth of knowledge and expertise to the table, ensuring that your brand's online presence is in the hands of experts. As Chris Cole, CMO of Spicely Organics, notes, "They successfully improved his company's social following." This is a testament to our team's ability to deliver tangible results that make a difference to your business.
Innovative and Customizable Solutions
One size does not fit all in digital marketing. Recognizing this, SocialSellinator offers innovative and customizable solutions tailored to your business's specific needs. Whether you're focusing on search engine efforts, social media management, paid traffic, or influencer campaigns, we ensure your brand is represented in a positive and impactful way. Our team works closely with you to develop and implement a strategy that not only aligns with your business objectives but also delivers measurable results.
In conclusion, choosing SocialSellinator as your social media campaign agency means partnering with an award-winning team that delivers innovative and customizable digital marketing solutions. With us by your side, you can confidently navigate the dynamic world of online advertising and social media, driving authentic engagement, effective strategies, and substantial returns on investment.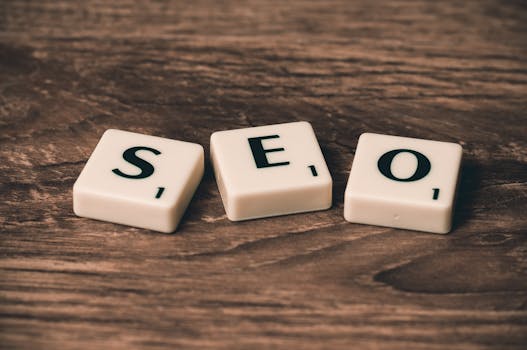 Services Offered by SocialSellinator
At SocialSellinator, we offer a broad spectrum of services designed to cater to your unique digital marketing needs. Our strategies are driven by data, prioritizing your business goals and ensuring a return on your investment.
Search Engine Optimization
In the digital world, your online visibility can make or break your brand. Our Search Engine Optimization (SEO) service is designed to enhance your visibility, attract quality traffic, and boost your search engine rankings. We offer comprehensive SEO services such as keyword research, on-page and off-page SEO, link building, and content optimization.
Social Media Management
With the evolving digital landscape, Social Media Management has become a vital tool for businesses. SocialSellinator takes the reins, managing your social media accounts and creating engaging content that resonates with your audience. We aim to help you connect with your audience, build brand loyalty, and drive traffic to your website, creating a meaningful online presence.
Web Design and Content Creation
Your website is your online storefront. It's crucial to make a great first impression. Our Web Design service ensures your website is visually appealing, user-friendly, and responsive. Alongside, our Content Creation services offer engaging, SEO-friendly content that resonates with your audience and drives action.
Automation and Analytics
Efficiency is the key to successful digital marketing. Our Automation services help streamline your marketing processes, saving you time and resources. Plus, our Analytics services allow us to track, measure, and analyze your digital marketing performance. This data-driven approach ensures you're getting the most out of your marketing efforts, allowing us to continuously optimize your strategy for even better results.
Partnering with SocialSellinator means gaining access to a suite of comprehensive, tailored digital marketing services that help your business thrive online. With our expert team at your side, you can focus on what you do best: running your business.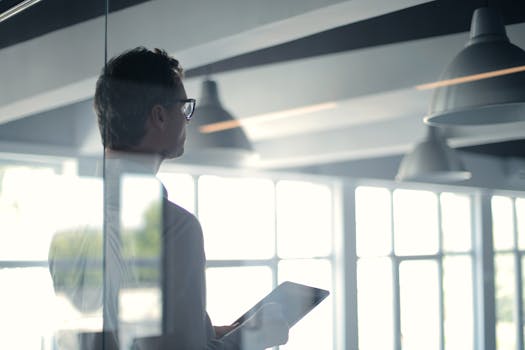 The Power of a Tailored Social Media Campaign
In the digital landscape, one-size-fits-all is a strategy that no longer works. To truly stand out and engage your audience, you need a tailored social media campaign that aligns with your business objectives. At SocialSellinator, we specialize in creating bespoke digital marketing campaigns that drive tangible results.
Understanding Your Business Goals
The first step in our process is to gain an in-depth understanding of your business goals. Whether you aim to increase brand awareness, drive website traffic, or elevate lead generation, we tailor our strategies to align with your objectives. We understand that every business is unique, and thus, we adopt a customized approach to ensure we address your specific needs and pain points effectively.
Creating a Comprehensive Digital Marketing Strategy
Once we have a firm grasp of your business objectives, we set out to create a comprehensive digital marketing strategy. This involves careful platform selection, understanding where your audience spends their time online, and aligning these platforms with your business's goals and objectives.
We develop a well-defined plan that outlines the marketing channels to be utilized and how to use them effectively. This includes a comprehensive content strategy that resonates with your audience and aligns with their digital behavior.
In line with this, we ensure consistency in scheduling posts on your social media platforms to keep your brand top of mind for your followers and show your business as active and reliable.
Achieving Measurable Results Quickly and Cost-Effectively
Our ultimate goal is to deliver measurable results quickly and cost-effectively. We understand that today's decision-makers in marketing departments value data-driven strategies and focus on ROI. Therefore, we leverage the power of social media analytics to evaluate the effectiveness of your campaign and make necessary adjustments.
We also lay emphasis on creating an online community where your audience feels heard, valued, and connected to your brand. We not only respond to comments but also create content that invites responses, enhancing customer relationships and fostering community engagement.
At SocialSellinator, we go beyond superficial metrics. We focus on achieving genuine interactions that translate to customer loyalty and, ultimately, sales. We believe in the power of authenticity and maintain a consistent voice across all platforms.
In conclusion, the power of a tailored social media campaign lies in its ability to align with your business goals, create a comprehensive and effective digital marketing strategy, and deliver measurable results in a cost-effective manner. Experience the power of tailored social media campaigns with SocialSellinator—your partner in digital marketing success.
Case Studies: Success Stories of SocialSellinator
Using a data-driven approach and leveraging years of experience in the digital marketing arena, SocialSellinator has been able to deliver outstanding results for its clients. Let's delve into some success stories that underscore the agency's commitment to boosting visibility, exceeding customer expectations, and maximizing returns on investment.
Boosting Visibility and Increasing Bottom Line
One of the key challenges businesses face is low brand awareness. This directly impacts the visibility of the brand online and the company's bottom line. However, with SocialSellinator's strategic social media marketing campaigns, businesses have experienced a considerable increase in their brand visibility.
For instance, a small business struggling with online visibility reached out to SocialSellinator. The agency, after a thorough understanding of the business, its goals, and target audience, designed a tailored social media campaign. The campaign not only amplified the business's online presence but also led to a significant increase in leads and conversions, thereby positively impacting the bottom line.
Exceeding Customer Expectations
SocialSellinator prioritizes not just meeting but surpassing client expectations. A midsize business with a lack of quality leads approached SocialSellinator. The agency employed its expertise in SEO, content creation, and social media management to overhaul the company's digital marketing efforts.
The result was an impressive boost in high-quality leads that transformed into loyal customers. SocialSellinator's systematic and personalized approach exceeded the client's expectations, showcasing the agency's commitment to delivering quality and results.
Maximizing Returns on Investment
Every business investing in digital marketing aims to achieve a high return on investment (ROI). At SocialSellinator, the focus is always on delivering strategies that yield the maximum ROI. One such success story involves a B2B business that was struggling to see a return on its digital marketing spend.
SocialSellinator stepped in and implemented a data-driven, comprehensive digital marketing strategy, which included PPC campaigns, SEO optimization, and social media marketing. This integrated approach led to a significant increase in the company's online traffic, lead generation, and ultimately, sales. The result was a maximized ROI, proving that with the right strategy and execution, digital marketing can indeed be a profitable investment.
In conclusion, these success stories highlight SocialSellinator's proficiency in boosting visibility, exceeding customer expectations, and maximizing ROI. They serve as a testament to the agency's ability to deliver outstanding results and its commitment to helping businesses grow and thrive in the digital landscape.
How SocialSellinator Stays on Top of Social Media Trends
In the ever-evolving digital world, keeping pace with the latest trends is not just a bonus; it's a necessity. This is where SocialSellinator stands out. As a leading social media campaign agency, we are always on the pulse of the latest trends and strategies to ensure our clients are always ahead of the curve.
With the growing popularity of Instagram, we understand the importance of a strong presence on this platform. Our team is skilled at managing Instagram DMs and creating engaging Instagram Ads. We utilize the platform's features to the fullest, ensuring you never miss an opportunity to connect with your audience. Our Instagram marketing strategy is data-driven, ensuring your content is not just engaging, but also effective at driving more traffic and generating leads.
Facebook Advertising
Facebook remains a dominant force in social media, and for a good reason. Our team is adept at optimizing and managing Facebook Ads to reach a broad audience. We use our expertise to target potential customers based on specific interests, demographics, and locations. Moreover, we leverage the power of Facebook's AI-powered chatbots to provide instant customer service and responses to direct messages.
Influencer Marketing
Influencer marketing has proven to be an effective method for reaching potential customers on platforms like Instagram and TikTok. We partner with influencers that resonate with your brand to increase visibility and engagement. This strategy not only enhances brand awareness but also brings authenticity and transparency that customers appreciate.
TikTok Marketing
TikTok is quickly emerging as a major player in the social media scene. Recognizing this, we develop creative TikTok marketing campaigns that can double or even triple your following. We help you stay attuned to the latest trends on the platform, from dance challenges to viral pranks, and ensure that your content is engaging and effective.
We believe in crafting strategies that are not only in tune with the current trends but also anticipate future movements. This proactive approach allows us to create purpose-driven campaigns that resonate with your target audience and yield impressive results. With SocialSellinator, you can be confident that you're not just keeping up with the digital marketing pace– you're leading it.
Contact SocialSellinator: Your Partner in Digital Marketing Success
Neglecting your social media presence in this digital age is like leaving money on the table. It's time to stop settling for mediocre results and start achieving your business goals. Whether you're looking to increase brand awareness, generate high-quality leads, or boost your bottom line, SocialSellinator is the partner you need in your corner.
As an award-winning digital marketing agency, we specialize in serving heads of marketing and digital marketing departments in small to midsize businesses. We understand your challenges, your pain points, and, most importantly, your aspirations. We're committed to helping you overcome obstacles, achieve your objectives, and drive your business towards unprecedented success.
Our team of seasoned professionals is well-versed in the latest social media trends and strategies, enabling us to create and implement data-driven campaigns that resonate with your target audience and deliver measurable results. From SEO and social media management to website design and content creation, we offer a comprehensive suite of services tailored to meet your specific needs.
Our customer-centric approach ensures that your brand's identity and values are at the forefront of every campaign we undertake. We believe in transparent communication and regular updates, so you're never left in the dark about your campaign's progress.
With SocialSellinator, you're not just investing in digital marketing services—you're investing in a brighter, more profitable future for your business.
Ready to take the leap towards digital marketing success? Contact us today at 1-888-874-3791 or send us a message through our contact form. Let's unlock your online potential together!
Don't wait another day to start reaping the benefits of a data-driven, results-oriented approach. Discover the power of strategic, data-driven digital marketing with SocialSellinator – your success is our success.
Conclusion
In the ever-evolving digital landscape, staying ahead of the curve is no easy feat. But with a strategic partner like SocialSellinator, you're not just keeping pace – you're leading the pack. We understand the challenges faced by heads of marketing and digital marketing departments in small to midsize businesses. Our award-winning services are designed to tackle these pain points head-on, delivering measurable results that directly impact your bottom line.
As an agency, we pride ourselves on our customer-centric approach. We don't offer one-size-fits-all solutions. Instead, we delve into the specifics of your business, your challenges, and your objectives. Our team of seasoned professionals crafts a tailored digital marketing strategy to not only meet but exceed your expectations.
From search engine optimization and social media management to web design, content creation, and advanced analytics, we've got you covered. Our success stories are a testament to our dedication and expertise, with case studies showing significant improvements in visibility, customer engagement, and returns on investment.
Staying on top of social media trends is part of our DNA. Whether it's leveraging the power of Instagram and Facebook advertising, capitalizing on the reach of influencers, or tapping into the youthful, dynamic audience of TikTok, we're always in tune with the most effective strategies.
In conclusion, if you're looking for a reliable, results-driven social media campaign agency, look no further than SocialSellinator. We're not just an option; we're your next strategic move. Contact SocialSellinator now and let's start working together to unleash the full potential of your online presence. Your success is our success. Don't wait, elevate your digital marketing game today!