Introduction: The Power of Social Media in Digital Marketing
In the modern digital landscape, the power of social media is undeniable. With over 4.7 billion people worldwide actively using social media platforms, it has emerged as a formidable force in the digital marketing sphere. Whether you're a head of marketing or digital marketing in a small to midsize business, leveraging social media's potential is crucial to build brand visibility, engage with your target audience, and drive business growth.
However, the realm of social media marketing is intricate and constantly evolving. It requires a strategic approach and expert knowledge to navigate effectively. That's where a social digital marketing agency like SocialSellinator comes into play. We understand the challenges faced by marketing professionals – from struggling with low brand awareness to grappling with lead and revenue deficiency. Our mission is to address these pain points head-on and empower businesses to unlock the power of social media marketing.
In this guide, we'll delve into the world of social media marketing, explore the role of digital marketing agencies, and explain why SocialSellinator could be your ultimate partner in navigating this dynamic digital landscape. So, are you ready to supercharge your social media marketing strategy and boost your online presence? Let's dive in!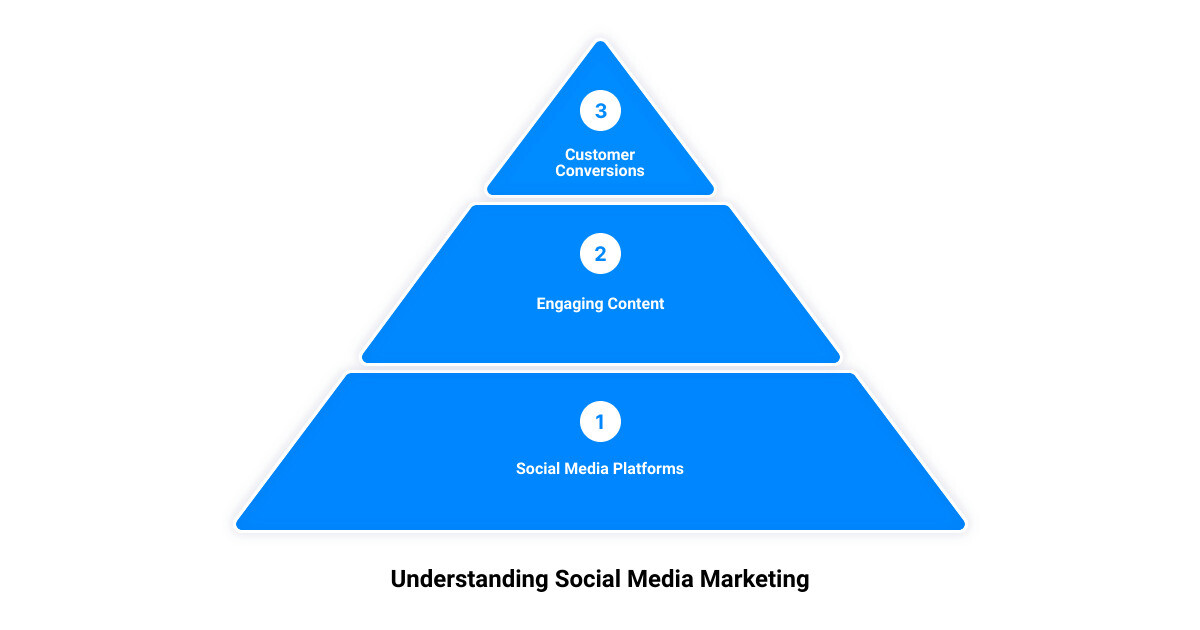 Understanding Social Media Marketing in Digital Marketing
The Role of Social Media in Digital Marketing
The world of digital marketing is vast and multifaceted, and within it, social media marketing shines as a crucial aspect. Social media marketing harnesses the power of various social media platforms like Facebook, Twitter, LinkedIn, Instagram, and others to establish brand recognition, capture customers' attention, and connect brands with a more diverse audience segment.
Whether you're a small business or a large enterprise, a well-executed social media marketing plan can significantly enhance your brand engagement and reach your prospects right where they spend their time online. It's a dynamic, data-driven approach to marketing that can yield remarkable results and turn customers into brand advocates.
The Impact of Social Media on Business Growth
The impact of social media on business growth is substantial. A robust social media marketing strategy not only increases brand visibility but also positively influences other aspects of your digital marketing efforts, such as search engine optimization (SEO) and lead generation. It creates additional revenue streams for your business, and more importantly, it fosters meaningful relationships with your customers.
But, social media marketing isn't a one-size-fits-all process. It's essential to understand the difference between social media marketing and digital marketing as a whole. Social media marketing is just a fraction of the bigger picture, but a vital one. While digital marketing encompasses various online and offline marketing tactics, social media marketing focuses on leveraging different social media platforms to engage with customers and prospects.
It's about creating fresh, unique content, collaborating with industry influencers, and adopting the latest marketing trends to convince people to take action. For businesses operating in the B2B landscape, social media marketing can offer quicker campaign results. However, it's essential to combine it with other internet marketing tactics for sustainable, long-term success.
In the end, the ultimate goal of social media marketing is to showcase your brand to potential customers exactly when they're ready to convert. It allows you to maximize available customer touchpoints and conversion opportunities. And when combined with other digital marketing efforts, it results in a comprehensive strategy that boosts brand awareness and drives more revenue.
In the next section, we'll discuss what a social media marketing agency does and why hiring one might be a game-changing move for your business.
What Does a Social Media Marketing Agency Do?
In today's digital era, where social media platforms have become the go-to source for consumers' buying decisions, a social media marketing agency plays a pivotal role in shaping a brand's online presence. Acting as the guiding hand steering the digital wheel, these agencies are adept at catapulting brands into the social media limelight, attracting the right audience, and building lasting digital relationships.
Services Offered by Social Media Marketing Agencies
A top-tier social media marketing agency like SocialSellinator offers a robust suite of services to help brands navigate the dynamic social media landscape. These services often include:
1. Strategy Development: The agency begins by crafting a comprehensive social media marketing strategy tailored to your business's unique needs and objectives. This roadmap outlines how to effectively reach your target audience and engage them in meaningful ways.
2. Content Creation: Content is king in the realm of social media. Agencies create engaging, original, and share-worthy content that resonates with your audience and aligns with your brand voice.
3. Social Media Management: Managing multiple social media platforms can be a daunting task. From posting content at optimal times to responding to customer inquiries, agencies take the reins of your social media accounts, ensuring consistent activity and engagement.
4. Paid Social Advertising: Social media platforms offer powerful targeting options for advertising. Agencies leverage these options to launch highly targeted ad campaigns that drive conversions and boost your return on investment.
5. Analytics and Reporting: Agencies also provide detailed analytics and reporting, giving you insight into your campaign's performance and guiding future strategies.
The Importance of Hiring a Social Media Marketing Agency
As a head of marketing or digital marketing in a small to midsize business, you're likely juggling numerous tasks. Trying to manage your brand's social media presence on top of everything else can be overwhelming. That's where a social media marketing agency comes in.
Hiring a social media marketing agency can free up your time, allowing you to focus on other critical aspects of your business. These agencies bring a wealth of expertise and an outside perspective that can breathe new life into your social media strategy. With their help, your brand can gain increased online exposure, better search rankings, and more targeted audience engagement.
Furthermore, they can provide you with measurable results, ensuring every dollar spent on marketing shows a return. In essence, a social media marketing agency is not just an option; it's a strategic move towards achieving your business goals in the digital world.
In a nutshell, a social media marketing agency takes the guesswork out of managing your brand's social media presence. With their expertise and services, they can turn your social media platforms into powerful tools for connecting with your audience and driving business growth. Whether you're a small business or a large corporation, partnering with a reputable agency could be the key to unlocking the full potential of your social media marketing strategy.
The Big 6 Digital Agencies: A Brief Overview
In the dynamic digital marketing landscape, a select few agencies have emerged as industry leaders, setting benchmarks in creativity, strategy, and results. Often referred to as the 'Big 6', these agencies have a proven track record of helping businesses navigate the digital realm successfully, with their innovative social media marketing campaigns playing a pivotal role in their success.
Who are the Big 6 Digital Agencies?
While there isn't a universally recognized list of the 'Big 6' digital agencies, some names frequently appear in the conversations about the top players in the industry. For instance, agencies like Little Media Agency, Social Vantage, Spin Brands, Convertiv, BornSocial, and Media Bounty have consistently demonstrated their expertise in the digital marketing domain, particularly in social media marketing.
These agencies have been recognized by trusted sources like Forbes and Clutch and have won prestigious awards like the Drum Awards. They have worked with reputable brands, providing a wide range of services from social media management to content creation, influencer management, and more.
The Role of Big 6 Digital Agencies in Social Media Marketing
The 'Big 6' Digital Agencies don't just execute social media marketing campaigns; they redefine them. They leverage their in-depth understanding of the digital space and audience behavior to create personalized, engaging content that resonates with the target audience.
They offer comprehensive social media marketing services, including strategy and planning, content creation and distribution, community management, and social media advertising. Moreover, they don't just work for you but with you, providing training and guidance to your in-house staff to enhance your social media marketing skills.
But their work doesn't stop there. These agencies continuously track and analyze the performance of their campaigns, optimizing them for maximum impact. They stay ahead of the curve, adapting to changes in digital technology, consumer behavior, and marketing trends to ensure their clients' social media campaigns continue to deliver impressive results.
In essence, the 'Big 6' Digital Agencies are not just service providers; they are strategic partners, driving business growth and enhancing online visibility through effective social media marketing. Whether your goal is to increase brand awareness, generate leads, or boost website traffic, these agencies have the expertise and resources to help you achieve it.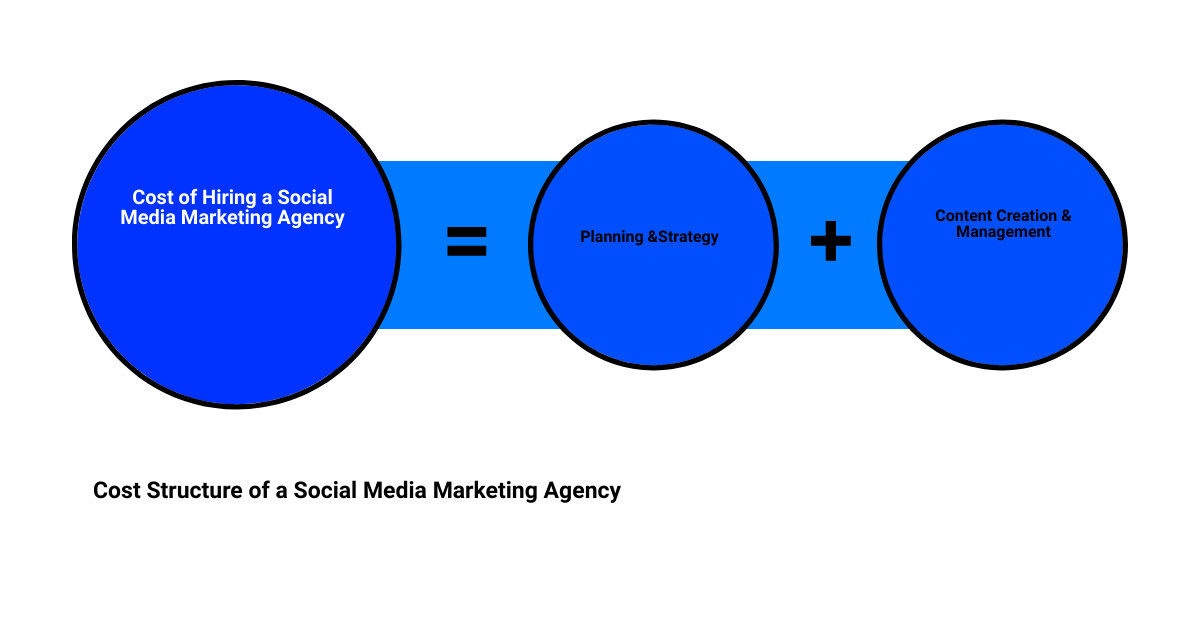 Cost of Hiring a Social Media Marketing Agency
In the digital marketing landscape, the phrase "you get what you pay for" rings particularly true. But what exactly should you expect to pay when hiring a social media marketing agency? And how can you budget for this crucial investment in your business' online presence? Let's delve into the cost dynamics of social media marketing agencies.
Factors Influencing the Cost of Hiring a Social Media Marketing Agency
The cost of working with a social media marketing agency varies widely, with prices ranging from $750 to $10,000 per month, depending on several factors. Here are some key elements that could influence the price tag:
1. Scope of Services: The range and complexity of services you require play a significant role in determining the cost. Basic social media management might be less expensive than comprehensive strategies that involve content creation, social media advertising, and SEO.
2. Size of Your Business: Larger businesses with a broad customer base and multiple social media platforms may require more resources from an agency and, hence, may incur higher costs.
3. Industry Specifics: Different industries have unique marketing requirements and challenges. Some sectors may require specialized knowledge or tools, which can impact the pricing.
4. Agency's Experience and Expertise: Agencies with a proven track record of success and extensive experience in your industry may command higher fees.
How to Budget for a Social Media Marketing Agency
Budgeting for a social media marketing agency starts with a clear understanding of your business goals and marketing objectives. Here are some steps you can take to effectively budget for an agency:
1. Set Clear Goals: Define what you want to achieve with your social media marketing efforts. Do you want to increase brand awareness, drive website traffic, or generate leads and conversions? Your goals will significantly influence your budget.
2. Understand Your Financial Resources: Evaluate your financial capabilities. Hiring a top-tier agency might be ideal, but it's essential to work within your means to avoid financial stress.
3. Allocate a Percentage of Your Marketing Budget: It's recommended to allocate at least 10-20% of your overall marketing budget towards social media marketing.
4. Consider the ROI: The cost of hiring a social media marketing agency should be seen as an investment rather than an expense. The right agency can deliver a substantial return on investment by increasing brand visibility, customer engagement, and ultimately, your bottom line.
In conclusion, the cost of hiring a social media marketing agency is a vital consideration for any business. By understanding the influencing factors and effective budgeting, you can unlock the power of social media marketing without breaking the bank.
Top Social Media Marketing Agencies for 2023
As we step into 2023, the landscape of social media marketing agencies has never been more vibrant and competitive. If you're ready to take your social media marketing to the next level, here's a glimpse into some of the top players in the industry.
Viral Nation: A Leader in Influencer Marketing
Known as the creators of the unconventional, Viral Nation ranks as the most sought-after full-service influencer marketing agency globally. With a proven track record in creating revolutionary campaigns that forge meaningful connections, Viral Nation prides itself on delivering marketing strategies with a clear ROI. Their portfolio boasts partnerships with major brands like Bud Light, Crayola, and Aston Martin.
Sociallyin: Experts in Social Media Management
Sociallyin offers a holistic approach to social media, covering everything from social strategy to content production and community management. With a deep understanding of audience demographics, they tailor their content to resonate with the ideal audience, ensuring that your brand's voice is heard loud and clear across various social platforms.
Disruptive Advertising: Masters of Paid Social Advertising
Disruptive Advertising is a force to reckon with when it comes to paid social advertising. They are well-known for their data-driven approach, which allows businesses to gain a competitive edge and achieve measurable results.
SmartSites: The Go-to Agency for Comprehensive Digital Marketing Solutions
SmartSites is a one-stop-shop for all your digital marketing needs. With a robust suite of services that include PPC, SEO, and website design, they provide end-to-end solutions that help businesses build a strong online presence and drive growth.
The Influencer Marketing Factory: Pioneers in Influencer Marketing
The Influencer Marketing Factory has carved a niche for itself as a pioneer in influencer marketing. They leverage the power of influencers to enhance brand visibility and engagement, thereby driving more traffic and conversions for businesses.
Moburst: The Mobile Marketing Specialists
In an era where mobile is king, Moburst stands out as the specialist in mobile marketing. They help businesses optimize their mobile strategy to reach out to a wider audience and drive more downloads, user engagement, and revenue.
Thrive Internet Marketing Agency is a reputable name in the digital marketing industry. They offer a range of services from social media management and SEO to web design, helping businesses thrive in the online world.
In a world where content is king, Fresh Content Society reigns supreme. They specialize in creating compelling digital content that not only engages the audience but also drives conversions.
All these agencies have a proven track record of delivering exceptional results. However, the best agency for your business would be one that understands your unique needs and aligns with your business objectives. As you explore these options, remember, the perfect partner is out there, ready to help you unlock the power of social media marketing in 2023.
Why Choose SocialSellinator for Your Digital Marketing Needs
The digital landscape is a complex maze, and navigating it successfully requires a seasoned guide. Enter SocialSellinator, an award-winning digital marketing agency distinguished by its unique blend of expertise, comprehensive services, and a robust track record of client success. If you're a decision-maker in a small or midsize business, grappling with the challenges of digital marketing, SocialSellinator isn't just an option; it's your next strategic move.
SocialSellinator: An Award-Winning Digital Marketing Agency
SocialSellinator is no ordinary agency; it's an award-winning powerhouse that consistently delivers outstanding results. Their ability to craft engaging, smart, and unique content sets them apart in the congested digital marketplace. Their proficiency in creating a resonating brand message and delivering insightful, actionable content that connects with your prospects is unrivaled. This ability to outshine competitors while amplifying your brand message makes SocialSellinator an ideal partner for your digital marketing needs.
The Comprehensive Approach of SocialSellinator to Digital Marketing
SocialSellinator's approach to digital marketing is as comprehensive as it is effective. Their services span from social media management to content curation, comment management, blog writing, and content marketing. Beyond these, they offer SEO services to boost your Google ranking, increasing demand generation, and filling your sales funnels. Their Facebook and Google Ads management services are well-optimized and designed to drive sales, while their LinkedIn lead generation strategies attract potential customers in the age of inbound marketing. In essence, SocialSellinator offers a well-rounded, holistic approach to digital marketing, ensuring all bases are covered for your business's success.
The Benefits of Partnering with SocialSellinator
Partnering with SocialSellinator means more than just hiring a digital marketing agency; it means gaining a dedicated partner committed to propelling your business to new heights. Their focus on authentic engagement and data-driven strategies aligns with the core values of decision-makers who prefer genuine interactions leading to customer loyalty and sales. Their commitment to ROI-focused campaigns ensures that every dollar spent on marketing shows a return.
Moreover, SocialSellinator's dedication to staying updated with the latest trends and technologies ensures that your business is always at the forefront of the digital landscape. With their expertise, commitment, and proven strategies, the path to digital success is clear. Now it's time to take that step forward.
In conclusion, if you're seeking a digital marketing agency that is as passionate about your success as you are, SocialSellinator is the ideal choice. Offering comprehensive services, a track record of success, and a unique approach, SocialSellinator stands out as a top choice for small businesses looking to enhance their digital marketing efforts.
Conclusion: Unlocking the Power of Social Media with the Right Digital Marketing Agency
In the digital age, harnessing the immense potential of social media is pivotal for businesses. As we've journeyed through the landscape of digital marketing agencies, it's clear that the right agency can not only manage your social media channels but also transform them into powerful tools for business growth. However, the choice of an agency isn't one to be taken lightly.
The right agency understands your business, your challenges, and your goals. It offers not just services, but solutions tailored to your needs. More importantly, it provides measurable, data-driven strategies and delivers real results, not just vanity metrics.
This is where SocialSellinator shines as a beacon of hope for decision-makers in marketing departments of small to midsize businesses. This award-winning digital marketing agency offers a comprehensive suite of services - from social media marketing, content creation, to PPC campaigns and SEO optimization. It goes beyond offering services to providing a holistic approach that's tailored to meet specific needs.
Rest assured, with SocialSellinator, you are not just another client, but a priority. As a partner, SocialSellinator is invested in your growth, providing top-notch service and results at an affordable rate. It takes the time to monitor and respond to all of your online reviews, good or bad, ensuring your reputation is well-managed.
Remember, your business is your baby, and you want it in the hands of experts who care about it as much as you do. So, if you're ready to take your online presence to the next level, SocialSellinator is your next strategic move.
In conclusion, unlocking the power of social media isn't a solo task. It requires the expertise, experience, and commitment of a skilled digital marketing agency. And with the right agency like SocialSellinator by your side, you're not just unlocking the power of social media; you're unlocking the potential for remarkable business growth. So why wait? Take the leap and elevate your digital marketing game today. Your journey to digital success is just a click away.