Search Engine Optimization (SEO) and Social Media actions produce different outcomes. But they do have the same goal, and that is to drive website traffic and conversion. The thing is, they both have vacancies. Surprisingly, they simply fill in what's lacking on the other. Let's find out how their differences allow them to address their purpose.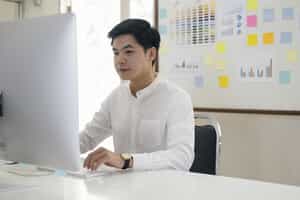 4 Differences Between SEO and Social Media in Driving Website Traffic
Audience Targeting and Conversion
Social Media directly captures an audience initially through their specific pain points, which is the strongest and most catchy emotion. Apparently, social media audiences are deeply emotional because they're on a personal level, rather than business-like. The secondary goal is to target people based on their demographics, geographic location, and, most importantly, their interests. It requires creative content to drive traffic efficiently. Social media audience targeting requires you to present the content even if they're not searching for it. And you need to figure out how to make them click without sounding like a salesperson.
SEO, with a good Digital Marketing strategy, targets an audience based on problems that require instant answers. The audience is usually asking questions and seeks reliable, informative content—the audience searches for the articles they want to read and learn. What you need to figure out are the topics that they're searching for. They come to you, but you have to be there the moment they ask for it. That's why it's imperative to build website credibility to achieve and maintain a high ranking.
Read more: Social Media Pricing Sheet
Content Format
Social Media lives and breathes visual content. The mind connects with words, but images and videos are even more quickly processed by the brain simply because it's entertaining. Audiences in social media are there for entertainment, so you have a better chance if you conform to creating visual formats.
SEO relies on long written formats. Google recognizes credibility through the number of words on the web page content paired with keyword relevance.
Consistency of Traffic
Social Media continuously requires advertising efforts. You should maintain ongoing marketing strategies to drive traffic from social media platforms. Social campaigns are quick in driving traffic, but it doesn't last for so long unless you're always purposely running it.
Effective SEO efforts produce high-ranking campaigns that can usually sustain independently for weeks or months. The moment it works, it drives a passive search traffic source, which means less effort and better stamina.
Speed of Traffic
Social Media ad campaigns and posts engage with the audience instantly. You can get likes, and comments, and drive traffic to your website in a matter of minutes, sometimes even in seconds. If done strategically, you can also grow a bunch of followers on your website and social pages.
SEO takes a little more time to gain traffic momentum. It has a slow, steady speed as it gets sifted for its relevance. You'll have to wait for days before you can see results in the Search Engine Results Page (SERP) ranking. Search engines are also quite tricky because they can sometimes take years before your website gains authority and credibility. You'll have to utilize highly-relevant keywords to improve visibility.
SEO vs. Social Media: Which is Better?
It's actually not a battle. Addressing which one is better is out of the question. If you look at the bigger picture, you'll need both SEO and Social campaigns because of the interdependence of their results. You see, social profiles can also rank in search items. And, SEO needs Social's point of view in terms of link-building outreach. Even though Social Media does not have a direct influence on website ranking and credibility, SEO needs a portion of social media signals to make it more effective in driving website traffic.
Ultimately, you'll need either of them in different types of campaigns. It only boils down to what you need at the moment because they undoubtedly have strengths of their own. You just need to identify their uses and how you can apply them to drive website traffic.