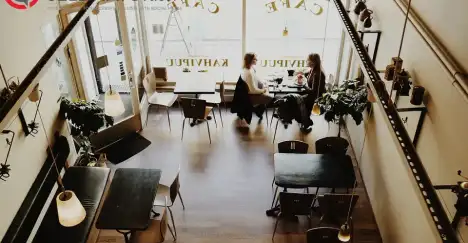 Social selling may be the future of digital sales, but in our time working with clients that practice social selling, we have found that a concerning percentage of them don't have the proper systems in place to measure and gauge their success. In fact, only 15% of marketers know how to prove their social selling ROI in a quantitative way.

At the most basic level, social selling success can and should be measured in its ability to generate leads for your business. And yes — leads generated is an important metric for measuring your social selling success. But the strategy runs much deeper than simply generating leads and starting sales conversations. Social selling is about building relationships — both with your ideal prospects and with other figures in your industry — in an attempt to leverage those relationships to generate sales and grow awareness of your offering.

Appropriate tracking, measuring, and optimization is crucial for generating a positive ROI from your social selling strategies. Most businesses know the importance of data in modern sales teams. But social selling is a much broader strategy than most sales teams are used to.

Success isn't as straightforward as it is with other strategies. Leads and sales generated from social channels might be a good metric for getting an overall understanding of your efforts, but that is a lagging indicator, not a current one. Social sellers often have dozens of warm conversations in the pipeline and peripherally-aware prospects that haven't started discussions in earnest. Those relationships have value — even if they haven't come to fruition yet. But how do you measure the impact of those soon-to-be prospects?

Often, measuring social selling effectiveness requires that you are able to connect several different systems together including your CRM, marketing automation platforms, social analytics, content engagement metrics, and by-hand tracking of important conversations and relationships. Without all of those together, you'll never be able to gain a top-down view of your true social selling effectiveness or identify areas for improvement.

Now, we'll dive into some of the specific metrics that your teams should be tracking. These metrics will provide you with a good baseline for measuring and monitoring the effectiveness of individual social sellers within your organization and your team as a whole.


Measurement #1: LinkedIn's Social Selling Index

You really can't discuss social selling metrics without talking about LinkedIn's Social Selling Index (SSI). The SSI is a metric that measures your overall social presence on LinkedIn and provides insight into where you stand within your industry and within your network. The best thing: you can see your score for free without having to pay for a LinkedIn premium account. The SSI attempts to measure how effective you are at establishing your brand on the platform and engaging with prospects. The score is updated daily with graphs showing you how your SSI score has changed over time.

While the exact formula that the company uses to create your SSI score isn't publicly available, the company does provide insight into the different elements that they use to determine your score. These include:


Establishing a professional brand on LinkedIn. There are a number of factors that affect this score. Whether or not your profile is complete, whether or not you have published any content for your audience to consume, and how often you engage with people that reach out to you all play a big part in your overall SSI.
Finding the right people. Are you able to identify the right prospects for your business? Further, are you able to do so in less time using efficient LinkedIn search and research tools?
Engaging with insights. Are you able to discover and take part in conversation-worthy discussions that help you to grow relationships? This includes both through the LinkedIn messenger, as well as through public posts on your timeline.
Building relationships. This portion of the SSI attempts to measure the effectiveness of your private conversations. Are you establishing trust with decision makers? Are you engaging with enough people in your industry to create opportunities for your company?
While LinkedIn's Social Selling Index is not the end-all-be-all of social selling metrics, it does provide an excellent starting point for measuring your effectiveness on the platform. With LinkedIn being the primary social network for B2B sellers, it makes sense that you would want to keep a close eye on your ability to facilitate opportunities on there.

The SSI is one of the most popular social selling metrics due to LinkedIn's popularity as a social selling platform and because of the metric's ability to encourage engagement and help social sellers to establish goals. LinkedIn states that social selling leaders create 45% more opportunities than their peers with a lower SSI. So, checking your SSI is definitely worthwhile every couple of weeks. No need to obsess over the score and check it daily.


Measurement #2: Social Network Growth

Social selling often focuses on quality over quantity. Success is less about growing your network as large as you possibly can and more about creating warm conversations that lead to valuable relationships with prospects. Social selling is all about influencing the right prospects, and not so much about influencing as many people as possible.

Still, social network growth is an important indicator of social selling success. The more people that enter your network, the more chances of success that you have. More social activity means that your sales reps have a greater reach, which increases the chances of their content being seen by a larger number of people. Content distribution is important for generating awareness for both your personal brand as a social seller and for the success of your company.

Despite the fact that social selling has a narrower focus than other sales strategies, it is still a numbers game. The more people that social sellers are reaching out to and developing relationships with, the higher the chances are that a sale will be made.

The average LinkedIn user has an average of 930 connections. On its face, that doesn't mean a whole lot. But it does provide a number to use as a guideline as you measure your own social reach on the platform.

So in summation — the size of your social network does matter. It does play a big role in the overall effectiveness of your social selling strategy. But it shouldn't be seen as a defining factor. It's really much more about a balance of quality and quantity. Sales reps that focus solely on growing their network without keeping the quality of that network high and in-line with your targeted personas will be disappointed with their results.


Measurement #3: Warm Conversations (Leads) Generated

Social selling is a strategy that emphasizes building of relationships. Your ability to engage in valuable and meaningful conversations with those that fall within your targeted customer personas is a great indicator of your overall success with the strategy.

If we envision social selling as a traditional sales pipeline (it is almost always much more complicated than that but let's do so for the sake of brevity), the number of warm conversations that you are currently engaged in could be closely compared to prospects that are currently in the sales pipeline. Some will pan out. Others won't for a variety of reasons. But each is an opportunity for you to get your product in front of someone that you believe is a potentially qualified prospect.

Relationships are an essential element for generating an ROI from social selling. Warm, genuine conversations are the backbone for nurturing those relationships. Generating those conversations pays off not only throughout the sales process but through the entire customer lifecycle. 31% of B2B professionals believe that social selling cultivates stronger customer relationships.


Measurement #4: Content Engagement Rate

Valuable content is a cornerstone of any effective social selling campaign. A social sellers' ability to connect with prospects and deliver valuable content that helps them to better understand their product, industry, and brand plays a key role in their ability to win their trust and confidence. Sharing relevant information with their audience helps social sellers to activate their social networks and establish themselves as thought leaders in their space.

Delivering high-value content isn't some trick for winning the trust of prospects — it's what customers prefer. 81% of consumers would prefer to engage with sellers that have a strong brand on social media. The built-in social proof that comes with sharing highly valuable content that generates public conversations helps social sellers to grow awareness and build a strong reputation within their industry.

Monitoring the engagement rates of the content that you share, both on social networks and on your website itself gives you insight into whether you are providing the right information to your audience. On social networks the engagement metrics that you should be keeping an eye on include likes, comments, and shares. On your website, keep a close eye on the bounce rate and time on page of the content that you share.

Content with high engagement rates is typically content that is valued by your audience. Further, content engagement metrics speak to how engaged your following is on the whole. Less engaged followings may mean that you need to take a harder look at the content that you are sharing with them.


Measurement #5: Prospect Referrals

Often undervalued, one of the key benefits of social selling is its ability to generate referrals for your business. As you establish a reputation as a thought leader in your industry and engage in warm conversations with others in your industry (even those that may not be interested in your product when the conversation takes place), you position yourself to be a safe recommendation. Everyone loves to share something of value with their network. You want to position yourself as that "thing" of value for them to share.

According to a report from Demand Generation, a warm referral increases the odds of closing the sale by up to 4 times. Additionally, 70% of B2B companies report that referrals convert better and close faster than any other type of lead. It's the preference of most B2B buyers, of which 84% start their buying process off with a referral, even if the company they are referred to is not the company they eventually end up going with.

Relationships are at the core of everything that we do with social selling. The conversations that you engage in aren't just meant to connect you with your ideal prospects — but also with people that are in a position to recommend your business to your ideal prospects as well.


Measurement #6: Activity Metrics for Leads

There are a number of metrics that can safely fall under the "lead activity" umbrella. For many prospects, the process of getting to know your company and becoming aware of the value that you can offer them is ongoing, with flurries of activity that can be a strong indicator of their interest in your solution.

There are many steps that a prospect may take along the way to ultimately converting into a sale. Ensuring that you are measuring the different activities that a prospect can take is important for optimizing your approach and pushing prospects toward steps that correlate with sales.

Some of the different lead activity metrics that you should be monitoring include:


Click-through-rates and link clicks for important content and collateral. How often are the people that you are engaging in conversations with actually clicking the link that you send them? Click-through-rate is a vital metric for any marketing campaign or strategy and social selling is no different. Ultimately, you want to make sure that your prospects are reading the content that you send them. A low click-through-rate can provide insight into flaws within your approach.
Meeting set rate. Whether virtual or in real life, for many B2B companies the eventual sale relies on your ability to set meetings with your ideal prospects. How many of the warm conversations that you engage in are resulting in product demos, meetings, or whatever the equivalent is within your sales pipeline?
Time spent before conversion. How much time are you spending speaking with prospects before they ultimately convert into a paying customer? Being effective and concise is important, but you still want to ensure that you have room to breath to facilitate the genuine relationships that actually lead to conversions. It's a balancing act.
Keep a close eye on the different actions that your leads take on their way to becoming customers. There will be differences in the process for every business and identifying metrics that can be measured throughout gives you more data to work with in order to optimize your strategies.


Data Delivers Growth

While getting your hands dirty and actually engaging in social selling will allow you to identify improvements that can be made over time, no social seller or team should be flying by the seat of their pants. Collecting, measuring, and analyzing data helps social sellers to identify what is working, what is not, and create hypotheses for how they can improve their approach. While tracking many different metrics can be complex and time-consuming, having that data on hand can help to reveal weaknesses in your strategy. Even if you don't use it right away, you may at a later date!

What metrics are you tracking to measure your social selling strategies? Share in the comments!