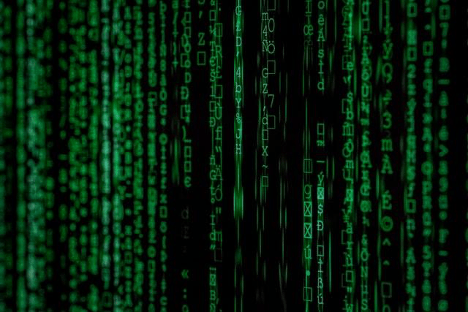 Before Google, there was Ask Jeeves - the well-dressed, always smiling gentleman who was always ready to answer your most pressing questions. Back then, the knowledge about search engines was still in its infancy stage. People treated it as a party trick, and they would ask the most random questions to stump the website.
But regardless of the name, both Ask Jeeves (which many don't know still exists today under the brand Ask.com) and Google has the same function. They connect users to the closest answer or solution for their most nagging concerns.
Today, search engines are synonymous with Google. And for good reason. According to this study's data, 9 in 10 people use Google when they search online. Bing is a far second with 2.44%, followed by Yahoo!, Baidu, and Yandex.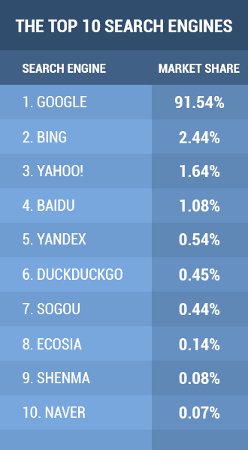 https://www.webfx.com/blog/seo/2019-search-market-share/
This means for you, that if you are crafting your digital marketing plan, you always have to design with Google's algorithms in mind.
The search engine's dominance is almost unbelievable. Google used to release data on the number of pages it indexed. But it suddenly stopped without any explanation. To give you an idea of the sheer magnitude of its task, Google indexed 130 trillion individual pages on the Internet as of 2016.
You may also like: How to Set Up a Microsoft Ads
Why Is It Important to Know How Search Engines Work?
A user's online journey typically starts with a search. You need to understand the nature of the search to create an effective digital marketing campaign. This understanding is essential to search engine optimization (SEO), which is a tool to boost your Internet traffic, capture leads, and convert customers.
Here are some of the benefits of familiarizing yourself with how Google functions:
You can increase your rankings on the search engine results page (SERP)
You can develop optimized websites that search engines can crawl and index
You can benchmark your digital marketing campaign with your competitors
You can measure your SEO performance and tweak it for optimum results
The question is, why do you need to rank high?
A 2013 research by Chitika Insights showed how important it is to rank high on the SERP.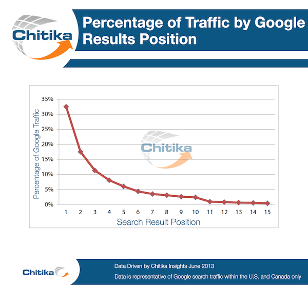 Users do not usually go beyond Google's first page when they input a query. The top three websites on the SERP alone already corner 61% of web traffic. The top five websites make up three-quarters of the total traffic.
Read more: The Difference Between SEO and SEM in Digital Marketing
CRAWLING
All search engines utilize a complex algorithm to generate the most relevant search results. To do this, they must first inspect all elements of the website - such as the webpage, headline, navigation, relevant keywords, authority links, and content.
Crawling in SEO parlance means prowling or following the links around your website. Google uses spiders or bots to handle the task. That is the reason for web developers familiar with SEO always include a site map on the pages, to make it easier for the spiders to navigate across multiple paths.
The links serve as invisible neural pathways for these bots to crawl through the World Wide Web. Their job is clearly defined: find the most relevant result to match the user's query. As you might expect, if you put up roadblocks along the way, you might be sending Google's bots in the direction of your competitor's website.
To prevent this, you need to audit your website at least every month to spot crawl errors. Among these errors are:
Server error
404
txt error
DNS error
The solution can be straightforward or complex, especially if the error is a symptom of a much deeper technical issue.
INDEXING
Once the bots have crawled through your website, they will add you to Google's database. The database is an anthology of indexed pages crawled by bots.
Here are some of the crucial elements in indexing a website:
The XML sitemap
The nature of the content and how it relates to the search
Anchor text of the links
Detailed information about the links (e.g., located within the page, ads, authoritative websites, backlinks, etc.)
Duplicate content
SEO-friendly URLs and canonical tags
Meta tags
You need to make sure that your website is optimized for SEO so that Google will find and properly index you. Even if you have the most amazing product, your target customers would have a hard time finding your business, if you are not on Google's database.
RANKING
Once the spiders crawled and indexed your site, the next step is ranking. Search engines will consider multiple elements to determine your website's ranking on the SERP.
Here are some of the factors that will impact ranking:
Load speed -- Google recommends that your page load should be two seconds or less to keep your bounce rate low. For instance, 8 in 10 users will abandon your page when it takes 4-5 seconds to load.
Off-page and on-page -- On-page refers to the technical elements of your website and content quality. Off-page typically refers to the backlinks--the more authoritative they are, the better.
Mobile-friendly -- American adults are glued to their phones for almost four hours each day. Nowadays, the phone is not only a tool to make calls. It is the main tool that connects them to the Internet.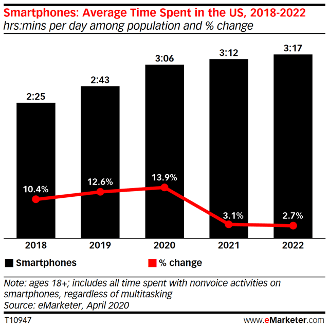 According to this study's data, nearly 7 in 10 shoppers use their phones to read reviews first before deciding to buy. Meanwhile, 66.7% use a shopping app on their phones. The figure is significant since global e-commerce sales will hit more than $600 billion in 2021.
Relevant keywords -- How your keywords match the user search is crucial to your rank. But depending on your industry, the keywords can be extremely competitive. You need to have a better understanding of what your customers are doing when online. You also need to test your keywords and benchmark them with your most successful campaigns. Even Google will tell you that you produce content to address a user's need rather than please the algorithm.
Being added to Google's database is totally free. You do not have to fill up a form to be indexed. But you do have to know the parameters for crawling, indexing, and ranking to avoid the pitfalls that can penalize you, as well as mimic the best practices to gain an edge over the competition.