In an era where digital dominates, unveiling the secret to effective social media marketing has become the holy grail for businesses of all sizes. With a staggering 2 billion active users on platforms like Facebook and Twitter, the potential for businesses to reach and engage with potential customers is unprecedented. Hence, the importance of social media marketing in today's digital age is no longer a point of contention, but a proven fact.
Today, the digital landscape is a battlefield where brands compete for visibility and customer engagement. The tool of choice in this battle? Social media. From creating a robust brand image to engaging with customers and driving website traffic, social media marketing has become an indispensable tool in the arsenal of small to midsize businesses.
However, the rapid evolution of social media platforms and the complexities involved in crafting effective strategies can leave businesses feeling overwhelmed. This is where a social media marketing agency steps in, equipped with the necessary expertise and resources to navigate this dynamic landscape.
In the following sections, we will delve deeper into the role of a social media marketing agency, how to choose the best agency, and why SocialSellinator stands out as a leading player in this field. So, if you're a head of marketing or digital marketing in a small to midsize business looking to elevate your digital marketing game, this article is your roadmap to success. Stay tuned!
The Role of a Social Media Marketing Agency
As the digital landscape continues to evolve, the importance of a robust social media strategy cannot be overstated. Navigating this complex terrain, however, can be a daunting task for many businesses. This is where a social media marketing agency comes into play, serving as your compass in the vast expanse of the digital world. Let's delve deeper into the benefits and offerings of a social media agency.
Expertise and Resources for Effective Social Media Strategies
A social media marketing agency is a treasure trove of specialized skills and resources. These agencies are equipped with a crew of experts in various fields, all under one roof. From content creators and strategists to data analysts, they possess the necessary arsenal to execute powerful social media campaigns. They are adept at steering your brand through the turbulent social media waters, ensuring a more robust return on investment and increased exposure to your target market.
Moreover, these agencies have their fingers on the pulse of the ever-evolving social media trends. They closely monitor these changes, adjusting their strategies accordingly to keep your brand relevant and engaging.
Tailored Strategies Based on Accumulated Knowledge and Research
One of the key benefits of partnering with a social media agency is the precise knowledge they bring to the table. This includes the expertise amassed from working with various clients as well as the insights gained from thorough research. By understanding your specific needs and leveraging their extensive knowledge, these agencies can devise tailored strategies that resonate with your target audience and align with your business objectives.
Cost and Time Efficiency for Businesses
Time is a valuable commodity, especially for heads of marketing and digital marketing who often find themselves swamped with responsibilities. Managing social media accounts and crafting high-quality content can be time-consuming, yet it's a task that can't be compromised. A social media marketing agency can take this burden off your hands, allowing you to focus on other critical aspects of your business.
Furthermore, hiring a social media agency can prove to be more cost-effective than managing your social media efforts in-house. You won't have to invest in new equipment or software services since the agency will have all the necessary resources. This, coupled with their expertise, can lead to a successful social media campaign and a higher return on investment.
In conclusion, a social media marketing agency serves as a powerful ally in your digital marketing journey. Their expertise, tailored strategies, and cost and time efficiency can significantly enhance your brand's online presence, ensuring your business stays ahead in the competitive digital landscape. The next step is to choose the right agency that fits your needs and goals, which we'll explore in the following section.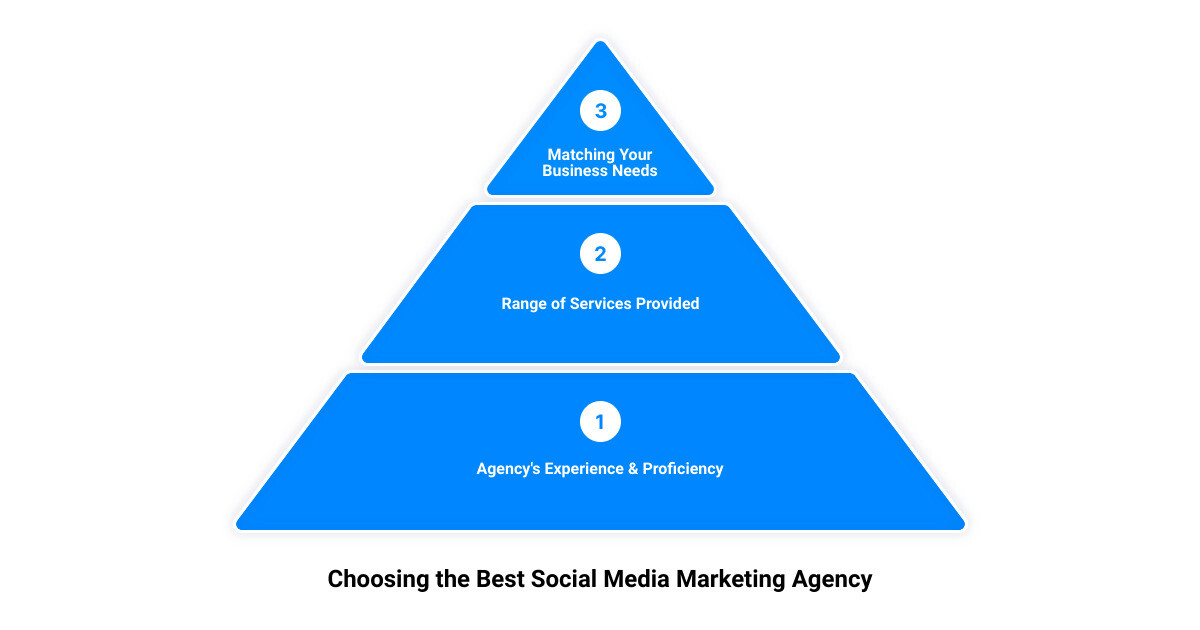 How to Choose the Best Social Media Marketing Agency
In a sea of social media agencies, finding the one that aligns perfectly with your business can feel like searching for a needle in a haystack. However, when you break it down to specific aspects, the selection process becomes more manageable. Here are three key factors to consider when choosing the best social media marketing agency for your business.
Considering the Agency's Experience in Your Industry
Experience is a critical aspect when choosing a social media marketing agency. An agency that has a proven track record in your industry can bring valuable insights and strategies to the table. They understand your target audience, the challenges you face, and the best ways to engage your potential customers.
As highlighted in the SocialSellinator's guide, it's crucial to look for an agency that aligns with your business goals and has a comprehensive strategy that can drive tangible results. Be sure to evaluate the agency's past performances and successes in your industry.
Proficiency in Different Social Media Platforms
The social media landscape is vast and continually evolving. Different platforms attract different audiences and require unique approaches. Therefore, it's essential to find an agency that is proficient across multiple social media platforms.
Whether your target audience is on LinkedIn, Twitter, Instagram, Facebook, or TikTok, the agency should be able to design and execute effective social media marketing campaigns tailored for each platform. Consider the agency's expertise in each platform and how well they understand the platform's features, algorithms, and user behavior.
Range of Services Provided by the Agency
Social media marketing is multifaceted, involving content creation, advertising, influencer marketing, and more. The best social media marketing agencies offer a comprehensive range of services to cover all aspects of social media marketing.
Review the agency's service offerings to ensure they can meet your needs. For instance, if your goal is to increase product awareness, the agency should have the resources to create or edit product images or videos. If influencer marketing is part of your strategy, the agency should be well-versed in influencer outreach and collaboration.
In conclusion, choosing the best social media marketing agency involves assessing their experience in your industry, proficiency in various social media platforms, and the range of services they offer. Remember, the right agency will not just work for you but with you, helping you achieve your social media marketing objectives and drive business growth.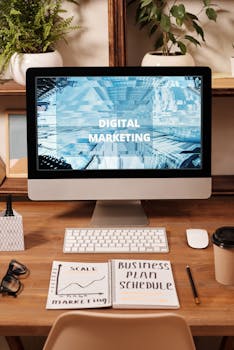 Top Social Media Marketing Agencies in 2023
In the ever-evolving digital landscape, the role of social media marketing agencies is pivotal. These agencies leverage their expertise to help businesses amplify their online visibility, engage with their target audience, and achieve their marketing objectives. Let's delve into the top social media marketing agencies that are making waves in 2023.
NoGood: Innovative and Customizable Solutions
NoGood, headquartered in New York, stands out for its innovative and customizable solutions. The agency prides itself on offering high-impact PPC campaigns that bolster online presence. With a focus on ROI, NoGood ensures every campaign drives substantial results and propels businesses toward their growth targets. Their strategies merge data insights with industry acumen, ensuring maximum effectiveness. Their suite of services includes SEO, CRO, social media ads, and video marketing, making it a one-stop solution for businesses seeking to enhance their online presence.
LYFE Marketing: Comprehensive Digital Marketing Strategy
With its headquarters in Atlanta, Georgia, LYFE Marketing specializes in creating and implementing highly effective social media marketing strategies. They are passionate about taking content creation to the next level, incorporating high-quality images and clients' logos to ensure that every piece of content aligns perfectly with the brand identity. Their commitment to quality and consistency sets them apart, making them a top choice for businesses seeking a comprehensive digital marketing strategy.
Disruptive Advertising: High Return on Investment
Based in Pleasant Grove, Utah, Disruptive Advertising is renowned for its commitment to delivering long-term success. This agency has made a startling revelation that an astounding 76% of digital marketing funds are wasted. To rectify this, they optimize their clients' PPC campaigns every week, ensuring the highest yield and the lowest costs. Their mission to change the world one click at a time is reflected in their rigorous optimization of every aspect of your campaign, from click to close.
Sociallyin: Expertise in Various Fields
With offices in Atlanta, Georgia; Birmingham, Alabama; Los Angeles, California; and Frisco, Texas, Sociallyin is a full-service digital marketing agency that offers result-driven services. They excel in creating and implementing social media strategies that resonate with the target audience. With expertise in over 36 languages, they offer multilingual social media management, ensuring that the content they create reaches a global audience. Their services include social media management, influencer marketing, social media strategy, community management, content production, and paid social advertising.
Choosing the right social media marketing agency can significantly impact your business's digital footprint. The agencies listed above have proven their prowess in the digital marketing landscape with their innovative solutions, comprehensive strategies, and an unwavering commitment to high ROI. However, the selection should always align with your specific business needs and marketing objectives.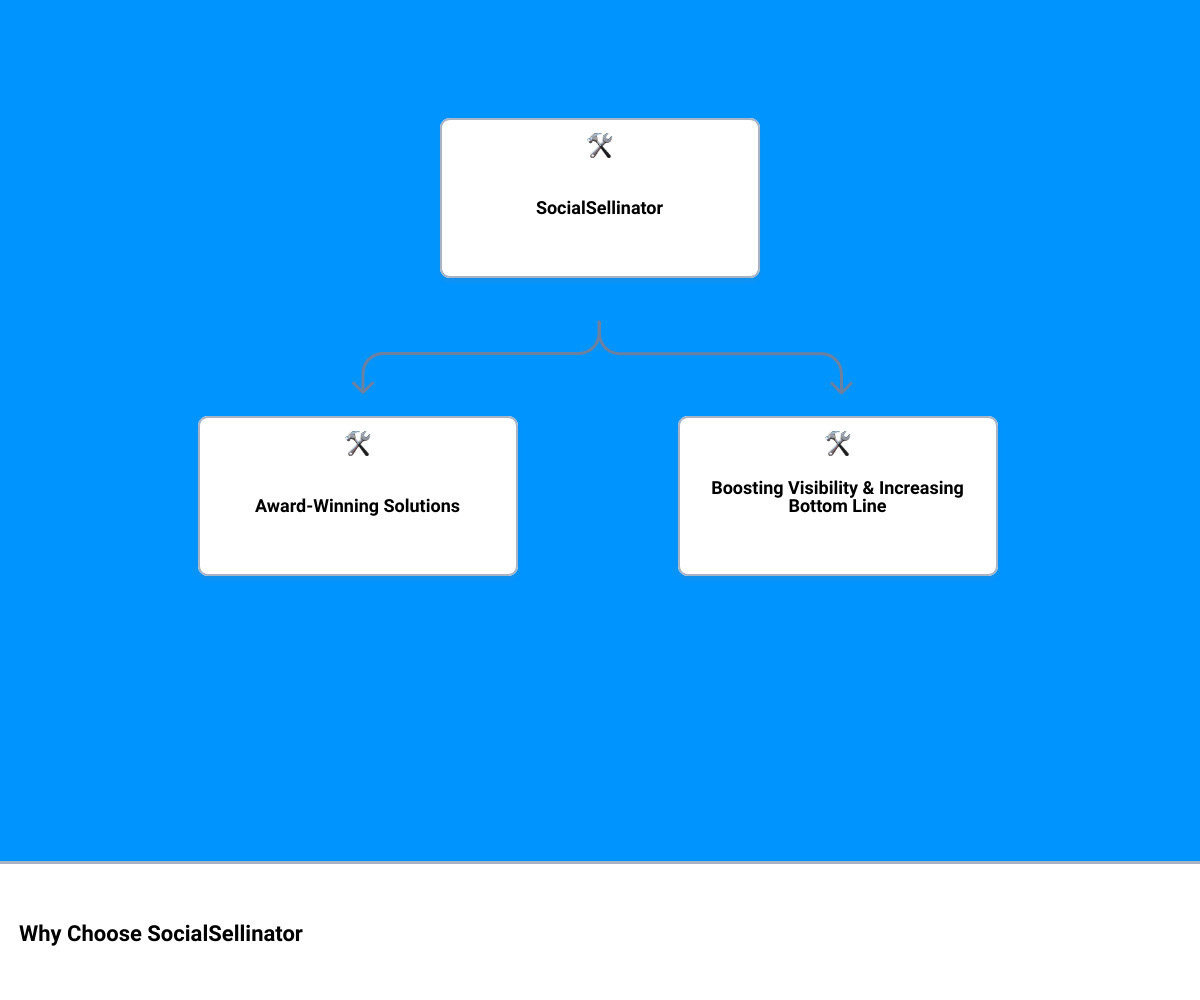 Why SocialSellinator is the Perfect Choice for Your Digital Marketing Needs
Drumroll, please...! It's time to unveil the secret weapon in your social media marketing arsenal: SocialSellinator. As the head of marketing or digital marketing in a small to midsize business, when you're grappling with the challenges of digital marketing, SocialSellinator isn't just an option; it's your next strategic move. But don't just take our word for it. Let's dive into why SocialSellinator is the perfect choice for your digital marketing needs.
Award-Winning Digital Marketing Solutions
What sets SocialSellinator apart from the crowd? It's their award-winning digital marketing solutions. With a unique blend of expertise, comprehensive services, and a track record of success, SocialSellinator is a leading choice for small businesses seeking to improve their digital marketing efforts. They create engaging, smart, and unique content that helps businesses stand out in their field.
Experienced Team Utilizing Latest Technology and Cutting-Edge Strategies
The team at SocialSellinator is not just experienced, but they're also constantly evolving with the fast-paced digital landscape. They utilize the latest technology and cutting-edge strategies to ensure your brand is being represented in a positive and impactful way. They offer services that boost your Google ranking, increasing demand generation and filling your sales funnels. Their Facebook and Google Ads management services are well-optimized and designed to drive sales, while their LinkedIn lead generation strategies help your business attract potential customers.
Comprehensive Approach to Digital Marketing
SocialSellinator takes a comprehensive approach to digital marketing. Their services range from social media management to blog writing and content marketing, SEO services, and ad management. They tailor their services to meet the unique needs of small businesses, ensuring that your brand's online community grows and engages with the right audience. This careful blend of services is what makes SocialSellinator's approach so effective.
Boosting Visibility and Increasing Bottom Line
At the end of the day, it's all about results. And SocialSellinator delivers. They focus on boosting your visibility and increasing your bottom line. With their ability to connect you with key buyers and decision-makers, they can ultimately boost sales and increase revenue. Their success is backed up by numerous client testimonials, showcasing the tangible impact that SocialSellinator can have on a small business's digital marketing efforts.
In conclusion, if you're looking for an agency that offers a unique approach, a comprehensive range of services, and proven results, SocialSellinator is the top choice for small businesses looking to enhance their digital marketing efforts. They stand out as a digital marketing agency that truly understands your needs and delivers results that help your business thrive. So, don't wait and elevate your social media game with SocialSellinator today!
Conclusion: The Secret to Effective Social Media Marketing
The buzz of the digital world might make you feel like you're in an endless maze, and the secret to effective social media marketing seems elusive. But, as we've explored in this article, a successful social media marketing strategy is not as out of reach as you might think. It's about understanding your audience, leveraging the right social media platforms, and creating engaging content that resonates with your target market. But above all, it's about choosing the right partner to navigate this intricate terrain - a partner like SocialSellinator.
The right social media marketing agency becomes your north star in this digital maze, guiding you towards your business goals. As we've discussed, they bring an unparalleled level of expertise and resources, offer tailored strategies backed by extensive research, and save you valuable time and costs. They are instrumental in driving your brand visibility, generating high-quality leads, and ultimately, boosting your bottom line.
Among the sea of options, SocialSellinator shines as a beacon, thanks to its award-winning digital marketing solutions, experienced team utilizing the latest technology and cutting-edge strategies, and a comprehensive approach to digital marketing. This agency understands that every business is unique and therefore needs a unique social media strategy. With a deep understanding of your business needs, they are equipped to help your brand make a mark in the crowded digital landscape.
In essence, the secret to effective social media marketing is not just about having a social media presence, but how you utilize it to its full potential. It's about finding a partner who understands your business, your audience, and your goals. It's about choosing a partner like SocialSellinator - a partner that empowers you to leverage the immense potential of social media marketing effectively and strategically.
So, the time to act is now. Stop dwelling in the shadows of the digital world and step into the spotlight. Partner with SocialSellinator and unveil the secret to effective social media marketing today. Remember, it's not just about surviving the digital age, but thriving in it.