Introduction: The Importance of Social Media Management for Small Businesses
For small businesses today, carving out a robust digital presence isn't just an option; it's a necessity. And at the heart of this digital revolution lies social media management. Navigating the world of Facebook, Twitter, Instagram, LinkedIn, and various other platforms can feel like traversing a labyrinth without a guide. However, with the appropriate social media management tools or the aid of a skilled social media manager, even small businesses can amplify their voice in the crowded digital marketplace.
Social media management is pivotal for small businesses, enhancing brand awareness, sparking customer engagement, facilitating sales, and leads. With billions of users worldwide, social media platforms offer an unprecedented opportunity for small businesses to reach potential customers. By regularly posting relevant and engaging content, businesses can become familiar faces in the feeds of their target audience. Moreover, effective social media management catalyzes small businesses to thrive in the digital landscape, driving visibility, engaging customers, and propelling sales via social media.
In this guide, we will explore the role of social media management for small businesses, delve into the costs associated with it, highlight the benefits of hiring a social media manager, and present some of the top social media management tools available today. We'll also shed light on how SocialSellinator can help elevate your small business's digital marketing game. So, if you're a decision-maker in the realm of marketing in a small to midsize business, you might find this guide particularly useful for your social media marketing efforts. So, let's get started on this journey to mastering social media management for small businesses.
Understanding Social Media Management: What It Is and Why It Matters
Ever wondered how popular brands maintain their strong social media presence? The answer lies in social media management. Social media management is not just about posting updates on multiple platforms; it involves a comprehensive, strategic process of curating, scheduling, publishing, analyzing, and engaging with content across all social channels.
Social media management is like the secret sauce that can help your small business deliver a robust brand presence. It doesn't just stop at replying to comments on Facebook or tweets; it is about creating a strategy that builds brand awareness and generates relevant leads. Essentially, it's the driving force behind your social media marketing strategy.
The explosion of social media users is hard to ignore; in 2021 alone, social media platforms gained 490 million users, a 13.2% increase from the previous year. This means that businesses now have 13.2% more prospective customers to attract, engage, and convert through social channels. Now, do you see why social media management is so critical?
Understanding how to manage your business's social media accounts can be a game-changer. It involves knowing your brand, your target audience, and your business goals for the account, then creating and executing a content calendar to reach these goals. This approach not only helps you post engaging content but also allows you to analyze your social media metrics to determine if your content resonates with your audience and helps you meet your business goals.
And it's not just about managing one or two accounts. In today's digital age, businesses need to maintain a presence across various platforms, including Instagram, Facebook, Snapchat, Twitter, and LinkedIn. This can be a daunting task, one that requires adept handling and a deep understanding of each platform's nuances.
This is where social media management tools come into play. These tools can help marketing managers, small business owners, and content creators save time by scheduling social media posts in advance for multiple accounts. They also help you view top-level metrics and generate viable leads from social media.
However, we understand that choosing the right social media management tool can be a challenge, especially for small businesses. That's why SocialSellinator is here to help, offering a comprehensive suite of digital marketing services tailored to meet your specific needs.
In the end, effective social media management can help you kick-start your brand's online journey, attracting and engaging your target customers while driving your business success. So, isn't it time you got started on your social media management strategy?
The Cost of Social Media Management: What Small Businesses Should Expect to Pay
Let's talk numbers. When it comes to social media management for small businesses, understanding the financial investment involved is crucial. The price tag on professional social media management services can vary significantly, depending on various factors such as the size of your business, the scope of work involved, and the level of expertise required.
As a general rule of thumb, the cost of social media management services can range anywhere from $500 to $5,000 per month. But don't let those numbers scare you. Keep in mind that this is a broad range, and the actual cost will depend on your unique business needs and goals. On average, a comprehensive social media management program for small businesses might cost around $12,300 per month.
The cost of social media management tools is another factor to consider. These tools help streamline your social media efforts, making it easier to manage multiple social media channels, plan and schedule posts, engage with your audience, and track performance metrics. The cost of these tools can also vary widely, depending on their features and capabilities.
For example, Zoho Social, one of the most cost-effective tools on the market, offers plans ranging from $10 to $40 per month, billed annually. Buffer, another popular option, offers plans ranging from $6 to $120 per month per channel. On the higher end of the spectrum, Hootsuite's plans range from $99 to $739 per month, billed annually.
The key to making an informed decision is to balance your budget with your business's specific social media needs. Remember, investing in social media management isn't just about spending money—it's about investing in your brand's online presence and future growth. The right social media management strategy can yield significant returns in terms of increased brand awareness, customer engagement, lead generation, and ultimately, sales.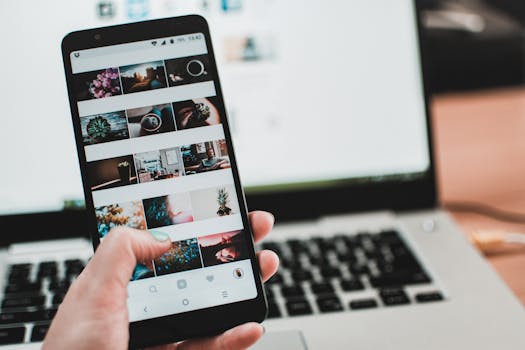 The Benefits of Hiring a Social Media Manager for Your Small Business
If you think social media management is all about posting cute kitten videos, think again! In today's fast-paced digital landscape, having a dedicated social media manager is a strategic move that can bring immense value to your small business. A social media manager does not just post content; they lay the groundwork for your brand's digital success. Here are some compelling benefits of hiring a social media manager for your small business.
Managed Account Types and Amounts: A social media manager can effectively handle multiple social media platforms, from mainstays like Facebook, Twitter, and Instagram to emerging platforms like TikTok and Pinterest. They are well-versed in the nuances of each platform and can tailor content and strategies accordingly.
Efficient Time Management: With a social media manager, you can free up considerable time to focus on other aspects of your business. They can handle everything from creating and scheduling posts to interacting with your audience and tracking performance.
Expert Strategies and Insights: A social media manager does not operate on hunches. They use data-driven strategies to meet your business goals. From analyzing the best times to post to tracking trending hashtags, they help your brand stand out in the crowded social media landscape.
Increased Brand Awareness: A social media manager can help increase your brand visibility online. They create engaging content that resonates with your audience, fostering brand recall and loyalty.
Improved Customer Engagement: A social media manager fosters a two-way conversation between your brand and your audience. They respond to comments, address queries, and handle complaints promptly, ensuring your customers feel heard and valued.
Lead Generation and Sales: A social media manager is not just a content creator but also a lead generator. They create compelling calls to action, run targeted ad campaigns, and convert your social media followers into customers.
Market Research and Insights: Your social media manager can glean valuable insights from your social media platforms. They can track trending topics, monitor competitor activities, and understand customer preferences, helping you stay ahead of the curve.
Cost-Effective Marketing: Hiring a social media manager can be more cost-effective than traditional marketing methods. With targeted ad campaigns and organic reach, they can help you reach a larger audience without breaking the bank.
Expert Consultation and Effective Strategies: A social media manager can offer expert advice on the most effective strategies for your business, helping you avoid common pitfalls and maximize your social media ROI.
Anticipate and Meet Business Needs: A social media manager can help you anticipate market trends and customer needs, ensuring your business remains relevant and competitive.
In essence, hiring a social media manager for your small business ensures a consistent, engaging, and effective social media presence tailored to meet your unique business goals. By entrusting your social media management to an expert, you can focus on what you do best—running your business—while they handle the intricacies of your brand's online presence.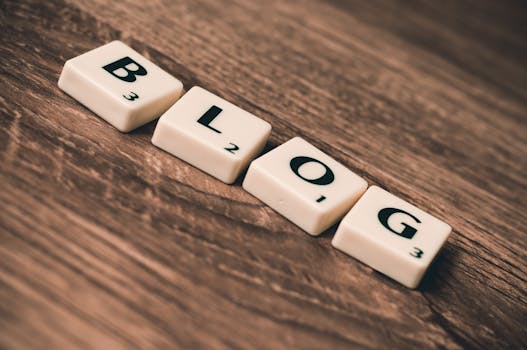 Top Social Media Management Tools for Small Businesses
Navigating through the myriad of social media management tools available in the market can be overwhelming. However, understanding your specific needs, budget, and goals can significantly narrow down your choices. Here's a detailed look at the top social media management tools that are particularly beneficial for small businesses.
Zoho Social: Affordable and Feature-Rich
Zoho Social stands out as an affordable and feature-rich platform, making it an ideal choice for small businesses. With plans starting from just $10 monthly, it offers a solid range of features including social media monitoring, engagement tools, and support for up to 9 social channels. The platform's user-friendly interface and robust features ensure that you get the best value for your money.
Hootsuite: Ideal for Solo Users
Hootsuite is a popular choice amongst solo users. The platform offers unlimited posts, scheduling, and support for various social media networks. However, it is a bit pricier than Zoho Social, with plans starting at $99 monthly. Hootsuite's robust analytics and team collaboration features make it a reliable option despite the higher cost.
Buffer: Budget-Friendly with Flexible Pricing
Buffer offers an intuitive and user-friendly interface, enabling users to schedule posts, track performance, and manage all their social media accounts from one place. It also includes an analytics feature that helps understand your audience better and optimize your social media strategy accordingly. Buffer's pricing is flexible, starting at $6 per channel, making it a cost-effective solution for small businesses.
Sendible: Versatile but Pricier
Sendible is a versatile tool ideal for agencies. It allows users to manage and monitor multiple social media accounts, schedule posts, and measure ROI. While its pricing starts at a higher range of $29 monthly, its built-in analytics, reporting tools, and user-friendly dashboard make it worth the investment.
CoSchedule: Great for Team Collaboration
CoSchedule combines project management, content marketing, and social media into one platform, making it great for team collaboration. It offers a unique multi-functional calendar for effective planning and scheduling of posts. However, its pricing starting at $80 monthly might be a bit steep for some small businesses.
Sprout Social: Advanced Features for Mid-Sized Businesses
Sprout Social is best suited for mid-sized businesses, offering a suite of advanced social media management tools including publishing, engagement, and analytics. While it has a premium pricing structure starting at $249 monthly, its powerful reporting tools and seamless user experience make it a valuable asset for businesses looking to refine their social media strategy.
Loomly: Reaching Younger Audiences on Snapchat and TikTok
Loomly is a great tool for businesses aiming to reach younger audiences on Snapchat and TikTok. While it offers standard social media management features, its unique selling point is its strong support for these two platforms, which are currently trending among younger demographics.
Constant Contact: Email Marketing with Basic Social Media Management
Constant Contact is an excellent tool for businesses looking to integrate email marketing with basic social media management. With plans starting as low as $9.99 monthly, it offers great value for businesses that want a unified platform for their digital marketing needs.
HubSpot: Comprehensive but More Suitable for Larger Businesses
HubSpot is a comprehensive tool that transforms digital marketing operations. However, it comes with a hefty price tag, making it more suitable for larger businesses. Its social media management tool is part of a larger suite of services, including CRM and email marketing, making it a comprehensive solution for businesses looking for an all-in-one platform.
Choosing the right social media management tool can be a game-changer for your small business. However, the best tool for your business will always depend on your specific needs, budget, and goals. If you need help navigating the world of social media management tools, SocialSellinator is here to assist you with expert strategies and tools.
How SocialSellinator Can Help Your Small Business with Social Media Management
Choosing the right social media management tool is the first step, but effective social media management goes beyond the tool. It requires a strategic approach, a deep understanding of your audience, and the ability to create compelling content that drives engagement and conversions. This is where SocialSellinator shines.
SocialSellinator is not just a tool; it is a comprehensive digital marketing service provider that helps small businesses leverage the power of social media to their advantage.
Your Partner in Social Media Strategy
SocialSellinator starts by understanding your unique business goals and developing a tailored social media strategy to help you reach those objectives. Our team conducts thorough research and analysis to grasp your target audience, industry trends, and competitor strategies. This in-depth understanding enables us to design a social media approach that maximizes the impact of your marketing efforts.
Taking the Burden off Your Shoulders
We understand that managing social media channels can be time-consuming and overwhelming for small businesses. That's why SocialSellinator takes the responsibility of managing these channels off your plate. Our team of experts creates and schedules engaging posts, responds to comments, and ensures that your content aligns with your brand's voice and resonates with your target audience.
Driving Engagement and Growth
Through our strategic approach, we help expand your social media following and drive authentic engagement. We actively participate in conversations related to your industry and respond to comments and messages promptly, fostering a sense of community among your followers. Plus, by leveraging the demographic targeting options each social media platform provides, we create compelling advertisements designed to generate leads that are more likely to convert into customers or clients.
Affordable and Results-Oriented
Unlike many other social media management services, SocialSellinator offers affordable solutions tailored to the needs of small businesses. We focus on ROI, ensuring that every dollar you spend on social media marketing shows a return. Through our data-driven strategies and commitment to quality, we've helped numerous businesses increase brand awareness, improve lead quality, and boost revenue.
In conclusion, SocialSellinator goes beyond providing an efficient social media management tool. We're your strategic partner that helps you navigate the complex world of social media, enabling your small business to stand out, engage authentically with your audience, and ultimately, drive business growth. To explore how we can help your business, book a free consultation with us today.
Conclusion: Choosing the Right Social Media Management Tool for Your Small Business
Steering your small business through the intricate maze of social media can feel like a daunting task. With an array of platforms to choose from and a plethora of tools to master, it can be overwhelming. But, as we've seen, the right tool can make this journey not only manageable but also enjoyable and fruitful.
The decision of which social media management tool to use hinges on your specific business needs and goals. Whether it's Buffer's user-friendly interface, Hootsuite's all-in-one platform, or Sprout Social's robust analytics, each tool offers unique strengths tailored to different objectives. If your focus is on reaching younger audiences, Loomly might be your best bet, while if email marketing is integral to your strategy, Constant Contact could be a great fit.
The size of your team and the complexity of your social media strategy also play a crucial role in your decision. Tools like CoSchedule are designed for teams and complex projects, while others like Zoho Social offer budget-friendly options ideal for small businesses or solo users.
Your budget is another key consideration. The pricing for these tools can vary widely, from free plans to more premium offerings. Remember, the most expensive tool is not necessarily the best one for your business. Evaluate the cost against the value the tool brings to your business - is it saving you time? Is it helping you achieve your social media goals?
Using a tool that offers insights into your social media performance can help you make data-driven decisions, and an integrated social inbox can streamline customer engagement. Ultimately, the tool you choose should enhance your social media management, helping you to connect authentically with your audience and drive meaningful engagement.
At SocialSellinator, we understand that every small business is unique, with distinct social media needs. We offer expert strategies and digital marketing services tailored to suit your needs, helping you to choose the right tool and leverage it to its full potential. As your strategic partner, we're here to help you navigate the complex world of social media, enabling your small business to stand out, engage authentically with your audience, and ultimately, drive business growth.
In conclusion, the right social media management tool for your small business is a vital asset that can streamline your workflows, save time, and ensure your content reaches the right audience at the right time. Using the guiding principles we've discussed, you'll be well on your way to choosing a tool that not only meets your needs but powers your success in the world of social media.