Introduction
As a marketing decision-maker, you're likely no stranger to the term SEO (Search Engine Optimization). But have you fully embraced the potential of Local SEO? If you're a small to midsize business owner or a head of marketing, local SEO could be the game-changer you've been waiting for. In this article, we will unlock the secrets of local SEO and introduce you to SocialSellinator, the top local SEO company in town.
Local SEO is a powerful tool that can help your business stand out in the crowded digital marketplace. It's not just about ranking higher on search engine result pages (SERPs); it's about ranking higher for your local audience. This is the audience that's most likely to convert into paying customers, making local SEO a vital component of your digital marketing strategy.
Whether you've been struggling with low brand awareness, a deficiency in high-quality leads, or a desire for data-driven strategies, SocialSellinator has the answers. Through robust Local SEO services, SocialSellinator can help your business achieve authentic engagement, tangible results, and a significant return on investment.
Read on to discover how you can unlock your local business's potential with the top SEO company in town. Welcome to the world of Local SEO with SocialSellinator.
Understanding Local SEO and Its Importance
In the bustling digital landscape, one tactic stands tall in powering local businesses to the forefront - Local SEO.
Defining Local SEO and Its Unique Features
Local Search Engine Optimization (Local SEO) is a strategic process that focuses on emphasizing the optimization efforts of local brick-and-mortar businesses. Unlike the traditional SEO which works on a global or national scale, Local SEO is all about reaching customers in your immediate vicinity. It targets "near me" and geo-specific search queries, ensuring your business gets noticed by customers who matter the most.
Local SEO goes beyond general SEO by integrating geographical components to make your business more visible in local search results, such as those in Google Maps. It leverages strategies such as claiming your Google My Business listing, generating local reviews, creating location-specific content on your website, and building local citations.
The Role of Google My Business in Local SEO
Google Business Profile or Google My Business (GMB) performs a pivotal role in Local SEO. It's one of the critical ranking factors that Google looks at when deciding your position in local search results. A well-optimized GMB listing ensures that your business information is accurate, consistent, and easy to find on Google. From your business's name, address, and phone number (NAP) to operating hours and services, a complete and accurate GMB profile provides potential customers with valuable information to engage with your business.
Why Local SEO is Crucial for Your Business
The importance of Local SEO in today's digital era cannot be overstated. Approximately 93 percent of U.S. consumers search for local businesses online, and about 88 percent of local mobile searches result in a store visit or phone call within 24 hours. This clearly shows the high-intent nature of local search users and the potential for your business to convert these users into customers.
Local SEO also helps to build a stronger local community outreach, optimize your Google My Business listing, generate more foot traffic, and enhance your online reputation. In addition, it can lead to more targeted website traffic, increased sales revenue, and reduced advertising costs.
In essence, Local SEO is a strategic tool that allows your business to become more accessible to prospective clients in your local online community. The better your local SEO strategy, the higher your business will rank in local search results, and the more local customers you will attract.
As a business owner, understanding Local SEO and its significance is the first step towards unlocking your business's potential. If you want to capitalize on the power of Local SEO, partnering with a top SEO company like SocialSellinator can make all the difference. In the next sections, we'll delve deeper into how SocialSellinator can help your business dominate local search results and enhance your digital presence.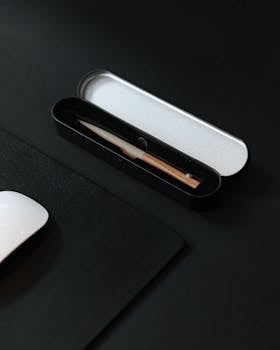 The Impact of Local SEO on Your Business
Unleashing the power of Local SEO can be transformative for businesses, especially in a competitive landscape like that of San Jose. Let's explore how this strategy boosts your business visibility, brings a plethora of benefits, and provides proven results through real-life success stories.
How Local SEO Boosts Your Business Visibility
Local SEO has a unique advantage: it focuses on the people who are most likely to engage with your business – your local community. By optimizing your online presence for local search, your business is more likely to appear in the search results of potential customers in your vicinity.
A well-executed local SEO strategy ensures that when a resident in your area searches for a product or service you offer, your business is prominently featured in the results. This is particularly crucial as the majority of users rarely look past the first page of search results. Thus, the higher you rank, the more visibility you gain, and the closer you are to attracting and converting potential customers.
The Benefits of Local SEO: From Increased Traffic to Enhanced Credibility
Local SEO isn't just about climbing the search result pages; it's about solidifying your business's reputation and credibility in your local community. Most consumers look at online reviews before making a purchasing decision. Encouraging happy customers to leave positive reviews, and promptly responding to any negative feedback, you can build a solid reputation that resonates with your local customers.
With a robust local SEO strategy, you can manage your online reputation, ensuring that your business is seen in the best possible light. Moreover, by targeting specific local keywords, optimizing your Google My Business profile, and building a network of local backlinks, you can outrank your competitors in search results. This gives your business a significant advantage, as customers are more likely to choose businesses that appear at the top of search results.
Case Studies: Real-Life Success Stories of Businesses Benefiting from Local SEO
There's no better way to understand the impact of local SEO than by looking at real-life success stories. For instance, a MarketingSherpa study found that almost 54 percent of respondents consider local search to have the most positive impact on their digital marketing efforts. These businesses have seen firsthand how local SEO can drive qualified leads, increase sales revenue, enhance Google Maps visibility, and boost their market authority.
Another success story comes from the clients who have partnered with SocialSellinator. By harnessing the power of local SEO, these businesses have seen increased visibility in local search results, stronger local community outreach, and a boost in sales revenue. More than just random acts of marketing, they've experienced authentic, data-driven strategies that align with their business objectives and deliver measurable results.
In summary, the impact of Local SEO on your business is profound, offering benefits that extend beyond your online presence. It's a strategic tool that not only increases your visibility but also enhances your credibility and sets you apart from the competition.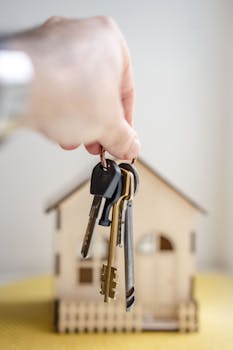 SocialSellinator: Your Partner for Local SEO Success
Unleash the true potential of your local business with SocialSellinator, the top local SEO company in town. Say goodbye to the days of missed opportunities and obscured online visibility. With our tailored and data-driven local SEO strategies, we ensure your brand shines brightly in the local digital landscape.
Introduction to SocialSellinator: The Top Local SEO Company
At the heart of SocialSellinator is a team of experienced and passionate SEO experts dedicated to driving your business growth. We understand the unique challenges faced by small to midsize businesses in the digital space and specialize in turning these challenges into opportunities. Whether you are a brick-and-mortar store looking to attract more local customers or a service provider aiming to dominate your local niche, SocialSellinator is your trusted partner for achieving your business goals.
How SocialSellinator's Local SEO Services Stand Out
What sets us apart is our commitment to delivering measurable results. Our local SEO services are not about random acts of optimization but strategic actions backed by meticulous research and analysis. We offer a suite of local SEO services, including Google My Business optimization, local search citations, link building, and online reputation management. Our strategies are always oriented towards your business goals, ensuring that every effort taken contributes to your bottom line.
Another key differentiator is our understanding of the local market. Local SEO is all about targeting customers in a specific geographical area and we excel at tailoring strategies that resonate with the local audience. From conducting meticulous keyword research based on popular terms in your area to creating localized content that addresses the specific needs of your customers, we ensure your brand connects with the local community on a deeper level.
SocialSellinator's Comprehensive Approach to Local SEO
Our comprehensive approach to local SEO revolves around three core principles: visibility, credibility, and profitability. We start by ramping up your online visibility within your target locations, ensuring your business ranks high in local search queries. Next, we focus on building your brand credibility through consistent local citations, quality backlinks, and robust online reputation management. Finally, we aim to drive profitability by converting your increased traffic into high-quality leads and sales.
At every step, we leverage data and analytics to guide our strategies and measure our success. This data-driven approach ensures that your marketing investment is always yielding a positive return and allows us to continuously optimize our strategies for even better results.
In essence, with SocialSellinator, you get more than just a local SEO company. You get a strategic partner committed to unlocking your local business's potential and propelling it to new heights of success.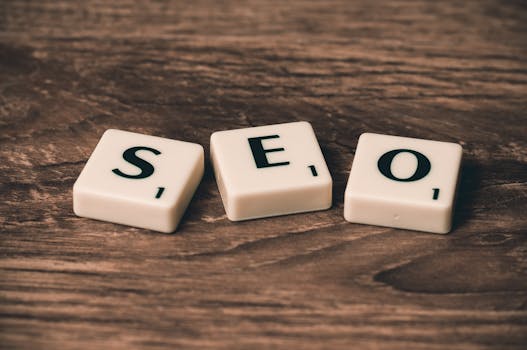 Key Local SEO Services Offered by SocialSellinator
Your business deserves more than just a one-size-fits-all approach to local SEO. That's why at SocialSellinator, we offer a suite of tailored local SEO services to meet your unique needs and goals. These services are designed to drive high-value traffic to your website, increase your online visibility, and convert more of your site visitors into paying customers.
Local SEO Audit and Strategy Development
The journey to local SEO success begins with a thorough audit of your current SEO status. We assess your website, keywords, backlinks, and competitor landscape to identify areas of improvement. Based on the insights gleaned from the audit, we develop a comprehensive local SEO strategy that aligns with your business objectives, targets high-value keywords, and optimizes your online presence for local search.
Google My Business Optimization
A well-optimized Google My Business (GMB) profile is crucial in making your business more visible in local search results. Our experts leverage high-quality third-party sites to build local citations for your business, ensuring search engines find an accurate representation of your business online. We optimize your GMB profile by adding relevant business information, uploading high-quality images, and incorporating the right keywords to improve your visibility in local search results.
Local Search Citations and Link Building
We understand the importance of high-quality local search citations and links in improving your local SEO rankings. We add your brand to second-tier local business directories and build high-quality backlinks that deliver maximum value to your business. Our targeted local link building practices ensure your business is recognized as a trusted and authoritative source in your industry.
Online Reputation Management and Review Management
Reviews play a pivotal role in shaping your online reputation. We implement an effective online review acquisition strategy and provide recommendations on the best software for customer review marketing. We help you turn customer reviews into marketing opportunities, protecting your brand image and increasing customer trust.
Content Creation and On-Page SEO
Engaging, keyword-rich content is key to capturing your audience's interest. Our team of experienced content specialists and industry experts work closely to create a local SEO guide for your content marketing strategy. We perform keyword research and optimization, guest blogging, and local site content optimization. We create enticing, relevant titles, and produce quality content that drives more traffic to your website.
Conversion Rate Optimization and Analytics
Driving traffic to your site is only half the battle. The other half involves turning those visitors into paying customers. Our experts manage your local business SEO services to improve your website's conversion rates. We employ targeted local search engine optimization services to drive more high-quality sales to your locations and improve your conversion rate month-over-month.
At SocialSellinator, we don't just optimize your site for search engines, we optimize it for conversions. We track your website's performance and leverage data-driven insights to continuously enhance your site's user experience and increase your conversion rates.
With SocialSellinator, you get more than just a local SEO company. You get a strategic partner dedicated to unlocking the full potential of your local business.
Choosing SocialSellinator as Your Local SEO Company
Is your business stuck in a cycle of low visibility and inadequate leads? Has your previous experience with SEO agencies left you frustrated and skeptical? It's time to turn the page and unlock your business's full potential with SocialSellinator, your trusted partner for local SEO success.
Why SocialSellinator is the Best Choice for Local SEO
Selecting an SEO partner is a critical decision that can significantly impact your business's online presence and, ultimately, its bottom line. So, why should you choose SocialSellinator as your go-to local SEO company?
Firstly, we understand the unique challenges faced by heads of marketing and digital marketing departments in small to midsize businesses. Our strategies are designed to address these specific pain points, targeting not just increased visibility, but also quality lead generation and measurable business growth.
Secondly, we don't believe in 'one-size-fits-all' solutions. Our SEO strategies are customized to your business, your market, and your goals. We take the time to understand your business and then craft a tailored SEO strategy that aligns with your objectives.
Moreover, we consider your success as our success. Our focus is not just on driving traffic but on attracting the right audience that is most likely to convert into loyal customers.
The Value of Industry Experience and Proven Success
Experience matters in the dynamic field of SEO. With SocialSellinator, you gain access to a team of SEO experts with extensive experience and a proven track record of success. We have weathered the changes in the SEO landscape, honed our strategies, and emerged with a deep understanding of what works and what doesn't.
Our past successes speak volumes about our competence. One of our prominent success stories is Taazaa, a leading software development company, which experienced substantial business growth through our meticulous keyword research and content creation strategies. Another example is Allied Pain & Spine Institute, where we developed its online presence, enhanced visibility, and increased followership by optimizing its Google My Business profile and creating localized content.
Understanding SocialSellinator's Local SEO Packages and Pricing
At SocialSellinator, we believe in transparency and fairness, especially when it comes to pricing. Our local SEO packages are designed to offer a diverse range of solutions that fit your unique needs, preferences, and budget.
We take a consultative approach, analyzing your current market standing and outlining a clear roadmap to achieve your local SEO goals. Our local SEO pricing is transparent, and we provide price projections as your campaign progresses.
In conclusion, choosing SocialSellinator as your local SEO company means choosing a strategic partner dedicated to your success. We leverage our experience, expertise, and passion for SEO to help your local business reach new heights. So, why wait? Embark on the path to success with SocialSellinator, the top local SEO company in town.
Conclusion: Unlock Your Business Potential with SocialSellinator
Unlocking your local business's potential is not just a phrase, it's a promise at SocialSellinator. As a top local SEO company, we understand the unique challenges that local businesses face in the digital landscape. Our team is committed to demystifying local SEO and making it work for you. We are not just service providers; we are partners in your success.
Our commitment to authentic engagement and data-driven strategies makes us the ideal choice for heads of marketing and digital marketing departments in small to midsize businesses. We understand your pain points and are dedicated to delivering solutions that not only increase brand awareness and generate high-quality leads but also provide measurable results.
With a strong focus on Google My Business optimization, local search citations, link building, online reputation management, review management, content creation, on-page SEO, and conversion rate optimization, we offer a comprehensive approach to local SEO. We believe in not just meeting, but exceeding your expectations.
By partnering with SocialSellinator, you get access to a team of experienced marketing professionals who specialize in managing social media and digital marketing for both B2B and B2C businesses. We create engaging social media posts, informative blogs, and eye-catching visuals that resonate with your audience. Our strategies are tailored to your business needs, ensuring that your campaigns are not just creative but also effective in driving business growth.
We understand that every dollar spent on marketing needs to show a return. That's why we are committed to delivering services that directly correlate with business growth. Our focus is always on your ROI.
In a world where customers consult an average of 10 sources and switch between devices and platforms to complete tasks, we ensure that your business stands out. We impress your audiences in the moments that matter and ensure that your brand's online presence is strong.
So, are you ready to unlock the power of local SEO and supercharge your digital marketing efforts? Schedule a call with SocialSellinator today and let's work together to boost your brand's online presence, engage your audience authentically, and drive your business towards greater growth. The future of your business's digital marketing success is just a call away.