In the ever-evolving digital landscape, Local Search Engine Optimization (Local SEO) has emerged as a vital strategy that no business can afford to ignore. Whether you are a small brick-and-mortar store or a multi-location enterprise, Local SEO is the key to connecting with high-intent customers in your vicinity and driving exponential business growth.
In this digital age, nearly 93 percent of U.S. consumers use the internet to search for local businesses. With approximately 88 percent of local mobile searches resulting in a store visit or phone call within 24 hours, the power of Local SEO is undeniable. However, harnessing this power requires a deep understanding of the intricate processes involved, and that's where a leading local search engine optimization company like SocialSellinator comes into play.
In this article, we delve into the realm of Local SEO, discuss its importance in today's business environment, and guide you on how to choose the right local SEO company for your business. We also present a curated list of top local SEO companies to consider in 2023, and introduce you to SocialSellinator, your partner in achieving Local SEO success.
So, let's dive right in to unleash your website's potential with the leading Local SEO experts.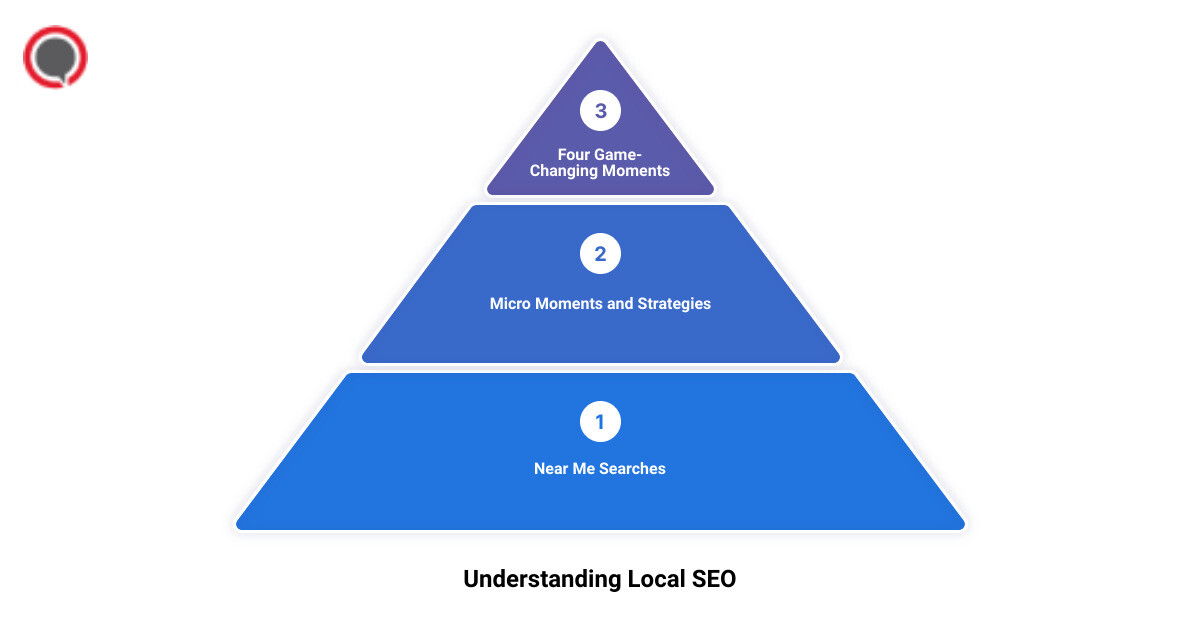 Understanding Local SEO: Key Concepts and Strategies
Local search engine optimization (SEO) is the key to capturing high-intent customers in your area. But to truly grasp its power, you need to understand the key concepts and strategies that drive its success.
The Role of "Near Me" Searches and Micro Moments in Local SEO
"Near me" searches and micro moments are the bread and butter of local SEO. When mobile users search for services like "restaurants near me" or "website optimizers near me," Google and other search engines match their location coordinates to search engine results that are closest to them. This process, known as local search results, helps businesses connect with potential customers in their immediate vicinity.
Micro moments, on the other hand, are the critical touchpoints within today's consumer journey, and when added together, they ultimately determine how that journey ends. These moments can be categorized into four game-changing moments in local search: I-want-to-know, I-want-to-go, I-want-to-do, and I-want-to-buy moments.
The Four Game-Changing Moments in Local Search: I-want-to-know, I-want-to-go, I-want-to-do, and I-want-to-buy
I-want-to-know moments refer to when someone is exploring or researching but is not necessarily in purchase mode. At this stage, people rely on broad, informational search queries. They're not looking for something specific — they don't have the education they need yet.
I-want-to-go moments occur when someone is looking for a local business or is considering buying a product at a nearby store. People at this stage are more focused on transactional search queries. These people are near the end of the conversion funnel, preparing to make a decision.
I-want-to-do moments are when someone wants help completing a task or trying something new. Like the I-want-to-go searchers, these people are near the end of their research process. They're using transactional keywords, and they have a pretty good idea of the type of activity they're looking for.
Lastly, I-want-to-buy moments are when someone is ready to make a purchase and may need help deciding what to buy or how to buy it. At this stage, people are searching for something specific. They know what they want. They're using navigational keywords to find what they want to buy.
Understanding these four micro moments and optimizing your website to meet these needs is a fundamental part of a successful local SEO strategy. It's these moments that a leading local SEO company like SocialSellinator can help you capitalize on to reach your desired audience and convert them into loyal customers.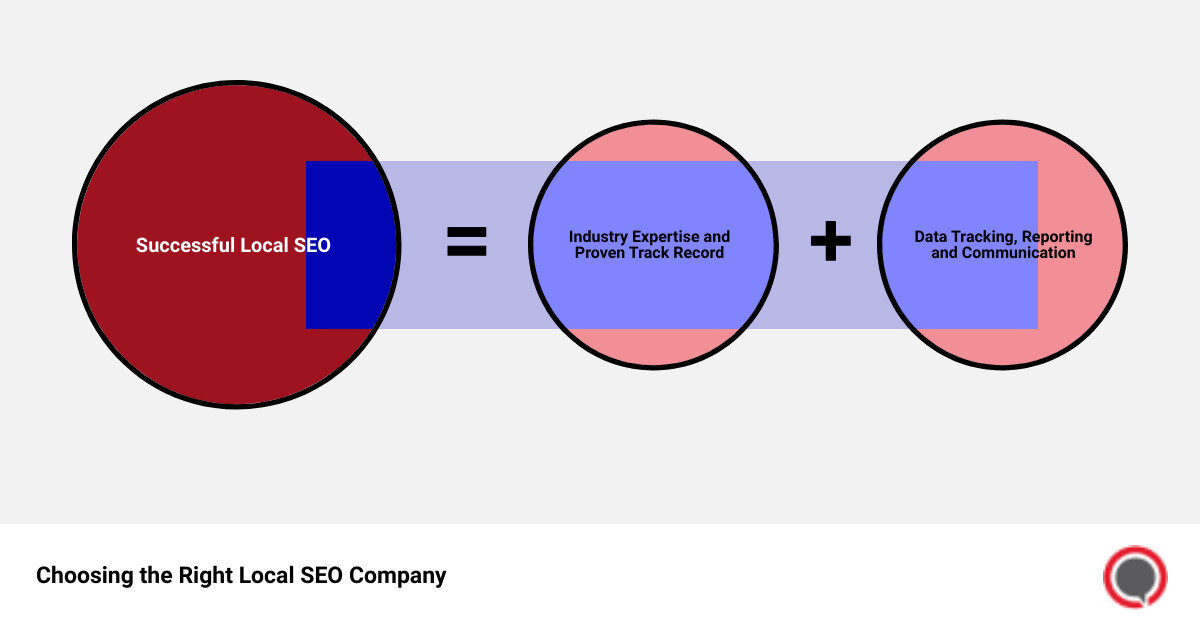 How to Choose the Right Local SEO Company for Your Business
Choosing the right local SEO company is like finding the perfect pair of shoes: it needs to be a comfortable fit, match your style, and take you in the direction you want to go. But how exactly do you choose the right local SEO company? Let's break it down.
The Importance of Industry Expertise and a Proven Track Record
When you're in the market for a local SEO company, the first thing you should look for is industry expertise. The prospective agency must have an in-depth understanding of your business and industry. If you are a restaurant or a B2B service, for instance, you'll want an agency that has developed successful local SEO strategies for similar businesses.
This industry expertise should be backed by a proven track record. An established and expansive list of clients and case studies can provide tangible proof of their work. Testimonials and online reviews from previous clients can offer insights into the agency's reputation and expertise.
The Need for Data Tracking, Regular Reporting, and Clear Communication
Another crucial factor in choosing a local SEO agency is their commitment to transparency and communication. The agency should have reliable tools and resources that can identify valuable keywords, gather analytics, and quantify progress. They should provide regular reports detailing the performance of your campaigns.
Moreover, clear communication and realistic expectations are essential. An experienced and trustworthy local SEO agency will not promise you a number 1 spot on SERP overnight, but they will set realistic, measurable objectives and KPIs that are achievable in the long run.
The Value of Ethical Practices, Consistent Results, and Realistic Promises
Finally, your chosen local SEO agency should adhere to ethical practices. Beware of agencies that promise unrealistic results for a low price. Instead, look for those that work consistently to deliver results.
They should also practice what they preach. If the agency does not rank well for a decent number of keywords or is not present in local or organic searches, they probably won't be able to deliver results for your business either.
In conclusion, choosing the right local SEO company requires careful consideration of their industry knowledge, track record, commitment to transparency, and ethical practices. With these factors in mind, you're well on your way to partnering with an agency that can help unleash your website's potential and drive your business forward.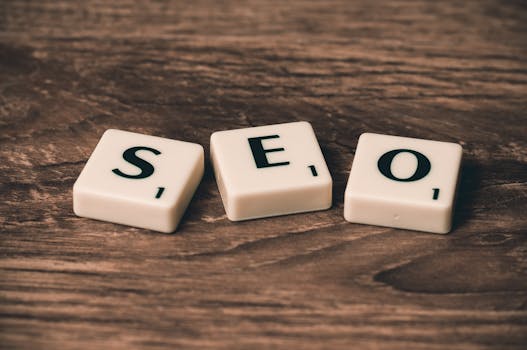 Top Local SEO Companies to Consider in 2023
As a marketing decision-maker, you understand the value of investing in the right partners. In the realm of local SEO, there are several firms that stand out due to their expertise, approach, and track record. Let's delve into six of the best local SEO companies you might want to consider in your quest for digital dominance.
NP Digital: A Comprehensive Approach to Local SEO
First on our list is NP Digital, recognized as a leader in conversion-driven local SEO. They don't just focus on vanity metrics like rankings, impressions, or traffic. Instead, they strive to build top-line revenue for their clientele, which ranges from small, local businesses to multinational brands. The comprehensive approach that NP Digital takes to local SEO, integrating technical SEO, citations, reviews, on-page and off-page optimization, and content marketing, is what sets them apart.
Searchbloom: Specializing in Local Search Strategies
Next is Searchbloom, a company with a strong reputation for their expertise in local and technical SEO. While not explicitly mentioned in our sources, their reputation in the SEO community speaks for itself. They are known for their ability to tailor their strategies to the specific needs of each client, ensuring maximum visibility in local search results.
BrightLocal: Affordable Local SEO Services with a Self-Managed Platform
BrightLocal is an ideal option for those looking for affordable local SEO services. They offer a self-managed platform, giving you the freedom to control your own SEO strategy while still benefiting from their expert guidance and tools. This makes them a great choice for businesses that want to keep a hands-on approach to their SEO efforts.
Digital Marketing Agency: Leveraging the Latest Technology for Local SEO
Digital Marketing Agency (DMA) is renowned for incorporating the latest technology into their local SEO strategies. This ensures their clients' websites are always optimized for the most current search engine algorithms, giving them a competitive edge in local search.
HigherVisibility: Delivering Consistent Results with Ethical Practices
HigherVisibility has built a reputation for delivering consistent results while adhering to ethical SEO practices. They emphasize transparency, ensuring their clients are always aware of their strategies and progress. This commitment to ethical practices is especially important in a field where black-hat SEO tactics can lead to penalties from search engines.
Instaboost Media: Focusing on Micro Moments in Local SEO
Instaboost Media, while not explicitly mentioned in our sources, is another company worth considering. They specialize in leveraging "micro moments" - those intent-rich moments when a person turns to a device to act on a need. By focusing on these moments, they help businesses dominate local search and effectively connect with potential customers.
Choosing the right local SEO company is a crucial step in enhancing your digital presence and driving business growth. Each company has its unique strengths, and it's important to select one that aligns best with your business objectives and values. Whichever you choose, remember that effective local SEO is a powerful tool in unleashing your website's potential.
SocialSellinator: Your Partner in Achieving Local SEO Success
When it comes to effective local search engine optimization, SocialSellinator stands out as an industry leader. Equipped with an in-depth understanding of local SEO dynamics, we tailor our strategies to your unique business needs, ensuring you connect with your target audiences in a meaningful way.
Our Approach: Customizable Solutions Tailored to Your Business Goals
At SocialSellinator, we believe in the power of personalized marketing. That's why our approach begins with a deep dive into understanding your unique business needs. We don't believe in one-size-fits-all solutions. Instead, we analyze your target audience, business goals, and industry trends to develop a comprehensive strategy. This tailor-made approach maximizes your online potential, driving results that align perfectly with your brand strategy and objectives. Our data-driven solutions ensure that your custom plan is executed with precision and insight, transforming your brand into a thought leader that captivates audiences and drives conversions.
Our Services: From Website Design and Content Creation to Automation and Analytics
As a full-service digital marketing agency, SocialSellinator offers a suite of services designed to propel your online visibility. From search engine optimization to social media marketing, website design, and content creation, our offerings are wide-ranging and comprehensive. We also provide automation and analytics services, which streamline your marketing processes, saving you time and resources. Moreover, we track, measure, and analyze your digital marketing performance, ensuring you're getting the most out of your marketing efforts.
Our local SEO services are designed to help your business dominate local search results, targeting "near me" and geo-specific search queries to ensure your brand exposure goes beyond your storefront. We leverage various local SEO ranking factors, including your Google Business Profile, consistency in local business citations, quality of local search citations, and more.
Our Commitment: Helping You Maximize ROI and Exceed Customer Expectations
At SocialSellinator, we are committed to delivering tangible results. We understand that every dollar spent on marketing needs to show a return, and we focus on KPIs that directly correlate with business growth. We provide regular updates, accountability, and transparency, so you can see how your website and SEO campaign is performing on popular search engines.
Our commitment extends to providing quality work that aligns with your business objectives. We prioritize genuine interactions that lead to customer loyalty and, ultimately, sales. We work diligently to prove our work to you, ensuring that our efforts are not just random acts of marketing but strategic moves that drive your business forward.
In essence, SocialSellinator isn't just an option for local SEO success; it's your next strategic move. Let us help you unleash your website's potential and elevate your digital marketing game.
Conclusion: The Power of Local SEO in Unleashing Your Website's Potential
In the bustling digital landscape, local SEO has emerged as a secret weapon that can catapult your business to new heights. It's not just about surviving in the fierce competition but about thriving amidst it. It's about making your business more visible, relevant, and appealing to your local customers. Leveraging local SEO effectively can turn your website from a mere digital billboard into a powerful lead-generating machine.
Local SEO is not a one-size-fits-all strategy, it requires a deep understanding of your target audience, their search behavior, and the local market dynamics. It's not just about getting to the top of search results, but being at the top for the right reasons and the right audience. It's about turning casual surfers into dedicated customers and making your brand more recognizable and trusted in your local community.
With the right local SEO company like SocialSellinator by your side, you can navigate the complex world of local SEO with confidence and precision. Our team of SEO experts is committed to helping you maximize ROI and exceed customer expectations. We use a data-driven approach to create customized local SEO strategies that align with your business objectives and deliver measurable results.
We do not just offer SEO services; we offer a partnership that is focused on your growth and success. We provide regular reporting, clear communication, and ethical practices to ensure your business's online reputation is protected and enhanced. Our success is measured by your success, and we are committed to making that happen.
In conclusion, the power of local SEO in unleashing your website's potential cannot be overstated. It's the key to standing out in the crowded online space, reaching more local customers, and boosting your online presence. Embrace local SEO, and watch your business grow beyond your wildest dreams. Let's unlock the potential of SEO together with SocialSellinator, your trusted partner in achieving local SEO success.