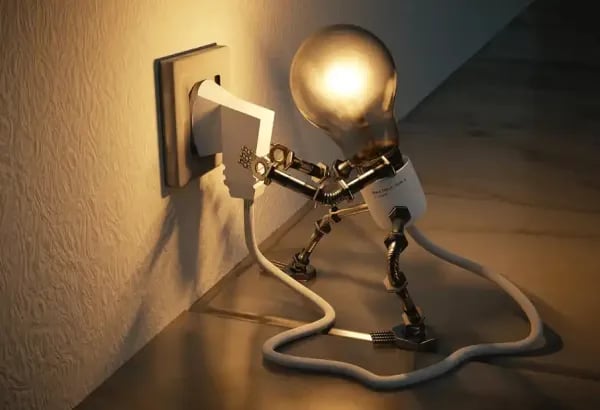 On February 27, 2017, in San Francisco, I presented at the NorCal BMA Marketing Roundtable to a group of 50 marketing professionals on the topic of Fueling the demand-gen engine with social selling.

Since 2015, my team @Fatima Afzal and I at TriNet have built out a center of excellence for social selling. Initially, it was an extension of our public relations efforts. A way for us to share content with the sales team and to connect communications and sales.
But very quickly, we realized the immense potential of social for the sales process. We studied (and learned) a lot and have developed in-house sales on-ramp classes and workshops on social selling for the sales team.
Seeing the tangible results that sales can achieve with social selling is incredibly encouraging and fun for communicators. Social selling is certainly no silver bullet. But it's a fantastic addition to other sales techniques.
Based on what I hear in conversations and what I discussed with marketing colleagues on the evening of my presentation, I know that social selling is still not used much across marketing departments.
To help change that, I wanted to share some thoughts and tools to help other marketers embrace the social selling revolution.

If you like this article, please share - if you have comments, please post them below. I would appreciate it a lot!

Six Thoughts on Developing Your Social Selling Strategy
First, as you start to deploy social engagement and social selling techniques across your marketing and sales teams, take a moment and START WITH A PLAN!
Define your target audience and identify the key social platforms where you expect to engage with your audience. Be mindful to not over-commit. Consider the budget and resources you have available.
I recommend that you focus on owning (i.e. comfortably and successfully managing) 1-2 key platforms first. Expand once you successfully manage those.
Consider how you want to manage the platforms: what is a reasonable cadence of engagement and sharing content that you can maintain in the long run? It's best to start slow and increase the cadence/volume as you go.
Work closely with your marketing team to make full use of integrated marketing communications by leveraging SEO insights and keywords, featuring earned media, white papers, events, and company-generated surveys. Also, make sure to incorporate sharing buttons into your online products/materials or your app. Feature your clients in regular social spotlights and make it easy for them to share your content by providing them with tailored content they can share directly.
For all activities and content, you share on social, always use Google Campaign URL builder, to be able to track engagement of the content as you distribute it to marketing and sales efforts.

​What about tools? There are many amazing tools available and many times they overlap in functionality. I have yet to find one tool that covers everything. Sometimes, one tool only offers minor advantages over another. Sometimes, a new tool can bring truly new functionality. Within my team, we have a rule that new tools must meet our criteria for functionality as defined in our plan. While we continuously explore what's out there, we are very selective when it comes to 'trading horses.' My recommendation is to not simply jump on the newest, shiniest toy, just because it's there. Carefully weigh the learning curve it will take for your team and other recipients to implement and learn the functionality. And always consider whether or not the actual benefit of a new app is just incremental or if it's indeed fundamental enough to justify swapping out your trusted tool.

Tool RecommendationsContent Generation
- http://buzzsumo.com: identify trends/topics/influencers by social platform
- http://buffer.com/: a great tool to identify/share/stage content
- http://beatrixapp.com/: identify and share content that fits your keywords
- https://contentgems.com: discover timely and relevant content for your key business areas

Marketing-Oriented
- http://gaggleamp.com/: lets you prepare content and easily share with sales/customers/partners – you control the message and give others content that's ready to be used and helps them position themselves as thought leaders
- https://business.linkedin.com/elevate: LinkedIn solution to share content, increase reach & engagement
- http://www.outbrain.com: to amplify the reach of your content and drive measurable results for reach/engagement

Sales Focused
- http://charlieapp.com/: gives you the dossier-style breakdown of the people you want to prospect or meet
- http://crystalknows.com/: creepy and amazing AI tool that tells you how to engage with anyone
- http://www.dux-soup.com: lets you visit profiles on LinkedIn and drives visits to your profiles; lets you scrape info from the profiles you visit

If you like this article - please share it with your Twitter/LinkedIn.
If you have additional thoughts or want to recommend tools that you have worked with, I'd love to hear from you!