Marketing is a tricky game. New technology offers new and exciting opportunities, but it's also easy to lose touch with your happy customers. Just look at Facebook. 2.9 billion active monthly users and counting. From an advertising perspective, you're missing out if you don't spend some time on social media platforms looking for potential leads and getting that much closer to the people who matter most-your customers.
Facebook marketing for Real Estate Business is a lot like traditional marketing. We can do it in many ways, but the most important thing is finding your voice and talking to people on their level. Realtors are unique because we're not just professionals trying to sell stuff; we deal with actual people, and we care about them as more than just customers.
Don't get us wrong. Facebook will always be about business but it's also about relationships. And marketing campaigns on Facebook build relationships that are a crucial part of maintaining and growing any business.
One way for any real estate team to make lasting connections with potential leads (who might even turn into clients) is by getting involved in all types of promotions or events going on around them. Facebook provides many opportunities for agents to connect with like-minded individuals and groups who have similar interests or live in the same neighbourhoods that they do.
Facebook marketing is great because it allows real estate agencies to put their best face forward when dealing with prospects and customers alike. We're going to share some real estate marketing tips that will help you tap into this massive market and get a leg up on your competition when it comes to reaching different types of people that could be your best real estate prospects.
Tip #1: Show Images That Accurately Promote Your Brand
Let's start with some important advertising tips. Not all real estate agents are the same. Some sell high-end property, and some just land with no physical structures attached. Showing attractive aspects and enticing images of what you have to offer on your Facebook ads are the number one ways to uncover potential clients that might want to work with you for their needs.
For example, if you're selling a mansion in Florida by the ocean, complete with palm trees, show the images that let them know why they'll want to make that downpayment or monthly mortgage payments.
Again, not every Real Estate Agent is the same. Some deal solely in higher priced properties while others specialize more heavily, incorporating needed spaces such as warehouses or office buildings that are not so showy or are just low-end storefronts. But even while low-show properties may have less to post on a Facebook page, the pictures of your workers and staff and their smiling faces can go a long way towards increasing brand recognition.
Tip #2: Reach Out to Your Target Audience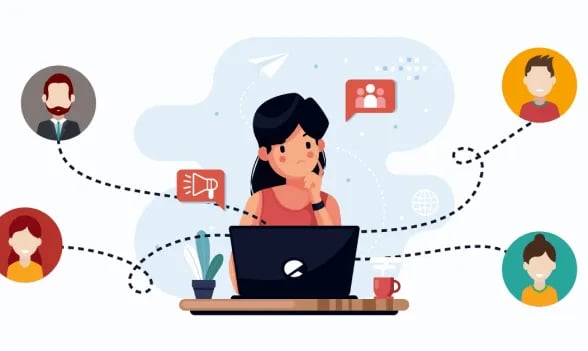 Source: magnetoitsolutions.com
The essential part of advertising on Facebook is targeting your ads to the right audience. This isn't your old cold calling and you don't want to waste your time and money on ads that are never going to be seen by your target audience. The last thing you want is for people who would never be interested to see an ad because they aren't in the market. There are three basic ways to target people with Facebook advertising.
Demographic
Demographic targeting involves selecting specific age groups as well as geographical regions where you want your ads running.
For example, if you're selling a high-end property near Dallas, Texas, it doesn't make much sense to advertise those same properties in North Dakota. Geographic targeting by region is one area of demographic targeting which may eliminate some of the cost due to fewer clicks needed for conversions at a lower price per click. Similarly, think about the potential customer from a perspective of their family status, their age, their income, and their interests - and target your ads appropriately.
Interest-Based
Interests are another way to target your ads, and it can be done in several different ways. Facebook is one example of how relevant and consistent interests can get you the most bang for your buck when advertising on this platform. If you're running an ad about web development, then targeting people interested in web design may make sense, too.
So if someone is looking up videos related to web design, that's an indication that they may be capable of handling their website themselves instead of hiring an outside service and paying more money for that luxury before the work even begins due to lack of experience.
Behavioural Targeting
Behavioural targeting is a little different and can be pretty powerful. Here, you choose specific behaviours that people have on Facebook such as visiting an industry-related website, watching a certain video, or buying products in the same industry as your target.
The beauty of behavioural marketing is that it's able to pinpoint prospects who are already showing interest in what you're selling. This means they're closer to being ready or qualified for your product or service. That's a great way to cut out the middleman and get straight to the point with your marketing message without wasting anyone's time.
Tip #3: Encourage Clicks with a Low Bid
Bidding ads can be a daunting task, but it is also rewarding to create an ad that will reach the right people. The more you bid, the greater your ability to target specific groups of users with your campaign message. However, there is an option that allows you to manually lower the amount of money you'll pay per click, reducing the average cost of each impression drastically.
But that cost reduction comes at a price, too: it will take longer for your ads to go live and they may not reach as many people as with a higher bid since you're reducing the amount of money you'll pay per click.
Once again, we'd like to stress that this does not mean quality necessarily suffers, but rather just that your audience might be smaller than usual. It works great when promoting specific offers, such as discounts or freebies, that would appeal to a smaller demographic segment of users.
For example, you can give away a free cup of coffee with the purchase of any sandwich. Since many fast-food restaurants offer a similar promotion, it's better to target people who specifically want your type of food over those that get burgers and fries elsewhere. Or think about a collaboration with a local store or restaurant: giving the incentive to view a property by giving a coupon for a discount at a local store or restaurant can work great for both businesses.
Tip #4: Offer Free Advice or Giveaways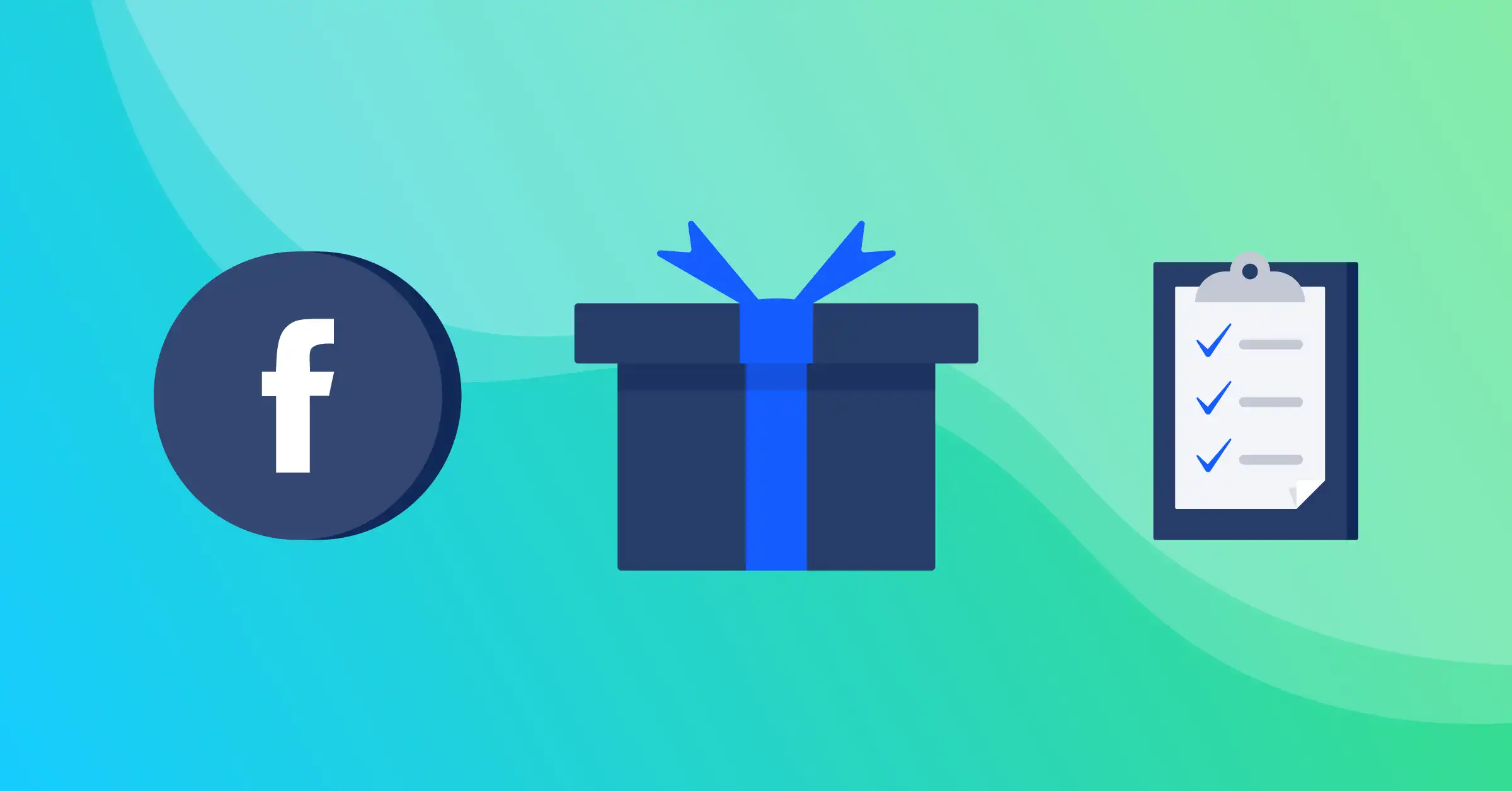 Source: blog.woobox.com
As an expert, Real Estate Agents can offer free tips and guides about things like how to sell homes faster than typical methods allow because certain types of properties do need a lot more work before they go up for sale.
Fixing up issues such as peeling paint or dirty carpets takes time, but we will have the property ready immediately upon demand from interested buyers if planned. The same thing applies to real estate agents who can serve as advisors to sellers looking for a way to get more money out of their property.
No one wants to pay the highest price when they can find something cheaper elsewhere, which is why getting advice from experts in the field is so important. When you know how to do things the quickest and most affordable way possible, it will stand out positively compared to others who don't have your expertise.
So give away free advice on Facebook or offer up some giveaway that reflects your expertise, like a book or a small, useful tool that will also help build rapport with your audience over time while targeting results-driven customers.
Tip #5: Focus on One Targeted Type at a Time
Not all advertising should be done online, either. You can get some great results by using the old-fashioned paper flyer, which can be more cost-effective than buying online ads, especially if you're just getting started in real estate and looking to build up a portfolio.
You should also invest in a targeted mailing list for your business since this allows you to better tailor your message when sending out advertisements or coupons to potential clients interested in purchasing or selling homes. When doing this kind of content marketing, offer something of value to prospects for free in return for their contact information so you'll be the first listing agent they think of when they're ready to buy or sell a property.
The key here is consistency, both online and offline. Take time every day to share educational content that will appeal to your target audience while also generating results no matter in what channel it's being used. It will lead to brand recognition, which means more long-term customers who follow your social media pages when they need a home and they may even refer others to you.
Tip #6: Make Your Profile Stand Out from the Others
Real estate agents can simplify things by creating separate business profiles on Facebook compared with personal profiles since these are typically less cluttered and easier to manage.
Since Facebook is such a commonly used social media site, you should stand out from the crowd by having the best-looking profile compared to others just using the default layout.
You can achieve this by creating a theme for your page that reflects your brand. It will help people remember and associate you more easily with positive emotions like professionalism, concern, or anything else that might come up when they need to find their dream home.
Summary
With all of the above real estate marketing strategies in mind, there's no reason for real estate agents not to take full advantage of Facebook when promoting themselves and their businesses. Every minute, new users join, so give them something worthwhile to watch, comment on or share with friends and family who may be interested. If you still need help in getting leads, you can contact us right now and our team of experienced marketers will share some strategies that are tailored to your real-estate business.