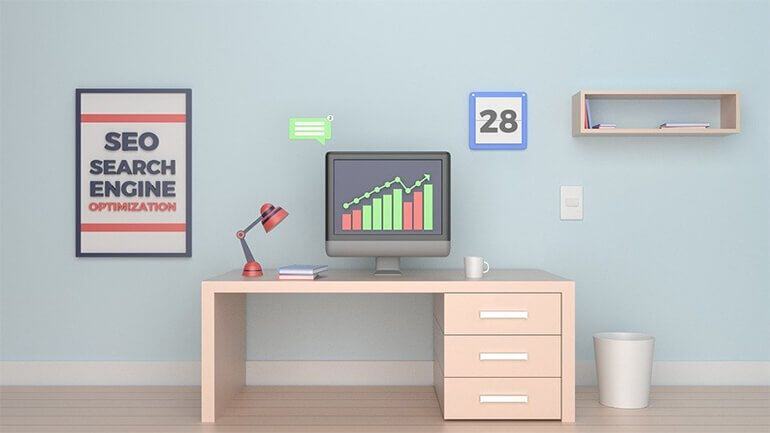 Are you not attracting visitors to your website despite your digital marketing campaign? If yes, there must be something wrong with your strategies, particularly on your search engine optimization (SEO) push. It is essential to do a regular SEO test or analysis to monitor the performance of your campaign.
Conducting a regular SEO assessment allows you to discover the fine points and flaws of your SEO campaign and make the necessary adjustments to optimize results. With proper working SEO, you can attract valuable site traffic and potential leads. This article will discuss the common SEO mistakes you might incur, how to conduct an SEO analysis, and how to improve your SEO performance.
What Are the Common SEO Mistakes to Avoid
SEO is one of the most effective digital marketing strategies to boost your sales. Becoming updated with the latest SEO optimization strategies will maximize the performance of your website. Here are some SEO missteps you should avoid to ensure the effectiveness of your SEO campaign:
Practicing keyword stuffing – You might think that using your keywords a lot will boost your content's rankings by Google and other search engines. However, it could be the opposite as too much keyword use or overstuffing will make your content spammy. If your content is labeled as spam, it will become useless and will hurt your SEO campaign.



To avoid this label, use your keywords naturally at strategic placements. The best practice is to use your keyword in the first 100 words and include

latent semantic indexing (LSI) keywords

or variations of your main keyword throughout your content.
Posting plagiarized or non-original content – Using plagiarized or copied content on your website will make it a 'pariah' to search engines. Invest in producing original and valuable content to improve the performance of your website. Make sure to post relevant, informational, and error-free content to build the reputation of your site.
Failure to invest in a mobile-friendly website – The majority of Internet users nowadays use their mobile devices to access and consume content. In the United States, 94% of people use their smartphones to search for local news or information. Your rating on search engines will be severely affected if you fail to make your website mobile-friendly. To avoid a possible drop in your ranking, test if your website is mobile-compatible.
Using the wrong keywords – The wrong choice of keywords will leave your content at the bottom of search engine rankings. Even if your content is top-notch, if you fail to use the keywords preferred by users and search engines, it will be useless.



To make sure you are using the right keywords, use optimization tools like SEMrush, Google Trends, and Google AdWords Keyword Planner. It would be best to use different types of keywords to increase the ranking of your content. These types are broad keywords, long-tail keywords, fat head keywords, and chunky middle keywords.
Failure to use title tags, image tags and meta-descriptions – These SEO elements are important to search engines when crawling for content. Failing to include these essential components will hurt the researchability of your content.
Linking to low-quality or unrelated internal and external links – Your use of internal and external links also affects the performance of your content's SEO. Make sure your internal links are related to your content. Also, use reputable and well-ranking websites as external links.
Unwillingness to leverage social influencers to share your content – When sharing your content on social media, you should consider leveraging social influencers to promote it. Having an influencer to share your content will gain instant attention while having them promote your content will increase its visibility to the search engines.



The many benefits of leveraging influencers to build your relationships and conduct structured outreach make this a must in your optimization plan.
Lack of SEO performance analytics and monitoring – Failure to analyze your content's performance will leave you in the dark about how your SEO campaign performs. You may use tools like Google Webmaster Tools and Google Analytics to regularly monitor and evaluate your SEO campaign.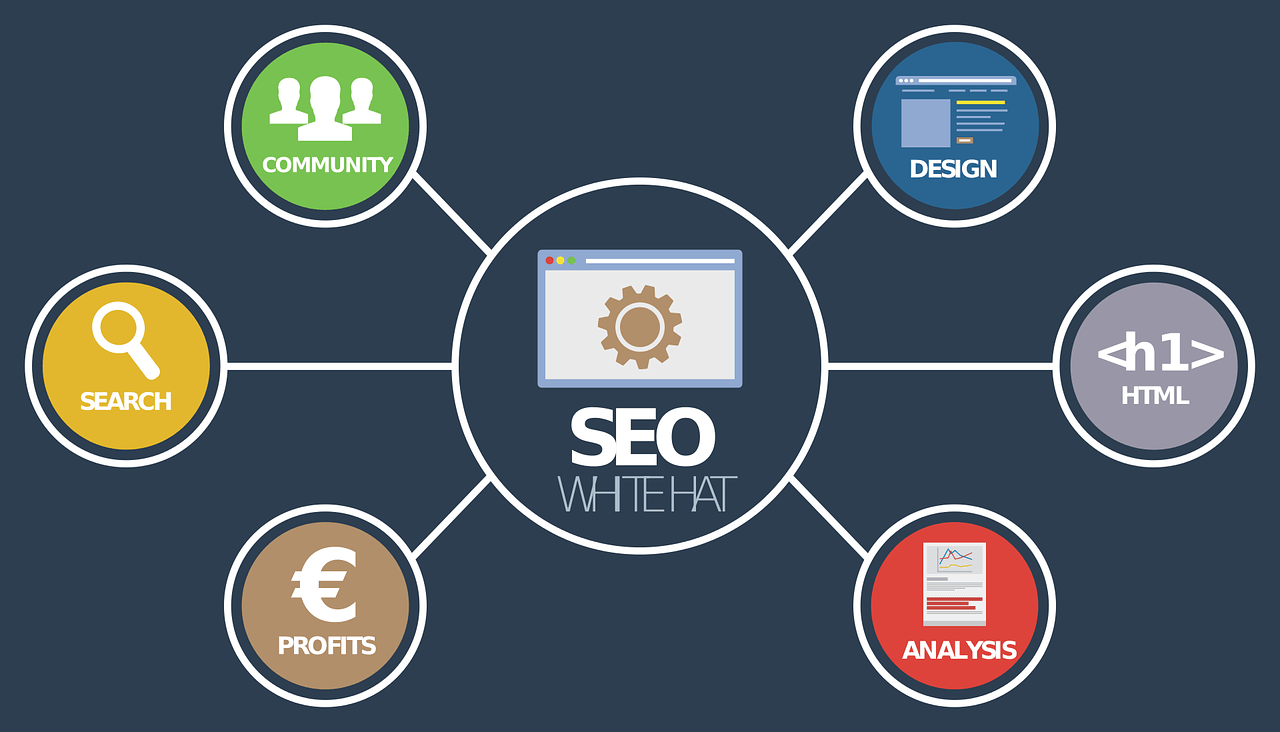 5 Steps in Conducting an SEO Analysis
An SEO assessment is a vital part of your SEO strategy to boost your website content's ranking potential in search engine results pages (SERP). This process will allow you to identify what's working and what's causing your content's failure to rise. Let's discuss the steps you should take to find out your website's flaws:
Investigate your visibility on search engines like Google – Start your analysis by determining your content's SERP performance and the overall visibility of your website on search engines. Having a clear view of where your website sits on the rankings will allow you to develop an optimization plan.



In calculating your search visibility, collect all the rankings of your keywords and compute the estimated click-through rate

(CTR)

based on each ranking. Add all the CTRs and divide the total by the number of your keywords. The higher the result, the better your website's position in the Google rankings.




Analyze your content

– Your content is an essential component of your content marketing strategy. Make sure you have no duplicate content by eliminating every duplicate you found immediately. Start your analysis with your top-ranked pages.





There are several things to check in your content. Make sure your URLs are around four to five words long, and your meta-descriptions contain your primary keyword. Ensure your titles and headings are relevant and attention-grabbing and should also contain your keyword.





Check the quality of your backlinks or external links. Try to link your content to ranking and trustworthy websites to increase your site's reputation. Your internal links should also be relevant to your content. Make sure to fix any broken link to improve user experience and avoid its negative effects on your SEO.




Check your domain, images, and technical SEO

– To improve your SEO, use a simple, short, and easy-to-remember domain name that reflects your brand or business. Don't use hyphens and special characters. To optimize your images, use alt tags and include keywords in your brief descriptions. Also, compress your images for faster loading of your content.





Your technical SEO also affects the visibility of your website. Some of the technical components you should check are your

XML sitemap

,

robots.txt file

, and website security. You may buy a

Secure Sockets Layer (SSL)

certificate to boost your security.




Scrutinize your spam score

– The quality of sites linking to your content can affect your spam score. Make sure to investigate your inbound links and eliminate those from low-authority sites to improve your score. To eliminate bad inbound links, you may request the websites to remove them or use a

disavow links tool

.




Monitor your page speed

– The loading time of your page is among the metrics used by Google's algorithm to rank your content. Having slow speed affects your page's indexation and your user's experience. It would be best to improve your page's loading time for better SEO performance.





There are several strategies you can use to improve your page loading speed. One of these techniques is by compressing your images to make them load easier. You may also use file compression software to compress your HTML, JavaScript, and CSS files larger than 150 bytes.





Other strategies include increasing your server response time, activating your browser caching, and using content delivery networks (CDN), also called content distribution networks.
3 Ways to Fix Your Mistakes and Improve Website Performance
Your SEO audit or analysis is the start of your effort to find and fix your website's flaws and improve your SEO campaign. Use the results of your audit to develop a plan to boost your SEO ranking on search engines. Here are the three steps you can take to fix your SEO issues and optimize your campaign:
Evaluate the results of your SEO analysis

– Your audit report will reveal what's working and what's not in your SEO campaign. Analyze the results intently and determine the areas that need immediate actions and focus on them. Also, find the components that significantly affect your SEO and improve or optimize them if necessary.


The quality of your analysis will determine your overall campaign's success, so don't take this process lightly. You may use tools like Ahrefs' SEO checker to help you in your assessment and redesign. These tools can offer you possible solutions to fix the flaws and shortcomings of your content marketing strategy.
Tweak or develop your SEO plan based on the results

– Your next step is to redesign your campaign to eliminate the flaws and improve performance. If you already have a plan, integrate your solutions to resolve your mistakes. If you don't have one, it's time to create one.





There are several key steps in creating an SEO marketing strategy. These steps include:
Deciding your target market

– Identify your target customers and website visitors and research their online behavior, wants, and needs. It will allow you to develop a plan that caters to them.

Listing your keywords

– Your content's visibility to search engines will depend mainly on your keywords' quality. Research and list the keywords your target users will likely use when searching online. Use tools like Ahrefs and

KeywordsFX

to facilitate your search.

Investigate your competition

– Studying your rival's strategy will allow you to create a plan to compete or gain a competitive advantage. You can also learn new SEO strategies by monitoring your competitors' SEO campaigns.

Plan your content

– Create your content and develop a schedule for posting on your site. Also, consider a social media campaign for your content to maximize its reach.

Monitor performance

– Track the users' responses to your content and make the necessary adjustments.
Execute your redesigned strategy and adjust moving forward

– After your redesign or plan creation, you need to implement it to determine its effectiveness. Make sure to monitor and assess your campaign's performance regularly. This way, you will know immediately if your solutions are working or not.





As you move forward, continue to refine your campaign based on your monitoring or regular SEO analysis results. You should also be aware of the changes in your market's behavior and updates on search engine algorithms and use them in your strategy.
Final Thoughts
SEO is a crucial component of a content marketing campaign. Learn the things to avoid and how to conduct an SEO analysis to help optimize your content. Also, know how to adjust your content to make them perform the way you envisioned. However, if you feel you need assistance with these tasks, our experts know the ins and outs of SEO campaigns. Set an appointment today, and we will be glad to help.